Ribbon cutting to celebrate Nail Road extension
Photo: A view of the Nail Road extension heading east from Hacks Cross Road in Olive Branch. (Bob Bakken/DeSoto County News)
The DeSoto County Board of Supervisors has announced the completion of the Nail Road extension's Phase One.
A ribbon cutting is set for Thursday, Aug. 5 at 6 p.m.
The newly completed Nail Road runs east-west from Hacks Cross Road to Polk Lane. It's part of a plan to relieve congestion on Goodman Road.
"With the growth of new businesses and subdivisions in the eastern part of DeSoto County, we realized there would be a need to reduce congestion on Goodman Road," said District 1 Supervisor Jessie Medlin.
The nearly $4.6 million project was funded entirely by the county, through money that had been saved over the years.
"Much like families plan for big expenditures, the board sets aside money every year to pay for this project," said Board President Mark Gardner.
Plans are now in the works to extend Nail Road from Polk Lane to Center Hill Road. Construction on the extension being opened Thursday was started last year after being approved in 2018.
Waggoner Engineering was the engineering firm in charge of the project with Ferrell Paving handling the construction.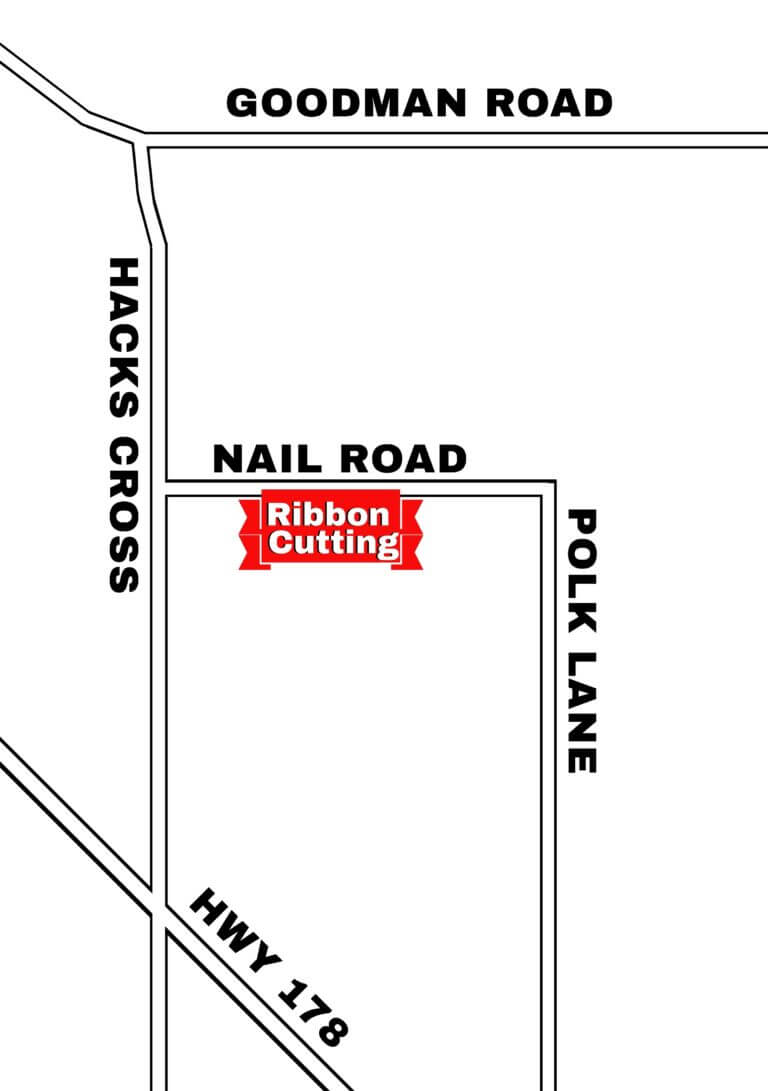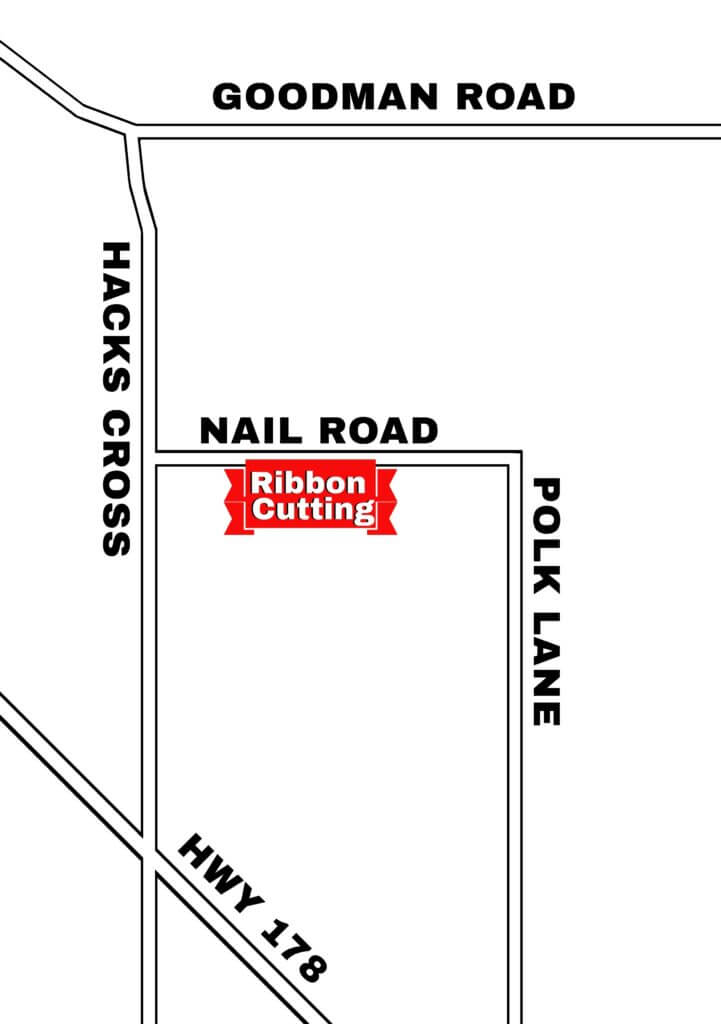 Ribbon Cutting:
When: Thursday, Aug. 5 at 6 p.m.
Where: Nail Road between Hacks Cross Road and Polk Lane. Enter from Hacks Cross.
(North of Stateline Turf and Tractor located at 6060 Hacks Cross Road, Olive Branch)
DeSoto County News Service