Ribbon cutting set for Eudora tennis court Monday
The DeSoto County Board of Supervisors is pleased to announce a ribbon-cutting ceremony marking the opening of the Eudora Park Sports Court on Monday, Oct. 19 at 12 noon.
The Sports Court is part of the Eudora Community Park located at 9341 Hwy 304, Hernando, next to the Eudora Fire Department.
More than 20 years ago the old Eudora School Gym became hazardous and had to be torn down, leaving behind an unsightly cement slab. Supervisors pledged to repurpose the site with something that could benefit the community.
Under the guidance of the board, the County Parks Department overlaid the slab and turned it into a tennis court the entire community could enjoy.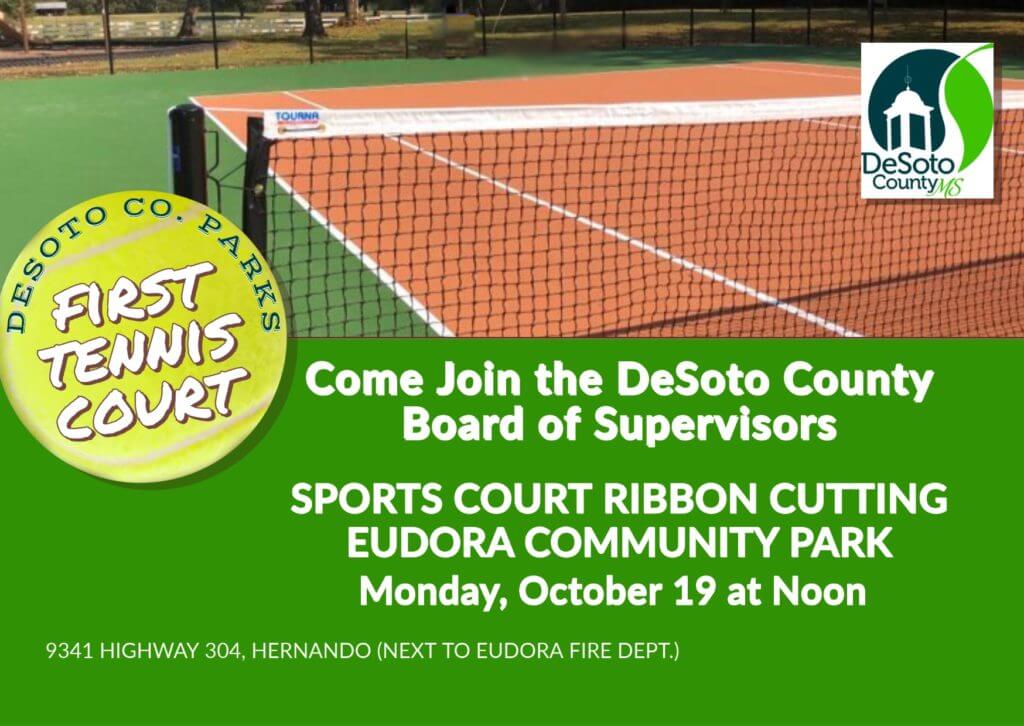 District 4 Supervisor Lee Caldwell said, "The court is a great example of turning an eyesore into something beautiful."
The court is wheelchair accessible and features the first tennis court in a DeSoto County Park. "As a past president of the DeSoto County Tennis Association and now a County Supervisor I am very excited to help bring the first tennis court to a DeSoto County park." said District 2 Supervisor Mark Gardner. "As the game of tennis has grown exponentially in the last few years, we hope to bring more courts to county parks in the future."
The Eudora Community Park also features a ball field, playground, walking trail, grills, pavilion, picnic tables, and bathrooms.
The court will be open to the public Monday after the ribbon cutting.
(DeSoto County Government news release)