Olive Branch specialty license plate design revealed
Down the road you might be seeing these license plates on the road from proud Olive Branch drivers displaying their OB Pride. 
The City of Olive Branch is going ahead to have specialty plates for drivers to have on their vehicles. After the Board of Aldermen approved the go-ahead, four different plate designs were posted on the City's social media and residents were asked to voice what design they approved of.
On a Facebook post Friday, the City announced that the overwhelming favorite design is the one shown here.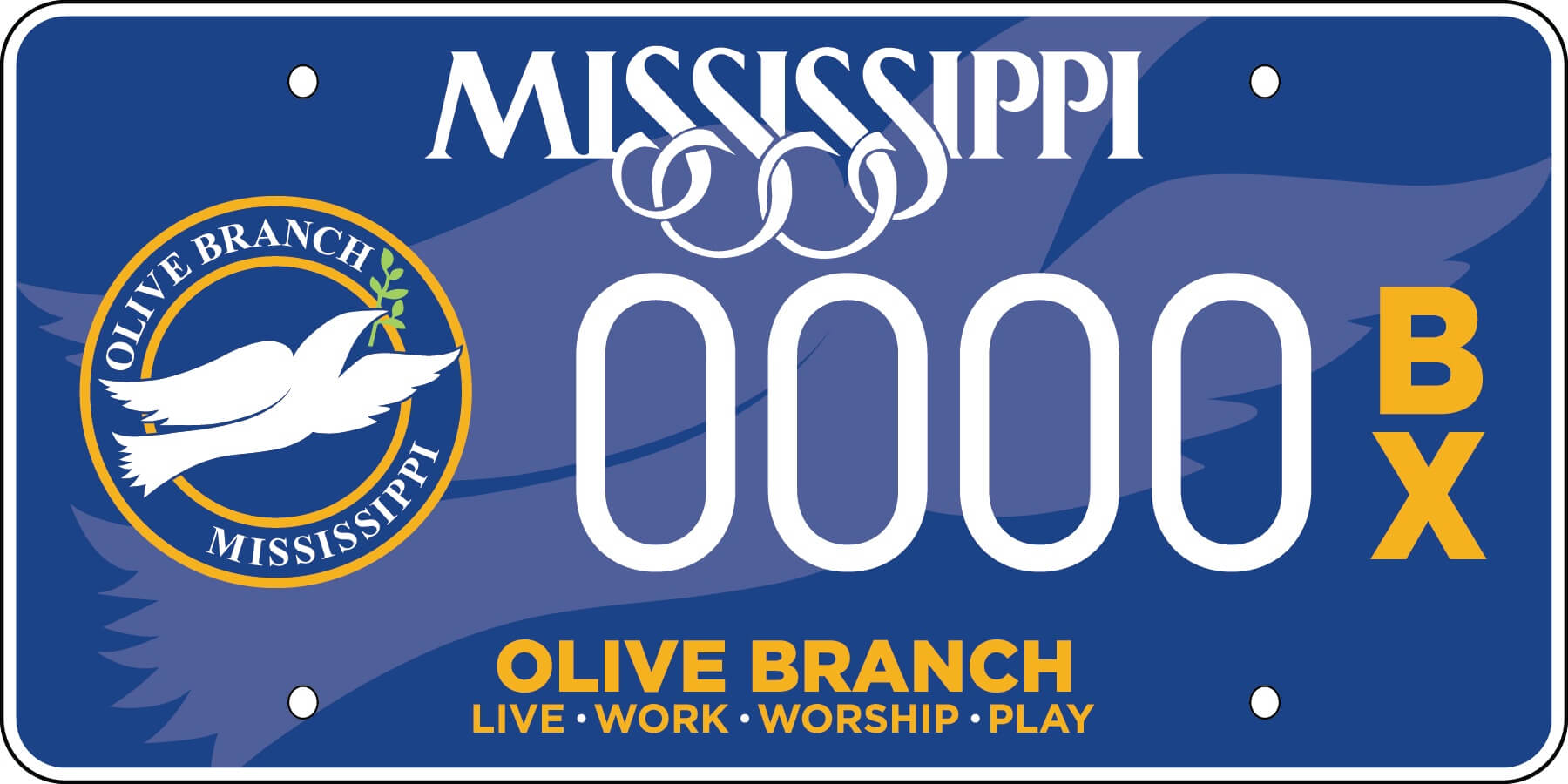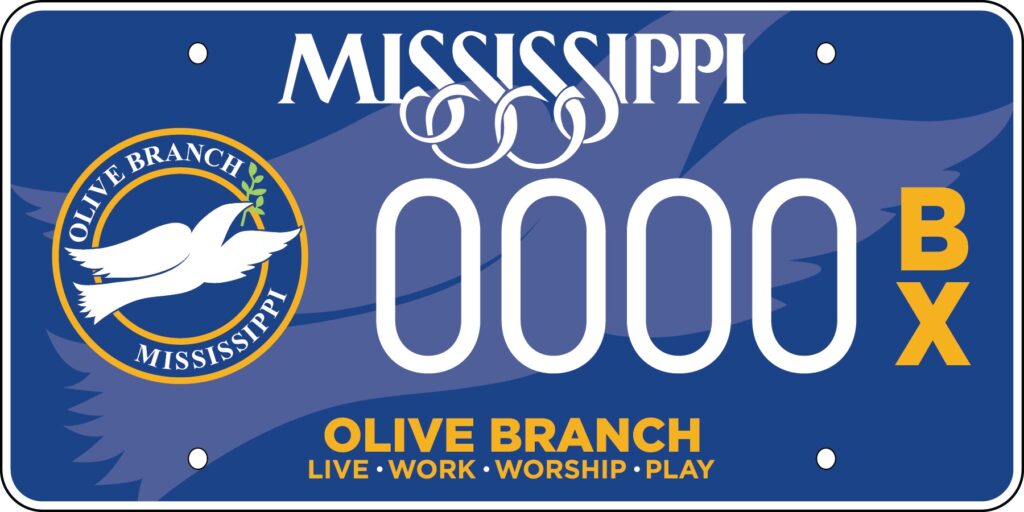 Now, city officials want residents who would like a specialty plate to preregister. Forms are found on the city website which must be downloaded and the completed original form returned to City Hall. Forms are also available at City Hall to pick up and fill out.  They may be mailed back to the City of Olive Branch, 9200 Pigeon Roost, Olive Branch, MS 38654. 
No money is needed at this time, only a pre-registration form filled out. The cost of the plate registration is $33, which will be collected at a later date.
The plates should be available to vehicle owners sometime in the first half of 2023.