New wheelchair gives hospice patient more mobility
Photo: The battery-powered wheelchair that was given to Rita Frazier of Hernando. (Bob Bakken/desotocountynews.com)
A Hernando woman has received more mobility as she traverses her days thanks to the generosity of others. 
Rita Frazier of Hernando is a patient of Specialty Hospice in Olive Branch and she is able to get around in a wheelchair, although the one she had required someone to push her to wherever she needed to go.
Telesia Edwards is the Community Outreach Liaison at Specialty Hospice and Frazier's social worker.
"During my social work visits with her, we talk about different things," Edwards said. "One day, something was bothering her and she said she really wanted to connect and be more mobile."
They had a particular battery-power wheelchair in mind, one that she could easily operate and still be able to pack into the trunk of their vehicle. Edwards said the cost was prohibitive for Frazier and her family to afford.
"The chair goes for $999 and we got it off of Amazon," Edwards said. "That was the one she picked."
Promising Frazier she would get her the wheelchair before Thanksgiving, a GoFundMe campaign was started to raise money for the purchase. The funds were raised and Monday, Frazier was presented with her new wheelchair that will give her that mobility she has wanted for so long.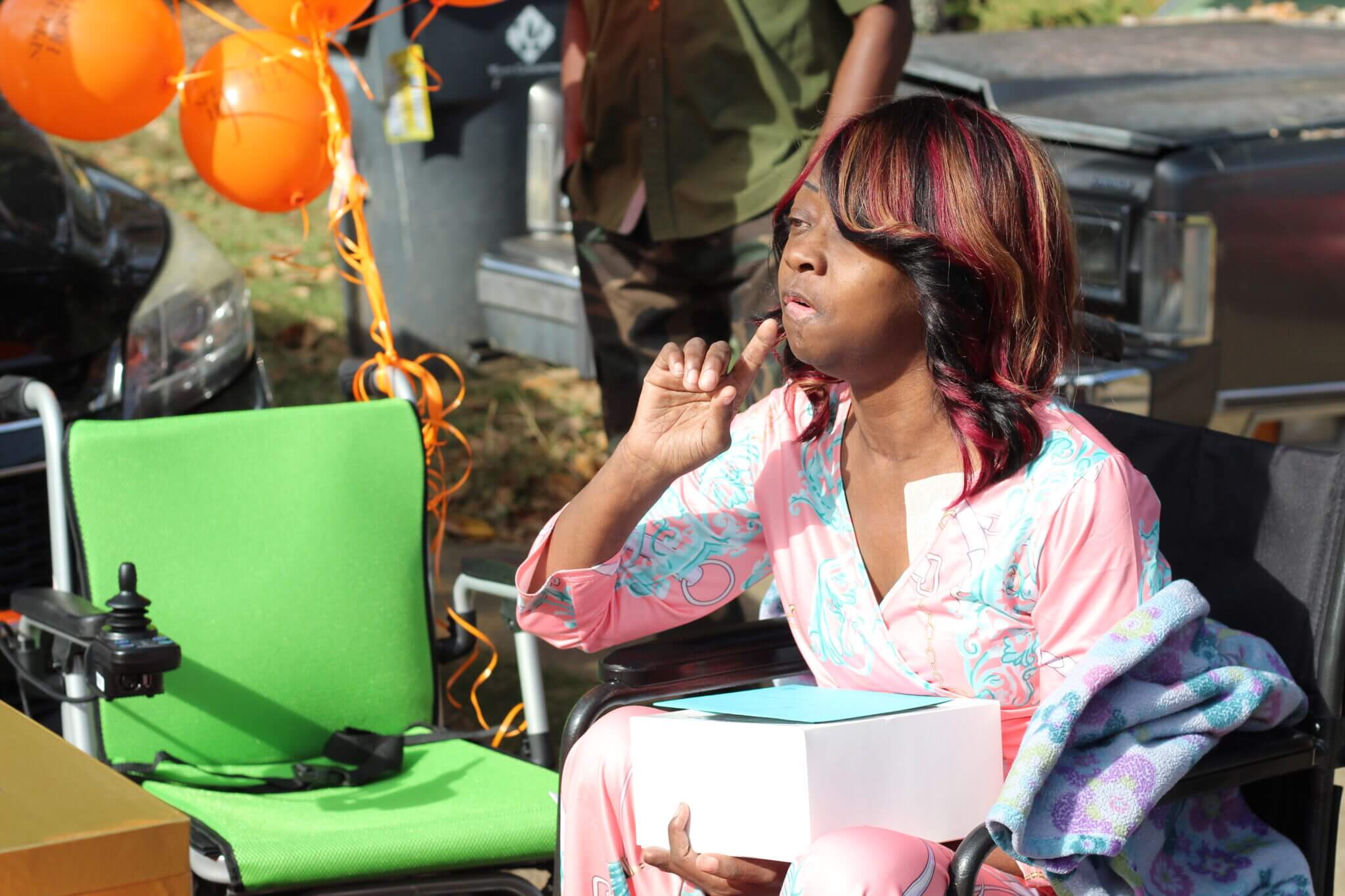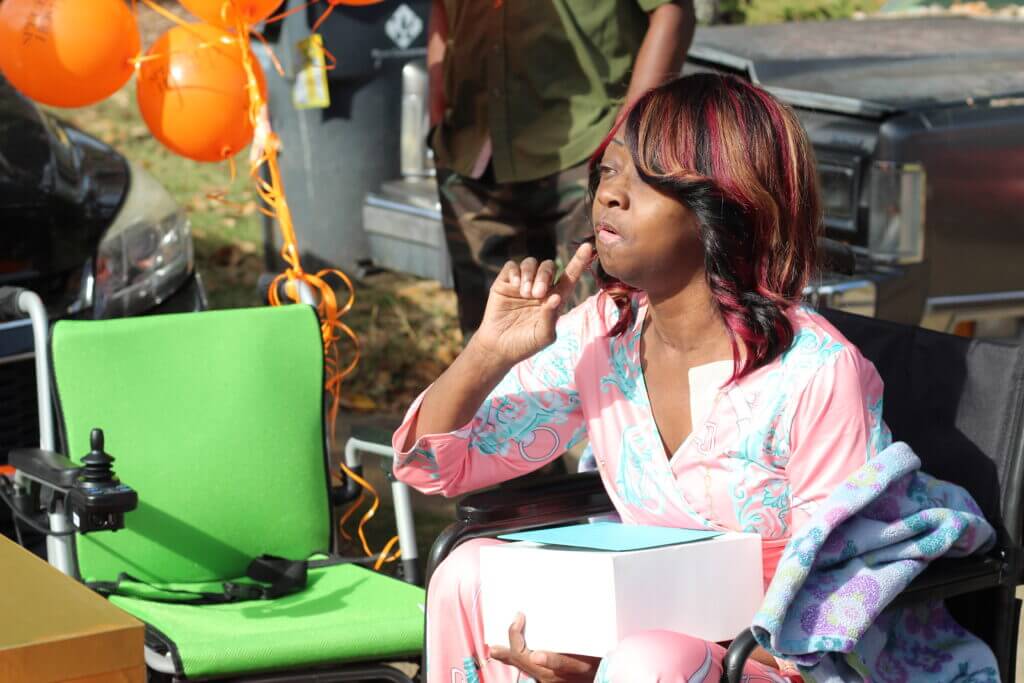 "I don't mind people pushing me, but I am very independent, so I wanted to be independent again," Frazier said. "God came through, He did what he was supposed to do and she (Edwards) did what she was supposed to do."
For Edwards, the presentation of the wheelchair was a special moment for her to see.
"It makes us feel really good," Edwards said. "We strive to make our patients and families happy. Being able to do that, to be able to see the smile on her face, to be able to have something she's been wanting and asking other people about this for six months, this is the highlight of my day."