Harris: Five money-saving ways to make a difference on Giving Tuesday
By Charlestien Harris
The first Tuesday after Thanksgiving is nationally known as "Giving Tuesday." It is a time when we are collectively called to be generous, and give a little – or a lot – to a cause that is near and dear to us in some way. On this day, even more than usual, nonprofits across the country (and the world) rely on the generosity of donors and volunteers to fund end-of-the-year projects or initiatives.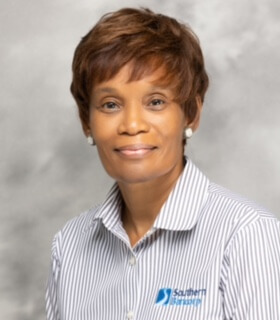 Do you want to make a difference but don't have much money to spare? Oftentimes, we may feel like we have to give large sums of money to make a difference in this world, but that is not the case – there are many ways to give and make an impact, regardless of dollar amount.
Here are some cost-saving tips to help you be philanthropic and stay within your budget this season!
Give with your budget in mind. Remembering that you have made the decision to stick to a budget is very important to the process. Take a look at your financial plan to determine if there's a monthly or quarterly donation amount that you can easily afford. You should also consider automating your donation. This option allows you to control how much money you give and how often. Even if it seems insignificant, those little donations can help contribute to charity work in a big way. You can also make it a family affair and select the recipient together.
Consider partnering with your employer. Many companies are looking for more ways to give back to the communities they serve. Ask your employer if they'll match some or all of your charitable donations. It's a potential way to contribute less of your own money while increasing the amount given.
Another way to save money while donating is to see if your employer provides any paid time off for volunteer work. This is a benefit (and giving trick) that many employees do not know about. At Southern Bancorp, we have such a program that allows our employees to donate their time without sacrificing their paychecks. Contact your local branch for more details about our Community Core program.
Consider donating items instead of money. Scouring your house for items can support charity organizations as well. There are several organizations that collect gently used clothing for people in need. This helps recipients secure employment and, in turn, better their lives. The Salvation Army and Goodwill sponsor thrift shops that support their mission and provide employment opportunities in the community; you can search the internet to see if there are any other secondhand stores in your area that follow a similar model.
Consider organizing an online fundraiser. You can use the power of social media to solicit donations for a cause you care about. Maybe that's helping a friend or family member in need or a nonprofit that's important to you. By being creative with your giving, you can spread the word and share their story. If you have a birthday or event coming up, you can even request that people make donations instead of giving you a traditional gift.
Consider donating your talent or skills. If you have a talent or a special skill – such as writing, cooking, or photography – consider offering your services for free. Many charities, nonprofits, and advocacy groups have specialized needs but can't afford dedicated staff. Giving money is not always the best option for giving back. You might find yourself with a few hours to spare each week, and volunteering is a rewarding way to use that extra time to make a positive difference in your community. Fielding volunteers is important to the running of a lot of nonprofit organizations, with many charities relying on volunteers to support their vital work. This option can help you to stay within your budget without giving up the fulfillment of making a difference.
Charitable giving doesn't have to be something you sacrifice in the name of financial wellness – the two can go hand in hand. Just make sure you do your due diligence and donate your money – or your time – to a reputable charity. These simple actions can make a world of difference to those around you.
For more information on this topic and other financial topics please email me at Charlestien.Harris@southernpartners.org, or call me at 662-624-5776.
Until next week – stay financially fit!
Charlestien Harris is a financial contributor to DeSoto County News. She is a financial expert with Southern Bancorp Community Partners whose articles are seen in a number of publications around the region. You'll be seeing her columns weekly on the DeSoto County News website and our social media channels.