New Nesbit fire truck unveiled
The Nesbit Volunteer Fire Department rolled out a new mini-pumper fire truck Monday morning. Officials say the truck, valued at $199,000, will allow the department's volunteers to go into more remote areas of its district to fight fires. The new equipment is also part of the county's effort to keep insurance premiums low for its residents.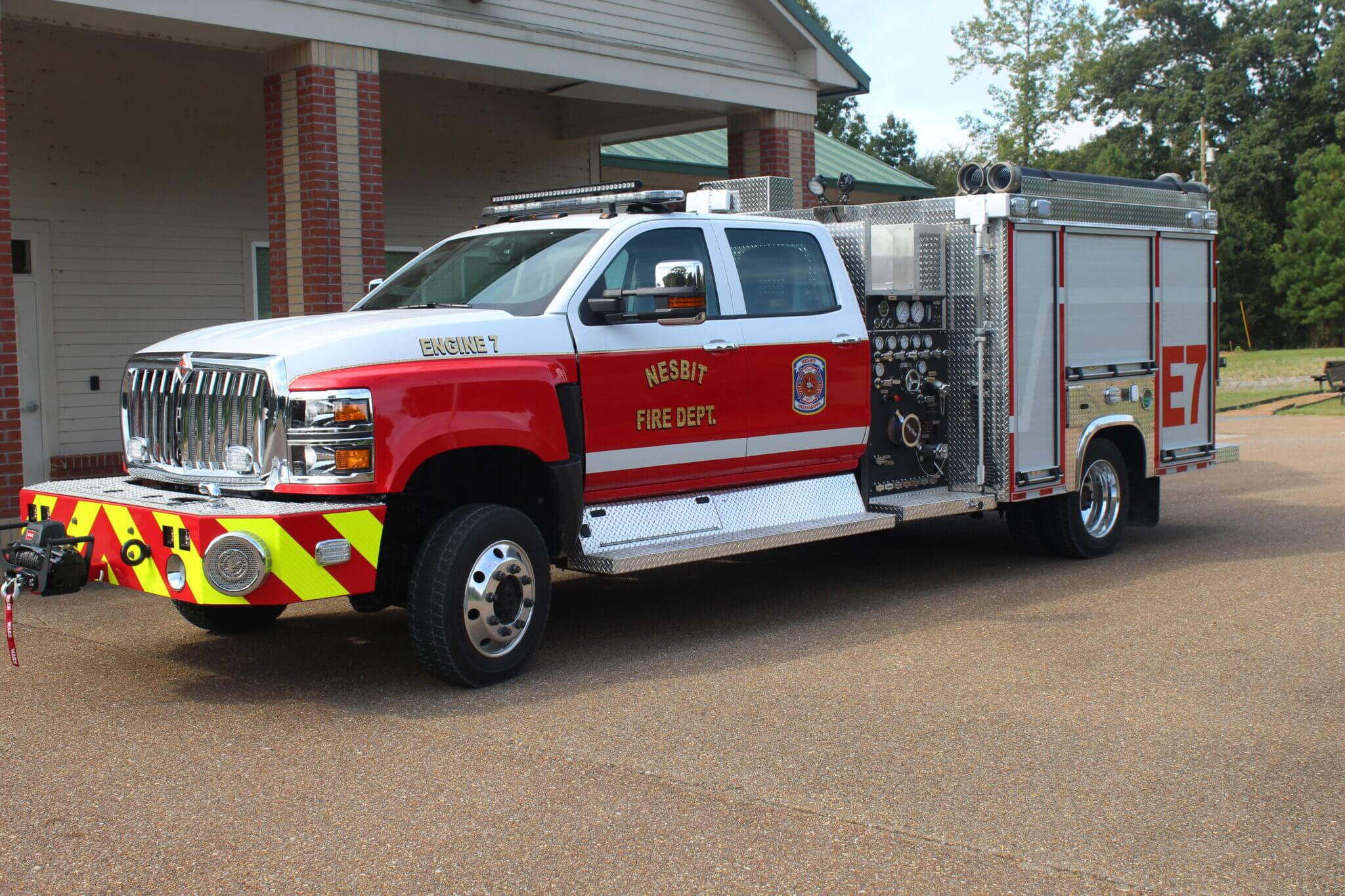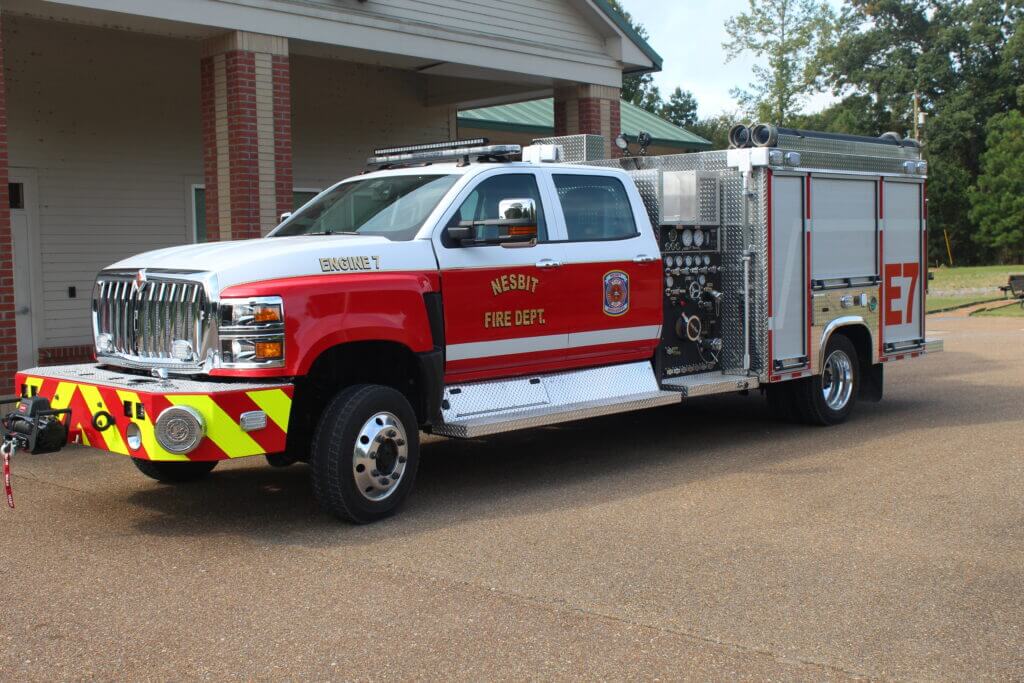 Supervisor Lee Caldwell Monday pointed out that residents protected by the Nesbit fire department have a "6" fire rating, adding that in comparison, the city of Hernando has a "5" fire rating, so show how rural residents are getting fire protection from volunteers with the new equipment, such as the new International 500-gallon truck that was unveiled.
A state Rural Fire Truck Fund is covering about $90,000 of the truck's cost. The rest of the money is covered by fire dues, donations, county funds and rebate money.
"You have to have good equipment and that costs money," Caldwell said, with Nesbit Fire Chief Larry Loomis adding, "There was no tax imposed on residents, this costs no additional money and the taxes remain the same."
"It's (fire truck) great for the community being in a rural area," said Supervisor Michael Lee. "In DeSoto County, it's very needed."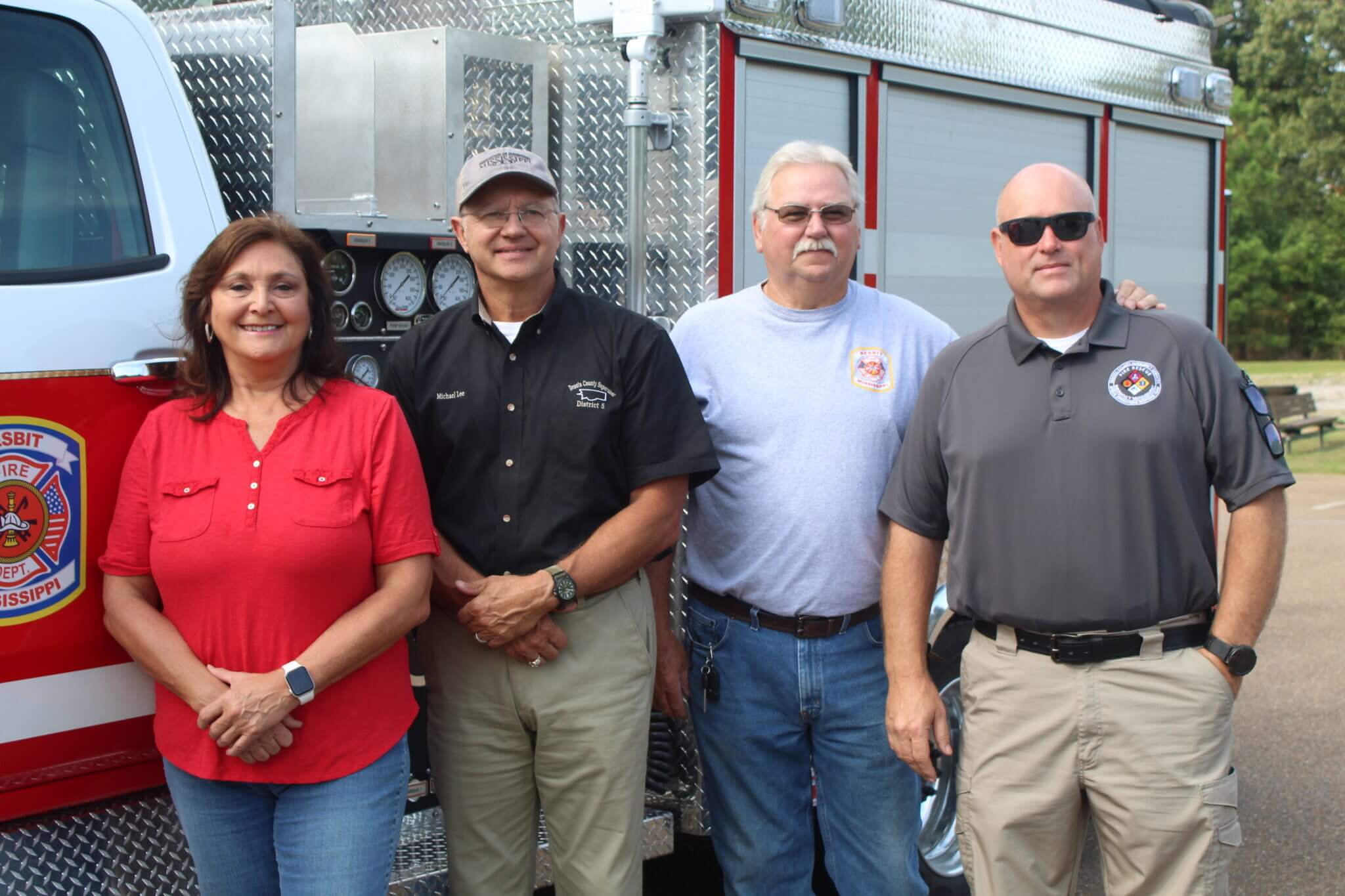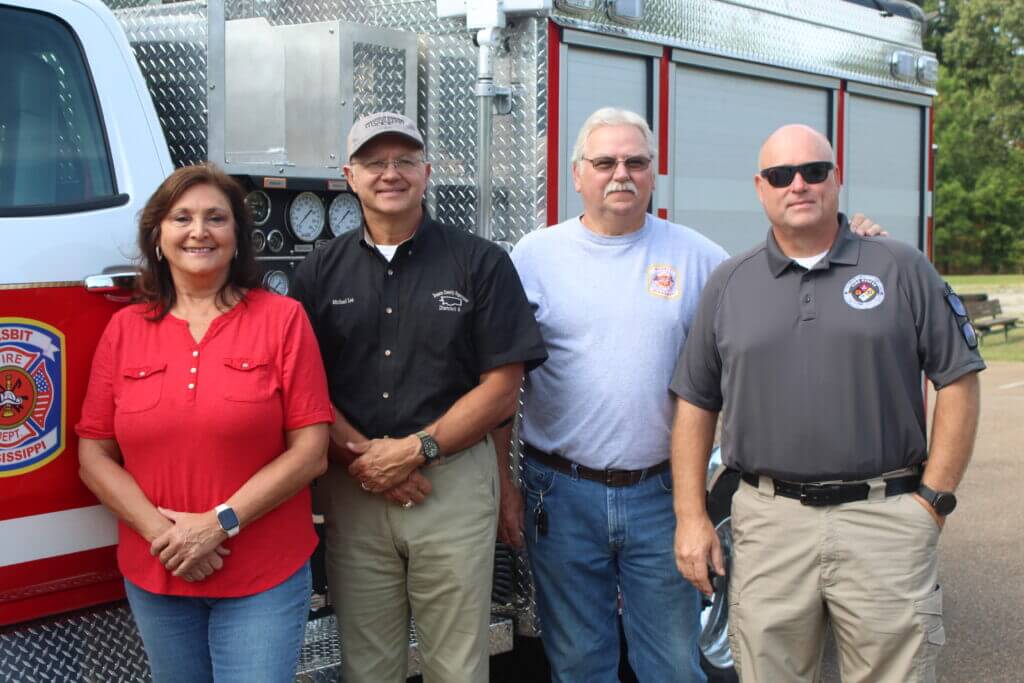 Loomis and the supervisors used the opportunity to promote people being volunteers for any of the eight rural fire departments in DeSoto County, saying that working as a volunteer has vaulted a number of people into paid positions with some of the municipal city fire departments.