National Guard center plans reviewed 
Photo: Officials, including Supervisor Lee Caldwell, review National Guard Readiness Center and Agri-Education Center plans. (DeSoto County Government photo)
DeSoto County and National Guard officials have reviewed site plans for a new Readiness Center and Armory in the county.
A delegation with the National Guard, including Col. Rick Weaver, met this week with Supervisor Lee Caldwell about plans for the new facility, to be located next to the new Agri-Education Center on Starlanding Road, west of Gwynn Road.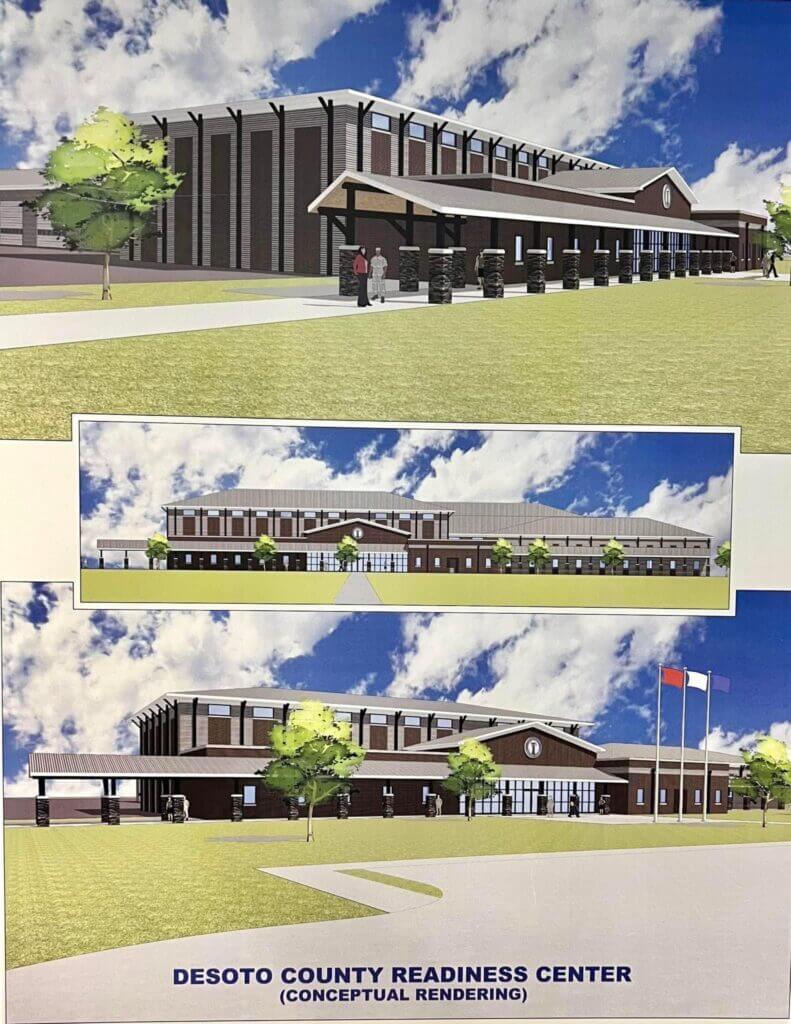 Preliminary drawings of the buildings and layout were revealed. The center will consolidate three current armories into one.
The visit included a trip to the building site where the readiness center and the Agri-Educaiton Center are to be built.
A five-kilometer walking trail and equestrian trail will wrap around both facilities. Col. Weaver and the group said they were excited to see the property and believe the location, and the partnership with DeSoto County, will have a positive impact not only on the National Guard, but also the citizens of DeSoto County.
Caldwell also noted that 10 acres for the site were donated by the family of former Walls Mayor Lynda Austin, who recently had passed away. The land was added to the property bought by the county for the facilities.
Austin was involved in the DeSoto Arts Council, House of Grace, and others in addition to serving as Mayor for two terms and had also served as a Town Alderman.