Meet the candidate: Joel Gallagher
The following information was provided by the candidate.
Hello, I am Joel Gallagher, your Southaven City Alderman for Ward 4. I have been a DeSoto County resident my entire life. I graduated from Southaven High School. I am a local business owner in Southaven. I am blessed with Tracy Gallagher, my wife of 25 years. Together we have three children all of whom have attended or are attending DeSoto Central schools. My youngest child attends Northpoint Christian School.
I wanted to take a moment and thank the citizens of Southaven for electing this conservative Republican in the past.
With your support, our great city has been able to grow, increasing amenities for our citizens and attracting new economic development.
With an eye first on public safety, we have increased our law enforcement personnel and we have specific plans to increase our police presence substantially.
The city purchased body cameras for our officers and they are already proving to be a valuable resource.
We are excited about the addition of Southaven Firehouse Number 5, which will be built on specifically service Ward 4 Starlanding Road.
Speaking of roads, we are spending almost 5 times the amount that was budgeted on roads when I was first elected.
There is still work to do but we are definitely making progress.
Medline Laboratories has built a roughly 1.4 million square foot facility and will employ approximately 450 people.
Spectra Labs is also moving into our city and will employ between 304-600 people.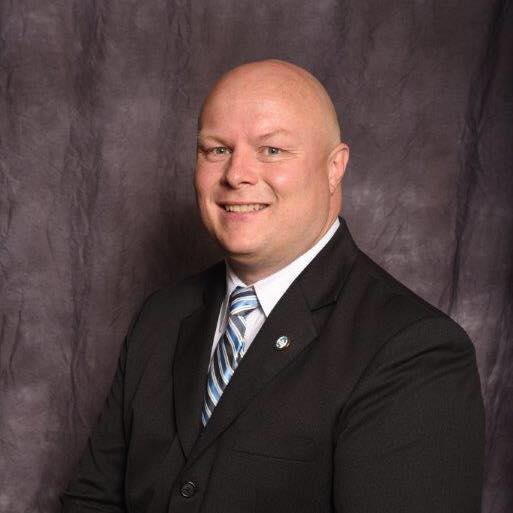 And let's not forget about a little company called Google, which will open their first North America Operations Center next to Tanger Mall right here in Southaven.
We are proud of the Silo Square development which has really taken off and is absolutely gorgeous.
Our citizens' property values are at an all time high.
One of the many things that increases our property values is our world class parks system.
There are more opportunities for young people in our city than ever before.
Tennis, volleyball, softball, and baseball will soon be joined by soccer to offer our kids even more opportunities.
And don't forget our seniors. Our Forever Young facilities are second to none and offer our citizens countywide an opportunity to work out, dance, and socialize.
Since you have elected us, there have been no property tax mileage increases.
In spite of the issues going on with big box stores closing across the country, Southaven's sales tax revenue continues to grow.
Recently, Southaven was given the GFOA Award for excellence in financial reporting, for the fifth consecutive year. This award is only given to about 5% of audited cities.
We are proud of our transparent practices.
Together, we have been able to accomplish many things to help make our city great! But our work is not finished!
I am asking for your vote and your support on Tuesday April 6.
Let's continue to work to make Southaven the best it can be.
This item is a paid political advertisement paid for by the candidate.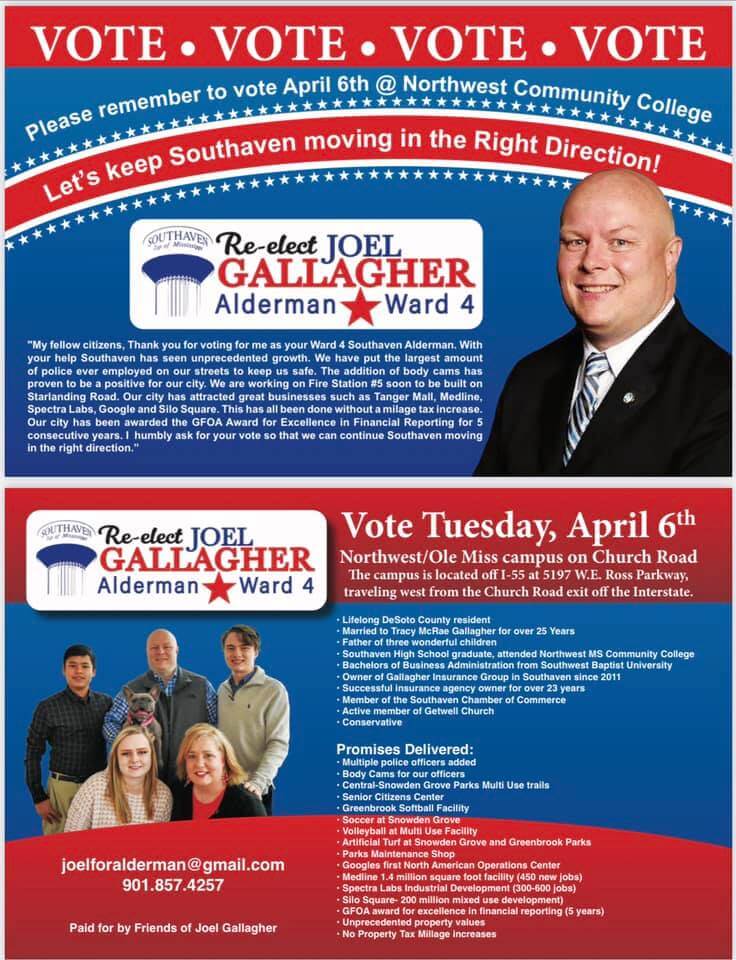 Note: Municipal Primary Election Day is set for Tuesday, April 6. Voting hours are from 7 a.m.-7 p.m. To learn where to vote, visit the DeSoto County website at https://bit.ly/3f8mAVh or call 662-469-8007.