Meet the Candidate: Chip Johnson
The following comes after an interview with the candidate. Answers may have been edited for clarity but not for content.
Q. Why are you running for mayor again?
I've had a good break and a good rest. I really thought I was where I was going to be, but over the years, anytime I go anywhere, I had people who said, 'I hope you run again.' We have heard it over and over and over again. Very literally, I would have people call out of the blue and people would knock on the door. We started thinking about running again last fall and we were wondering if we really wanted to go down that road because it opens up everything. Christy and I decided that we both enjoy serving and I just started remembering all of the good things about the job. If this many people want to get behind me to run then we're going to do it again.
This time we are running a full-blown campaign, get out there and meet as many people as we can possibly meet.
Q. I didn't know that you didn't campaign less than full-blown.
Quite frankly, I didn't campaign full-blown four years ago and I feel that by not campaigning I let the citizens down.
Q. Were you surprised by the number of people who pressed you to run again?
At first, you thought that they're just being nice to me but I was really surprised, quite frankly. But there were a lot of people who said they didn't go vote last time, 'we just thought you had it.' Or, 'we made a different decision last time and now wish we had not.' This time, I think the voters are invigorated and excited. I think there's going to be a large turnout. The aldermen candidates are going to be stirring up their friends and we'll be stirring up our people to vote and I think all of that together is going to bring a high turnout. That gives you an accurate depiction of who the people want in office.
Q. Do you think you are going to be able to work what admittedly will be a much different Board of Aldermen than what you might have had four years ago?
I am excited to work with a new board, I really am. I think it appears we may have a much younger board, a board with children who play in our sports programs. I think the board could look a lot different than it has the past few years and bring new ideas. I like a new challenge and I think with a minimum of five new aldermen coming in there are going to be lots of new ideas and they're going to have an agenda from the people of what they want, as have I. I think it would be my job to help the new board get our combined agenda done. I think from my experience in the mayor's office I know how to get things done.
Q. What is the Chip Johnson agenda going to be like, if elected?
I want to get the city finances in order. When I started this campaign, I wanted to compare the finances when I was mayor to now and I quite frankly cannot do it. There are 12 audits, complete and approved by the Board of Aldermen, in the Chip Johnson era. The current administration didn't hire an auditor to do the 2017 audit (auditing the last 9 months of my administration and the first 3 months of the current one) until December 2018. By then it was already three months past due according to state statute. This then made the 2018 audit late and now the 2019 audit is still in process and will not be completed until after the election. So, we only have one year of Mayor Ferguson's books available to the public. I made a public records request asking to see the most current revenue/expenditure report, which is basically the balancing of the checkbook. As of mid-February, they were only still at June 30 of last year. Those need to be done 10-15 days after the close of the month. Nobody knows where the finances are. That's very troubling to me. I literally lived as mayor with the current revenue/expenditure report on the corner of my desk. When I got the next one from the next month, I replaced it with that one. I wanted to know where we stood on revenue vs. budget at all times. Right now, nobody knows and nobody can tell us. The first thing I will do is attack our finances and determine where we are.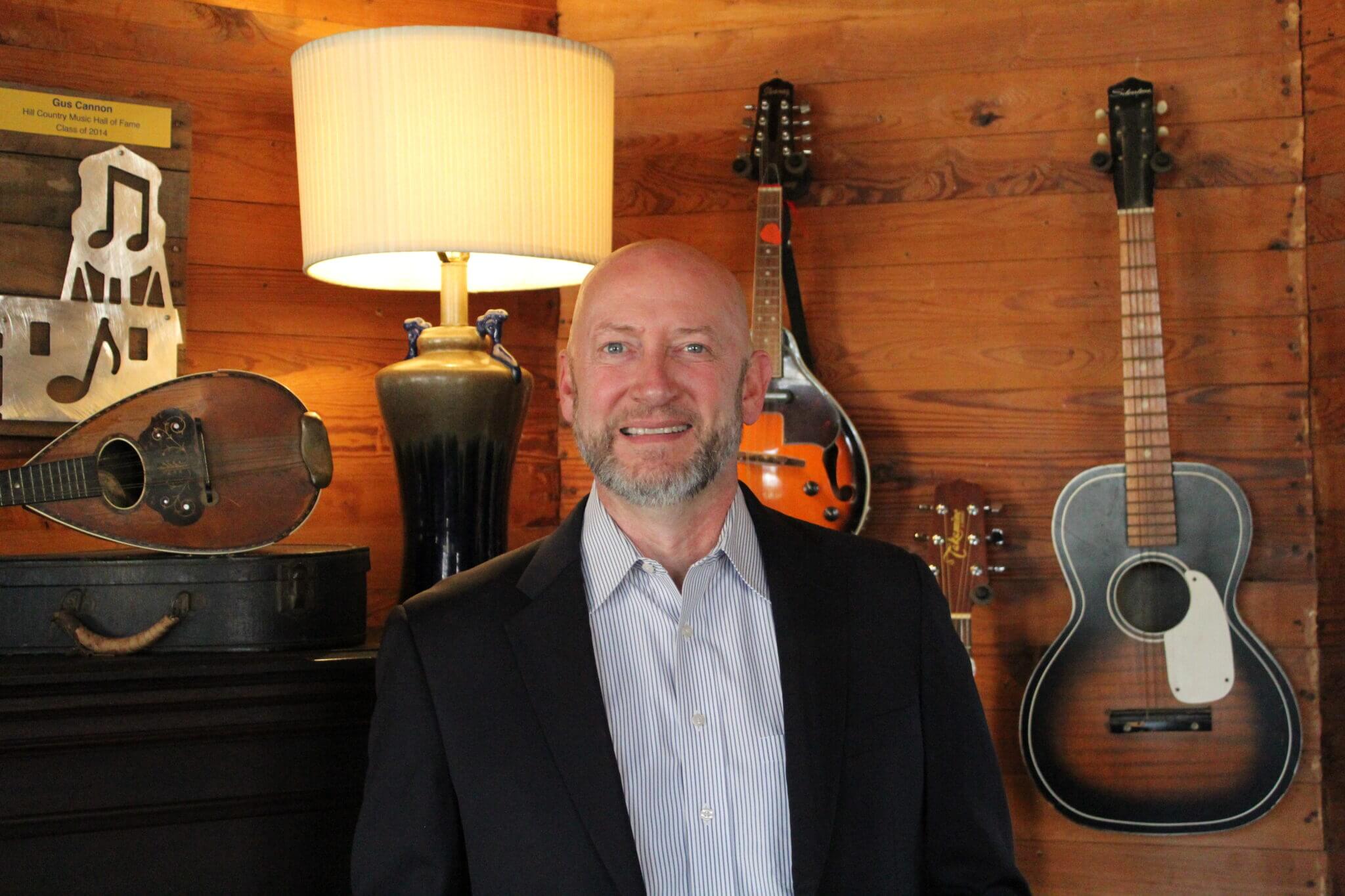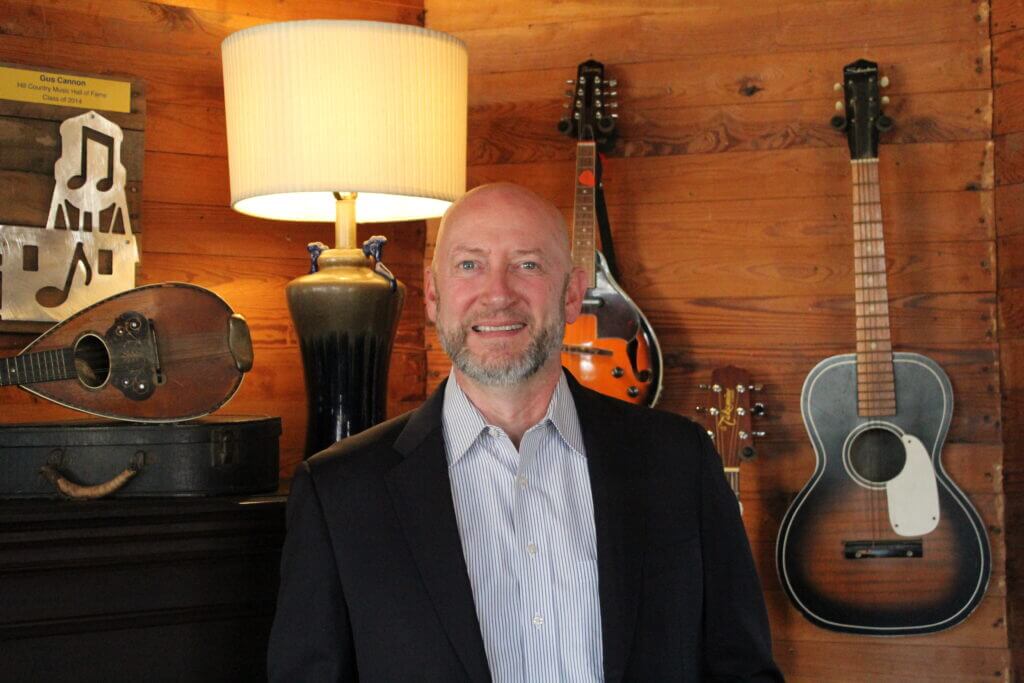 The other thing I really want us to tackle is getting us back in the business of working with the federal government, the Metropolitan Planning Organization, and the state Highway Department to get new large projects rolling. No new really large projects have been put in the hopper in the last four years. When I left office, I had over $20 million of state and federal projects that were approved and funded. You've got that bureaucracy and it takes years to get them done. In the last four years, you've seen some of my projects get done, the pedestrian improvements and the 10-foot wide trail on McIngvale, for instance. You see the McIngvale Road extension and realignment happening now. You see the McIngvale Road exit happening. All of those were approved and in place or on the way when I left office. Now, we've had a four-year lag of no new major projects, which is troubling as a citizen. The only way to keep up with the required infrastructure and keep the low property tax rate is to keep going after and lobbying for those grants. Since we don't have our audits up to date, we aren't eligible for those highway grants. One of the first things in the application is that they want the current audit. If you can't give them one, you are not eligible.
The 2017 audit, when I left the office, was a clean audit. I'm ready to get us back to that position.
Q. What about Parks and Recreation in Hernando?
We created the Parks and Recreation Department in 2005 and I want to remind the voters about that. When I took office, there was not a parks department. We had a couple of parks that Public Works mowed the grass and kept up, but there was no Parks Department. Everything you see, as far as programming, it all started when I took office. Soccer, basketball, and senior citizen programs. Lee's Summit Park was not here. The basketball courts were refurbished, the tennis courts were refurbished, the soccer fields were built and they still need a lot of work. We need to continue with the progress we were making in the Parks Department. Our population's growing, we're a younger population and we have a lot of youth out there who need good facilities, so that needs to keep happening.
There's been a lot of attention focused on baseball. A lot of people don't understand that we do not own the baseball fields. We lease them from the clubs and that hinders us. When a city doesn't own property, they can't legally spend money on capital improvements. We can't improve our baseball fields to a very high quality. We can do maintenance but we can't do capital improvements. I think it's time to have one more talk with the clubs on those fields and say, 'can you give them to us or can we buy them?' But, we're going to have to own our own baseball fields if we're going to have the baseball program that the parents want for their kids.
Q. Do you plan to continue to encourage Hernando to be a healthy city as you did before?
Yes, I think one of the things that city leaders should do is to create an atmosphere and an opportunity for good health. Not to force good health but create an atmosphere and an opportunity. That means sidewalks, the bike lanes, that's programs and planning for youth sports, and for seniors and people of all ages. We need to continue to do that. I just firmly believe that the only way to keep score if you're doing a good job is in how many people want to live here and what they are willing to pay for the property. That's an overall indicator of if your government has done a good thing. The property values in Hernando increased while I was in office at a much higher rate than the cities around us. We just branded ourselves as a great place to live. I never set out to try to grow Hernando. My goal has always been to create the absolute best place for the people that live here. If you create an incredible and great place to live, then other people are going to want to come. The challenge we face is that the growth is coming and we need to manage it the best we can.
Q. How are you going to be able to handle the expected growth in Hernando for infrastructure and such?
I pushed for many years to get the McIngvale Road exit on I-269. That takes a lot of pressure off of Commerce. Literally, everyone who lives on the east side of the interstate (I-55) can drive to that new exit and then cuts over to I-55 there. That keeps those people out of the school traffic on their way to work. We can't stop there. When I left office, I had worked with (former MDOT Transportation) Commissioner Tagert on re-doing the exit at Commerce and I-55. It took me a long time to convince him that we needed to not wait until the interstate was widened but to go ahead and do it now so our underpass is right. They did initial preliminary designs on it and they got a preliminary estimate on it which I think was about $23 million. The whole bridge literally has to be torn down and build a whole new interchange. We were looking together for funding but I don't know what's happened since we left office. That's something I am going to start lobbying for very quickly.
Q. Do you believe Hernando has an adequate animal shelter?
I do not believe the city has an adequate animal shelter. In 2005, we had outdoor pens on the edge of the sewer lagoons. The board gave me approximately $30,000 and I had a police officer as a general contractor with trusty labor to build the animal shelter building behind the fire station. That is much better than what they were in because it's heated and cooled, but it's obviously not what we need. We had a bond issue and after about a six-month discussion the board allocated about $275,000 of that bond issue for an animal shelter. After the money was allocated, the new administration was seated. Since then, I'm not quite sure what has happened. As I've talked to people, this seems to be one of the things that the citizens want more than lots of other things. We just need to build the animal shelter, get it done, do the right thing for the animals and for the citizens on that issue. It's been talked about for too long.
Q. What is your stance on supporting small businesses?
I have met with many small business owners in the past year. They do not feel like they have been treated fairly during the pandemic. We also need to look very closely at how we make our local businesses do things during the building process that may be in the code book but have no basis in common sense. Small businesses are the backbone of our economy and deserve our attention and support. We need to work harder to streamline the permitting process.
Q. What are your plans for public safety in Hernando?
I want to ensure that all Hernandoans enjoy a safe community. As much as we would like to believe that we are a safe community and don't need more police presence, the reality is that if we continue falling behind on fully staffing and funding our police department like we have over the past 3.5 years, we will no longer be a safe community. The last year that I was in office, I added four new patrol positions to our police department with a plan for adding an additional two each year for the next four years. Since I left office, no new patrol positions have been added. Neighboring cities like Memphis, TN and Jackson, MS did not make public safety a priority and we clearly see what has happened to them.
I also worked very hard to fully staff and outfit our fire department during my administration. We were able to obtain a class 5 fire rating that immediately lowered the homeowners insurance premium for every homeowner in Hernando. I support fully staffing, educating and funding our law enforcement, EMS and Fire Department.
Contact Chip Johnson
Campaign website: https://chipjohnsonformayor.com/
Facebook: https://www.facebook.com/CHIPJOHNSONFORMAYOR/
Twitter: @mayorchip
Email: chipjohnsonformayor@gmail.com
Phone: 901-371-7743
This is a paid political advertisement paid for by the candidate.
Note: Primary Election Day is April 6. Voting hours are from 7 a.m.-7 p.m. To learn where to vote, visit the DeSoto County website at https://bit.ly/3f8mAVh or call 662-469-8007.