Martin Luther King Day closings
Municipal and county governments to close for Monday holiday
DeSoto County communities and governments have begun to announce schedule changes with Monday being Dr, Martin Luther King, Jr. Day, a Monday holiday.
DeSoto County Government announced these changes and closings due to the holiday: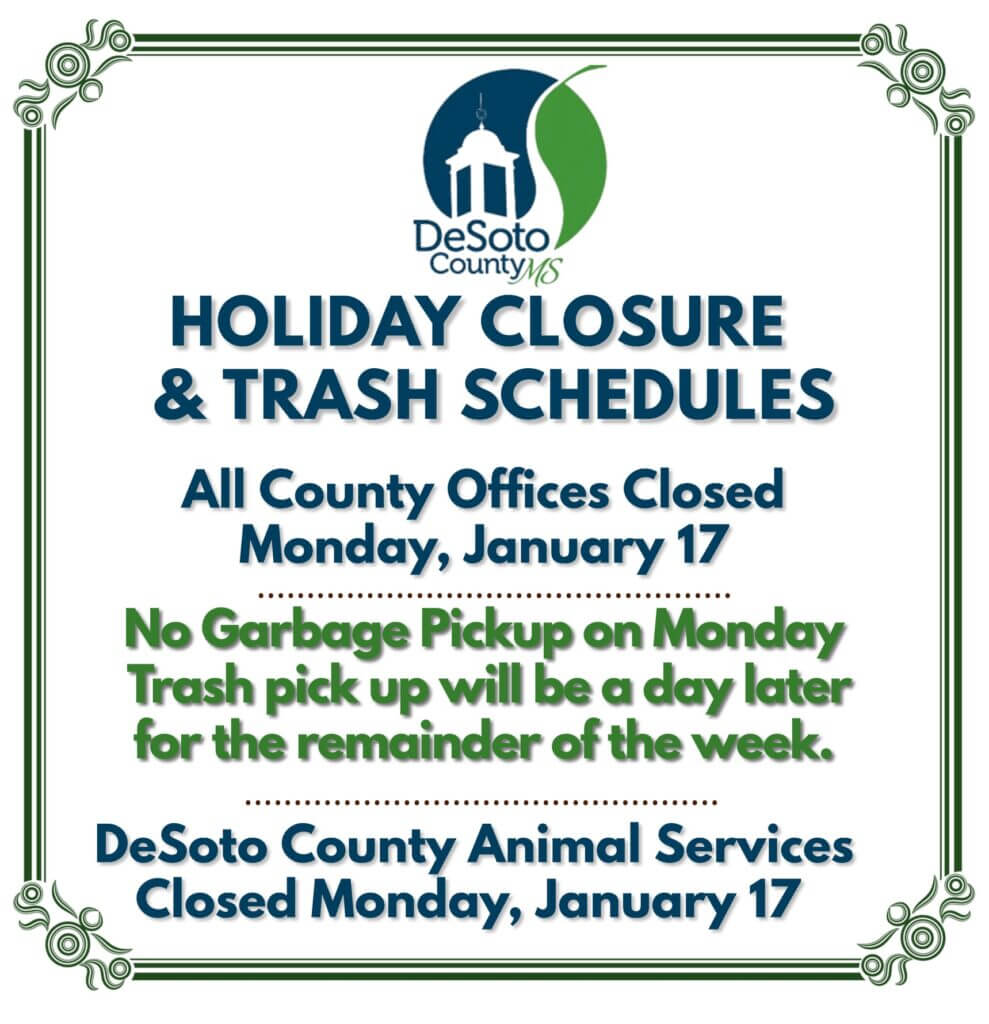 The regularly scheduled Board of Supervisors meeting on Monday is moved to Tuesday, Jan. 18, beginning at 9 a.m.
Horn Lake City Hall offices will be closed Monday, Jan. 17th, in observation of the Martin Luther King, Jr. holiday. Emergency services will be available as usual.Waste Connections will be running on a one-day delay next week due to the holiday.
City of Hernando offices will be closed in observance of Martin Luther King Jr. and Robert E. Lee holidays. Garbage and recycling will be delayed by one day. Routes will be serviced one day after the residents' regularly scheduled pick up day.
City of Southaven offices are also closed to observe the holiday. Garbage collection for the week will be one day late, as noted on the city's Sanitation Holiday Schedule for the year.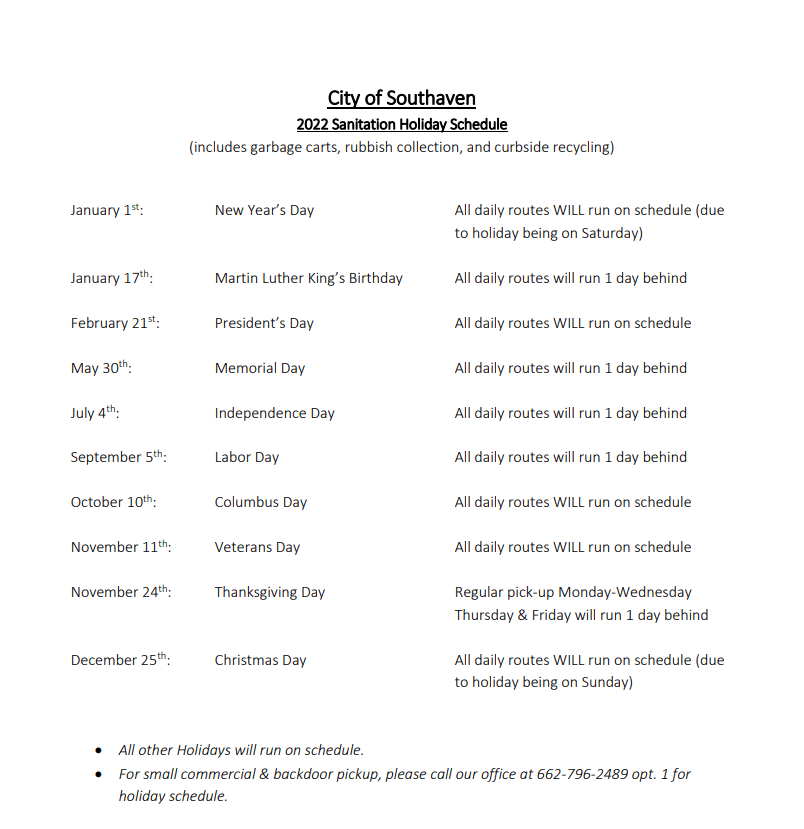 Post offices are closed with no regular delivery on Monday, according to the U.S. Postal Service holiday schedule. Financial institutions are also likely to be closed, although they are not required to by the Federal Reserve System.