Many calls, very few injuries from storm
Photo: A county road off I-269 in DeSoto County shows the snowpack that remains after the week's snowfall. (DeSoto County Sheriff's Department photo)
DeSoto County and the Mid-South remain in the grips of the remnants from a winter storm that has dropped up to eight inches of snow.
The Mid-South on average gets only three inches of snow for an entire year, according to weather officials. Records indicate this snowfall total is still far short of the March 21-23, 1968 total of 17.3 inches, according to MemphisWeather.net and National Weather Service records. The all-time record snowfall total of 18 inches in Memphis came on St. Patrick's Day, 1892.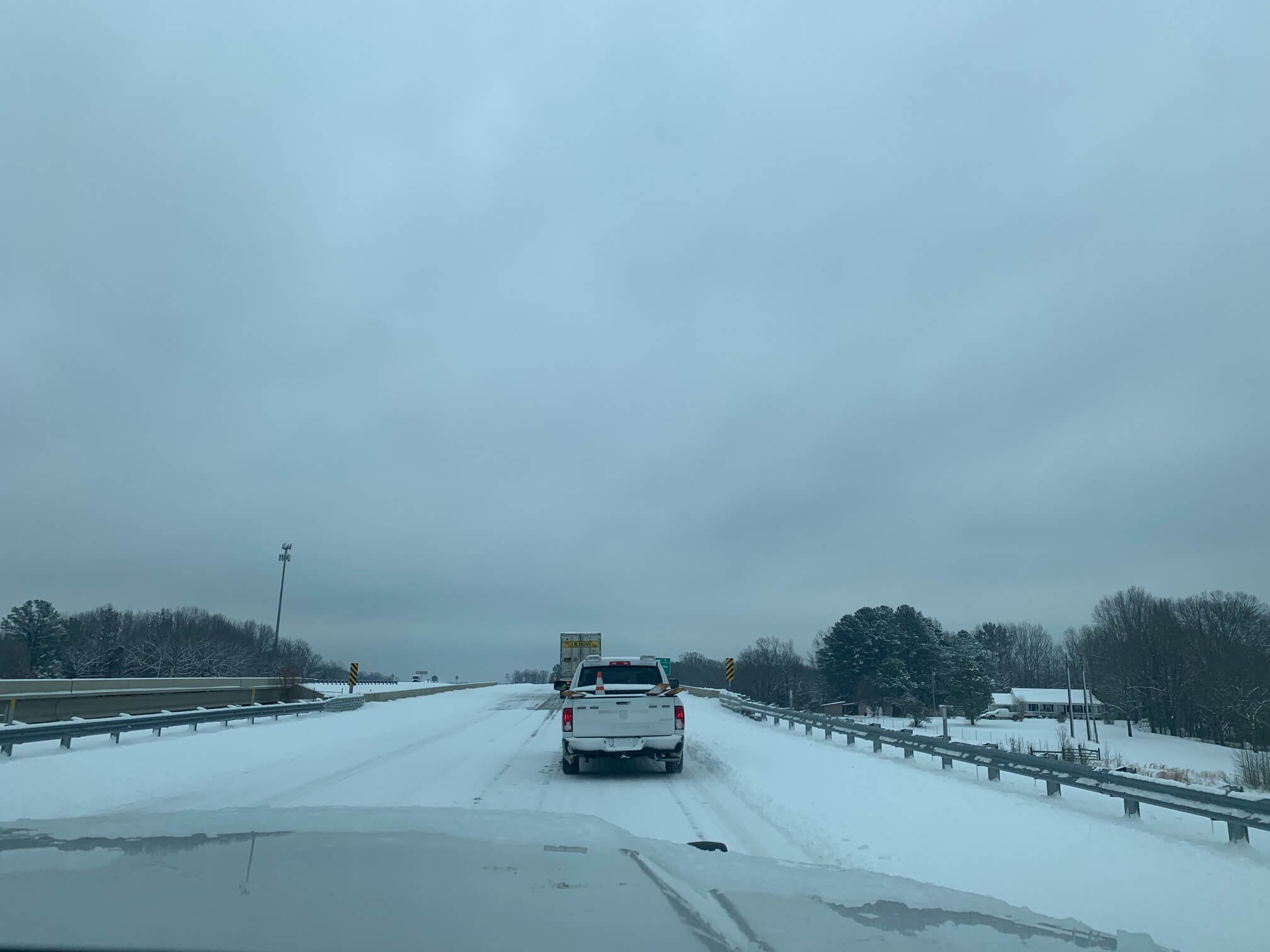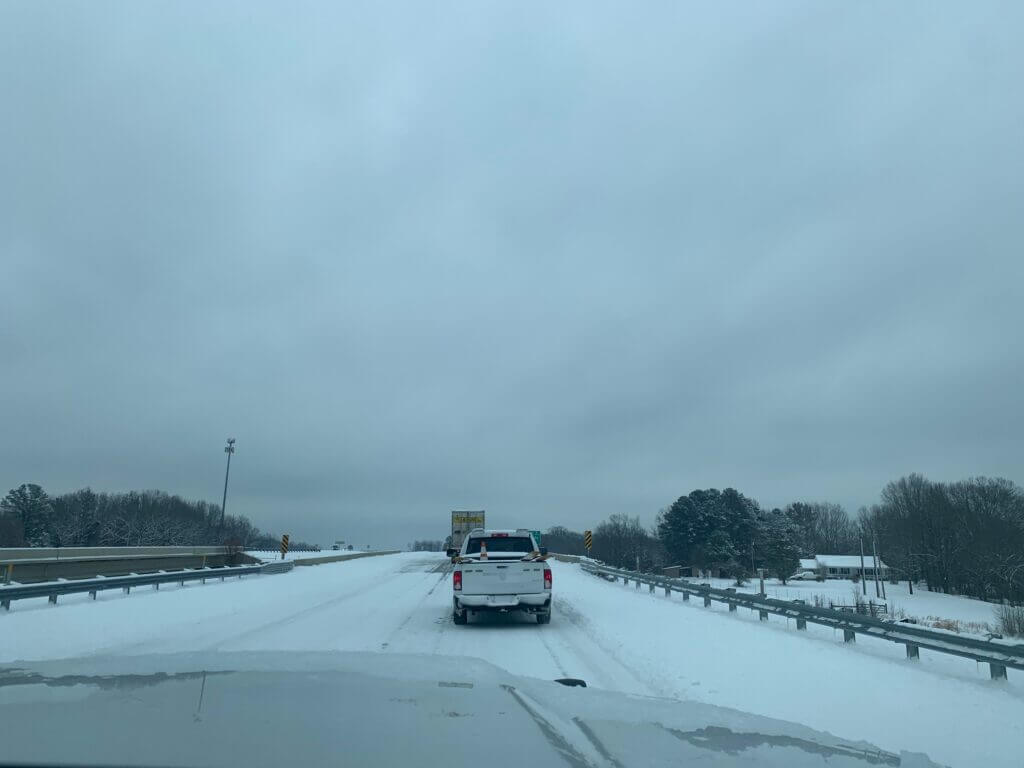 An eight-inch snowfall total fell in the area on Jan. 3, 1985, which makes it 36 years since this level of snow arrived in the Mid-South.
All of the white stuff has challenged police officers and sheriff's deputies tasked with keeping the county safe through the winter storm.
"It is a solid sheet of packed snow," said DeSoto County Sheriff's Department Chief Deputy Justin Smith Thursday morning, describing I-269 near Getwell and Laughter roads. "There is compacted snow on the roads. I don't anticipate at any time today where we would actually say it's a good idea to travel."
Amazingly, the storm has not caused any serious injuries, although Smith said deputies have been quite busy answering accident calls and pleas for help.
"Last (Wednesday) night was the absolute worst," Smith said. "We had a constant barrage of calls for slide offs and minor accidents. We've been fortunate not to have any serious accidents with serious injuries but there has been a constant onslaught of calls where people would slide off or end up on the side of the road because they got stuck in the snow."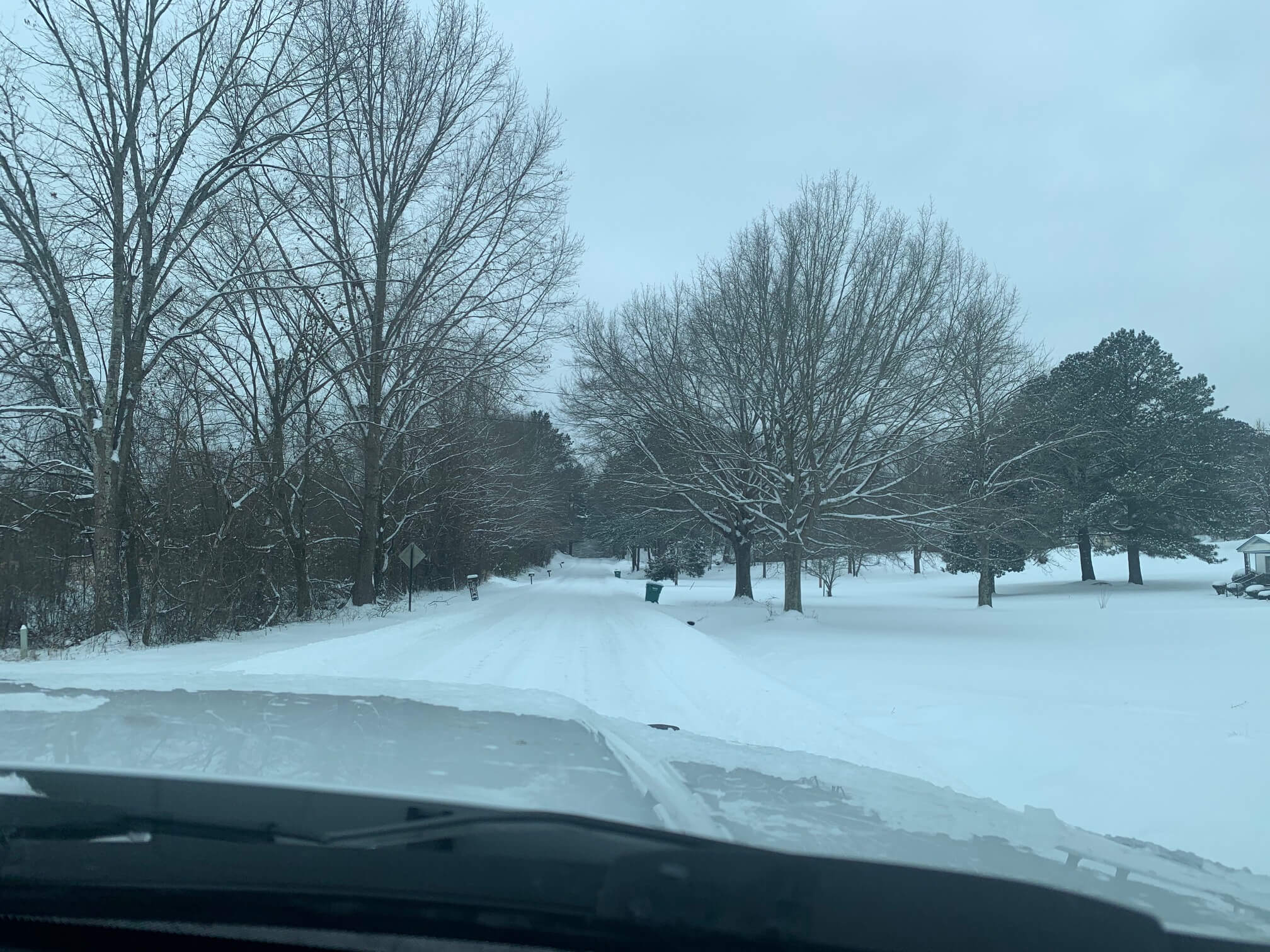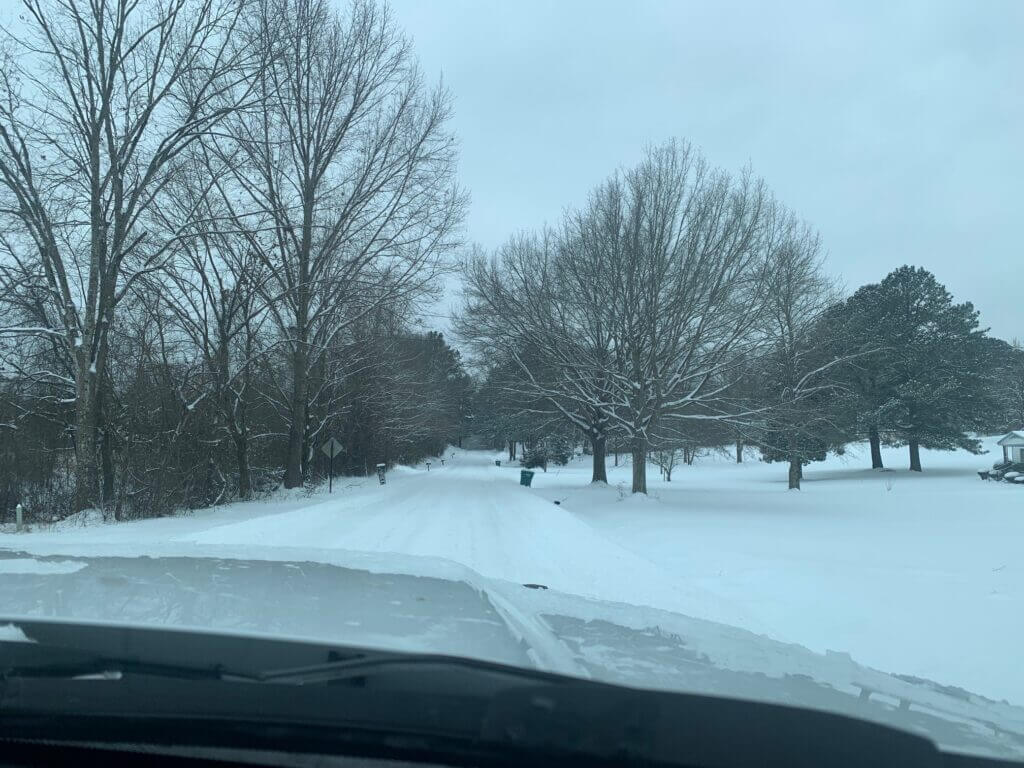 National Weather Service officials Thursday morning announced it was canceling the Winter Storm Warning for the Mid-South and replaced it with a Winter Weather Advisory, effective until 6 p.m. this evening. Additional bands of winter precipitation are expected, and hazardous travel conditions will continue.
"If everybody could stay home and continue to keep everybody safe, that would be very helpful," Smith said. "It's been humbling to see everybody come together and help each other. I've seen elected officials out. I've seen police and law enforcement out, pushing cars out, and seeing members of the community giving rides for medical personnel. It's just amazing to work in a community where everybody wants to help one another."
Manpower and equipment are very involved in covering DeSoto County, Smith said.
"We have several four-wheel drive trucks out that we've borrowed from Search and Rescue and other divisions within the Sheriff's Department that aren't normally out on patrol," Smith explained. "We also have several patrol cars that have all-wheel drive. They are actually able to move around pretty good and do it safely throughout the day and night."
School Resource Officers also are asked to go out on patrol with schools being closed for the weather.
As of Thursday late morning, the National Weather Service forecast has the sun coming out Friday and Saturday with highs on Saturday reaching 37 degrees and the mid-40s on Sunday as more clouds return to the area.