Making each day 'ECZ-ellent'
Photo: Ashley and Hadley Ellis of Olive Branch. Hadley has dealt with chronic eczema during her young life . (Courtesy photo)
When we think of people with special needs, the first thoughts can be of people with autism or Down Syndrome and such.
But, just as families deal with those conditions on a daily basis, the chronic skin disease eczema, known as atopic dermatitis or AD, also requires a daily dealing of physical, social, and mental health concerns for the sufferers and their families.
Such is the case for an Olive Branch family and their daughter, who has suffered from chronic eczema, a non-contagious disease, since birth.
Hadley Ellis is the almost the 11-year-old daughter of Ashley Ellis, who has joined with author Tracee Blackburn, a board-certified physician's assistant in dermatology, in the e-book, "My ECZ-ellent Day at Camp,"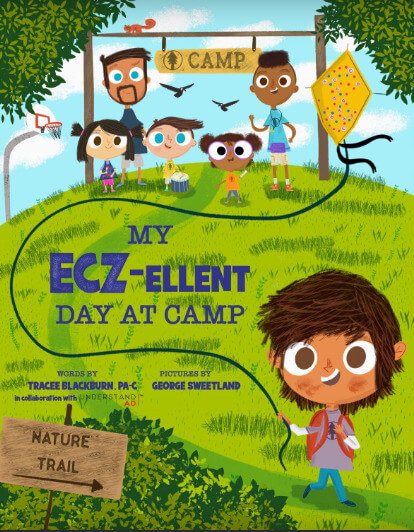 The e-book follows a day-in-the-life experience of Taylor, a child living with eczema, who goes through certain activities while trying to explain to friends how their skin condition can impact the ability to enjoy "normal" things like swimming, and such.
While the e-book is about Taylor, the story is reality for Hadley, who Ashley said has had to deal with skin issues much of her life.
"We tried all of the normal things but when she became two was when it was the worst," Ellis said about her daughter. "She got to the point where she had to have pain medicine, she was missing tons of skin on her hand. We tried to do preschool when she was two and she lasted three days."
"My ECZ-ellent Day at Camp" is written in colloboration with the National Eczema Association, which notes that at least 10 percent of children suffer from eczema. It can be embarrassing for many kids, limit their ability to participate in activities and make them self-conscious that others may think it's contagious, which it is not.
For Hadley, going to school meant making special allowances for her to function well in the classroom.
"When she first went to actual school, I had to explain to her teachers that she needed a special kind of soap. She can't use hand sanitizer and I told them what to look for and when to call me," Ellis said. "It's still an issue now for her. She's much better now that she has better treatment, but our whole life revolves around eczema and mental health, the impacts that it has. She's had anxiety panic attacks and all that from her medical treatment. It's a big deal for sure."
Ellis adds that each new school year for Hadley means mother has to have a special meeting with the teacher before classes start.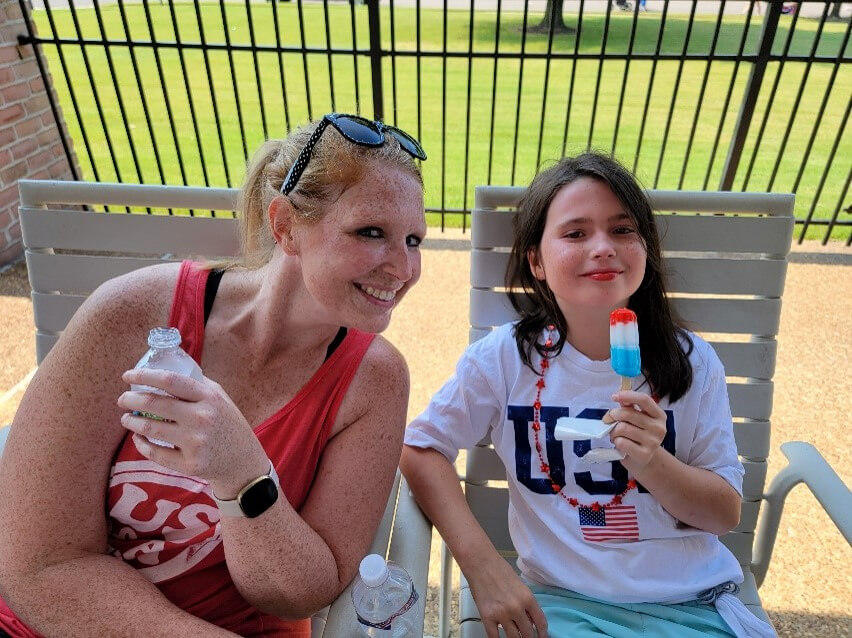 "Every year she goes into a new classroom, I sit down with the new teacher and tell her what's going on," Ellis said. "Opening up about what the symptoms are and how bad it is really helps."
But while the allowances of avoiding hand sanitizers and baby wipes, and needing to wear gloves in some instances remain, Ellis said her daughter has adjusted well to the skin condition she has.
"She can do hiking, she can do swimming, she can do all of those things, but she has to kind of adapt," said Ellis. "Eczema is real, we've got some hindrances in doing what we want to do but we still can find alternatives to have fun, to participate, to have friends, and that's what the book does. Hadley has done so many things and we've found many ways for her to thrive."
Ellis hopes the e-book will provide some awareness about eczema and what children who live with it do to live life well.
"There's always a way to make it work," she said. "We've just got to be aware, accommodating and flexible, just like we do any other learning difference or any other kind of disability that's out there. It's just part of who she is and the more we know about it the more we can include others."
The book, "My ECZ-ellent Day at Camp," was created with Sanofi and Regeneron through the program Understand AD and is available for download through the Understand AD website. The website also has valuable information regarding atopic dermatitis, living and dealing with the disease.