Making the big decision the right decision for graduating seniors
Photo: A Center Hill student speaks with career coach Varina Hopper and Northwest Community College's Hannah Dickerson (right) about career choices. (Bob Bakken/desotocountynews.com)
High school juniors and seniors are starting to realize, if they haven't figured it out already, they soon will have to make a BIG decision.
The decision is determining what they will be doing once they graduate, get their diploma, and what their future career and life path will be. It's what they've been working and studying toward throughout their time, from elementary school through high school.
The best decisions come with the most information available and with the help of career coaches at the various DeSoto County high schools, students are getting all sorts of information to make their best decision.
Career coaches, like Varina Hopper at Center Hill High School, for instance, work with students to explore their interests and how that might translate into future education and a job.
Part of the decision making includes what postsecondary education is the best route to take. An academic route through a four-year college may not be the best choice when a career-technical path is. However, that doesn't mean a student has to avoid going to college. Community colleges offer career-technical programs and that's why Hopper and other career coaches have been working with community colleges.
Northwest is an example of a school with career-technical programs on their campuses, including the main campus in Senatobia. Hopper recently brought in Enrollment Specialist Hannah Dickerson to visit with her Center Hill students about the different programs, both academic and career-technical, that Northwest has to offer.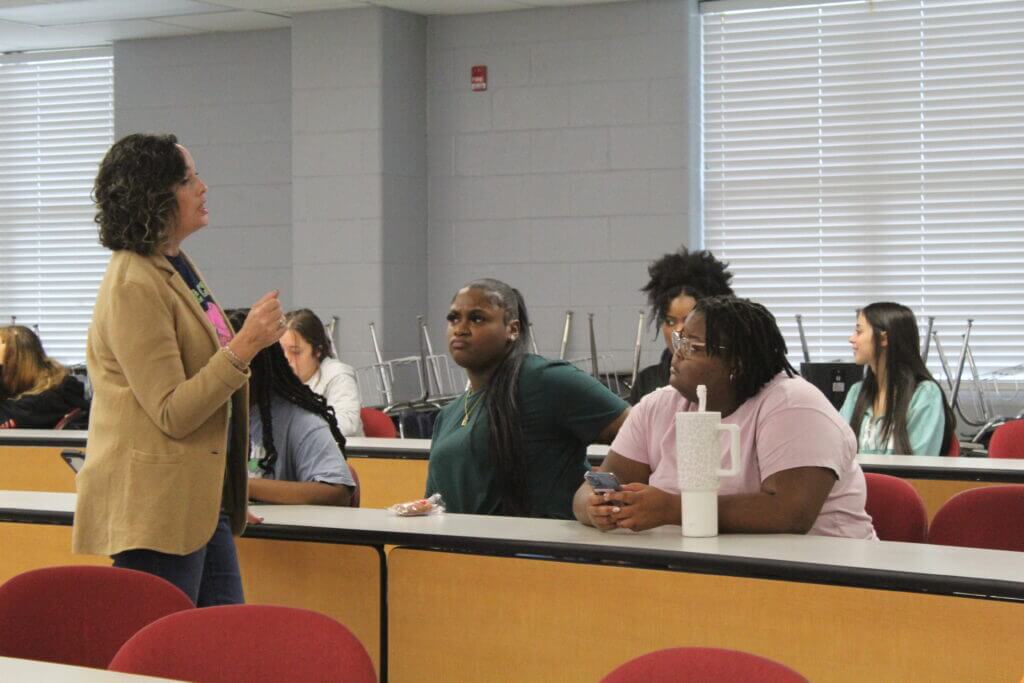 Dickerson also talked about the application process and financial aid.
"I do a presentation and tell them about all of the pathways available," Dickerson said. "I also like to tell them about financial aid, scholarships, and the affordability of Northwest. It's important to go into the classroom and meet them where they are."
"We're the conduit between what the students think they know and what they research," Hopper said. "We're able to back it up and say this is what they have to do, filling out the FAFSA or Mississippi state aid, but also understanding the school they are attending has scholarships available there."
That doesn't mean the campus visit is less important. Hopper said schools have received assistance from Northcentral Electric Cooperative and Atmos Energy to fund two visits a year to Northwest by the high schools in the DeSoto County School District. Northcentral funds visits from the four high schools on the eastern side of the county and Atmos has partnered with four high schools on the western side.
"They provide transportation funds for us to be able to take our students in the fall and in the spring down to Northwest in Senatobia," Hopper said. "It's done specifically for students to see the campus and see the career-technical programs. It's a great opportunity for us to showcase all of the great career programs that they have there and see what the campus looks like."
It's all part of getting the most information possible for making the best choice for graduating students' BIG decision.