Macklin serves as House page in Jackson
Photo: State Rep. Hester Jackson-McCray and Christian Macklin (Credit City of Horn Lake/Facebook)
A Horn Lake High School student has been selected to serve as a page in the Mississippi House of Representatives.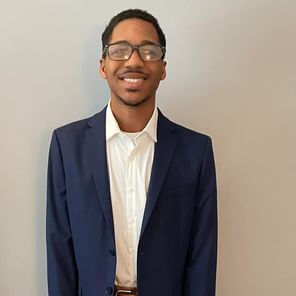 Christian Macklin, a junior at Horn Lake High School, will be working at the State Capitol with state Rep. Hester Jackson-McCray (D-Horn Lake). Each year, state officials can select a student that qualifies to serve a full week during the Legislative session as a page. During the week, pages are expected to carry out the requests of the Head Page promptly and accurately, and then return immediately after each errand or task is completed at the Capitol.
Macklin is part of the City of Horn Lake Mayor's Youth Council and is actively involved in the Horn Lake High School Choir, Fellowship of Christian Athletes and Fellowship Christian Students.