Leah's House a safe haven for women
(Photo: Leah's House Founder/COO Michelle Moyers and Executive Director Leonard Cochran. Bob Bakken/DeSoto County News)
For women who are struggling with addictions and the resulting pain, both physical and emotional, there is a place they can go to feel love and get direction for a rebirth in their lives. . 
The faith-based program is called Leah's House, and while the program started elsewhere in Northwest Mississippi, the home has been in DeSoto County for one year. The location is kept secret for privacy and security reasons.
Founder and COO Michelle Moyer said Leah's House being a faith-based program gives women the best chance to free themselves from addictions and restart their lives.
"We believe that Christ is the answer," Moyers said. "We're all about the Bible. We believe that with His help we can become free from all of the addictions, all of the bondages, whatever they are going through."
Leah's House is a six-bed facility where women go and spend a year learning, being supported and growing toward returning to a better life. Executive Director Leonard Cochran said the need keeps the beds full.
"There's enough people in need out there and word of mouth circulates," Cochran said. "Some organizations have our name and they'll call us."
Cochran added the program lasts a year because women need that length of time to get past their past.
"We know for a fact that it takes as long as six months to basically get your mind unclouded, that you've been using for quite a while," Cochran said. "It does take literally months and massive behavior changes start after about three months, or so."
Moyers said the day for the residents is structured and gives them an opportunity to serve as they learn about the Bible and about lifestyle skills.
"They get up around 7:30 a.m. and clean their area," Moyers said. "They have breakfast and devotions and then they start classes. Tuesdays and Thursdays we work at the Heartland Hands food bank and they supply all of the food for us, so we try to give back to them. They go to church and go to Celebrate Recovery."
Classes involve the Bible, lifestyle skills, and more, Moyers said.
"We have different women coming in for Bible classes, cooking classes, life skills classes, budgeting classes, drug classes, counseling, just a whole barrage of different things," she explained. "We're trying to minister to the whole woman. We want them to be whole when they leave."
Cochran added that the skills learned help the residents become self-supporting once they leave.
"Then, we work toward the eventual end goal of getting a job, making them employable, and working toward all of that," said Cochran. "So many of these have lost everything when they come to us. After about 7-8 months, we want to see them go to work and teach them how to save money, save for a car or an apartment."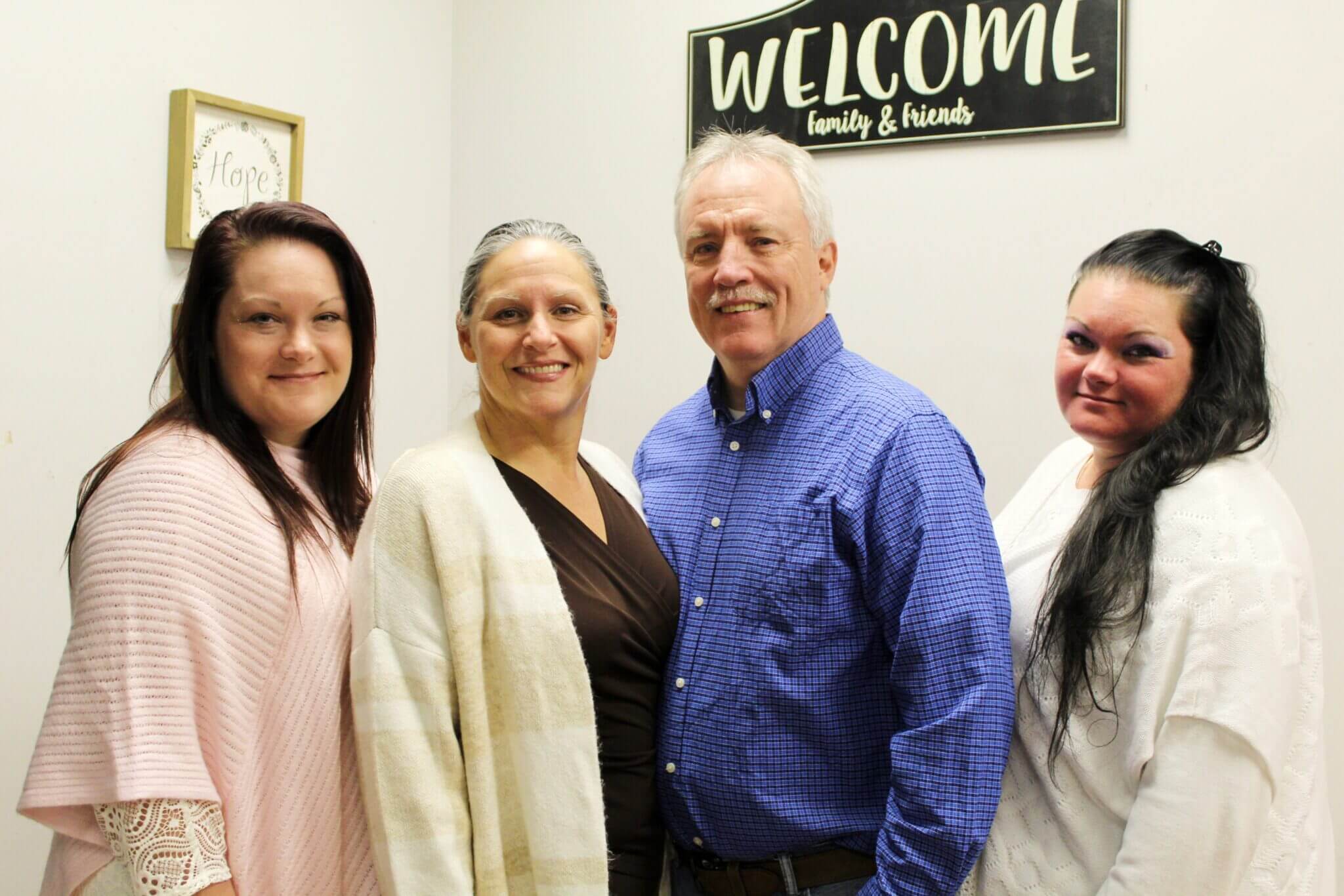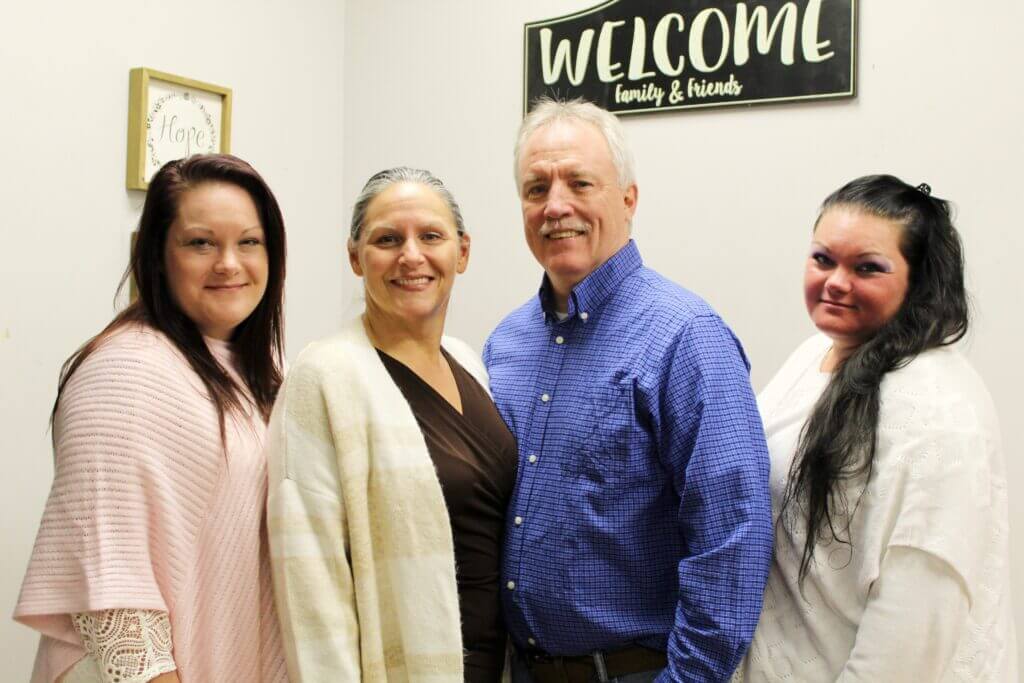 During a recent holiday celebration, Lauren Farbough, the first "graduate" of the program while at the DeSoto County home, shared how Leah's House had brought her from addiction, being "scared and broken" when she first arrived at the home.
Moyers said 55 women have gone through Leah's House since its beginning. Residents have dealt with nearly all types of addiction. The home is under 24-hour surveillance and residents cannot leave the home without a staff member.
All new residents are placed on a two-week probationary period to ascertain if our program will best suit the needs of the resident.
While the program is 12 months in length, Moyers said a resident can stay longer if it is needed.
"Even if they stay longer than a year to help them get on their feet, that's what we're really trying to do, so when they leave, they're OK," Moyers said. "We want them to succeed."
Moyers said Leah's House looks to help women leave the pits of addiction and through the Biblically-based program rise up to a better life in mind, body, and spirit.
"These ladies have a destiny in them," Moyers said.
For more information, visit the Leah's House website.