Jamaica mission trip is changing lives
Photo: The Northpoint Christian School International Mission Studies group in Jamaica. (Courtesy photo)
When students of one particular class recently went on a class field trip, a crosstown drive or two-hour bus trip was not involved. In this case, an airplane was the major mode of transportation.
Northpoint Christian School (NCS) in Southaven offers a Bible elective course in International Mission Studies, or IMS. As part of the semester-long course, students, co-instructors Dr. Jason Mackey and Becka Pitner, along with chaperones, spend a week in the mission field to Ocho Rios, Jamaica.
Last month, about 20 NCS students helped build houses, connect with children and shared their love for Christ. They go through IsleGO Missions and during the week the group build blue houses for the homeless, take food baskets to the hungry, feed children, operate a Vacation Bible School, all to bring hope and help, all in going to "the least of these," as is quoted in Matthew 25:40.
As you talk to the students about their time in Jamaica, you quickly understand that, while they may have thought they would be changing Jamaican lives, they were also seeing change in themselves.
"We go into a mission trip thinking that you're going to make such an impact, and we do, but at the same time you're being impacted more than you could ever understand," said Rylee Grace Davis, who made her second trip to Jamaica. "Going in, you're going to make an impact but coming out, you're changed more than ever."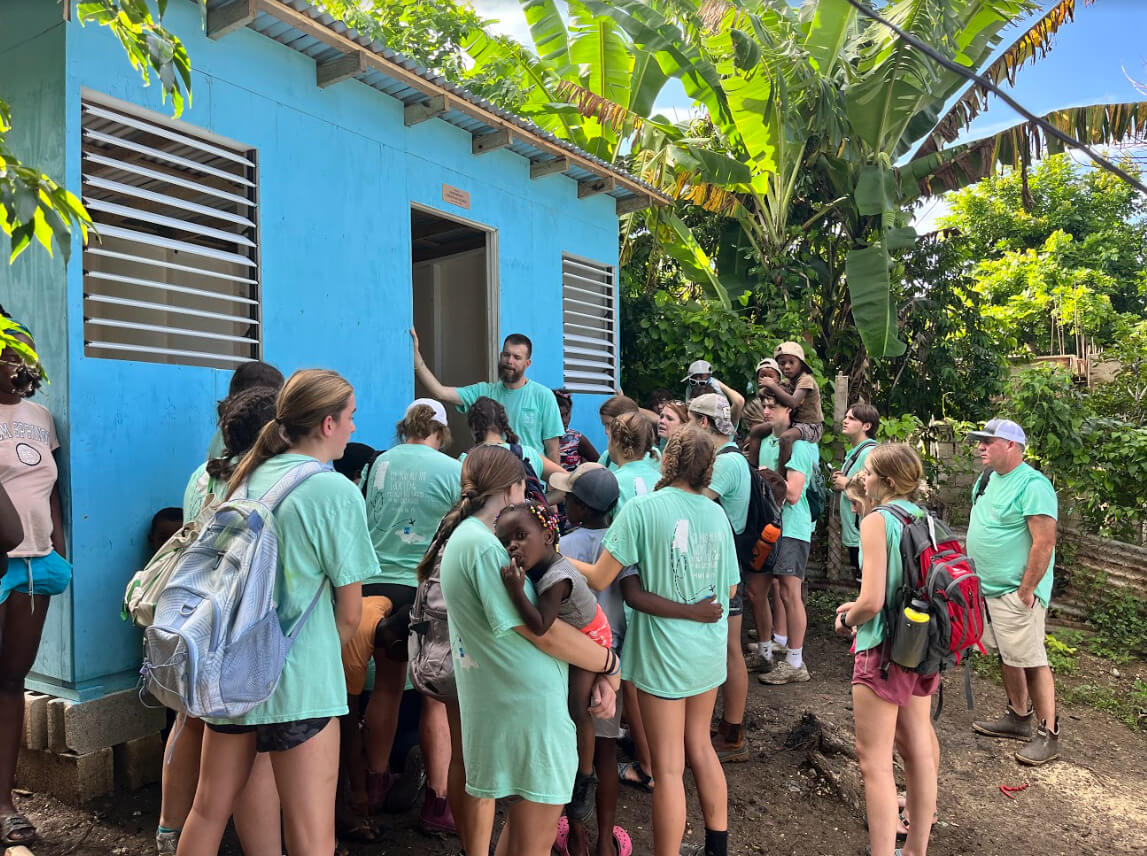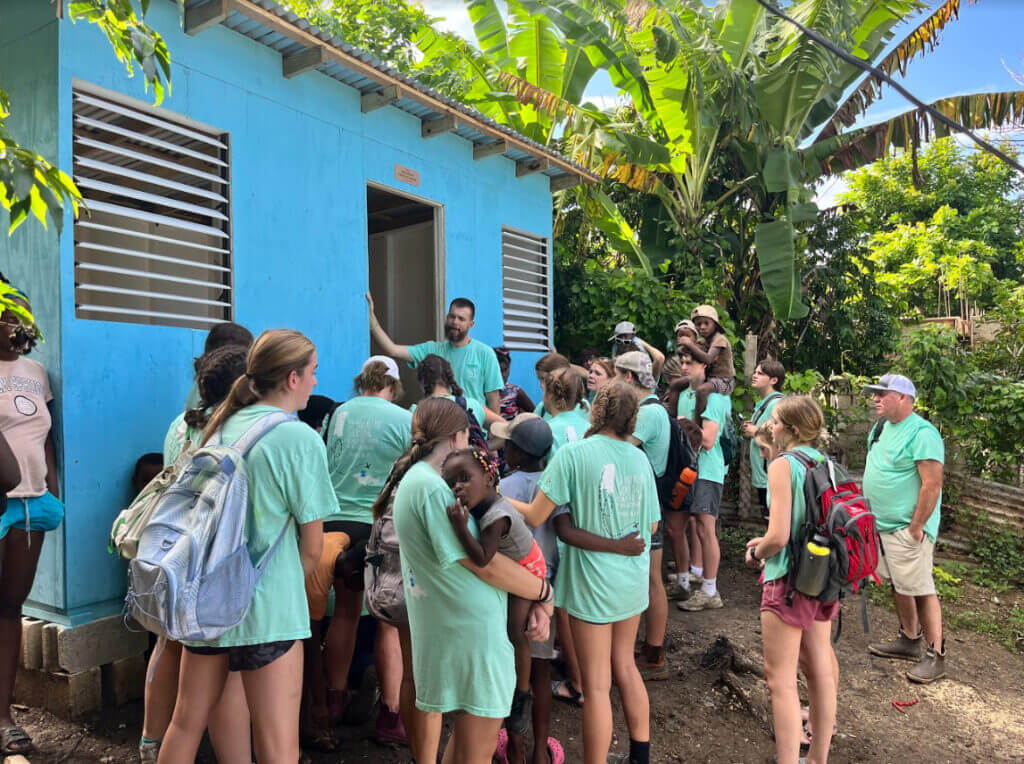 Under the direction of Jim and Betty May of IsleGO Missions, two small blue houses are constructed for the homeless. The houses cost about $3,400 a piece and IsleGO Missions has built about 500 houses for the homeless in the poverty stricken country.
JB Williams said the first day of the build, he saw youngsters come to the build to greet them.
"There was like a hoard of them coming down the hill," Williams said. "Seeing how joyful they were because we gave them the attention that they don't get and we saw how appreciative they were of that. They appreciated the small things in life."
It was the kids and their joy that left an imprint on the students about the children who had much less than they had.
"They're not any different, they're still kids and have that childlike happiness," said Hayden Barnett. "It's helped me to realize that what I'm doing, I can still find enjoyment with the right people and the right mindset. God's given me these things and I should give them to the best of my ability. I'm very thankful for going and seeing these kids."
"I think I'm more grateful seeing how those kids live and their attitude to their life," added Rob Hayes. "When you talk to them they're really joyful about life."
For Linda Kingma, the week in "the bush," as they say about Ocho Rios, left her realizing the children she met gave her a new purpose for her life.
"This trip gave me a lot of conviction, seeing how giving they are," Kingma said. "Things I complain about they don't complain about, it was just really eye-opening. Doing all that brought me closer to God. We're called to be missionaries to everyone and yet we rarely do that. Nothing matters but God."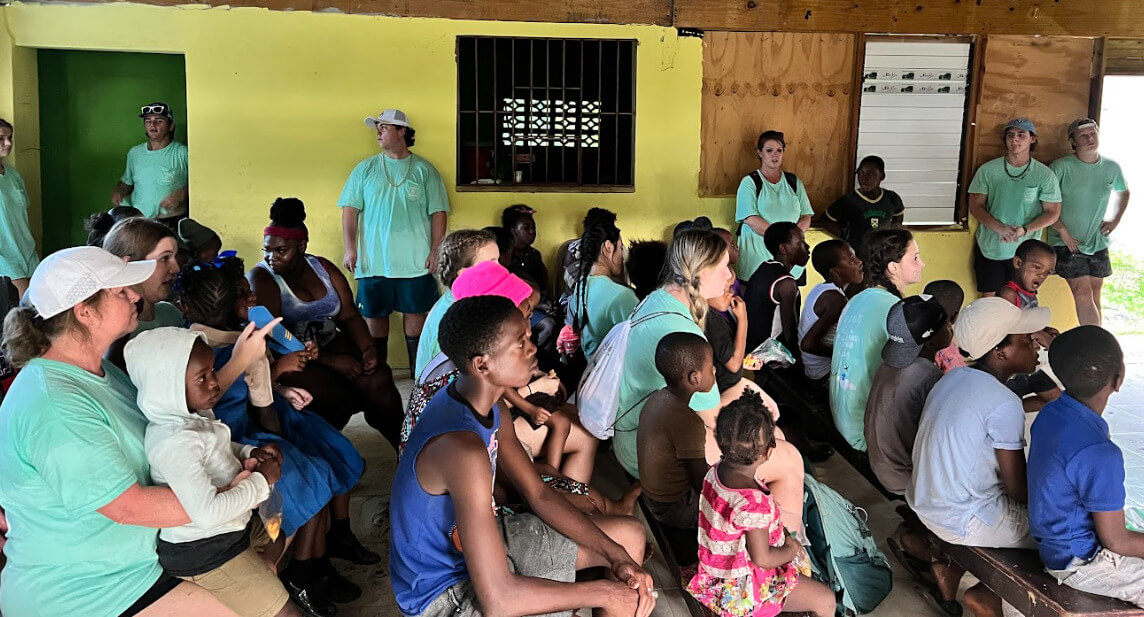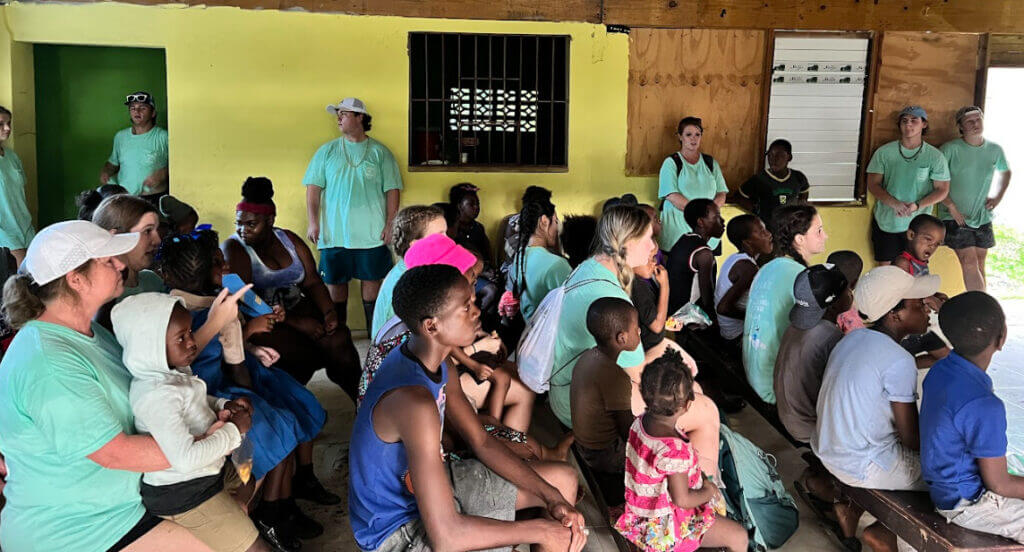 Davis added spending the week with her classmates helped form a bond that will last beyond just the November week spent in Jamaica.
"This is something that we all have in common," Davis said. "We're all growing in our faith and I'm experiencing something that not everyone gets to experience. I was impacted by seeing how my team was impacted and seeing how the Lord was working with everyone else."
The students raise money to take the trip to Jamaica, although some scholarship money is available to offset the cost. Except for the COVID pandemic year, Northpoint has been sending students to Jamaica over about the past five years.
Most students who go into a mission trip such as this may not be sure what they are getting into at first, but when the final departure back home occurs, it usually involves goodbye tears being shed for the friendships that have been developed in just a short time have become strong.
"Making connections there was really special to me," Hayes said. "You're planting seeds hoping that when people come back they'll be watering those seeds and maybe something will come out of that."
"My faith grew a lot," Williams added. "I appreciate more things now. Things I think are small, that's something big to them."