Ingrams Mill Bridge opening delayed
Photo: Work continues on the Ingrams Mill Bridge is eastern DeSoto County. (Courtesy photo)
There's going to be a delay in the re-opening of the Ingrams Mill Bridge in DeSoto County, county officials said Thursday. It could be sometime in August before the bridge is opened.
A safety issue is the reason for the delay.
The bridge was initially closed in September of last year and has caused drivers to take a detour to go around the bridge, part of the road that connects state Highway 305 and Red Banks Road.
The plan was to reopen the bridge this spring, originally estimated to be in February.
However in April, the county's engineering firm discovered substandard beams during construction review. Cracks in some of the center beams were noted and brought to the contractor's attention.
"We are grateful you found those issues now, before the bridge is finished," Supervisor Ray Denison told engineers. 
The beam manufacturer suggested making repairs on site, which would have created minimal delays, but supervisors nixed the idea.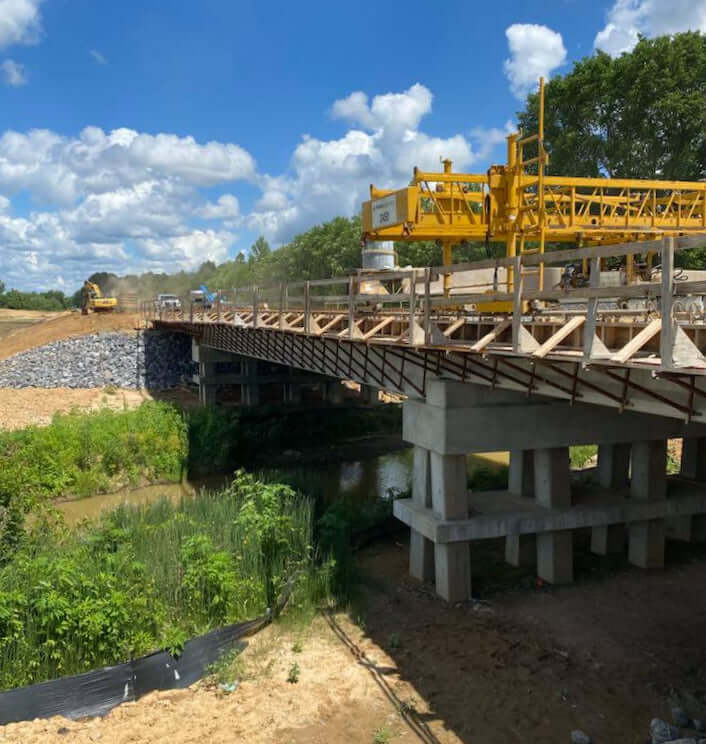 "That is unacceptable," said Supervisor Michael Lee, with Supervisor Lee Caldwell adding, "The only acceptable action here is to get new beams."
Board members unanimously voted to have the contractor replace all five center beams.
The removal and replacement of the beams have now set the project back about a month. Rain and dirt issues are also creating delays.
Supervisor Jessie Medlin's district is where the bridge is located.
"I'll take heat from the public about the road being closed to ensure the safety of the people traveling that road," said Medlin.
Once the new opening date is released, county officials will make the date public.