Hernando to hold a "Dickens of a Christmas"
With all that is going on in the world, it might be a good time to take a trip. How about a trip back in time? Maybe back to the age of Charles Dickens or Queen Victoria, perhaps?
After all, there were no worries about a pandemic virus or who won the presidential election back then, only dealing with what the Queen decreed, and what she said went, more or less.
Well, the City of Hernando and DeSoto County Museum have your vehicle ready to take that ride back in time, even for a Saturday afternoon, when the city hosts its "Hernando Dickens of a Christmas," which is this Saturday, Nov. 15, from 1-5 p.m.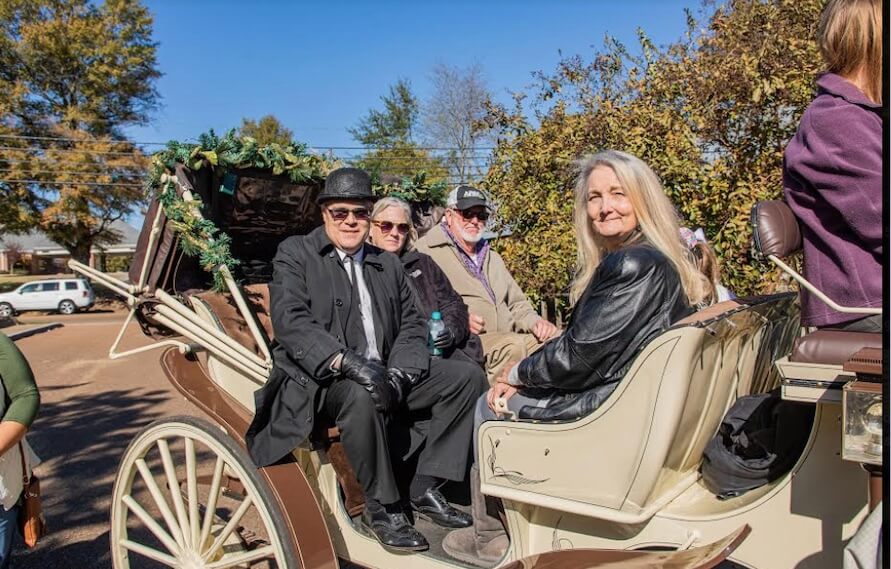 The vehicle may actually be a horse-drawn carriage, one of the many attractions that will be part of an afternoon where visitors can enjoy a shopping experience on the city's Courthouse Square, which will resemble a Victorian-era town square. The city stores are intermingling "Dickens of a Christmas" with its annual Christmas Open House on Saturday and Sunday.
People who wander around the Courthouse Square might be so enveloped in the atmosphere that they start looking for Ebenezer Scrooge, Bob Cratchit, or young Tiny Tim, with his familiar wish, "God bless us, every one," from the famous Dickens' novella, "A Christmas Carol."
While Scrooge and the Cratchit family may be back in their homes getting ready for Christmas, expect to see a bountiful amount of sights and activities to sweep you back to another time.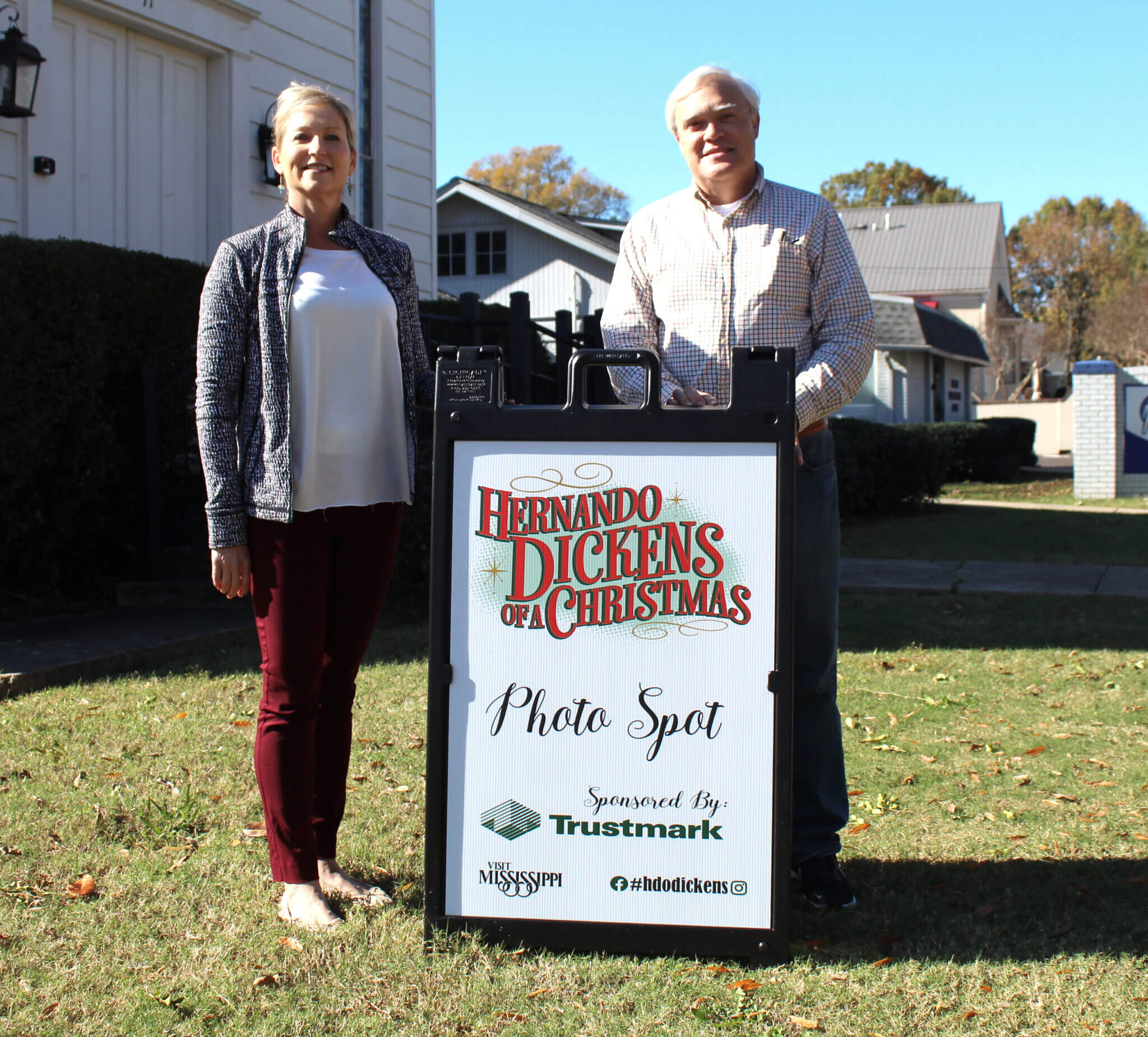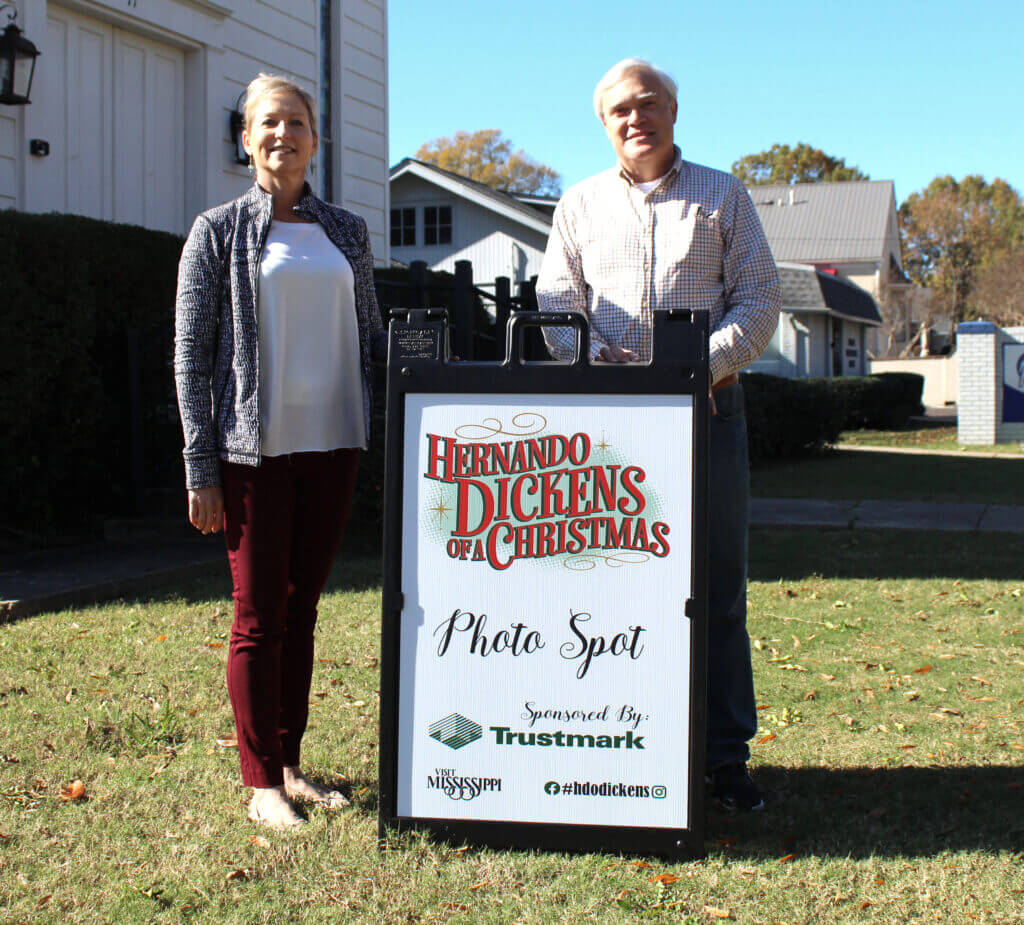 Gia Matheny, Community Development Director for the City of Hernando, pointed out that the DeSoto County seat originated during what many consider the Victorian era, one reason for placing the city back in the time frame for Saturday afternoon.
Funding for "Dickens of a Christmas" came from a grant received early in the year from the Mississippi Hills Area Heritage Alliance, a group representing 19 northeastern Mississippi counties and parts of 11 others that promote cultural and heritage resources in the northern part of the state.
"The reason we received the grant is because we are providing educational activities about the Victorian era," Matheny said. "The city was founded during that time and we have the Twist & Loop activity that will teach script and cursive writing, which is a dying thing nowadays. They do not teach it in the schools."
That may seem like a minor item, but DeSoto County Museum Curator Robert Long is spearheading the "Twist & Loop" portion of the afternoon.
"A lot of young people don't know how to read a letter from Grandma or write Grandma back, if she sends them a card," Long said. "We will help them make cards to Grandma for the holidays, in addition to teaching them cursive. There's a whole generation of youth that don't know how to write cursive. We want youngsters to learn what is a time-honored craft."
Those classes will start in the old church next to the museum about 11:30 a.m. that morning, with Southaven Middle School instructor Megan Hollis providing the lessons.
Long says writing cursive is imperative for the younger generation, even in the 21st century when most people may be writing on a computer keyboard or phone, instead of a pad of paper and a pen.
Another grant from the Mississippi Development Authority was awarded the "Dickens of a Christmas," to cover promotion as MDA considers "Dickens" as a tourism driver. The city and DeSoto County are supporting the program.
Carriage rides will start back and forth from the museum to the Square about 1 p.m. Long added that precautions will be taken for social distancing and safety guidelines, such as wearing masks, cleanliness, and requiring only family groups to be allowed to ride together.
A second carriage is being added this year to help ease the long lines that developed last year when a similar event was held.
"Some of the other pieces to this are that we have Victorian dancers coming that are going to be performing on the Square," said Matheny. "We will have those performances at 12:30 p.m. with music starting at that time."
A handbell choir and the Advanced Women's Choir from Hernando High School will perform.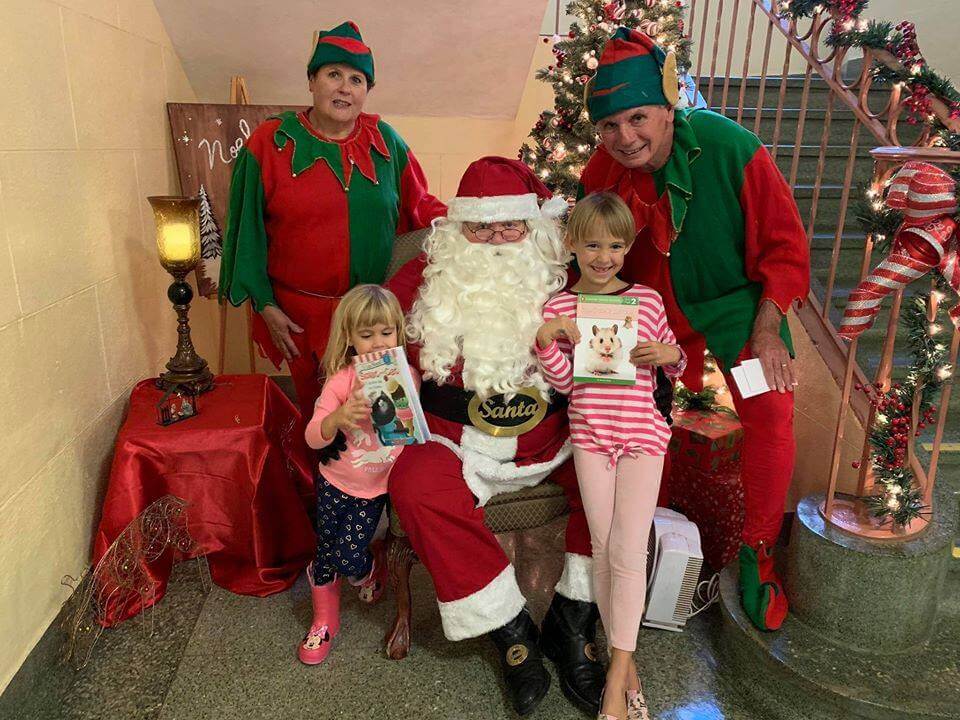 There will be a spot for "Selfies with Santa" with Hernando Excel By 5 providing the first 300 children a book during their visit.
Hernando, known for its weekend Farmers Market, will have a Christmas Farmers Market going that day. A wreath making workshop will be held and a storyteller dressed as the Queen (Victoria) herself will be on hand.
The DeSoto Arts Council will be active with Angee Montgomery painting a Victorian-style portrait for sale, along with hand crafts and weaving demonstrations.
Long said the afternoon is free of admission, but donations will be encouraged to help cover costs and to support the museum, which was hit hard in the early weeks of the coronavirus pandemic with loss of visitors. With extra precautions, the award-winning museum has returned to operations.
And, if you're still looking for Tiny Tim, a "Carpool Cinema" will be set up at the James F. Anderson Public Library on Commerce Street, where the 1999 version of "A Christmas Carol" movie will be shown outside in the parking lot. Audio will be provided through a FM signal and a limit of 50 vehicles will be allowed on the lot. Viewers can watch the movie in their vehicle or with lawn chairs outside of their cars.
Hernando Dickens of a Christmas has a Facebook page with more information about the day.
At a time when we may be overwhelmed at the happenings in today's world, it may be just the right time to take a short trip back in time Saturday to the Hernando Dickens of a Christmas and here Tiny Tim's sincere wish, "God bless us, every one."