Hernando police seek robbery suspect
Photo: Surveillance photo of the bank robbery suspect. (City of Hernando Police Department on Facebook)
Hernando Police have released information about an armed bank robbery this (Monday) morning in the city.
Officers were called to the Southern Bancorp location at McIngvale and Byhalia roads shortly after 11 a.m. as a man entered the bank with a handgun and demanded money.
Police identified the suspect as a black male, about six-foot-two and weighing about 180 pounds.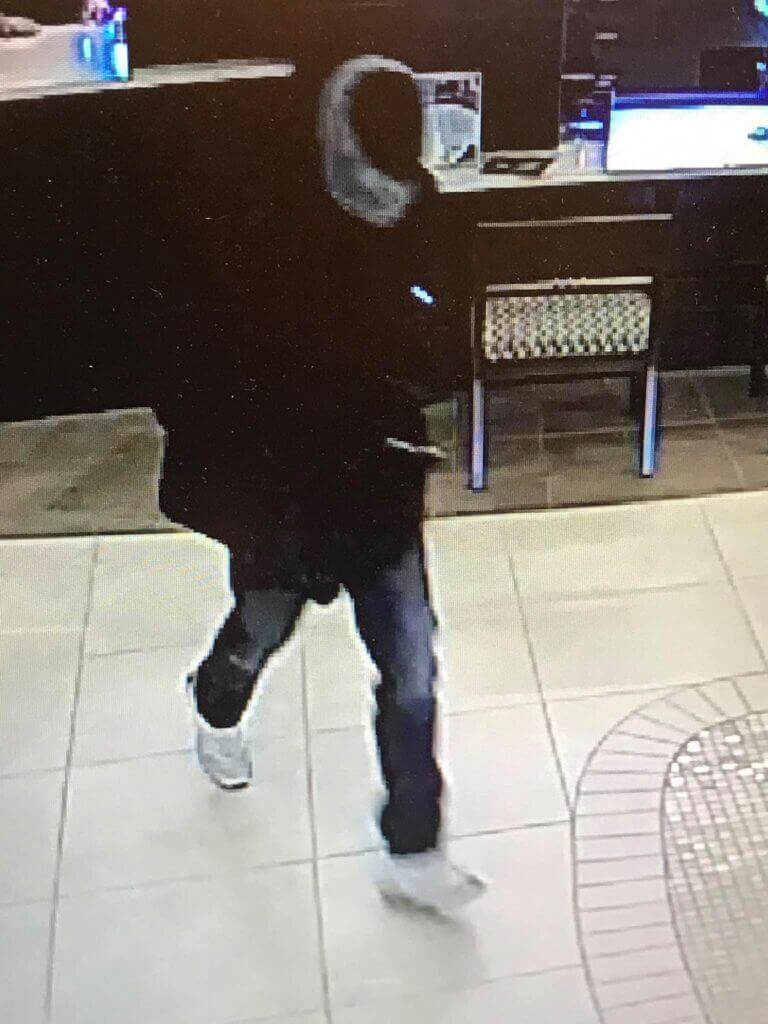 According to police the man entered the bank at 11:02 a.m. Monday morning and left two minutes on foot, running north from the bank.
No injuries were reported in the incident.
Hernando Hills Elementary School, located north of the bank on McIngvale Road, was placed on lockdown as a safety precaution only, according to police. There are officers at the school and a drone was being flown above the school as a precaution.
School officials have provided the following information.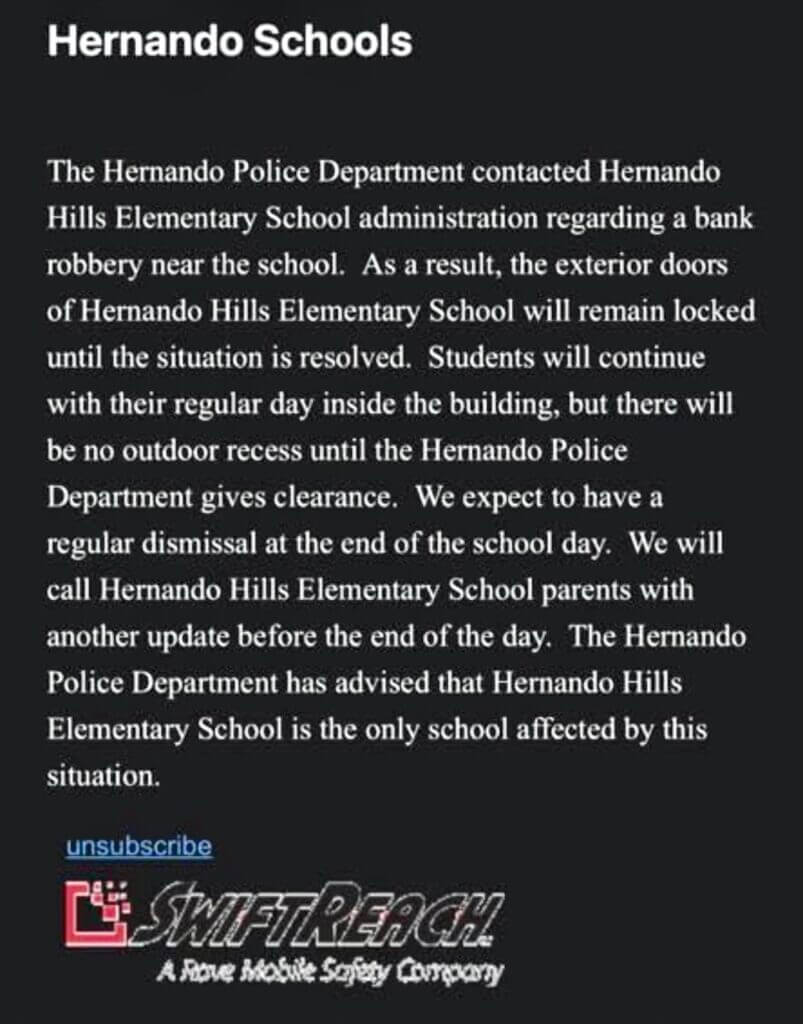 If anyone saw anything please contact the Hernando Police Department at 662-429-9096.
This item will be updated as we receive more information.