Hernando hosts a "Dickens" of a weekend holiday event
Community events help take visitors back to the Victorian era.
Photo credit: Joey Brent
Needing just some time to get away from it all, detach a bit from the 21st century and go back to a more quaint and simple time?
The city of Hernando invites you to come this weekend and step back into the Victorian age, and go back to a time brought forward with the enchanting holiday story from Charles Dickens called "A Christmas Carol" when the fourth annual "Dickens of a Christmas" event takes place. Dates this year are Friday, Nov. 11 through Sunday, Nov. 13.
The downtown area and Courthouse Square will be the focus point on Saturday, but several areas of the community will be holding events in connection with "Dickens," which City Community Development Director Gia Matheny said has become one of the larger events that Hernando hosts each year. It also is a perfect lead into the Hernando Main Street Chamber of Commerce's Christmas Open House for its businesses.
"We're a small city and we do see visitors but we've never seen this many visitors at once for a holiday event," said Matheny. "The A'Fair is a wonderful attraction for Hernando and that is our biggest festival, but this is just starting to really grow. We're seeing a lot of new folks here in Hernando because of it."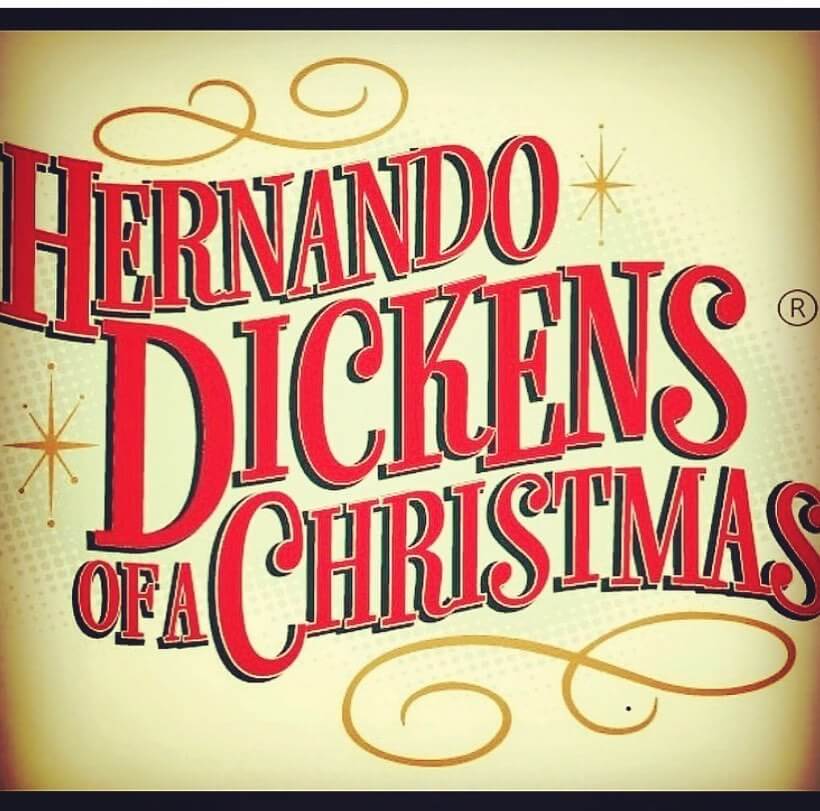 When it started, Dickens of a Christmas was just a one Saturday afternoon gathering that commemorated the Victorian era of the 1830s, a period of time when Hernando was just beginning as a town, an event done to lead into the Chamber Christmas Open House business promotion.
"Dickens" actually now starts the evening before, on Friday night, Nov. 11, when a man-made ice skating rink on the back side of Panola Street opens for skating.
The Christmas tree erected at the DeSoto County Courthouse will be lit for the first time this holiday season and Mayor Chip Johnson will read a holiday story.
A Christmas Movie on the Town Square, "Mickey's Twice Upon a Christmas," will be shown on the Square to wrap up Friday's activities.
A full day is planned for Saturday and Matheny encourages people to download the City of Hernando app to their devices to see a list of everything going and how to find each activity.
It will be a busy, activity-filled day.
Horse-drawn carriages from the DeSoto County Museum on Commerce Street will offer a Victorian tour of the city. Victorian dancers will be found, and a world-renowned Master Craftsman Greg Harkins can be seen carving with techniques from the mid-1800s. There are antique cars and agricultural equipment, cooking demonstrations, an art workshop, an old-fashioned trolley Tour of Homes, holiday train display at the museum, historic craft demonstrations, Christmas photo shoot in the 'snow,' and much, much more. An evening theater presentation from the Kudzu Playhouse will offer a locally-written adaptation of what's called "Dickens of a Christmas Carol."
The events will continue on Sunday with ice skating available again on the downtown rink, the Chamber's Christmas Open House, and excerpts from the Nutcracker ballet on the Dickens stage.
Matheny said she is excited, and frankly happily surprised, with the growth of Dickens of a Christmas over the four years it has been held.
It's gained state-wide attention, receiving the Best Overall Event award at the Mississippi Municipal League's 90th Annual Conference in 2021, a tribute to the intertwining of the city's historic downtown, the Victorian times that Hernando was founded in, and the holiday atmosphere of Christmas.
It's also been funded in part by grants that have been attracted from a number of sources, grants from the Mississippi Hills Heritage Alliance and from the Mississippi Development Authority, or MDA. The Mississippi Hills grant aids the event to promote the heritage and the MDA grant promotes tourism.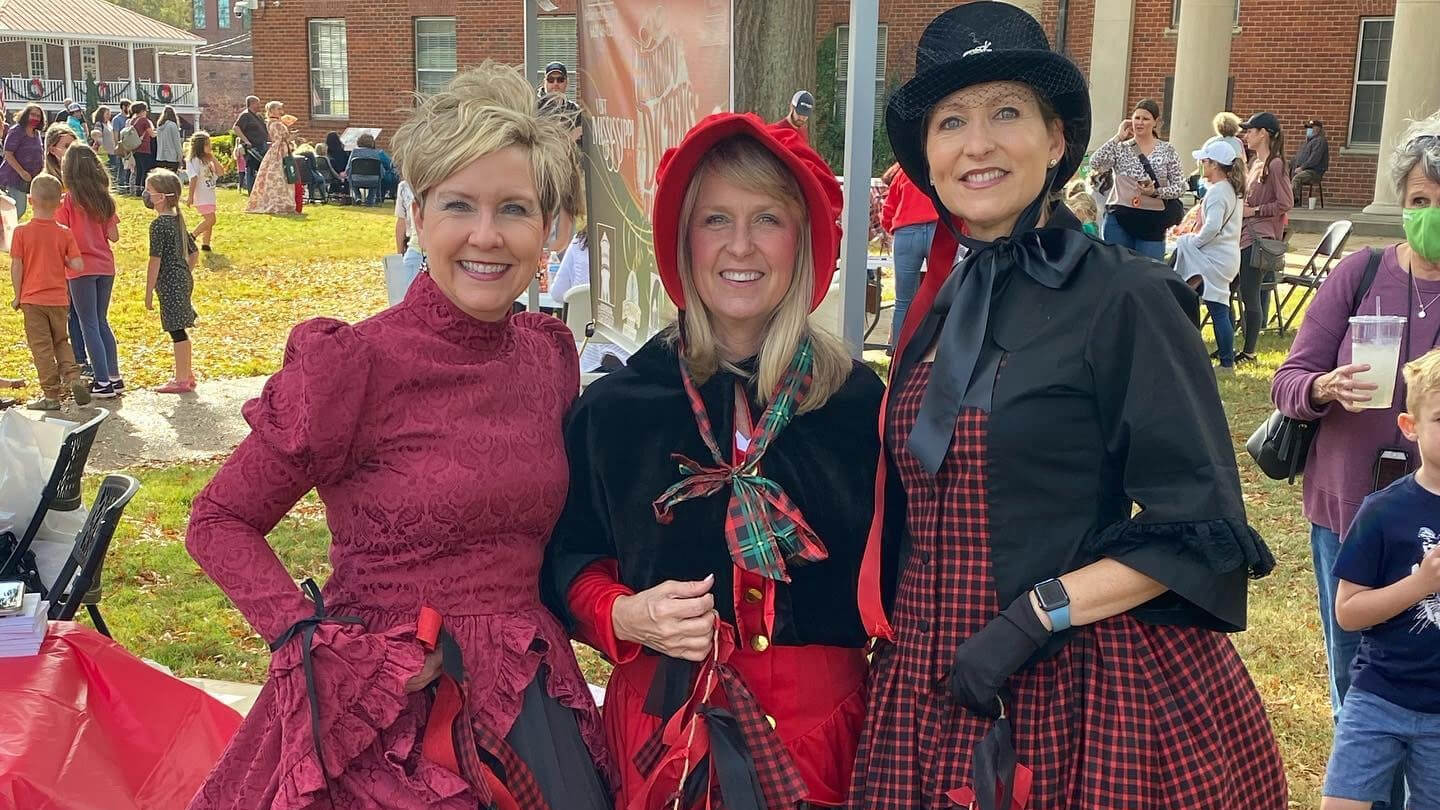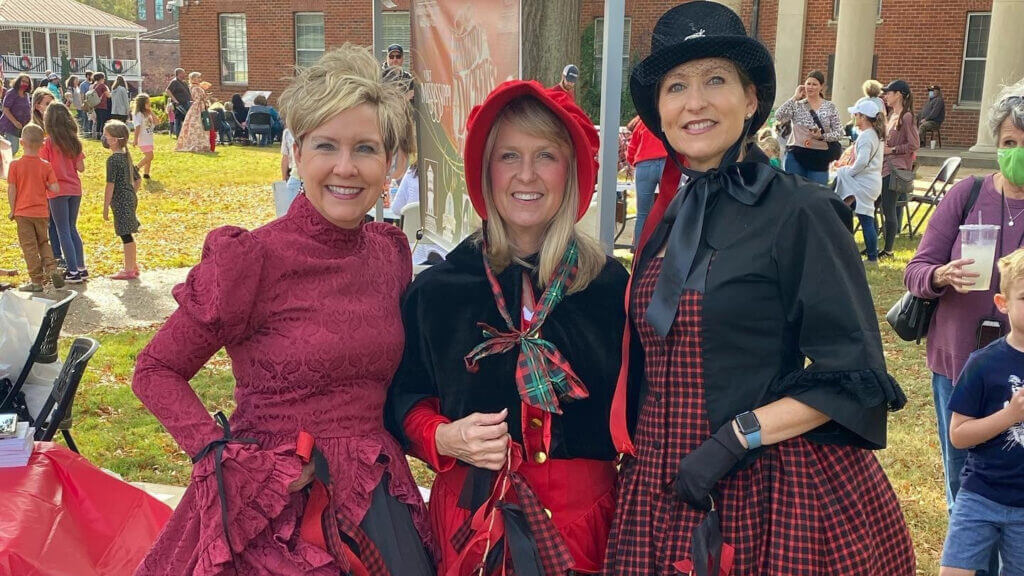 "We've received grants for the arts, for the mobile app, for tourism and as a cultural destination," Matheny said. "We've received a couple of grants for culture and lots of support from the community to help us in our efforts to make this happen."
Prior to last year's event, Matheny said data collection learned that visitors from as many as 79 different ZIP Codes had come for Dickens of a Christmas and that it helped local businesses.
"We want to make our event a regional tourism driver for the state and our city," Matheny said.
It's hoped those who attend Dickens of a Christmas in Hernando this weekend will enjoy going back to time that was charming, picturesque and simple.
"I think there are a lot of folks who have never seen a small Mississippi town and how quaint it is in our city," Matheny said. "I think they will come away feeling they were part of a Hallmark Christmas. We're glad they can experience that here in Hernando."
Learn about the event on the Hernando Dickens of a Christmas Facebook page.