Hernando aldermen move to redraw ward boundaries
The City of Hernando has voted to make changes to its Aldermen wards after a contentious, and at times argumentative and lengthy discussion, ending with a tie vote that was broken by Mayor Tom Ferguson and the threat of a lawsuit because of the vote.
Supporters of the action said redistricting needed to happen because current ward boundaries are not equal in population and haven't been for several years. Backers also believed the move needed to be done ahead of the next municipal election in 2021, fearing the vote results could be challenged and potentially be thrown out if the boundaries remain out of compliance.
The population boundaries of each district are to be within 10 percent of each other, so that one district doesn't have a larger, or smaller, voter makeup than the others.
Opponents of Tuesday's vote said the city should not act now on redistricting, but instead at least wait until the results of the 2020 census are made available, before any ward changes are made.
The most vocal opponent of the changes was Ward Two Alderman Andrew Miller, who could see his ward upended the most. Miller's ward is in the primarily African-American west end of the DeSoto County seat.
Miller pushed the point that redistricting in the approved form would be a violation of the Voting Rights Act's Section Two, which prohibits actions to discriminate on the basis of race or color. The Ward Two alderman was adamant the plan approved Tuesday night was discriminatory and should be rejected.
"If this plan goes forward, a lawsuit will be filed," Miller said. "The plan as presented has diluted Ward Two's voting strength among Blacks from 73 percent down to 44 percent. This board should be representative of all of the citizens, regardless of race."
Miller did say he supported what was termed as Plan 5A, one of three redistricting plans that had been presented for city officials to consider. The one approved Tuesday night, called Plan 1, was one Miller opposed in particular.
A backer of Miller was Dr. Charlie Reese, a local pastor and educator in the Shelby County School system, who spent several minutes at the podium encouraging aldermen to wait. Reese called the districting ordinance "an embarrassment."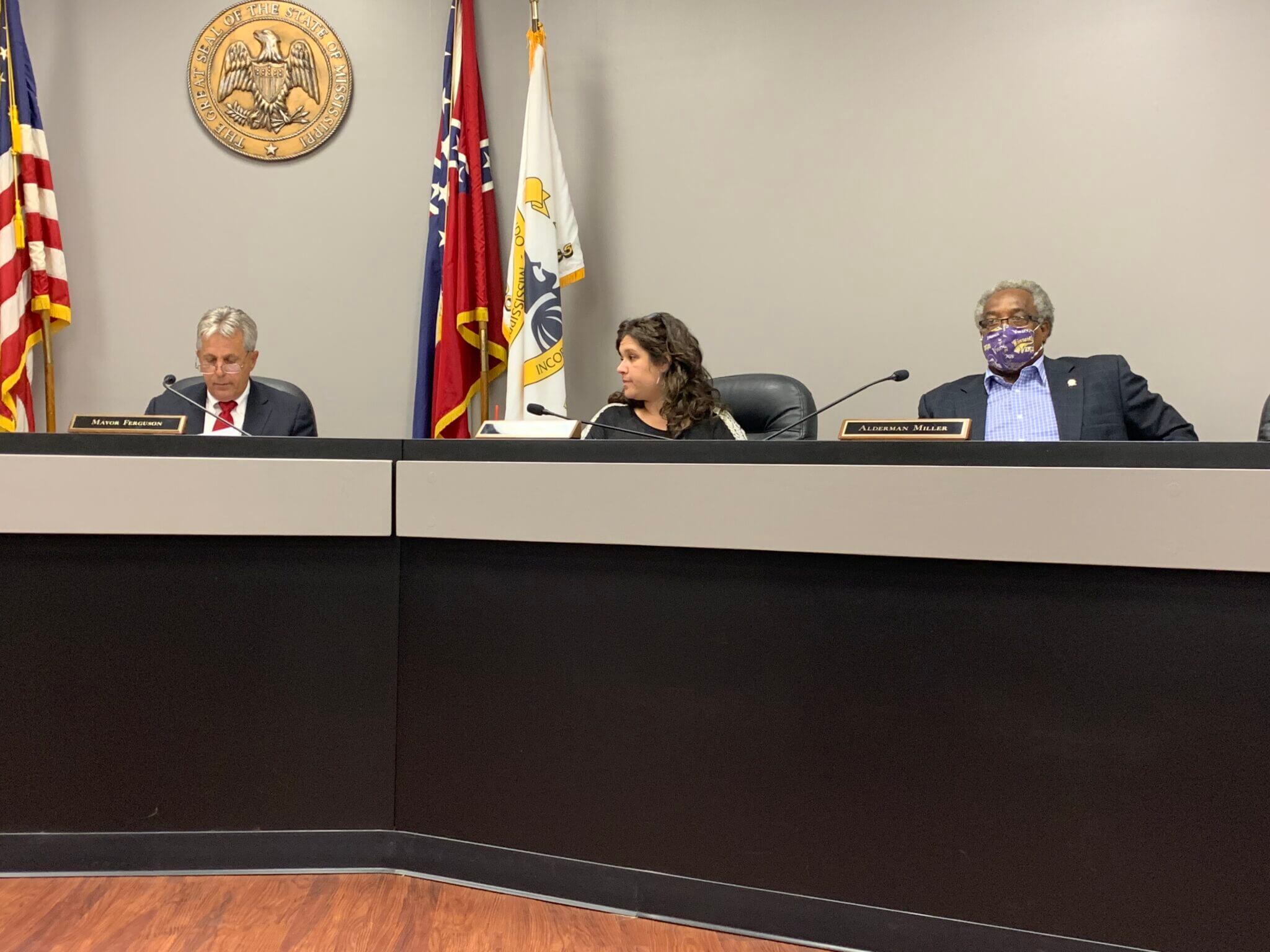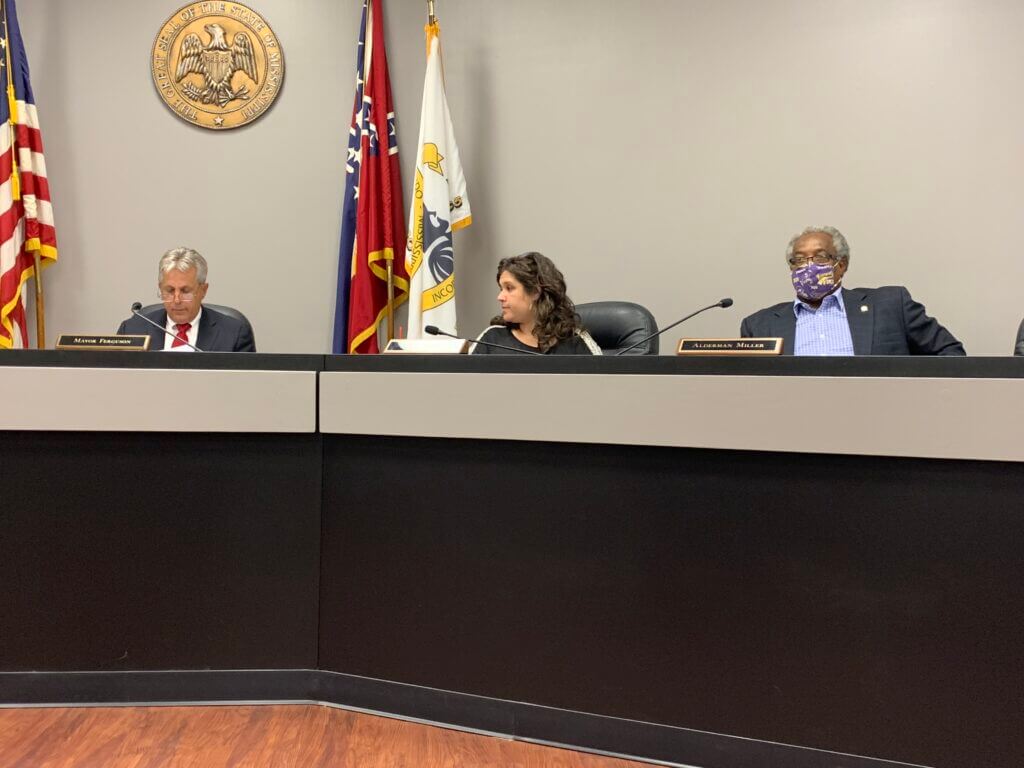 But Ferguson said the time of noncompliance, which has gone on since the 2010 census, had to end.
"Our attorney in Jackson said this must be done, so I am presenting it to the board," Ferguson explained. "There's a good possibility a lawsuit could cost the city somewhere around $150,000. The (2021 municipal) election could be postponed or it could be thrown out if a lawsuit is filed."
Ferguson said legal counsel has been pushing for ward boundaries to be redrawn, to which City Attorney Kenny Stockton replied, "I've said we've had to redistrict for years."
Alderman at Large W.L. "Doc" Harris said stressed the noncompliance issue had to be solved.
"We're not out of compliance by a little bit, we're out of compliance as a city 98.43 percent," Harris said. "Our attorney helped lead us through this process. We've had plenty of meetings and plenty of conversations as a board to choose whatever option we wanted. We've been sworn to follow laws of the Constitution of the United States and the state of Mississippi and to obey its laws. Tonight, we're not obeying those laws."
Current ward populations in Hernando now range from just under 1,000 people to about 3,500 voters.
Alderman Michael McLendon said he was backing the Plan 1 presented and voted on Tuesday. "They square up the wards," McLendon said. 
But, Alderwoman Cathy Brooks said waiting until the 2020 census numbers came out to her made more sense.
"I do not understand why we're spending all of the money to try and move this now when we know we're going to have 2020 numbers in 12 months or less," Brooks said. "Then would be a good, opportune and appropriate time to look at redistricting."
Brooks also thought was blindsided when Plan 1 became the presented option after she thought two other proposals were the ones being pushed forward and Plan 1 "came out of the blue."
Alderman Jeff Hobbs also came out in opposition to the presented districting ordinance and felt there were some "backdoor dealings" that led to the presented proposal.
In the end, McLendon moved the proposal and Harris seconded the motion. The pair with Alderman Gary Higdon voted for the measure, with Hobbs, Brooks and Miller voting against it.
With Alderman Sonny Bryant not at the meeting, Ferguson made the deciding vote in favor of the ordinance.