Doddridge, Geeslin named to Olive Branch Hall of Fame
Two men have become the latest additions to the Olive Branch Hall of Fame, which recognizes those who have provided extraordinary contributions to the DeSoto County city.
The 2020 Olive Branch Hall of Fame inductees are Thomas Dye "Tommy" Doddridge and Oscar Floyd Geeslin.
The city made the announcement on social media Tuesday. The presentations have in recent years been made as part of a monthly luncheon with the Olive Branch Chamber of Commerce. However, with the pandemic continuing, that was not made possible. However, the city plans to recognize them with the 2021 inductees together next year.
Olive Branch Mayor Scott Phillips presented Geeslin and the family of Doddridge with their Hall of Fame plaques on Tuesday.
A committee determines the inductees to the Hall each year and Doddridge and Geeslin had the most votes in this year's balloting.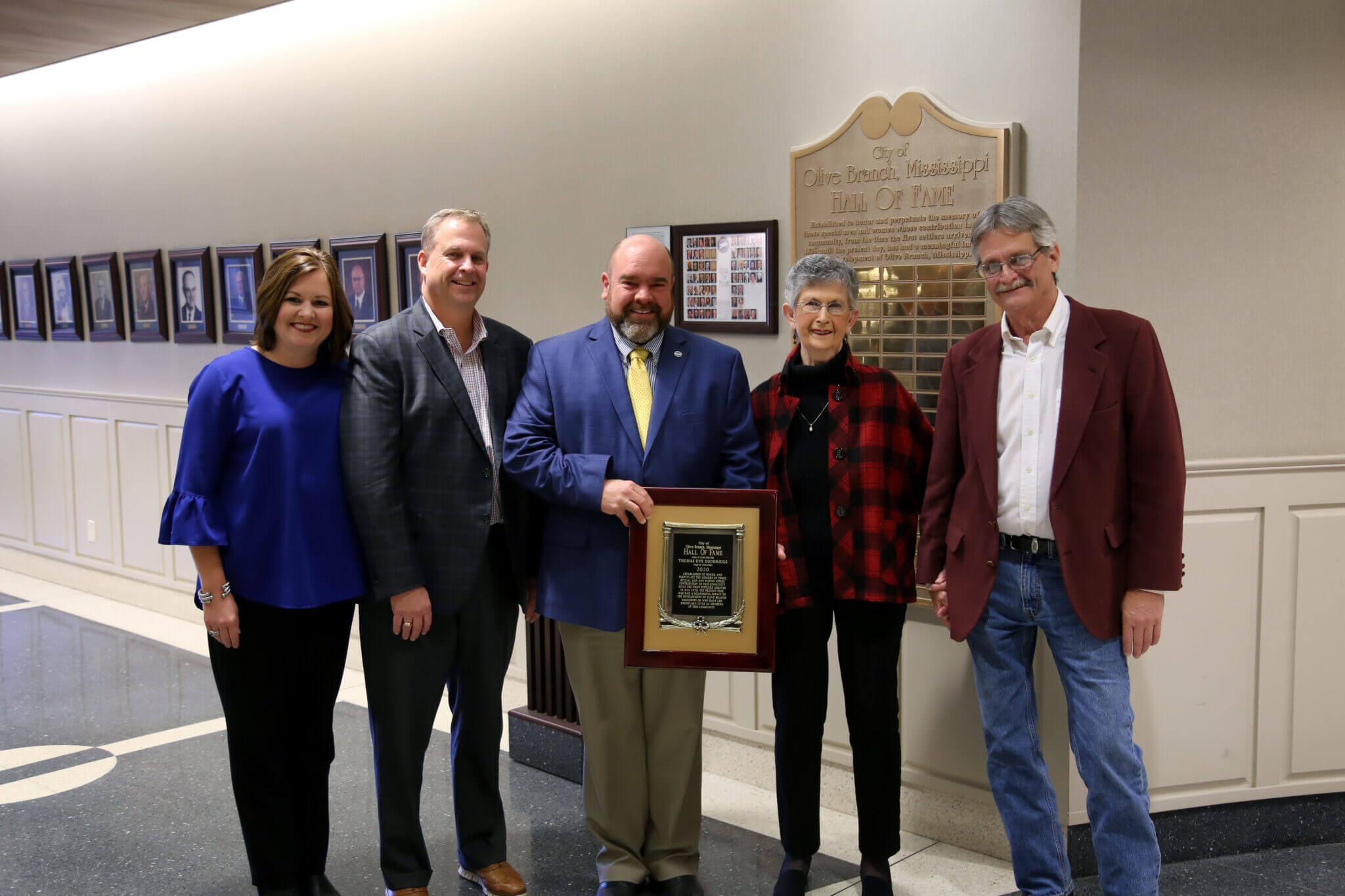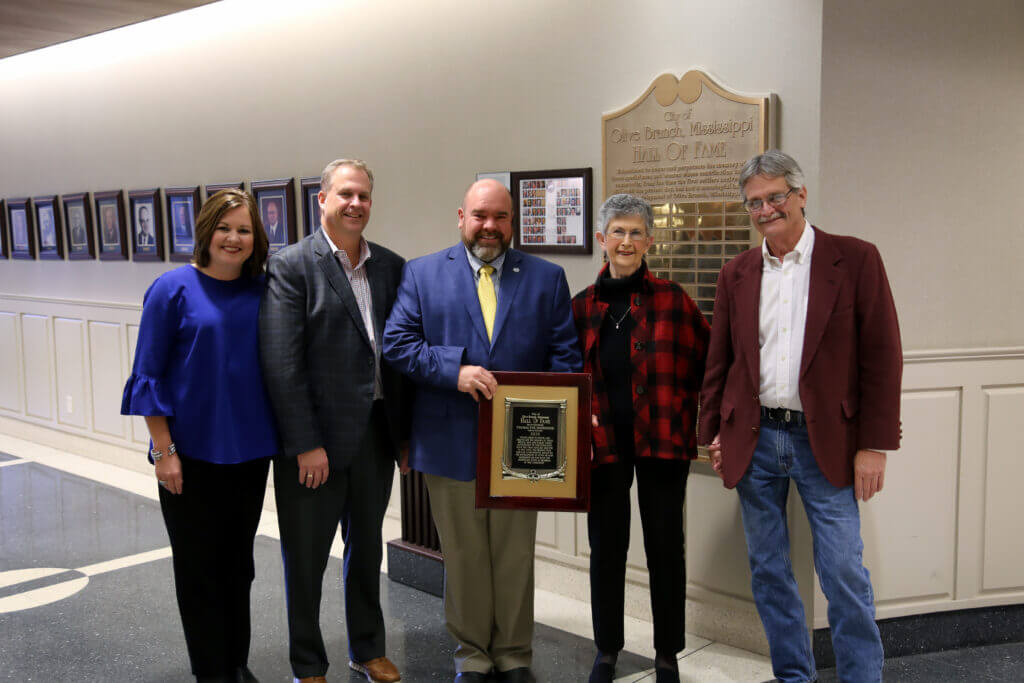 Doddridge, who passed away in February of last year, was honored posthumously. The Olive Branch native, who was born in 1929, was involved in several high school activities, including football and baseball, band and the school newspaper and was Class President.
From high school, Doddridge served in the Air Force and in 1951 married his wife Melba.
In his career, Doddridge worked with Southern Bell Telephone Company, Bank of Olive Branch, and Power and Telephone Supply. He was on the Board of Directors for Wesley Meadows, was Lions Club President, and served 16 years as Olive Branch Alderman.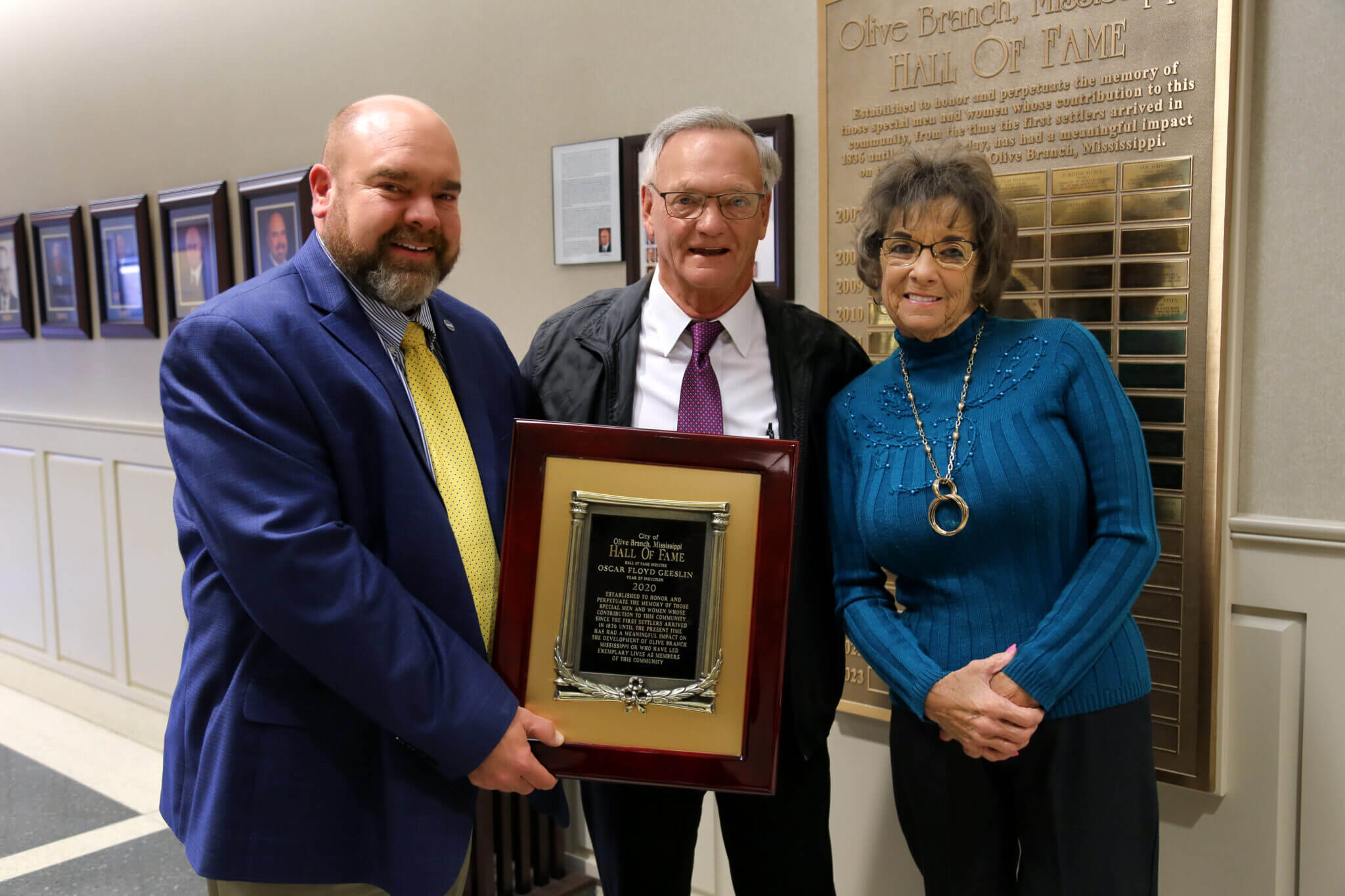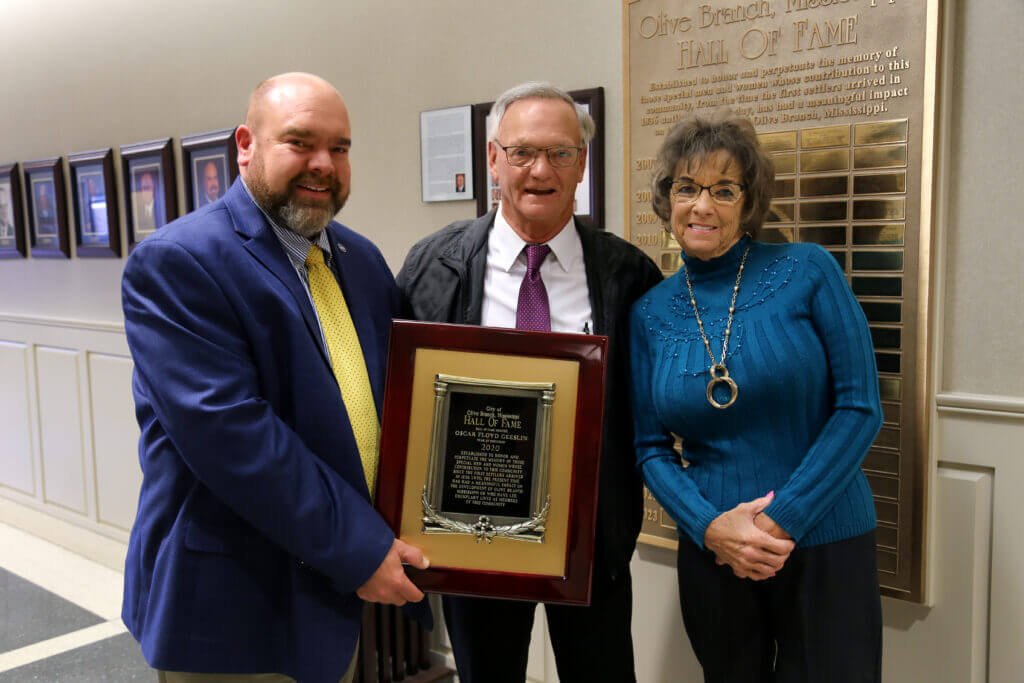 Geeslin, a native of Bett, Mississippi, attended Independence High School, where he was active in baseball, football, and track. He eventually moved into working with Baldwins Drywall, and United Drywall of Memphis. He moved with his wife Inez to Olive Branch in 1967.
His company was moved to Olive Branch in 1974, and became one of the largest residential drywall firms in the Mid-South.
Geeslin has also been pastor at Meadowbrook Baptist Church since 1984 and holds a Honorary Doctor of Divinity degree from the American Bible Institute. He was named the Bi-Vocational Pastor of the Year in 2012. Between 2018-2020, Geeslin was a board member on the Native American Missions Support Team.
Plaques detailing each member of the Olive Branch Hall of Fame are displayed in the Olive Branch City Hall building.