Hernando Alderman Bryant passes away
A special meeting of the Hernando Board of Aldermen is planned for later in the week to determine how it will fill the seat of the late Elhanan R. "Sonny" Bryant, who passed away Saturday, Nov. 28 at the age of 79. A special election date will likely be set at that meeting.
Bryant was a five-term alderman for Ward One and a life-long resident of the city. 
"He was very personable and a very good friend," said Mayor Tom Ferguson. "He loved his community and he will be missed."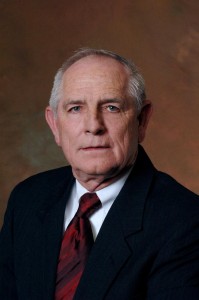 According to his obituary, Bryant graduated from Hernando High School and Northwest Junior College who served in the Vietnam War with the U.S. Air Force.
Bryant worked with the DeSoto County Sheriff's Department, U.S. Postal Service and with Bryant Tire and Service Center in Hernando.
One of Bryant's strong interests was in the Hernando Animal Shelter and his family requests In lieu of flowers that memorial contributions be sent to the Hernando Animal Shelter Building Fund, in care of City Clerk Katie Harbin at Hernando City Hall.
A drive-through visitation is planned for this (Tuesday) afternoon, Dec. 1, from 1-3 p.m. at Bryant's home, 1909 West Oak Grove Road in Hernando. The family will have a private graveside service following visitation.
Hernando Funeral Home is in charge of the arrangements for Elhanan R. "Sonny" Bryant.