Future plans for historic cabin
Photo: The historic Crumpler-Ferguson log cabin, on Commerce Street next to the DeSoto County Museum in Hernando. (Bob Bakken/DeSoto County News)
It sits along Commerce Street in Hernando and at first blush may look a little bit out of place. 
On the busy street just a few blocks from downtown Hernando and the Courthouse Square stands a log cabin. It is not a log cabin that time has forgotten, however, but rather a centuries-old reminder of important times and history in DeSoto County.  Officials from the DeSoto County Museum want to wake it up, so it can share the stories of what it has seen and been a part of for more than 150 years.
The structure stands adjacent to the museum and is called the Crumpler-Ferguson log cabin. It is in the middle of a process that will move the sleepy log home into a more active site, said museum curator Robert Long.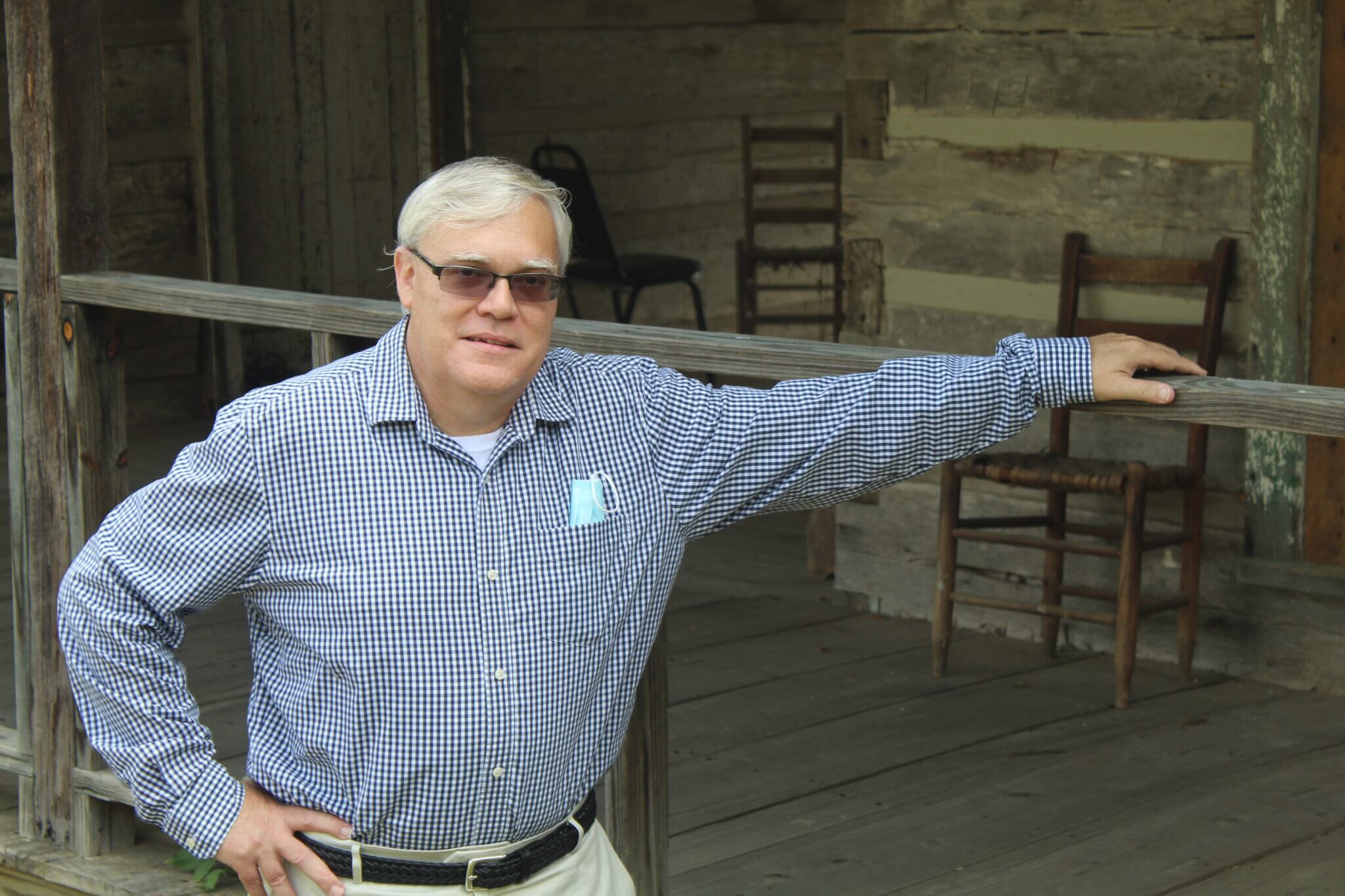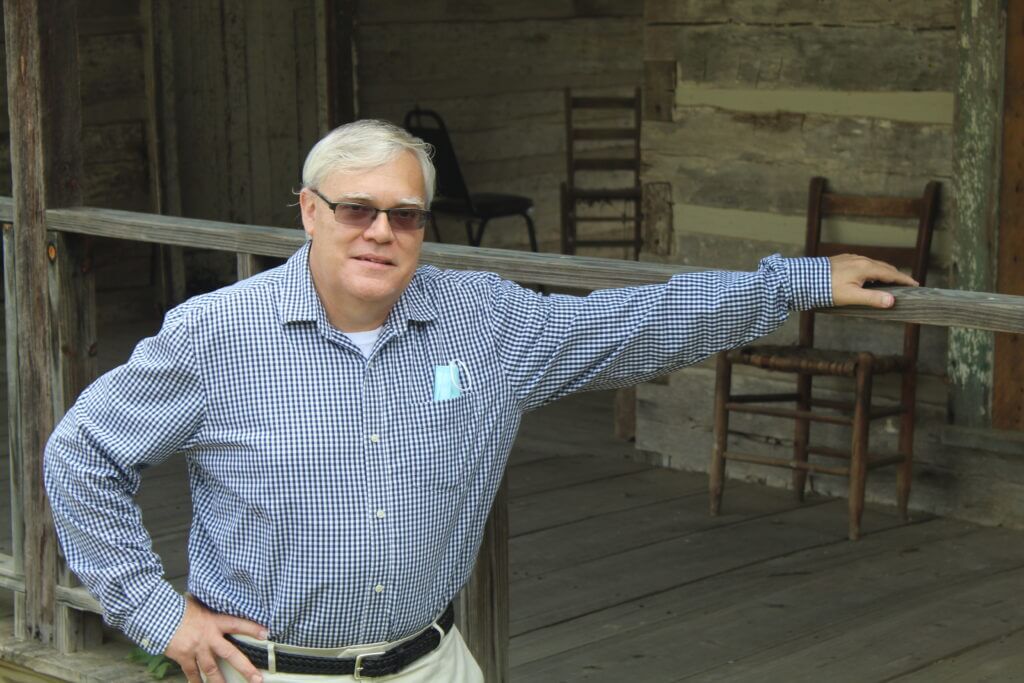 "We had a very nice bequest from Bessie Chisum and what we hope to do is turn this into a working home and farm," Long said. "We'll have an herb garden out here, show people how they'd use lye soap to wash clothes and we hope to recreate the fireplace."
The Crumpler-Ferguson cabin has gone through about $11,000 in renovations, Long said. It is a log cabin, which means it was primarily a residence, but Long pointed out the building has served other purposes since it was first built in the mid 1800's.
"It served, alternately, as a field hospital during the American Civil War, a way station for weary travelers along the Historic Hernando Plank Road to Memphis, a restaurant and a family home," Long said. "It housed 11 family members at one time, they slept in two rooms. This would be a middle-class home we are looking at here with a lot more room than you would realize."
But Long also said the cabin also served an important service to the South in the War Between The States.
"At one time, the loft housed 70 Confederate guerilla soldiers under Nathan Bedford Forrest," explained Long. "Forrest stationed guerillas all along the Hernando Plank Road and routinely, because of this cabin and others, the guerilla soldiers would repel Grant and his soldiers time and time again, forcing Grant ultimately to go across the river to Louisiana and shelled the city of Vicksburg, setting up the very famous siege."
But in recent years, little has been done to the cabin until the museum's director decided to start renovations. The work has included mud-chinking done by experts in the specialty. It is also planned to add new vintage glass window panes, plus removal of rotting boards and installation of air conditioning is one room, so that classroom space can be provided for youngsters to come to the cabin to learn butter churning and cheese making, lye soap making, quilting, chair caning and weaving.