Field Day showcases amateur radio use
This past weekend, if you visited the Olive Branch City Park, you might have seen a trailer set up in the parking lot and the shelter occupied and looking like a radio base station with towers set up all around.
That's because it was a radio base station and was populated with amateur radio operators, also known as ham radio operators, from DeSoto County involved in an annual event called Field Day.
The participants are members of the Olive Branch Amateur Radio Club and the Chickasaw Amateur Radio Association, two active groups practicing and promoting their interest. The Chickasaw association has been in existence since the mid-seventies and the Olive Branch group has been together for more than 20 years.
In Mississippi, they are among as many as 33 affiliated clubs located throughout the state.
Field Day has a two-fold purpose. It's a contest, where for 24 hours, radio operators, also called hams, try to make as many confirmed contacts with other hams that they can.
But Field Day also has an important purpose for if a catastrophe might happen. Emergency Services officials can rely on amateur radio operators to pass on important information. If power lines are down and electricity is not available, hams will offer to pass on those needed details. They will even offer to let residents in an affected area relay their whereabouts and condition to family members in distant locations, to let them know they are OK.
During the 24 hours of Field Day, ham radio operators will set up as if they were in an emergency, replete with generators, towers, broadcast units, and working on headsets to reach out to others elsewhere in the country, and even the world.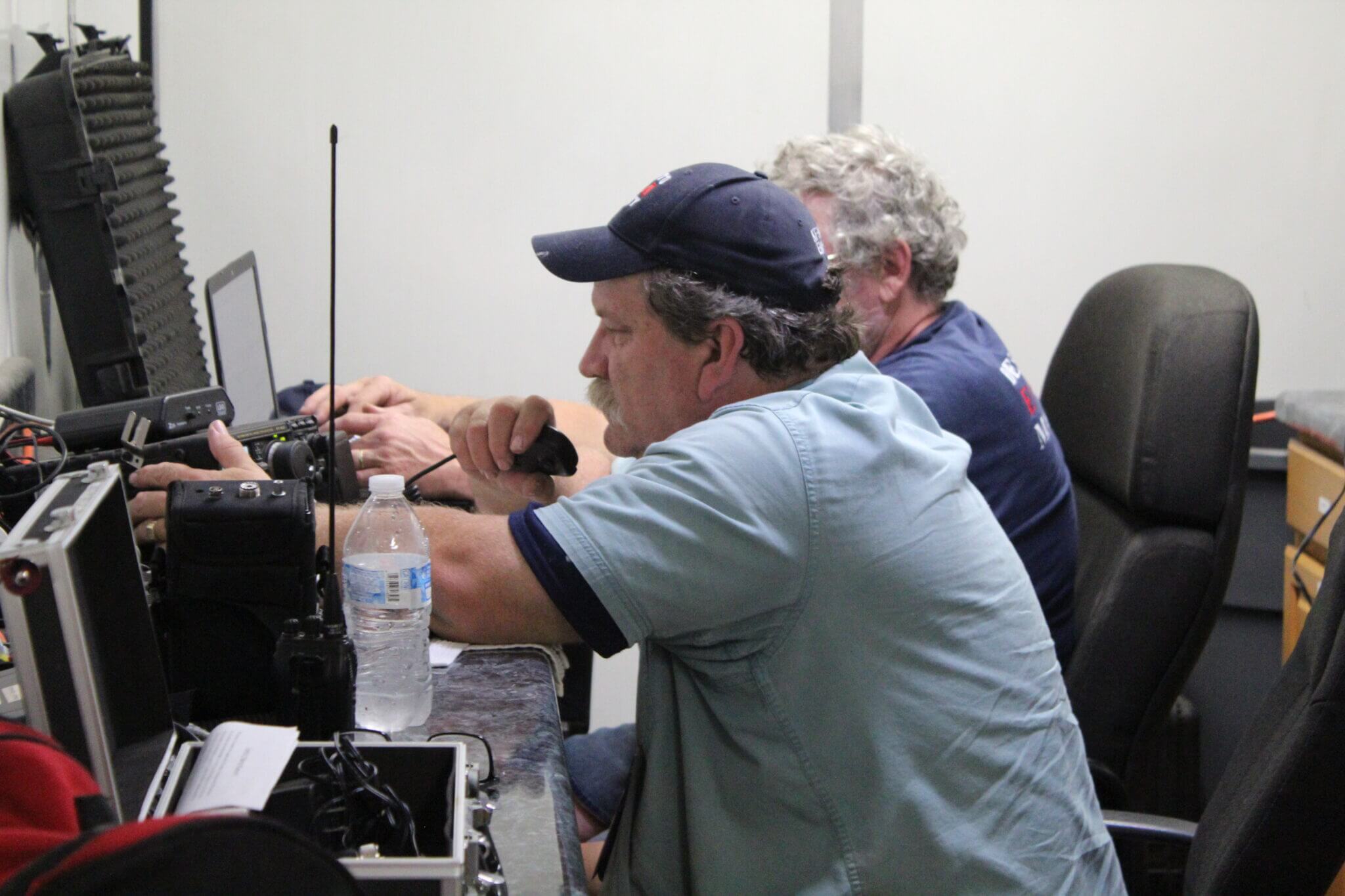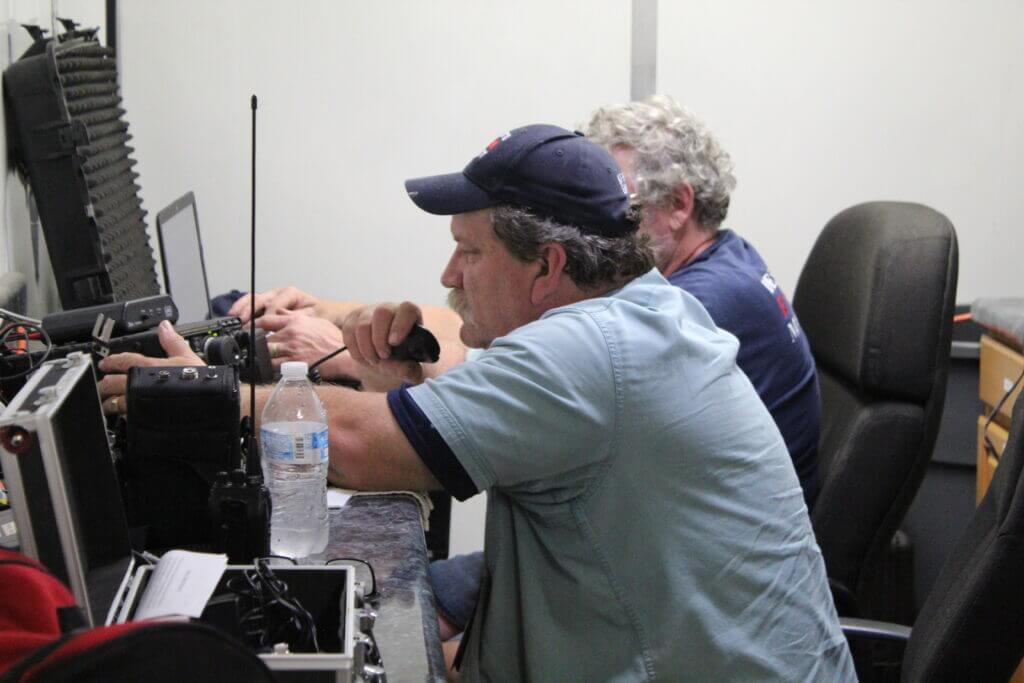 The two DeSoto County radio groups are associated with the American Radio Relay League, or ARRL, which provides means of promoting and oversight of proper usage of ham radio.
Scott Larsen (W5VMS) of Vicksburg, who is the Affiliated Club Coordinator for the Mississippi Section of the ARRL, was on hand for this year's Field Day in Olive Branch.
Larsen said there remains a certain fascination among hams about being on the air with their own, sometimes homemade, equipment.
"If you have the wherewithal, you can build your own rig," Larsen explained. "You can build your own station, you can buy your own station. There's always the excitement of making contact with somebody who lives states or countries across the world. I don't think that's ever going to go away."
Amateur radio has been around for more than a century and hams come from all walks of life. They also have a wide variety of interests, Larsen said.
"There are clubs that focus on emergency communications," he noted. "There are clubs that focus on contests. I've found whatever area you want to go down, you can follow that, and that's generally always someone there to help you."
Those who took part in Field Day, from Saturday afternoon to Sunday at 1 p.m., can range from pilots to Information Technology (IT) experts to even preachers.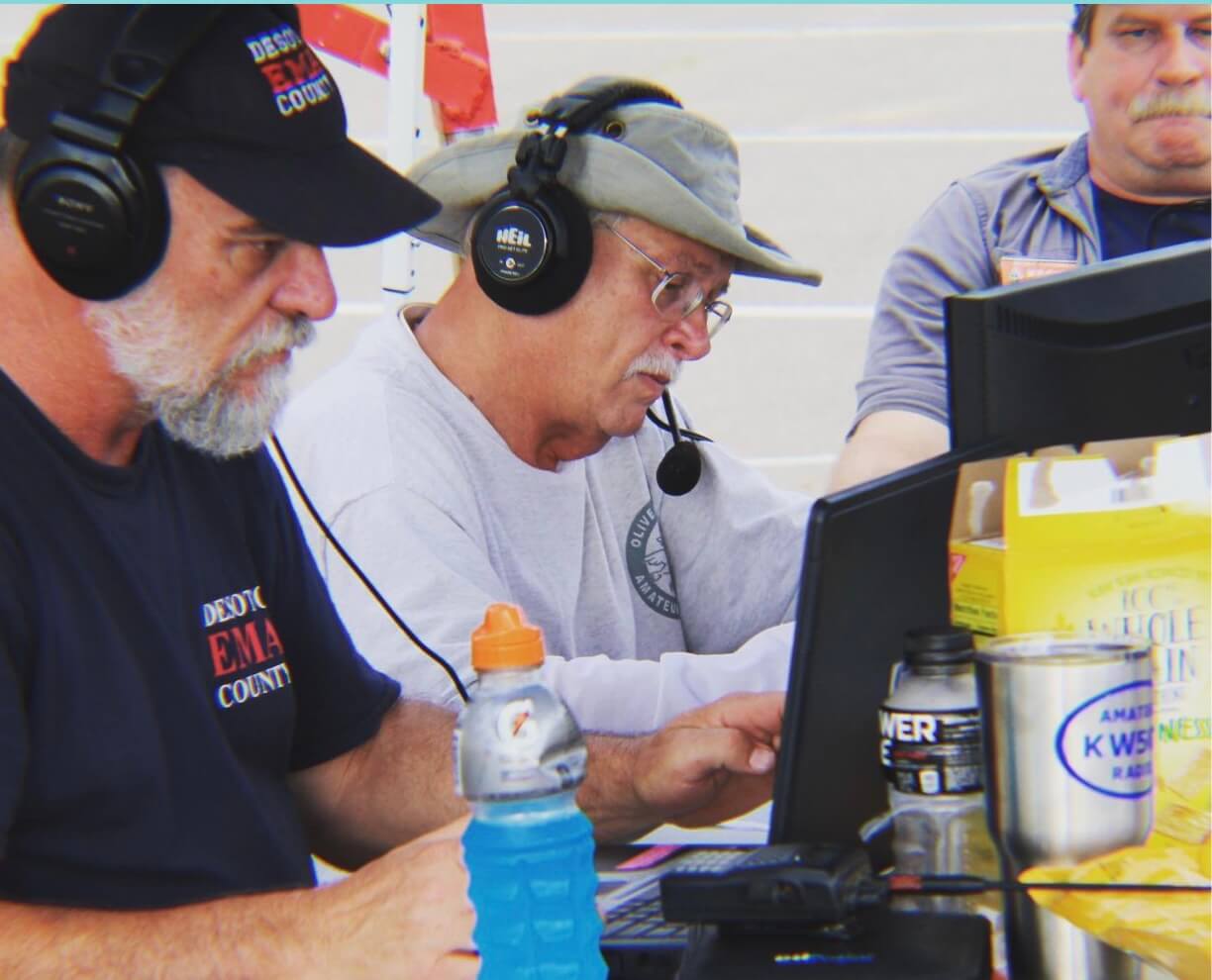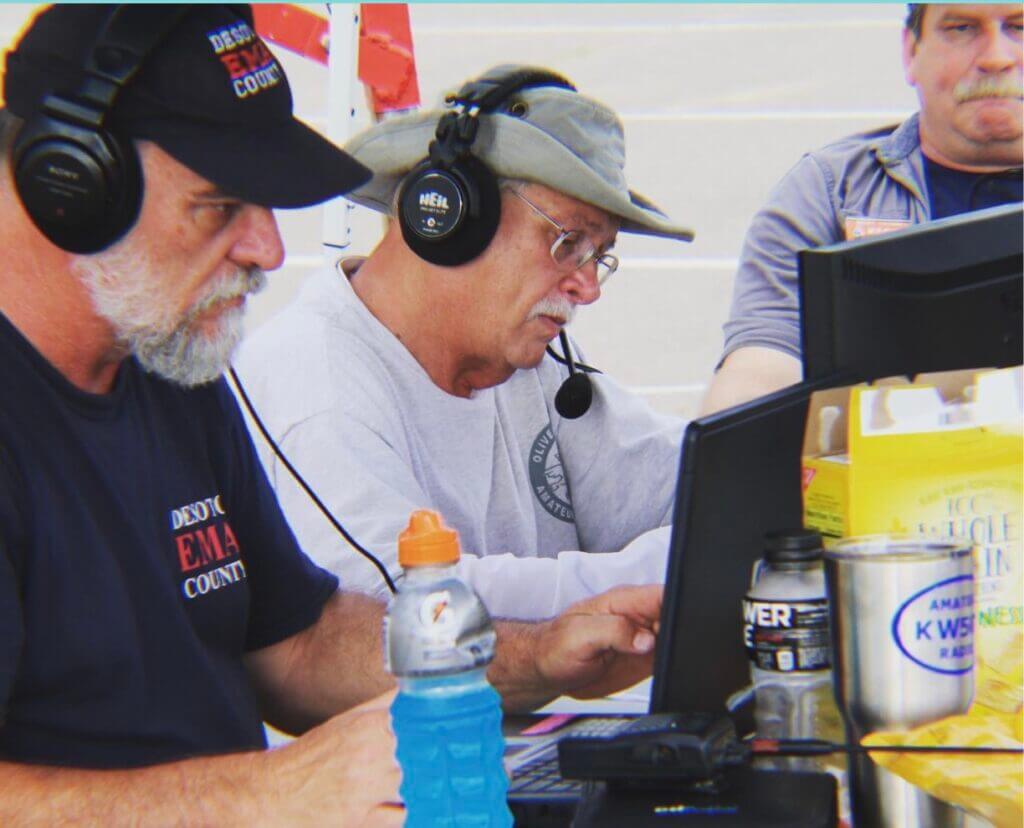 Field Day has gone on in DeSoto County now for several years and among the mainstays is Glen Popeil (KW5GP) of Southaven, who strives to make as many as 1,000 contacts during his time on the air. Popeil has authored several books on the subject of amateur radio.
"My goal is to make as many contacts as I can," Popeil said. "It's the general rush of talking to as many as you can. I've talked to people in Norway, Sweden. We typically get all 50 states during this event. Russia is probably the furthest I've talked to."
Popeil added English is the preferred language of communication for ham operators, no matter where they are located.
The weekend activity also involved the local DeSoto Composite Squadron Civil Air Patrol and volunteers with the DeSoto County Emergency Management Agency.
There are as many as 750,000 ham operators in the United States now, with the only requirement being that operators get licensed with the Federal Communications Commission, or FCC. There are three levels for amateur radio licensing to range from the beginner to the advanced with each level providing more ability to operate.