Dying courthouse trees to be removed
The DeSoto County Courthouse lawn is known for its beautiful landscaping and majestic large trees. Unfortunately, county officials say two dying trees will need to be removed.
The trees around the County Courthouse are inspected regularly. A recent inspection by an arborist determined one tree in front of the Courthouse and one behind the Courthouse could pose a danger to people and property and need to come down.
"Our beautiful trees enhance our historic Courthouse lawn," said Supervisor Lee Caldwell. "We are heartbroken over the loss of these trees, but we will ensure that other trees will be planted in their place."
Horticulturist Dr. Joy Anderson with the Mississippi State University Extension Office pointed out signs the trees were dying or dead.  Large dead branches in the tree's crown are an indication the tree in front of the courthouse is dying.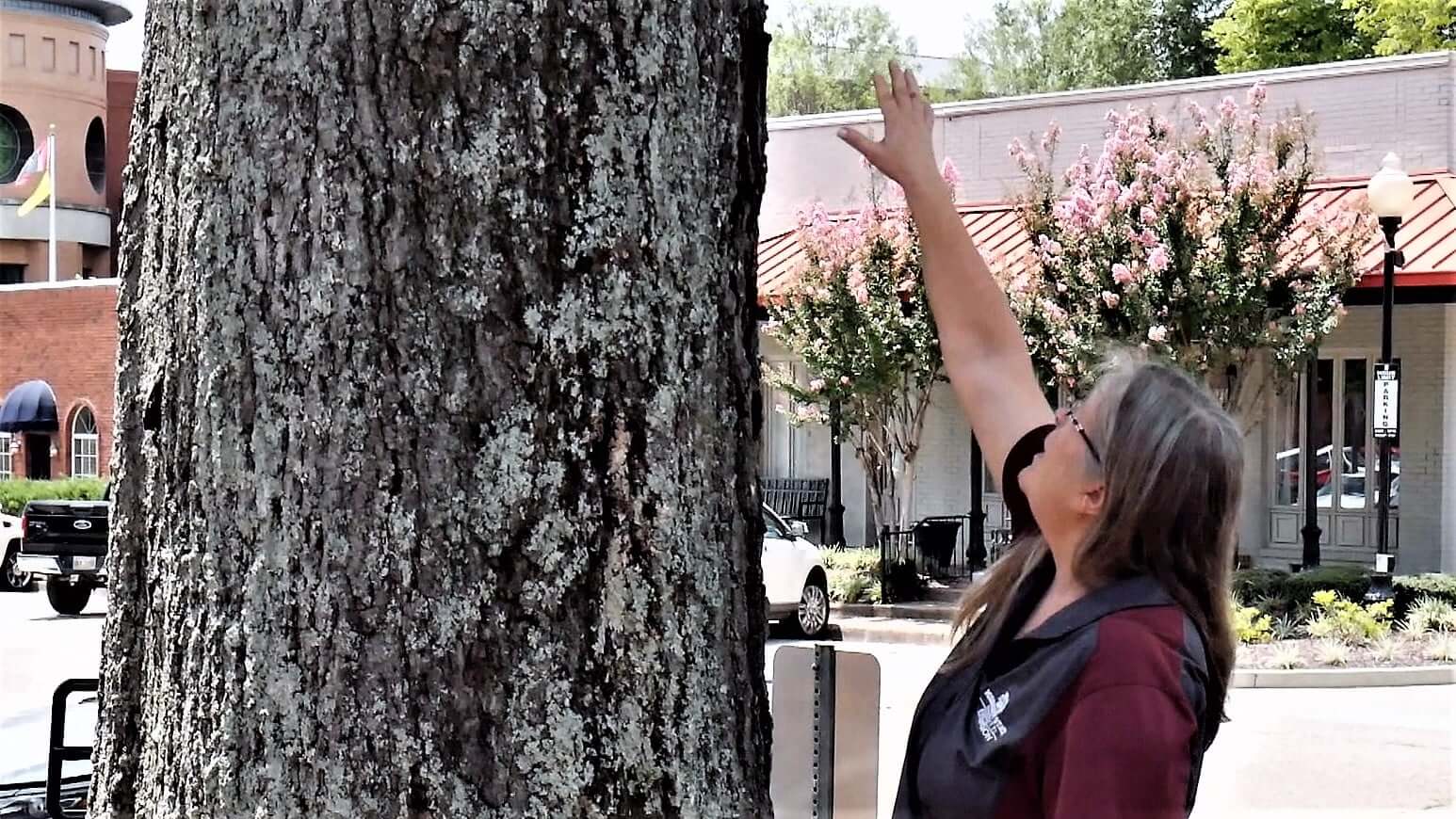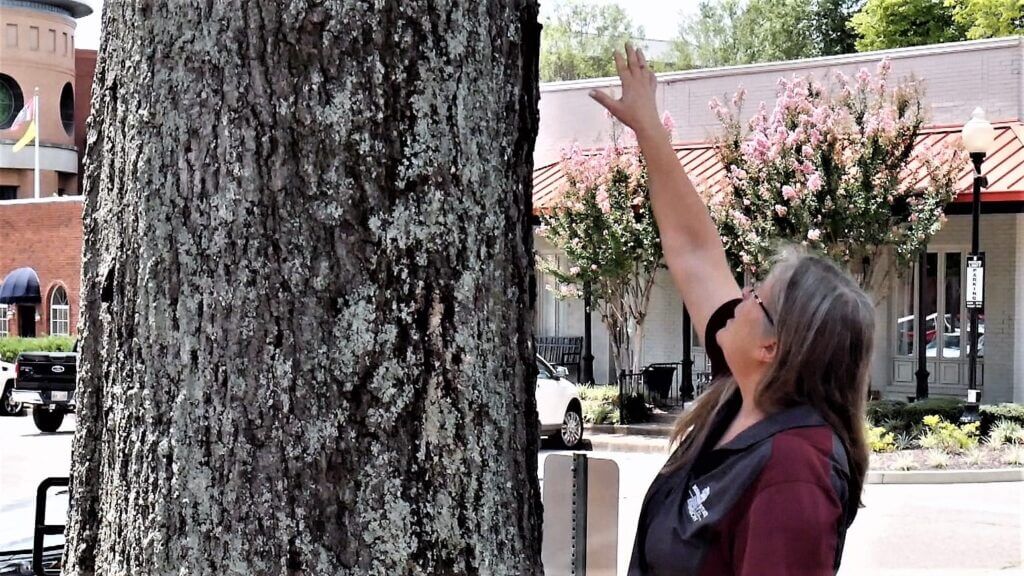 "Often a tree doesn't look dangerous until after a storm or heavy winds send limbs to the ground," said Anderson.
A large limb recently fell and broke the marble bench next to the Fallen Officers Memorial. Cracks, splits, large wounds, and small holes in the ground all indicate internal decay.
"Some trees can handle internal decay and remain standing for a while, but it's just a matter of time before they eventually do fall," said Anderson.
Mold, fungus, and mushrooms on the bark of a tree are also indications there is rot within the tree. That's what is happening to the tree behind the courthouse.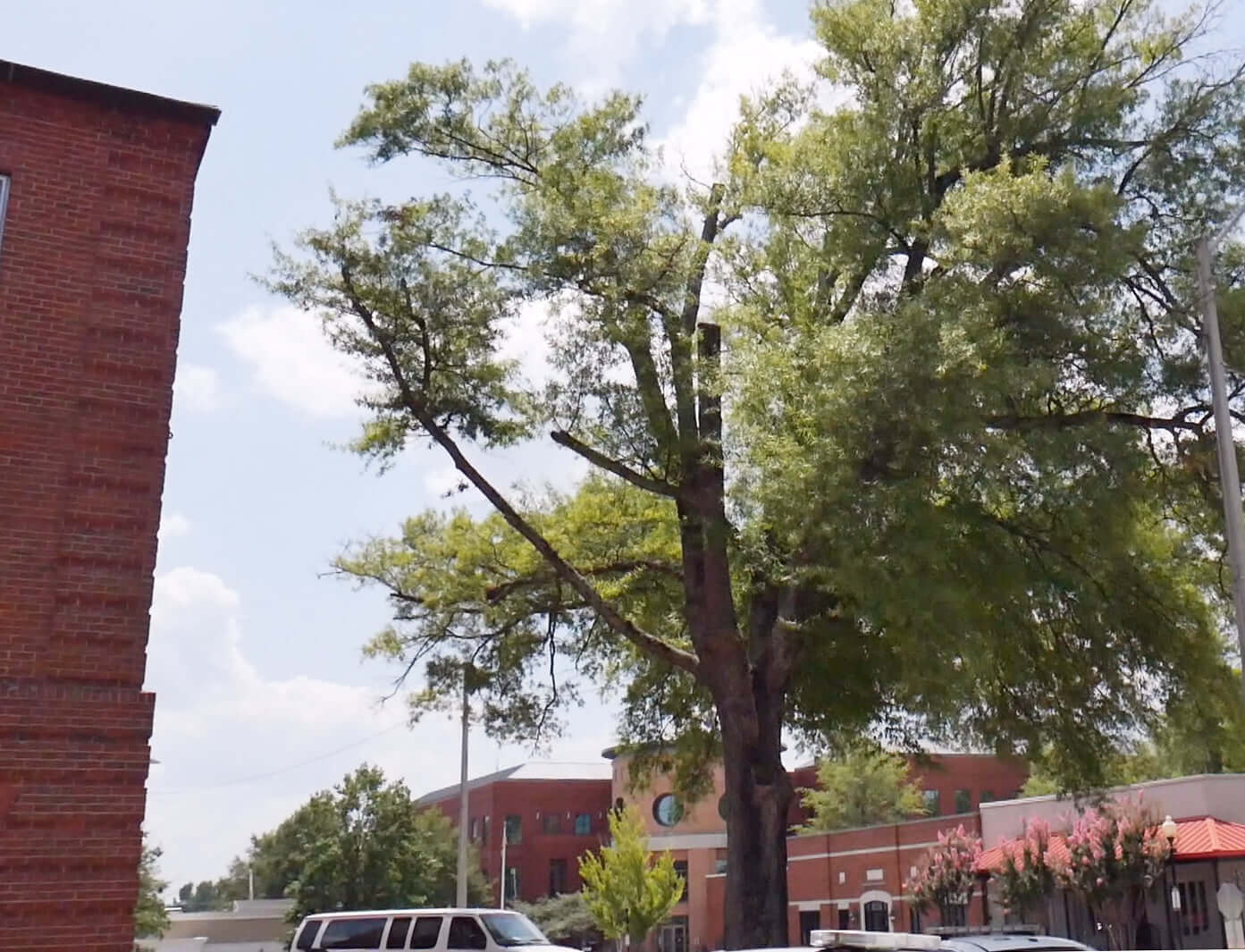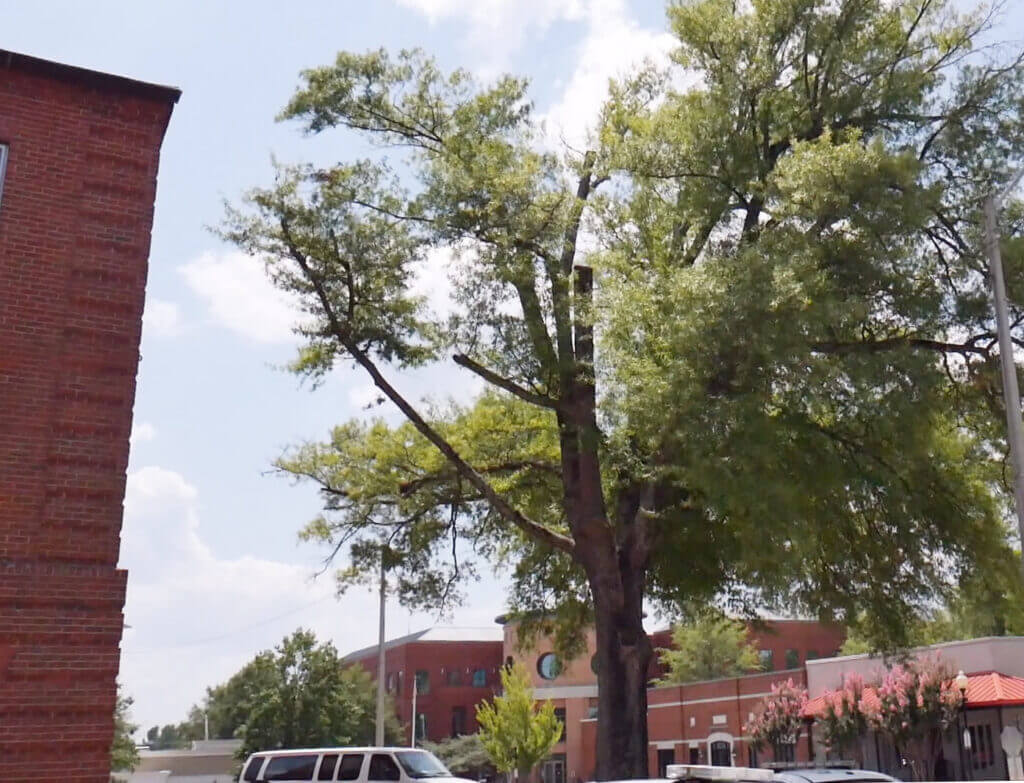 DeSoto County is contracting with a tree removal company to safely remove the dying trees and two new trees will be planted to replace the ones removed.
"Former Supervisor Harvey Lee made the statement 'The Courthouse should be the crown jewel of DeSoto County,' and that statement has stuck with me all these years," said Board President Mark Gardner. "Removing a couple of dead trees from the courthouse lawn and planting new ones will help maintain that image. We are also planning several renovations to the Courthouse itself that should make DeSoto Countians proud."
DeSoto County News Service