DFT celebrates 20th anniversary
Photo: A group photo was taken for the 20th anniversary celebration of DeSoto Family Theatre during an open house on Thursday, July 15. (Bob Bakken/DeSoto County News)
Over the past two decades, the local stage theater scene in DeSoto County has featured the DeSoto Family Theatre, or DFT. That's where theater talent, from on stage to behind the scenes and backstage, have followed their artistic passions to the Landers Center Theater stage.
Thursday, an open house was held to celebrate DFT's 20th anniversary at the theater's rehearsal location and business office at Tanger Outlets in Southaven.
During the theater's past 20 years, DFT has "provided entertainment appropriate for the entire family," according to its mission statement. The productions are inclusive, uplifting and wholesome while offering opportunities for participation and education in the art of theatre.
Living up to its name, DFT remains all about family and Executive Producer Donna Wieronski said her family is a case in point.
"I saw my daughter grow up here through DFT and now my granddaughter is here in the house today," Wieronski said. "The kids singing here have grown up with us and we feel honored that we have had the opportunity to, in some way, touch their life and enrich it by providing the education and the opportunity to perform."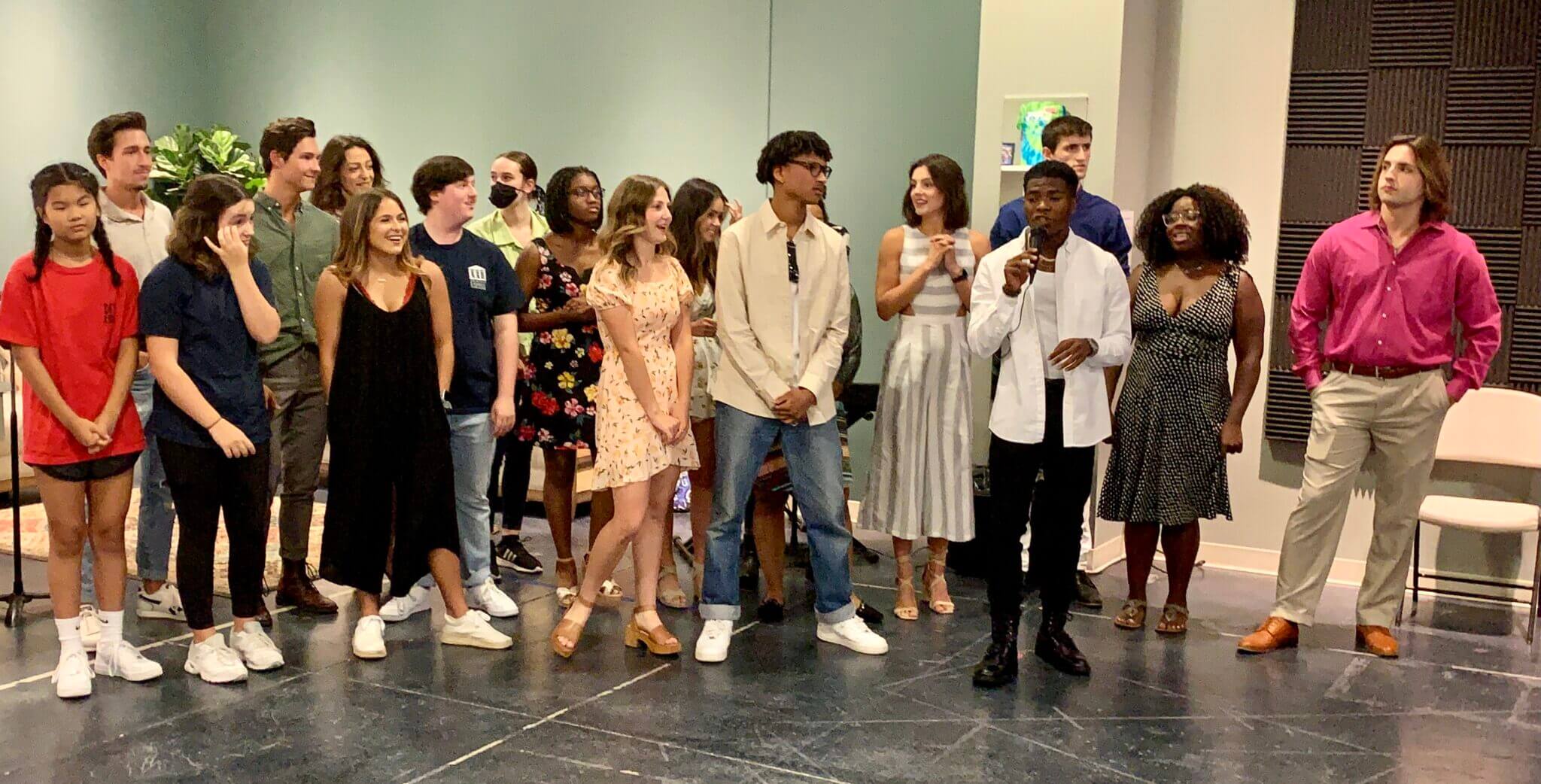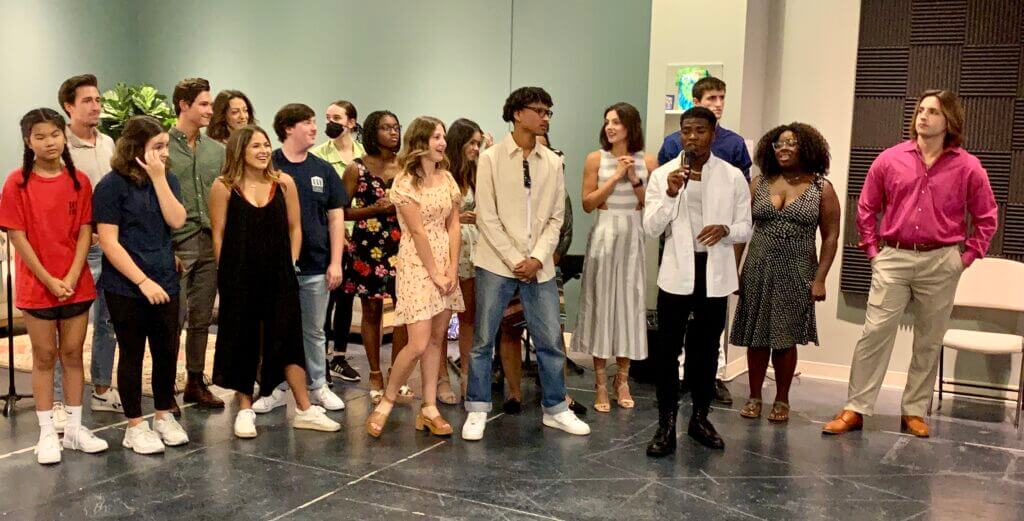 Part of Thursday's anniversary open house involved cast members from the upcoming production of "Bye, Bye, Birdie" performing numbers from that presentation.
When it started, DeSoto Family Theatre was called DeSoto Youth Theatre because it was meant to offer opportunities to pursue theatre arts at the local level.
The name change reflected that productions continue to be designed to be appropriate for the entire family.
DeSoto Family Theatre continues to provide theatre arts opportunities to youngsters in and around DeSoto County.
"It starts with our kids getting a safe place to grow and learn from one another and with one another as they grow," Wieronski said. "It gives our community a place to come and just unplug, if only for a couple of hours, and allow us to transport them to a place that they can relax, enjoy, laugh, cry and sing along. For us, it adds a great value to our community."
Theater also provides an attraction for businesses considering a move to a community, as prospective executives look at the recreational, arts and theater offerings available for their employees and families.
Youth are cast in the DFT productions that can also include parents and grandparents, who can be actors, stage crew people, or involved in other facets of a production.
"We try to do six productions a year," Wieronski explained. "There are four main-stage shows that are cast with adults and youth, and then we do two a year that are exclusively children, again giving them that training ground and opportunity to get on the big stage and perform."
Summer Theatre Camps are also offered for youth interested in theater.
Bye Bye Birdie is the next production for DeSoto Family Theatre and it is scheduled to begin on July 23 and run through Aug. 1 at the Landers Center Theater.
The other planned productions for the season are "The Marvelous Wonderettes" (Sept. 9-12), "Rodgers and Hammerstein's Cinderella" (Dec. 3-12), and "Mary Poppins" (April 1-10).
In addition, DFT Kids will perform "Matilda the Musical Jr." (Oct. 21-24) and "Grease: School Version" (Feb. 17-20).
For more information visit the DeSoto Family Theatre website.