DeSoto County Fallen Heroes Memorial Service held
DeSoto County paused Friday morning to remember law enforcement officers who have given the ultimate sacrifice to protect its citizenry.
In front of the Fallen Heroes Memorial at the DeSoto County Courthouse in Hernando, a memorial service was held, replete with a release of doves, ringing of a bell, speeches and culminating with a 21-gun salute and the playing of Taps.
Speakers included Retired Lt. Col. Thomas Tuggle II of the Mississippi Highway Patrol and Mississippi Supreme Court Justice Robert Chamberlin.
The memorial on the Courthouse grounds was placed after funds were raised for it 2002.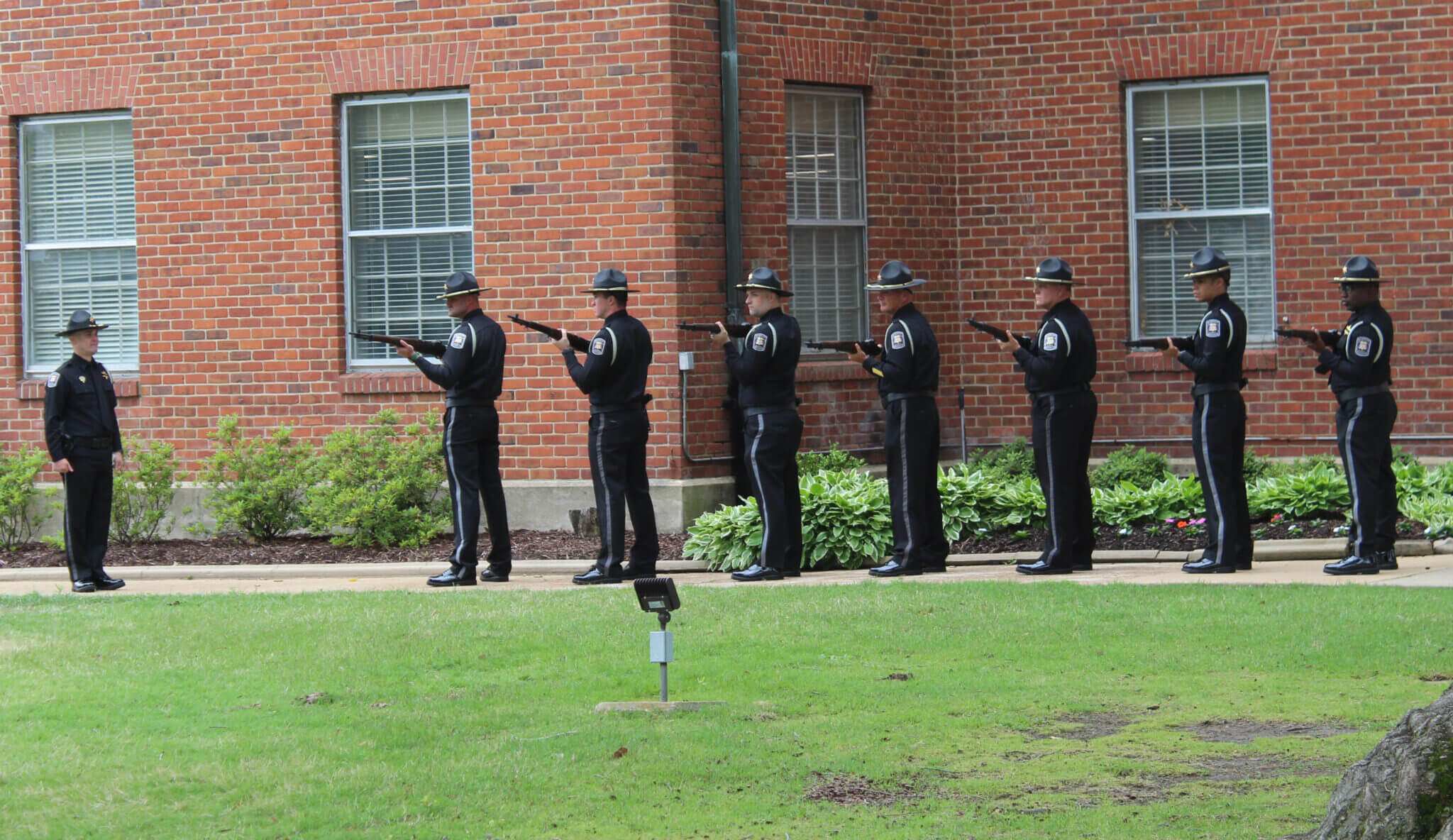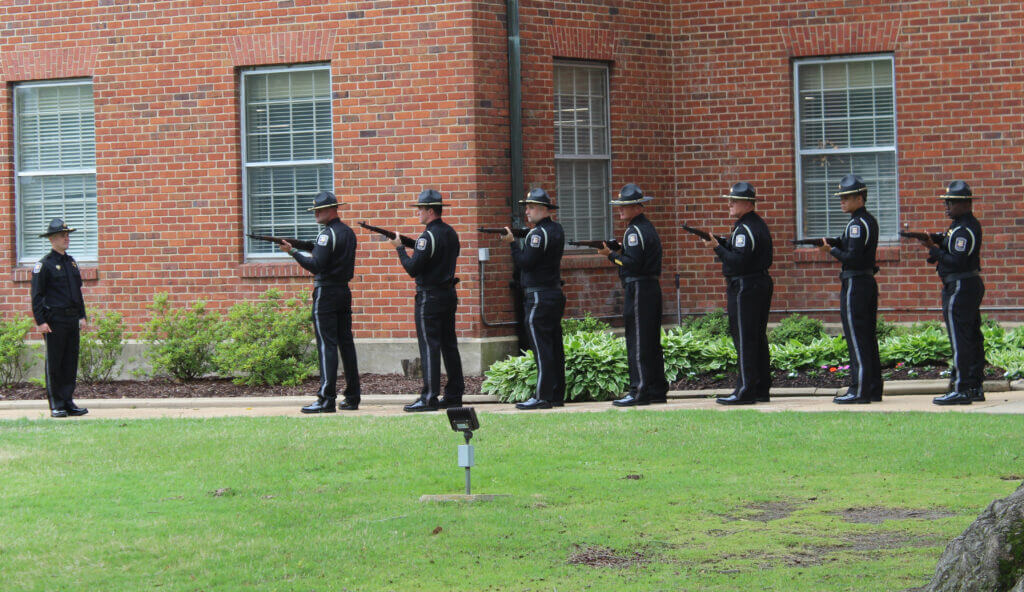 The service also included the announcement of this year's Fallen Hero Scholarships to selected high school seniors who plan to pursue a public service career. Nine scholarships are awarded. Each one is named for one of the "fallen heroes" listed on the memorial at the Courthouse. The scholarships have been awarded each year since 2004.
Guidance from DeSoto County public safety officers and from Northwest Mississippi Community College is used to select the scholarship recipients.
This year's recipients are as follows:
Larry Cox Fallen Hero – Clayton McKee
Robert Dodson Fallen Hero – Colin Rueschoff
William P. Harris Fallen Hero – Elizabeth Green
Roy Welch Key Fallen Hero – Nashanti Proby
James W. Lance Jr. Fallen Hero – Ethan Bender
Paul Andre LeBlanc Jr. Fallen Hero – Matthew Dieckhaus
Gregory Floyd Medlin Fallen Hero – Jordan Love
Larkin V. Pettit Fallen Hero – Timothy Floyd
Bobby L. Wells Fallen Hero – Hannah Metzger
Harris was a DeSoto County Sheriff who died in 1912, Dodson was a Constable who died in 1936, Cox was a deputy who died in 1970, Key was a Hernando patrolman who died in 1974, Pettit was a deputy who died in 1981, Lance was a Southaven police officer who died in 1988, Wells was a Highway Patrol Trooper who died in 1995, Medlin was a deputy who died in 2003, and LeBlanc was a county firefighter who died in 2007.
Photo: Mississippi Supreme Court Justice Robert Chamberlin speaking at the Fallen Heroes Memorial Service in Hernando on Friday, May 6. (Bob Bakken/DeSoto County News)