County steps forward to help injured deputy
Photo: DeSoto County Sheriff's Department deputy Austin Eldridge (DCSD photo)
DeSoto County has been generously stepping up to help a Sheriff's Department deputy who earlier this month was severely hurt trying to help a stranded driver needing a flat tire fixed.
Deputy Austin Eldridge was critically hurt Feb. 5 when he was struck by a passing motorist along I-269. Eldrdige was out trying to assist drivers avoid debris on the roadway and was helping a driver replace a flat tire when he was struck.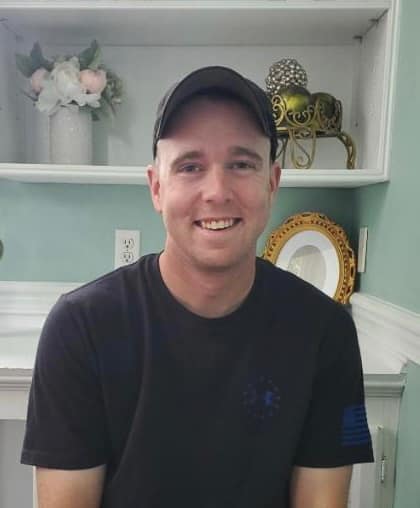 The deputy was airlifted to Regional One Health in Memphis where he's being treated. Katherine Harris of Memphis, age 37, has been charged in connection with the incident.
The outpouring of support for Eldridige and his wife Ashley, an expecting mother of a baby, has been immense and continues from the DeSoto County community.
Businesses and individuals are offering financial help in varying ways to help cover medical and other bills the Eldridge family is facing.
A listing of the efforts is available on the DeSoto County Sheriff's Department Facebook page.  
They include a fundraiser on Monday, Feb. 22, where the two Marco's Pizza locations, near Goodman and Getwell roads in Southaven, and at Goodman and Alexander roads in Olive Branch, are donating 20 percent of all sales that day to the Eldridge family.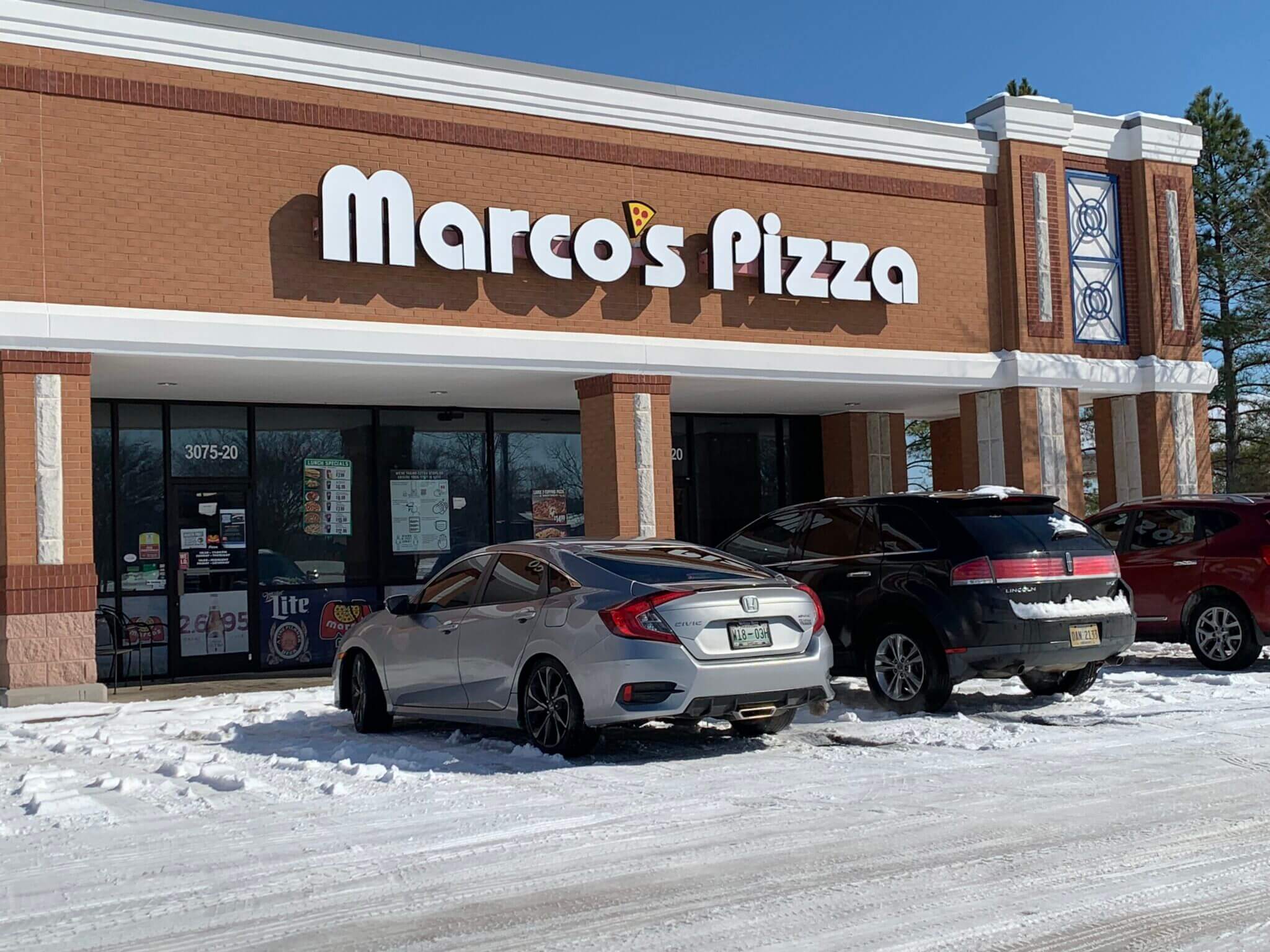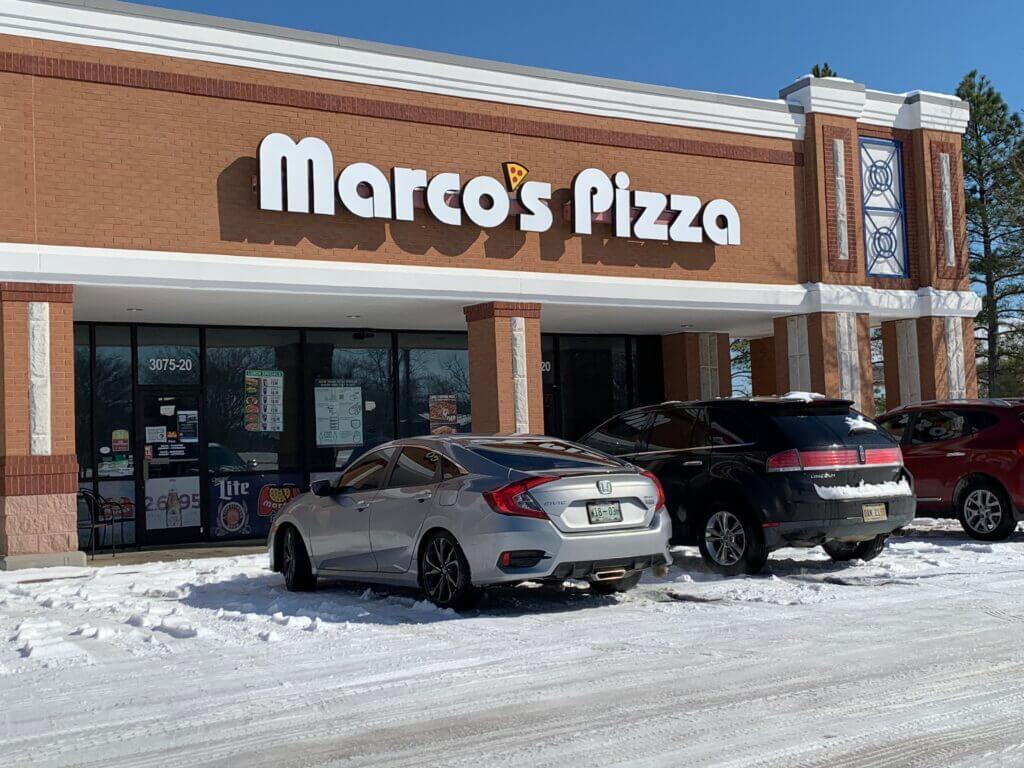 Location owner Lee Smith said he wanted his stores to be involved and get community support for the injured deputy.
"I have one of my employees whose cousin works in the Sheriff's Department," Smith said. "I reached through him to find out what we could do for the family. The more people I could get in on this, the more generous money and support we can get to help this guy. I can't even imagine the road ahead for him."
Smith goes on to say he wanted to get the community involved in what he hopes will be a substantial donation to Eldridge and his family once the ovens shut down and the final order is taken at 11 p.m. Monday night.
"Typically we do these fundraisers for groups like high school cheerleaders, the baseball team, the band, and so on for a group or a school," Smith said. "I thought this fundraiser would be the best way to provide the most support I can to his family."
Smith said he is grateful for the support of his customers to allow him to open two stores with the expectation of more locations in DeSoto County. He's looking forward to having a strong response from those who will patronize his Marco's Pizza location on Monday.
"It hit me because I know he's expecting a child and we just had a child five months ago," said Smith. "I can't imagine the fear and anxiety and all that they're going through. He and his wife are about to bring a baby into this world, and then this happens, just trying to do a job and change a tire along the road."
The accident that injured Eldridge also struck close to home with a former deputy. Michael Layson was a deputy with the Sheriff's Department for four years before he and his wife opened The Wooden Door Home Interiors, 7105 Highway 305 North in Olive Branch.
When he learned about Eldridge's injuries, Layson knew the deputy was lucky to be alive and had a long road to recovery ahead.
"Even though I'm not in law enforcement actively at the moment, I still have a huge heart for the guys and girls who are," Layson said. "I still love them and still look at them as family."
Layson said The Wooden Door is now in the middle of a raffle with all proceeds going to Eldridge.
"We are raffling off a sectional, the most popular sectional at our store," said Layson. "We're doing ticket sales at $50 for one ticket or $100 for three. We also are taking regular donations of any amount."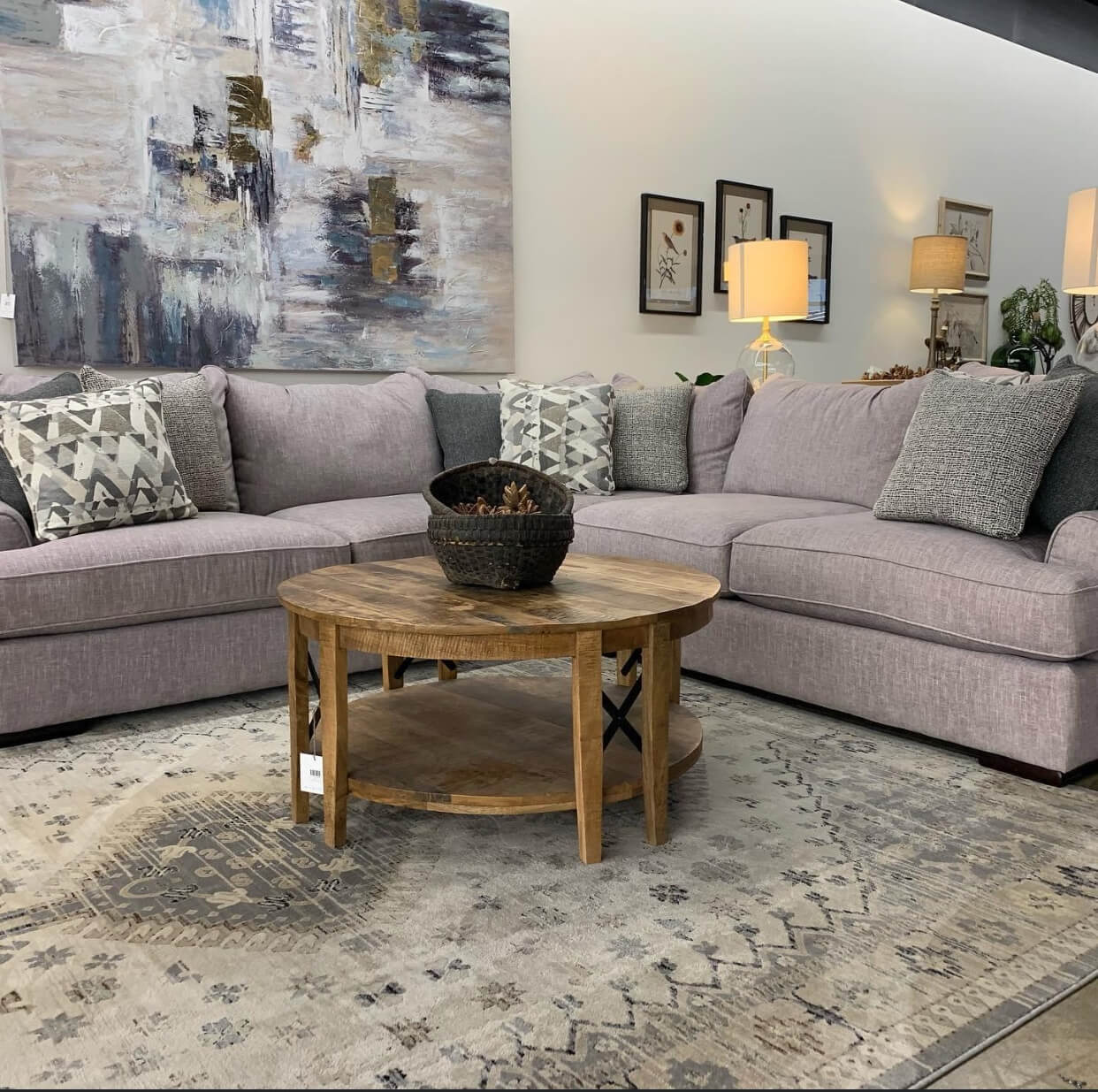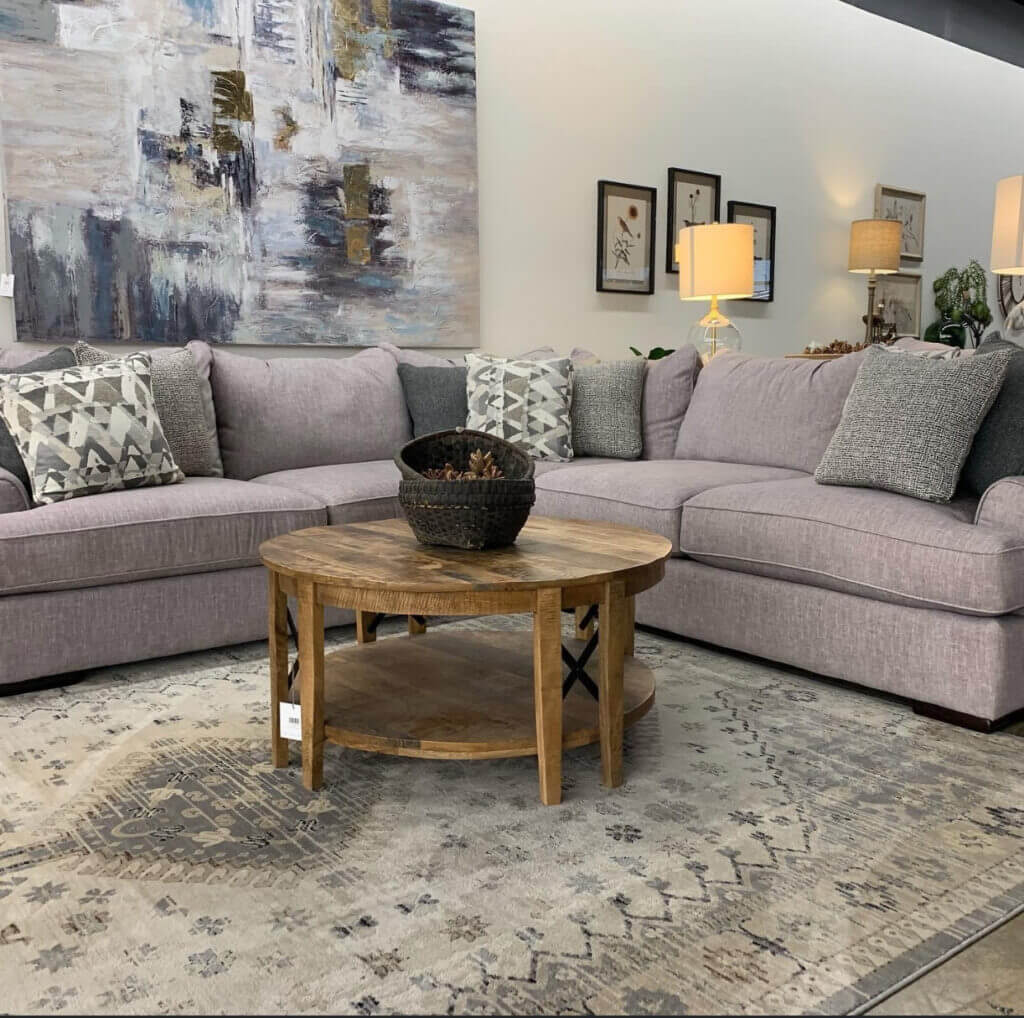 Layson said the sectional, valued at up to $2,300, will be given away on April 3. The store is donating the sectional, so none of the money raised will go to its purchase.
Other current ways of giving back to Eldridge and his family are through a raffle with The Dog School, whose owner is another deputy, a golf scramble planned through the Hernando Golf and Racquet Club, an auction of Area 51's famous Cedar Hill Farm blackberry goat cheese ice cream, and a gift card giveaway through Daxella Salon of Hernando.
A GoFundMe account continues to accept donations as well at: https://www.gofundme.com/f/austin-and-ashley-eldridge?utm_source=customer&utm_medium=sms&utm_campaign=p_cf+share-flow-1
As of Friday afternoon, Feb. 19, the account had already raised more than $54,000 toward the family.
The outpouring of support offers another indication of DeSoto County's generosity, or as Lee Smith said, "When I saw this, it touched the bottom of my heart to see this guy's situation happen and I just figured, I gotta try to find something I could do to help."