Caldwell tells untold stories in new book
Photo: The cover of Northern Transportation Commissioner John Caldwell's new book, "Semper Odyssey – Conflicts of a Marine Reservist" (Courtesy photo)
DeSoto Countian John Caldwell has been many things in his career. Caldwell has been a U.S. Marine Corps Colonel, a veteran of Desert Storm and Iraqi Freedom, Bronze Star recipient, small business owner, DeSoto County Supervisor, school district transportation director, and currently the Northern District Commissioner for the Mississippi Transportation Commission.
Now, you can add "author" to his list of accomplishments.
Caldwell, of Nesbit and married to current DeSoto County Supervisor Lee Caldwell, has authored a book titled, "Semper Odyssey – Conflicts of a Marine Reservist." In addition to his work as a Transportation Commissioner, Caldwell has scheduled a number of book signing appearances to promote the book, including a stop on Wednesday, July 22 from 4-6 p.m. at the Magnolia House, a gift and bookstore in Silo Square. The address is 2903 May Blvd. in Southaven.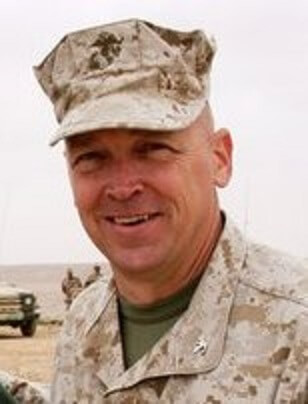 A second-generation Marine, Caldwell said his untold stories are behind him writing "Semper Odyssey – Conflicts of a Marine Reservist."
"Like many combat veterans of World War II, my father didn't speak much of his experiences as a machine-gunner at Iwo Jima, Saipan and other islands in the Pacific. He's gone now and those stories are lost to history," Caldwell said. "That was the original motivation to begin writing. Everyone has stories, and these are mine – for better or worse."
Caldwell spent three decades as part of the Marine Corps Reserves and had a different set of challenges as a reservist. There were the tensions of coming and going, many times without warning, especially during the period of Desert Storm and Iraqi Freedom. Those tensions put extra pressures on family and business. Caldwell notes in the book how faith, family and friends got him through.
That brings Caldwell to explain the basis for the book's title, "Semper Odyssey."
"The title embraces an 'always adventure' perspective while facing the twists and turns of life," Caldwell said. "Stepping in and out of uniform at most inconvenient times creates unique tensions that full-time Marines and civilians may find a little odd. Finding a way to capture that was a challenge."
"Semper Odyssey" touches on how Caldwell earned his Bronze Star and other awards. But it also lets readers into a younger life that saw him jumping off a moving freight train, a meeting with a Western Diamondback Rattlesnake that nearly turned fatal, and other fascinating stories.
Another part of the book will address his move from military to political life and the struggles that provided, which explains the subtitle, "Conflicts of a Marine Reservist."
"Direct involvement in partisan politics is something that is mostly foreign to active-duty servicemen and women. In fact, it is illegal," explained Caldwell. "Reservists walk a difficult line to avoid conflicts, but conflicts abound."
"Semper Odyssey – Conflicts of a Marine Reservist" is available through a number of outlets, such as Amazon, Ebay, and through booksellers. More information about the book is found below.