Ministry looks for 'net' success
Photo: Patrick and Hazel Simmons with their plans for a community tennis project and center in Memphis. They talked about the plans during a recent social event at the Southaven Tennis Complex. (Bob Bakken/DeSoto County News)
There is a program in Memphis looking to provide an outreach to underprivileged kids in a unique way. Young Men of Tomorrow, or Y-MOT, as it is called, has a plan to build a community tennis/youth sports project to serve kids in one of the poorest areas of the city.
The 38109 ZIP Code of about 45,000 people ranks in the top 15 for poverty, according to the 2020 Poverty Fact Sheet from the University of Memphis. About 96 percent of the population is African-American and close to 27 percent of the population is in overall poverty.
"One hundred percent of the kids in the neighborhood qualify for free lunch, so they are living beneath the poverty level," said Patrick Simmons of Y-MOT, who is helping spearhead the project.
Simmons has had a connection in tennis with Southaven Tennis Director Michael Johnson and plays on the courts at the Southaven Tennis Complex. That is one of the reasons why Simmons and wife Hazel met with interested people recently to share the program at the complex in Southaven.  
The plan, according to Simmons, is to build a $1 million center near the corner of Shelby Drive and Horn Lake Road in the 38109 ZIP Code of Memphis. Simmons said the project is a partnership between YMOT and the U.S. Tennis Association.
Simmons calls it an exciting venture and partnership.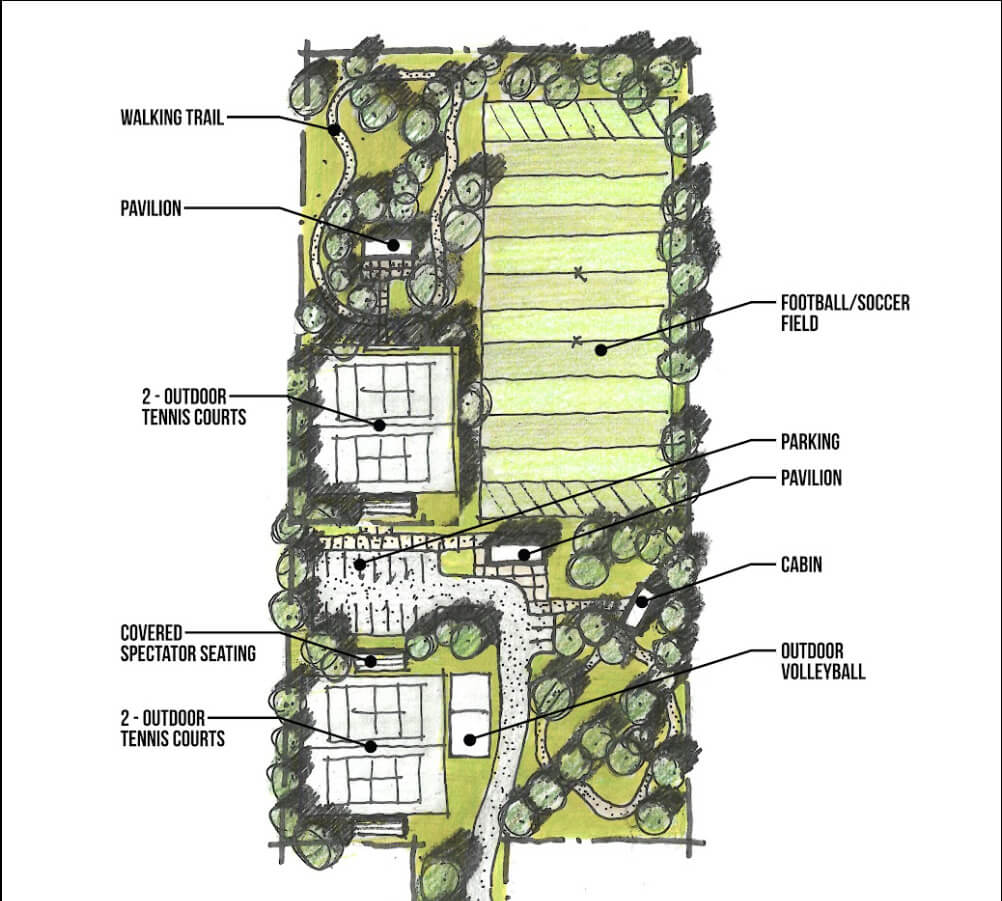 "We purchased property there in the community after we were able to raise the funds for 6.2 acres," said Simmons. "We want to build tennis courts, a walking trail, and have a multi-purpose football field. We also provide mentoring as well for the youth and they can come for after-school activities."
The faith-based 501(c)3 organization has a mission to serve under-resourced, underserved kids who attend underperforming schools. Simmons said Y-MOT comes along and the mission is to empower them physically, spiritually, and mentally, by promoting and developing their overall health and wellness.
"We're fighting and advocating for kids that don't have access to facilities like Snowden or don't have the privilege for a facility like this in their neighborhood," he said.
Simmons explained you may not see an immediate connection with underprivileged kids and tennis. But he added since Y-MOT started in 1996 and became a nonprofit in 2007, it has actually introduced hundreds of kids to the sport.
"Most of the kids in the community don't wake up every day thinking about tennis, they're thinking about basketball or football," Simmons said. "But it's no exaggeration to say that Y-MOT has introduced tennis to about 400 kids in that community."
The USTA partnership includes providing project design, funding opportunities, and future USTA programs and events.
Y-MOT also provides sports camps, running programs, mentoring, and offers summer nutrition programs with a target age of 9-14 years old.
For more information on the program, visit the Y-MOT Inc. website.