Watson fights to protect election integrity
Photo: Hernando Mayor Chip Johnson introduces Secretary of State Michael Watson. (Bob Bakken/DeSoto County News)
Mississippi Secretary of State Michael Watson made a quick stop to Hernando Tuesday afternoon to meet with Republican supporters and he also talked exclusively to DeSoto County News about election issues.
With November's municipal elections recently completed, election integrity has been an issue that has been talked about. Questions continue to be asked even about the 2020 Presidential election where a number of states allowed early voting and mail-in voting ahead of Election Day and if election fraud developed because of that.
An Mississippi Early Voting Initiative group is also becoming more active, as they attempt to get Mississippi lawmakers to allow an early voting period ahead of the actual designated Election Day.
Watson Tuesday said the municipal elections earlier in November had active oversight by his office and few issues arose from the vote.
"In the municipal elections we had roughly 20 of our folks from our office go out to more than 60 cities and hundreds of precincts," Watson said. "Being in there, being an active Secretary of State's office, we're making sure the laws are being followed. I think that's been a deterrent that has helped."
There are some areas regarding elections Watson wants the legislature to take up in the upcoming session. One concerns what he called voter roll maintenance, giving the state the power to more closely ensure the citizens voting are who they say they are and are legally able to vote in an election.
"Currently Mississippi relies on federal law and federal statutes," Watson explained. "I proposed legislation last year and we got it through the Senate but it died in the House. We're coming back with that this year. We want to make sure that only United States citizens are in our elections. We've designed a program to help catch that."
Election integrity was included in Gov. Tate Reeves' recently-issued recommendations to the Legislature.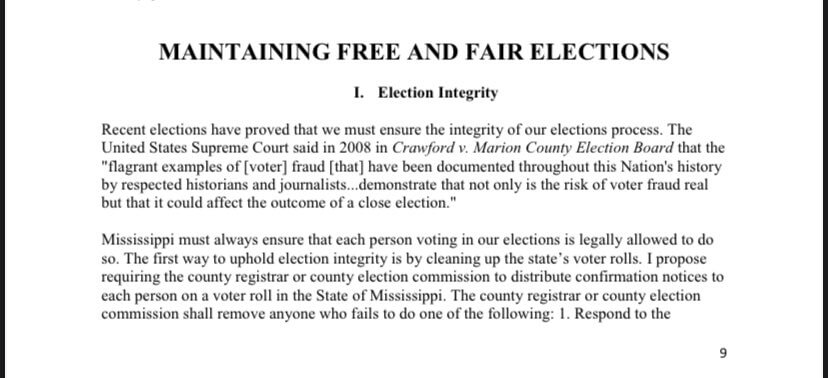 Currently, you can vote ahead of Election Day by voting absentee with a valid declared reason, or with other circumstances, such as being over the age of 65, etc. Otherwise, showing up at the polls is how it's done in Mississippi and Watson believes that is the best way.
"That's the cleanest and safest, when you're going to the precincts and voting there," Watson said. "We've seen other states where they've done it (early voting) correctly and we have to stop and ask if that is something we need to entertain. Obviously the Legislature would have to make that change. It's a discussion that's out there, not only in Mississippi but in other states."
The Secretary of State hopes the focus in determining local, state, and national leaders at the ballot box in Mississippi will remain by having registered voters go to the polls.
"My hope and what I like the most is Election Day," Watson said. "Men and women fought and died for that right and we should be honoring them on Election Day. I get people sometimes can't make it on Election Day but that's my preference."
Watson also touched on the Tackle the Tape initiative his office launched last year, setting out to cut regulations that are anti-competitive and do not substantially further the safety and well-being of Mississippi citizens. He said Tackle the Tape will help increase economic opportunities for all Mississippians by promoting competition and encouraging innovation and job growth.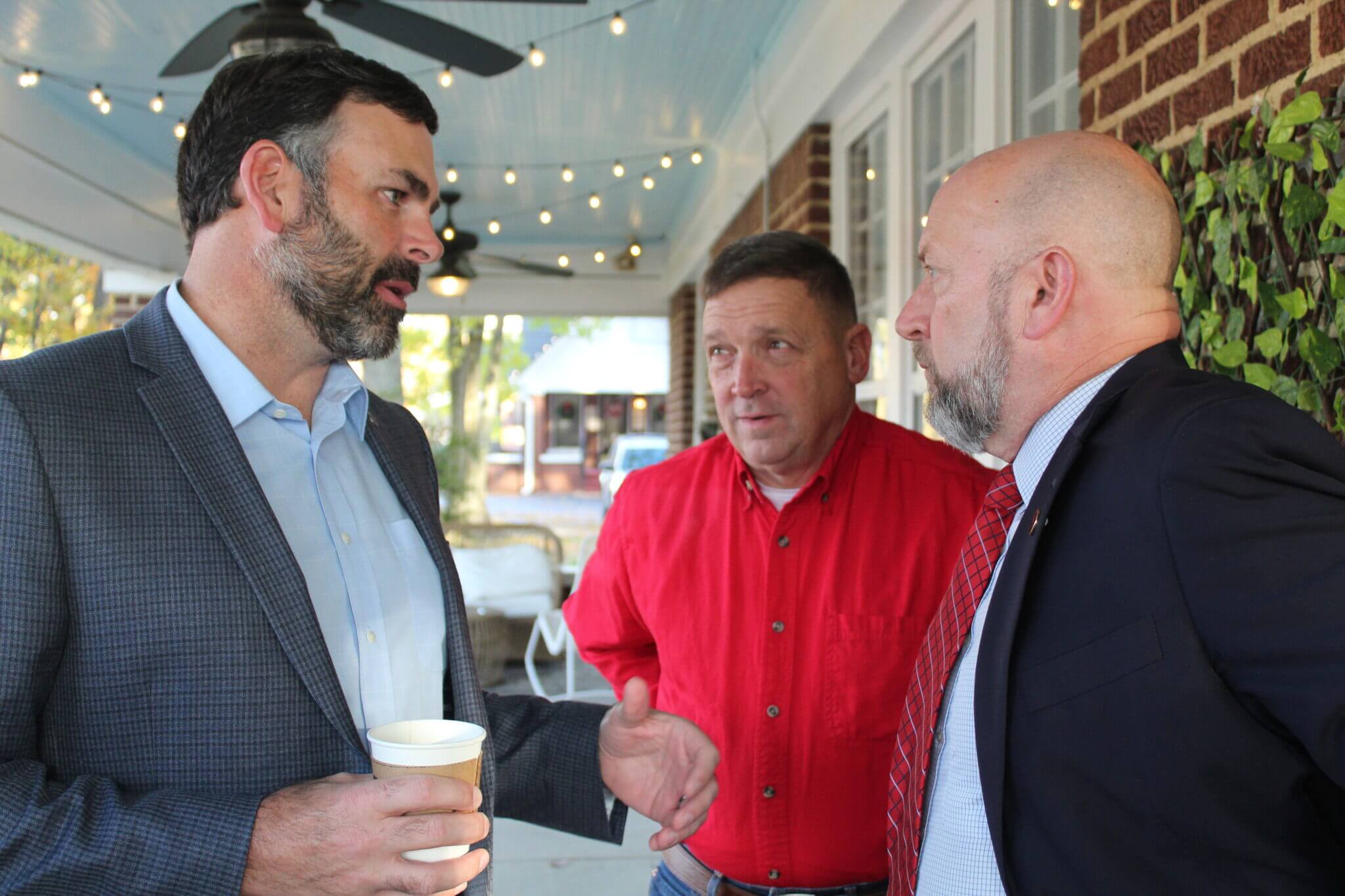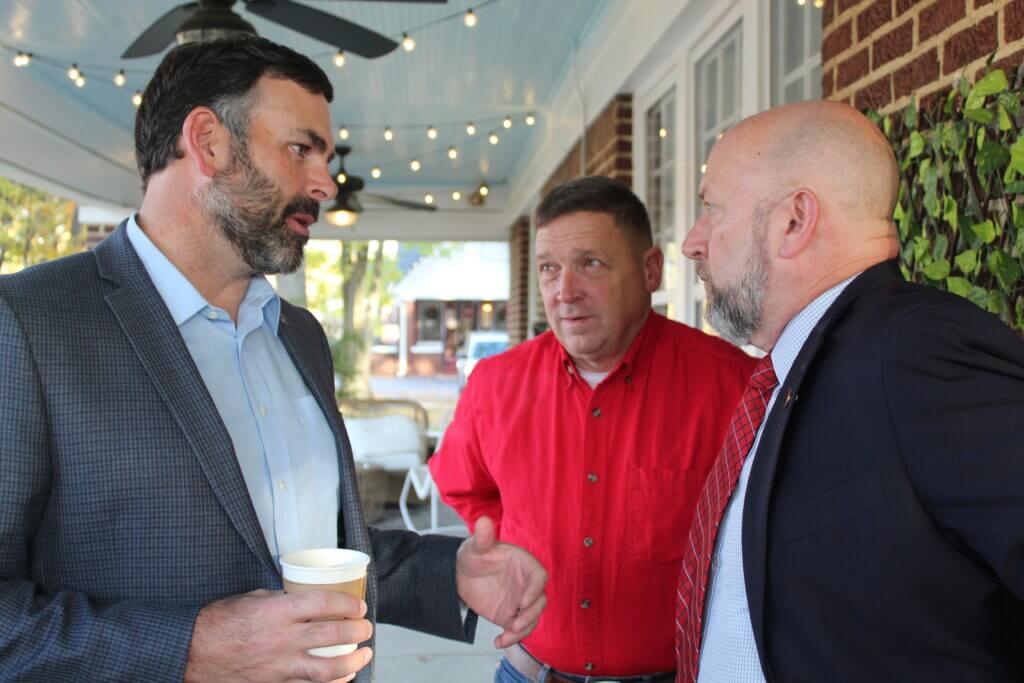 "Cutting regulations is good for the economy and good for Mississippi," Watson said. "Anytime you see a rule, regulation, ordinance, statute, anything that's bad for business, we want you to report that to us. We then take the action on ourselves to go to the board to see how we can get that cut. It's been really a wild success for small businesses across our state."
Another item addressed was the recent mailer being sent to businesses said to come from a company called C.F.S.
In the mailing, the LLC is reminded that it must make an annual report to the Secretary of State's office and C.F.S. will do that for them, for a fee.
However, Watson said filing an annual report can be done for free on his office's website. The mailer is misleading and the company has been in legal trouble with the state before.
"We've seen this every year now where this company comes in," Watson said. "They were sued last year and people were being ripped off. There was a settlement and now we see them back with some added language on their form. You don't have to pay $90 for this, you can do it for free on our website."
A copy of the mailer was posted on the Secretary of State's website.