Reeves addresses COVID-19 trends
As the Mississippi State Department of Health (MSDH) Wednesday reported an additional 2,353 positive cases of coronavirus and 39 more death reports, including one from DeSoto County, Gov. Tate Reeves had encouraging news on the monoclonal antibody and hospitalization front.  
With Wednesday's update, DeSoto County has now seen over 29,000 cases and over 300 victims from the virus.
Meanwhile, in Olive Branch for the groundbreaking of the Cascades multi-use development, Reeves said he was informed the state is getting additional doses of monoclonal antibodies, a means of treating positive case patients to minimize the effects of COVID-19.
"The number of monoclonal antibodies that we are going to receive as a state for the upcoming week is slightly higher than what we used last week," Reeves told reporters. "We are trying to convey to the Biden administration the importance of where we find ourselves. It is not right for the Biden administration to be taking away Mississippi's allocation. They know that, we've alerted them to that and we hope that they will not do it."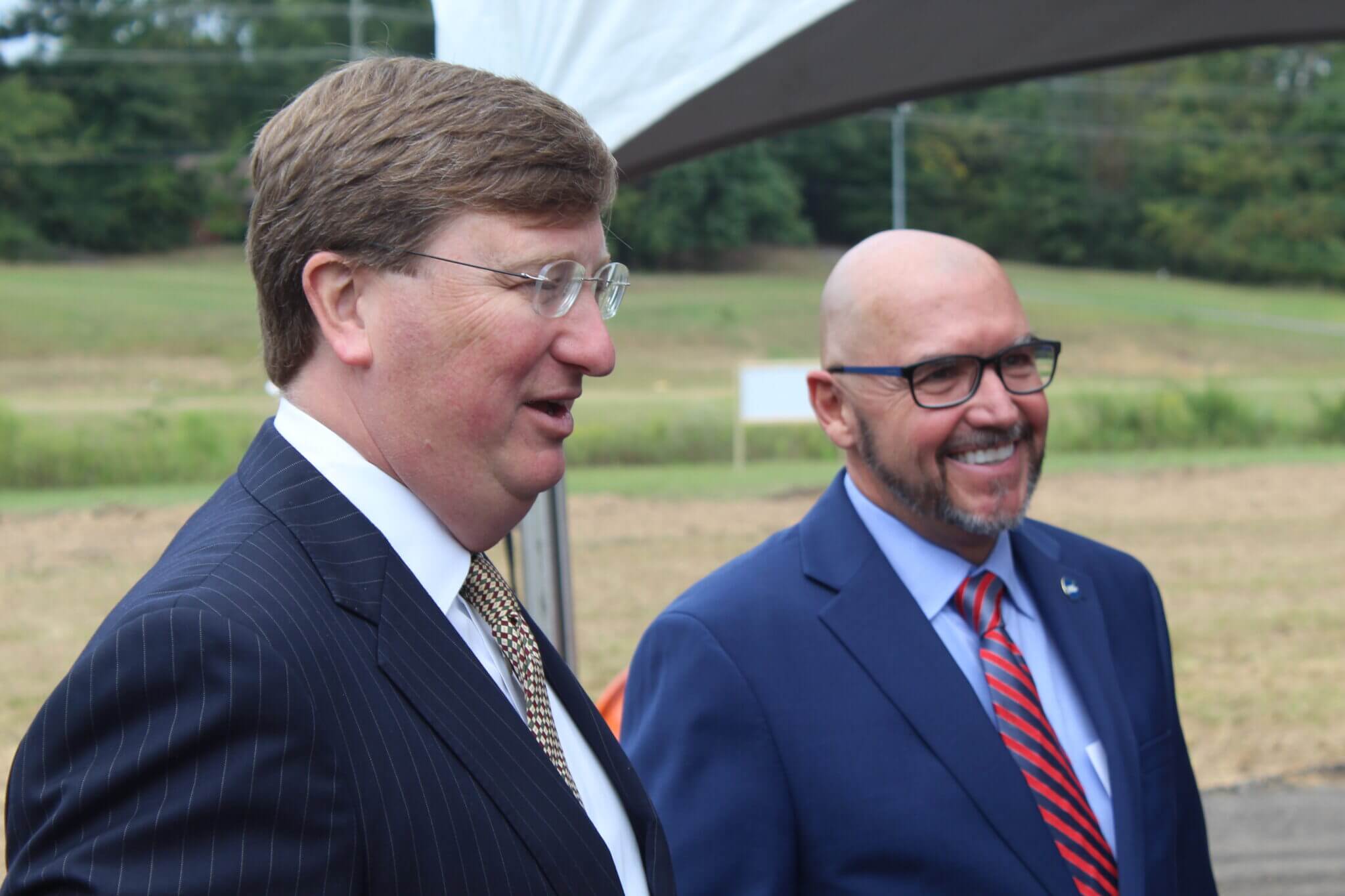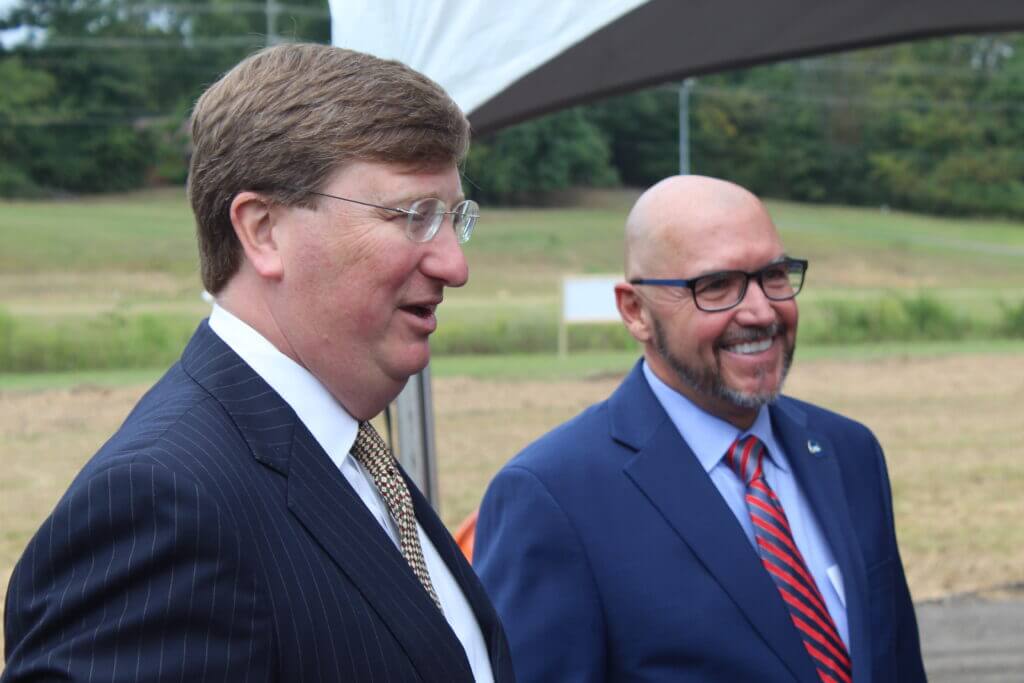 The governor urged those who get tested positive for the virus to get the monoclonal antibodies.
Reeves noted the seven-day count for the total number of cases in Mississippi is half from nearly two weeks ago, "but we're still at a level that's way higher than it was in June and way higher than we want it to be."
There was also good news about the number of hospital patients in Mississippi with coronavirus. 
"At our peak, just a little over a month ago, we had 1,667 Mississippians in hospital beds that had tested positive for COVID-19," MReeves said. "Today, that number is below 1,100.  That's almost 25-30 percent below our peak and it continues to come down at a relatively quick pace."
At the same time, the Mississippi governor took President Biden to task for his announced mandates requiring federal employees and those on government contracts to be vaccinated.
The Occupational Safety and Health Administration would also use an authority to require employers with more than 100 employees to have their workers either vaccinated or be tested weekly.
Reeves said he doesn't believe the president has the authority to do what Biden announced he would require in the mandates.
"I don't believe he can take unilateral action to force employers to do that," Reeves said. "We do have three branches of government and it is the legislative branch that passes laws. It should scare everyone in Mississippi and across this country when one person believes he has this much power."
Litigation by the state is a strong possibility if the president follows through on what he announced would be done.
"We haven't filed suit yet because all we've had so far is a press conference, the president saying he's going to do this," Reeves said. "We haven't seen the actual rule that the Department of Labor allegedly is going to put out, and the reality is the Department of Labor has already made the determination that the only way they can have a rule of this magnitude is if they determine there is a grave danger and they've already opined that the grave danger does not exist."
But the governor did go on to say the state would fight any rule that comes from Washington.
"Once we see what the actual rule is, then we will determine our next course of action," said the governor. "But I can tell you with certainty, Mississippi will use every tool at our disposal to make sure this doesn't happen. This is an attack on working people in Mississippi and across America. It is an attempt to make those individuals choose between getting a shot in their arm or providing for their families."