Record COVID-19 daily case numbers reported in state
Here is the latest case count for COVID-19 in Mississippi and Wednesday's update for DeSoto County, as reported by the Mississippi State Department of Health, or MSDH.
The 6,592 new cases set a new daily record for Mississippi as the omicron variant has continued to sweep through the state and nation.  The previous highest case total was on Aug. 20, 2021, when MSDH reported 5,048 new cases.
The rise of the Omicron variant is behind the rapid rise in case. Omicron has surpassed the Delta variant as the dominant variant in the state, according to MSDH figures. About 62 percent of cases are Omicron and 38 percent of cases are of the Delta variant.
Despite the increase in cases, Mississippi Gov. Tate Reeves said Wednesday the state would not return to mandates. Reeves continues to urge vaccinations for people to fight the current surge in COVID-19.
COVID-19 appeared at the State Capitol in Jackson Wednesday, as reported that Lt. Gov. Delbert Hosemann has tested positive for COVID-19.
https://www.wtva.com/news/lt-governor-hosemann-tests-positive-for-covid-19/article_b28104a8-6e3b-11ec-b3d9-af8a95850de9.html
Hosemann is vaccinated and has had a booster shot. He is in quarantine for five days and his office is contacting those he may have been in contact with.
Here are the latest figures on hospitalizations and bed availability in DeSoto County hospitals, as reported to MSDH on Wednesday.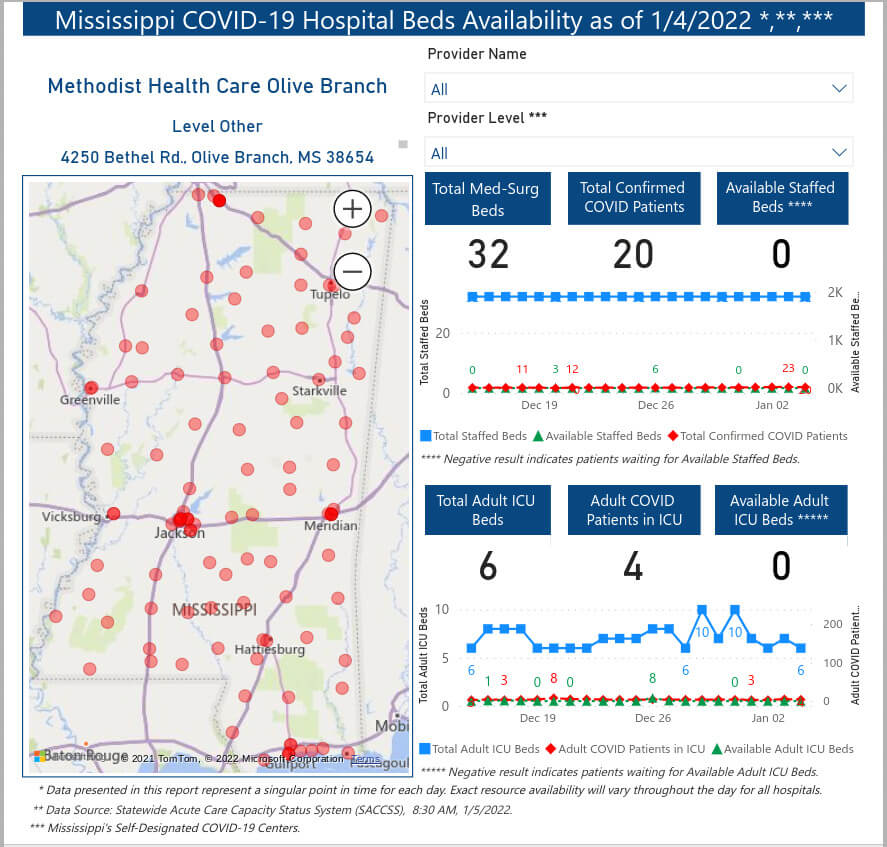 Also Wednesday, the Centers for Disease Control (CDC) said everyone above the age of 12 should get a booster shot five months after their initial series of immunizations. The CDC announced its endorsement of the Pfizer vaccine for children ages 12 to 15 on Wednesday.
A CDC panel voted 13-1 to recommend the booster shots for teens 12 and up.