Photo: Mississippi Task Force 1 vehicles, shown when deployed last Saturday, are now returning home from the Mississippi Gulf Coast. (DeSoto County Government photo)
Members of Mississippi Task Force 1 Tuesday afternoon were released from their efforts on the Mississippi Gulf Coast in the aftermath of Hurricane Ida and were in the process of returning home.  
The 24-member team includes personnel from the DeSoto County and Lafayette County Emergency Management Agencies, fire departments in Southaven, Olive Branch, Lafayette County, Tupelo, Corinth, Water Valley, Amory, and the Mississippi Fire Academy.
The team is led by DeSoto County EMA Director Chris Olson and Deputy Task Force Leader Ben Mcminn.
Olson said the group deployed out on Saturday, ahead of Sunday's arrival of Ida and headed south to help in search and rescue operations and assist emergency management agencies in Hancock, Harrison, Jackson, and Pearl River counties.
"We were bringing in our specialized Urban Search and Rescue Teams with water rescue capabilities to those locations," Olson said, noting his team spent much of its time in Hancock County.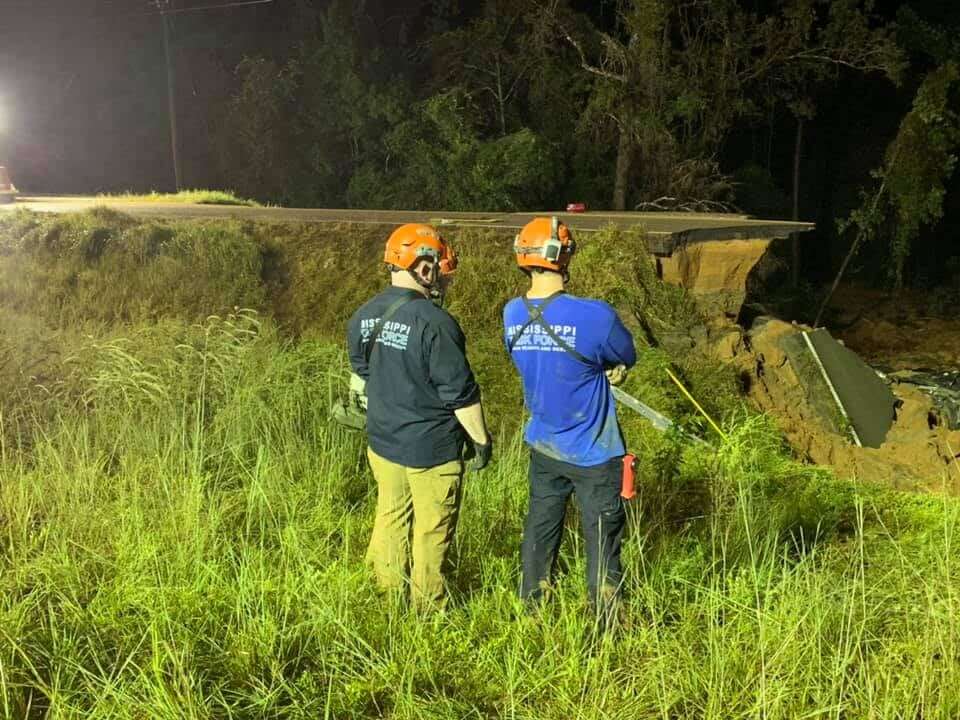 "We assisted with evacuations of some of the folks that got stranded when the water would rise to their homes," Olson said. "It wasn't necessarily a rescue but it was where they couldn't get out, so we'd have to take our boats in and get them out of their home and get to a shelter location."
Olson also said there were times vehicles were stuck trying to get through water-clogged streets and roads and boats were needed to get them safely away.
Assessing the water surge in the Hancock County area was another part of their work, Olson said, adding they came in expecting it to be bad, but did not see all of the devastation expected.
"This was a Category 4 hurricane and we were about 100 miles from the eyewall of the hurricane that came through and we were preparing for the worst," Olson said. "We were anticipating a large storm surge and rain event. We ended up with a storm surge, not as large as anticipated, but we did end up with a lot of rain that filled all of the tributaries and some of their normal creeks and rivers that created these problems."
The group has been involved in some long hours over the past couple of days assisting South Mississippi, Olson said.
"Any time we can take a break or rest, we do that," said Olson. "But, when you get into these types of events, they come in quick and they happen quick, so you kind of gotta keep going. We also rotate out team members in and out."
Mississippi Task Force 1 almost annually is involved in work along the Gulf Coast, as far east of Florida, but has also been called to help in areas along the Atlantic Coast as far as Virginia and Maryland to assist in hurricane events, representing the Mississippi Department of Homeland Security.
Olson added the team was appreciative of the local leaders and boards of supervisors in the North Mississippi counties for allowing Mississippi Task Force 1 to be able provide the service to their neighbors to the south.