Dispensary owner charged with controlled substance sale, possession
Photo: Items seized in the search and seizure of The Green Guys Medical Cannabis Dispensary (Courtesy photo)
On July 24, Alcohol Beverage Control (ABC) agents, authorized by Judge Michael P. Mills, conducted a search at The Green Guys Medical Cannabis Dispensary, owned by Mark Anthony Cash in Saltillo.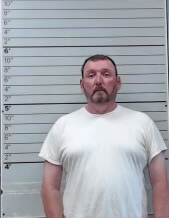 Assisted by various law enforcement agencies, the search took place on July 28, resulting in Cash's arrest for possessing marijuana and THC Edible Gummies not obtained through the State of Mississippi Medical Cannabis Program.
He faced charges for Intent to Distribute Marijuana and was subsequently found with firearms, cash, and illegal drugs at his residence.
The seized items included around two pounds of non-compliant marijuana, approximately 22,000 alleged THC Gummies, four handguns, and $2,033.25 in cash.
Cash was charged with multiple counts of Sale and Possession of Controlled Substances, with potential for further charges pending crime lab analysis. Judge Marilyn Reed set his bond at $25,000 during his initial court appearance.
This outcome resulted from a collaborative month-long investigation involving the Mississippi ABC, Lee County Sheriff's Office, Saltillo Police Department, and North Mississippi Narcotics Unit, leading to the seizure of roughly 22,000 THC Edible Gummies and two pounds of marijuana.