The number of coronavirus cases in Mississippi continued to rise with Tuesday's update. The Mississippi State Department of Health also reported 37 new victims related to COVID-19. None of the additional death reports came from DeSoto County, however.
While cases continued to be a concern, health officials are also concerned about the number of hospitalizations which are also increasing. Hospital beds appear to be at a premium at DeSoto County's two hospitals, as indicated by this information provided by the Mississippi State Department of Health.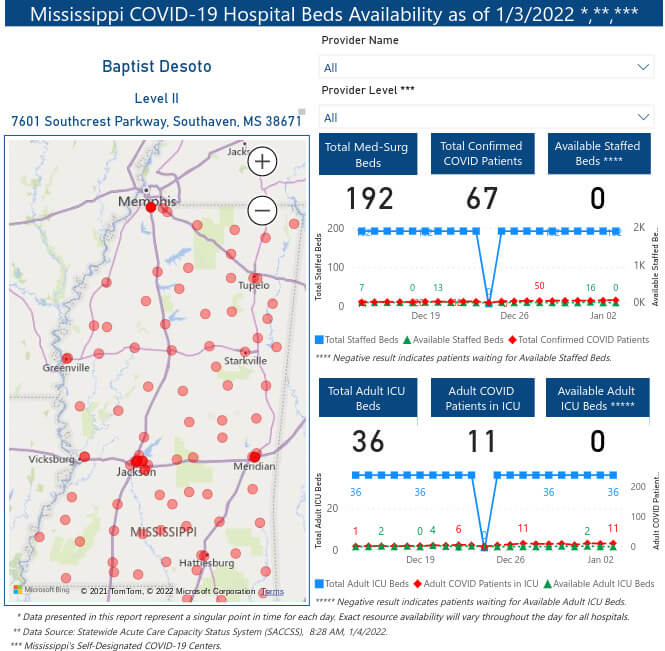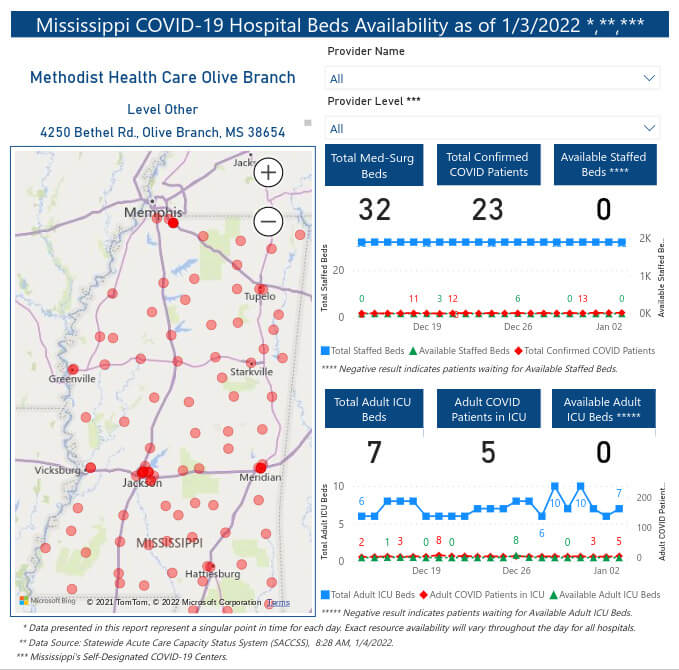 Reports out Tuesday said the United States became the first nation to surpass 1 million (1,082,549) coronavirus daily infections. Hospitalizations have surpassed a peak set in September and more children, an average of 672 per day for the week ending Sunday are being hospitalized for COVID-19.
The U.S. also has the highest seven-day average of daily new cases in any country, as tracked by Johns Hopkins University.
The Centers for Disease Control reported the Omicron variant is up to three times more infectious than the Delta variant.