Tournament update: NCS, Center Hill girls advance
Photo: Izzy Carlson of Northpoint Christian shows determination in driving past a pair of Tipton-Rosemark defenders during Monday's TSSAA West Region semifinal game at Northpoint. (Bob Bakken/DeSoto County Sports)
Northpoint Christian School's girls basketball team took another important step toward heading back to the Tennessee Secondary Schools Athletic Association's Final Four with a 41-32 victory over Tipton-Rosemark Academy Monday night in Southaven, a victory that improved Northpoint's season record to 18-4 and dropped TRA's record to 11-2
The Lady Trojans used an offensive trifecta in a balanced, albeit low-scoring performance against a TRA team that tried to cause chaos with an aggressive, full-court pressure defense.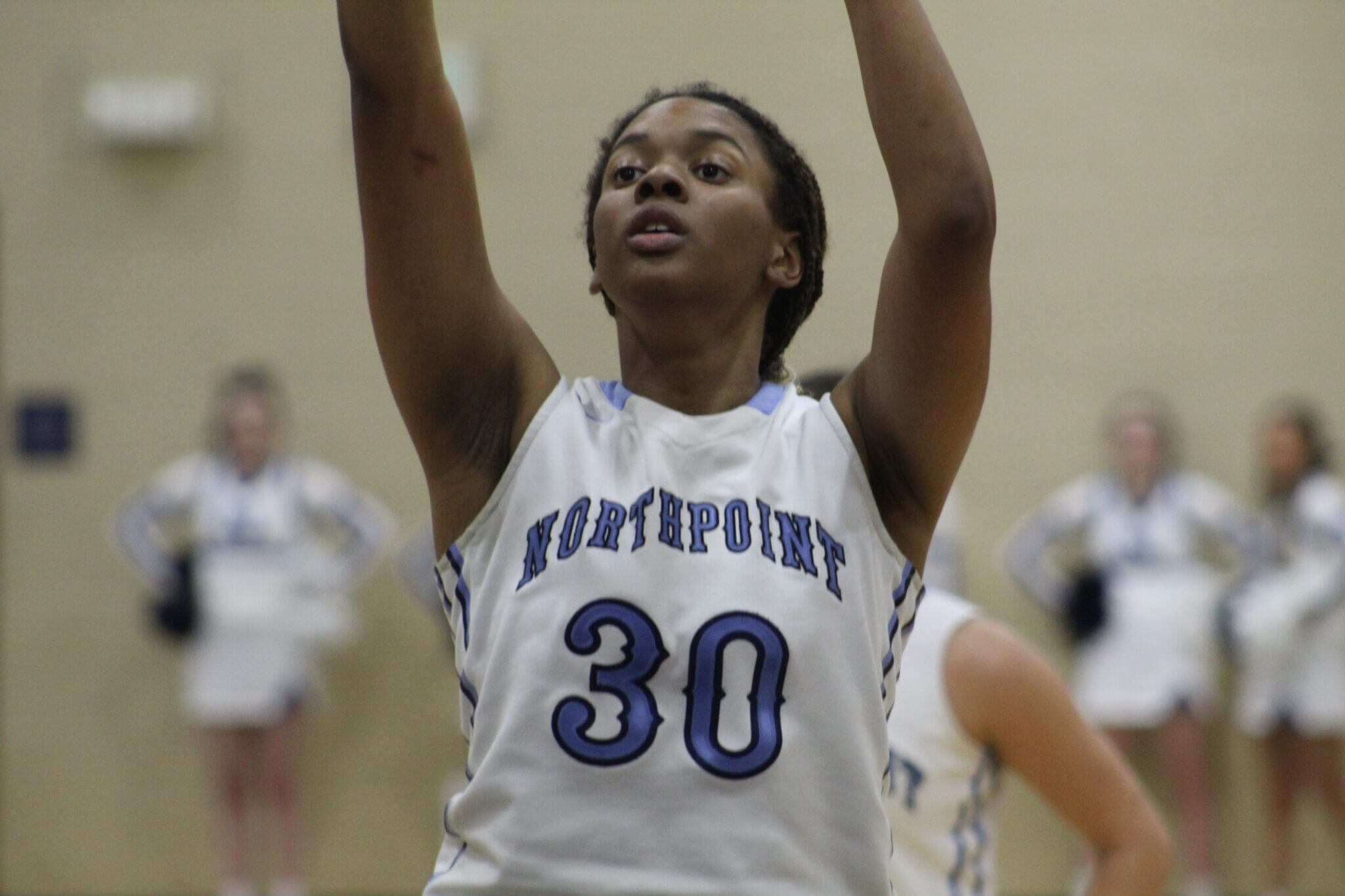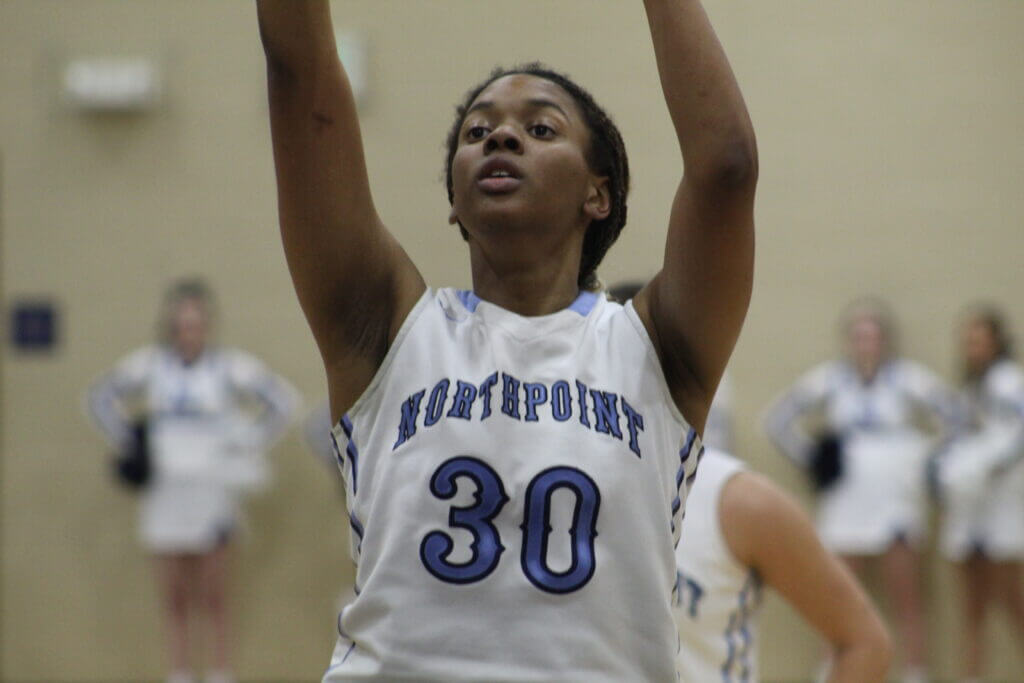 Senior Leah Jones continued to be main cog in the Lady Trojans offense, finishing with 12 points to lead all scorers. The Tennessee-Chattanooga commit had 22 Sunday against Fayette Academy.
However, Jones got support Tuesday from Brylee Faith Cherry and Bethany Wright, who both scored 10 points each in the victory.
Bri Hall paced TRA in scoring with nine points in the loss, but overshadowed by the baskets that were scored Monday was that TRA's Jordan Allen, who last week passed the 1,000 career point mark, was held to just two points for the Lady Rebels, a basket that came in the third quarter.
Jones, Cherry and Wright set the tone for the game in the first quarter, combining for all 13 points as Northpoint took a 13-2 lead. Hall scored the only points for TRA in an opening eight minutes that saw shot after shot end up off-target for the Lady Rebel squad.
"I thought the start was the difference in the game," Gray said. "I thought jumping on them from the beginning of the game, our energy level and the crowd kind of shocked them (TRA) a little bit."
Hall and Savannah Scruggs helped TRA mount a second-quarter comeback, as Scruggs hit a pair of three-pointers and Hall added another six points. But Jones scored another four points in the quarter and got two points from Karrington Edwards, Cherry, and a pair of free throws from Izzy Carlson to give the Lady Trojans a 23-16 lead at halftime.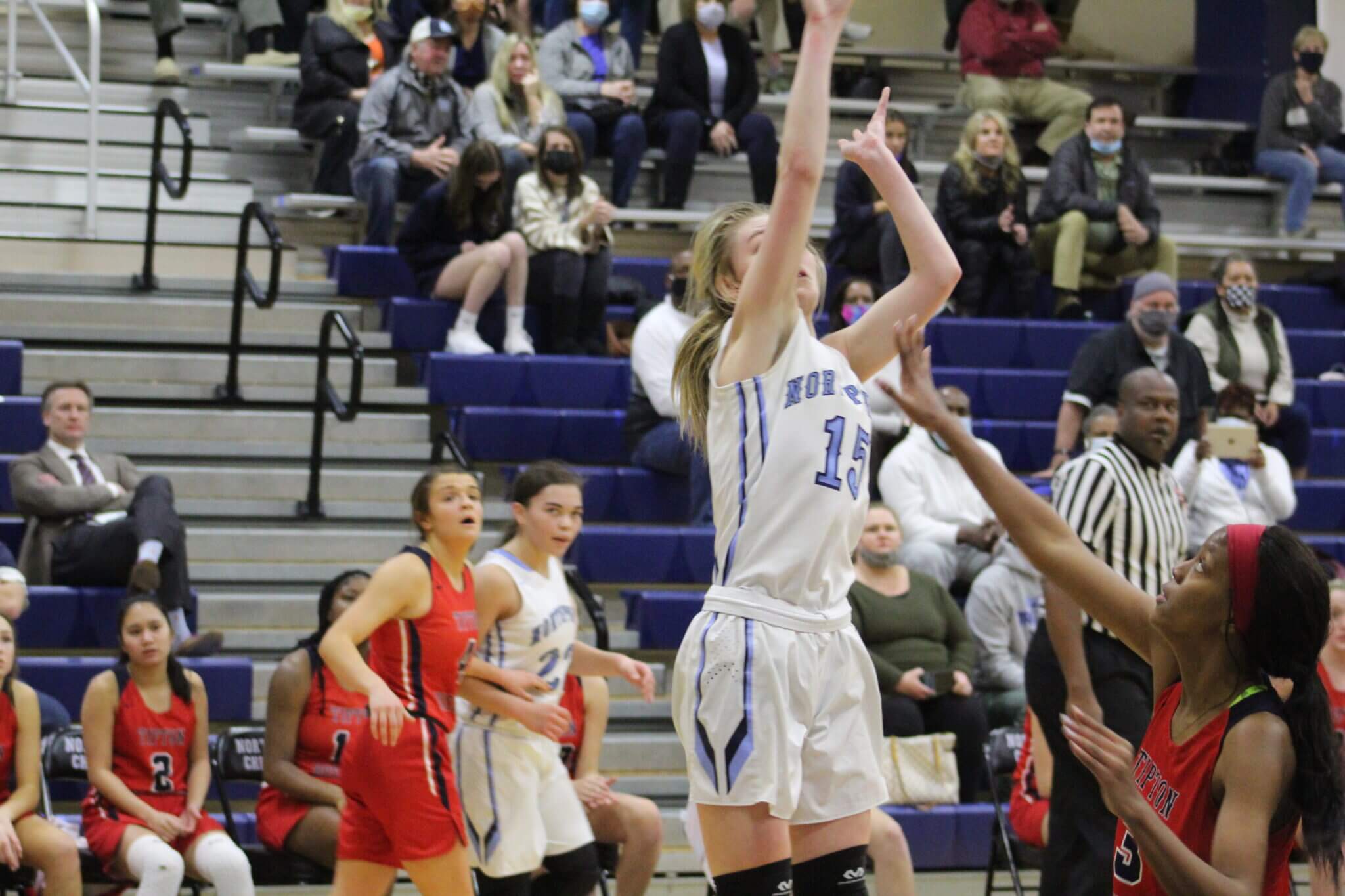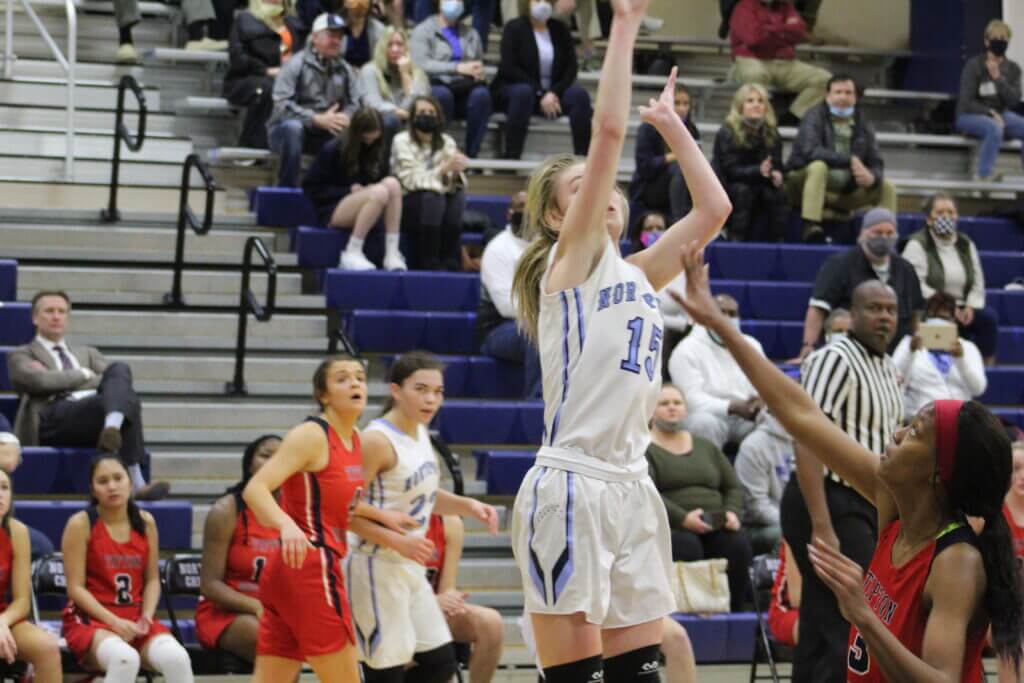 Points came at a premium in the second half, which saw Northpoint outscore TRA 18-16. Carlson hit a key three-point shot and followed with another basket in the third quarter to give the Lady Trojans an 11-point cushion at 32-21 with about three minutes left in the quarter. Northpoint would hold on to the 11-point lead at 34-23 leading into the final eight minutes of the game. Cherry added another four points in the third quarter in support of Carlson's five points of her seven for the night.
TRA tried to come back again in the final quarter and got five points from Elyse Warren but it wasn't enough as the Lady Trojans finished off another win to put them into the West Region finals, which will be played back at Northpoint Tuesday night against University School of Jackson, Tenn. (USJ), a game to start at 6 p.m.
USJ was a 69-45 winner over Trinity Christian Academy in the other West Region semifinal game Monday night.
That means Northpoint will have to get ready for a different opponent for the third straight night. Gray thinks we haven't seen the best Lady Trojan basketball performance yet.
"You see new things each game," Gray said. "Our passing is getting better, our assists are climbing so I'm excited about getting to play, and they've (USJ has) got to come through here, now."
CENTER HILL ADVANCES, DC, HORN LAKE FALL: Center Hill, the third seed from Region 1-5A, surprised Provine to advance as MHSAA basketball teams from DeSoto County finally got to start playing Monday night. The Lady Mustangs, playing at Callaway High School due to water issues in the Provine gymnasium, left with a 59-54 victory. Center Hill will next play at Holmes County Central in the MHSAA 5A playoffs' second round on Wednesday night.
Kayleigh Prentiss continued to pace the Center Hill offense Monday with 16 points, one of four Lady Mustangs in double figures. Candice Buford scored 11, and Hope Mealer and Jairya Rankins added 10 points each.
Horn Lake and DeSoto Central failed to get road upsets in MHSAA 6A, although the Lady Eagles came close.
Horn Lake, at Starkville, led the Lady Jackets 33-23 at halftime and 40-38 late in the third quarter, but Starkville rallied in the fourth quarter to come away with a 57-56 victory to advance to the second round.
DeSoto Central stayed close to the Lady Arrows at Clinton, but the home team pulled away and eventually finished up with a 46-36 victory. The Lady Jags trailed 27-20 at halftime and had pulled within 36-30 after three quarters. With 5:35 remaining, DeSoto Central closed to gap to 38-34 before the Lady Arrows finally pulled away.
Hernando was scheduled to host South Panola in a 6A first-round contest Monday but announced late in the afternoon that the game was being moved to Tuesday night starting at 6 p.m. The winner travels the next night to top-ranked Olive Branch for a second-round contest.