Sports Digest: Hawkins has a record-setting performance
Photo: Allison Irby (14) of Lewisburg defends during the Lady Patriots' game at Lake Cormorant. (Bob Bakken/DeSoto County Sports)
THE VITAL STATISTICS
Prep football playoffs
MHSAA 6A second round
Starkville 42, Southaven 27
Boys Basketball
Lewisburg 60, Lake Cormorant 42
DeSoto Central 61, Hernando 46
Olive Branch 84, Holly Springs 60
Boys Soccer
Center Hill 5,Oxford 1
Girls Basketball
Lake Cormorant 75, Lewisburg 70 (2 OT)
Hernando 56, DeSoto Central 50
Olive Branch 71, Holly Springs 17
Girls Soccer
Oxford 7, Center Hill 0
LEWISBURG BOYS BASKETBALL 60, LAKE CORMORANT 42
Balanced scoring led the Lewisburg Patriots to a 60-42 basketball victory at Lake Cormorant Friday evening. Four Lewisburg players scored in double figures, led by Hayden Drumwright's 14 points and Joe Nelson with 13. Noah Jorgenson (11) and Amarian Davis also reached double digits for points in the win against the Gators.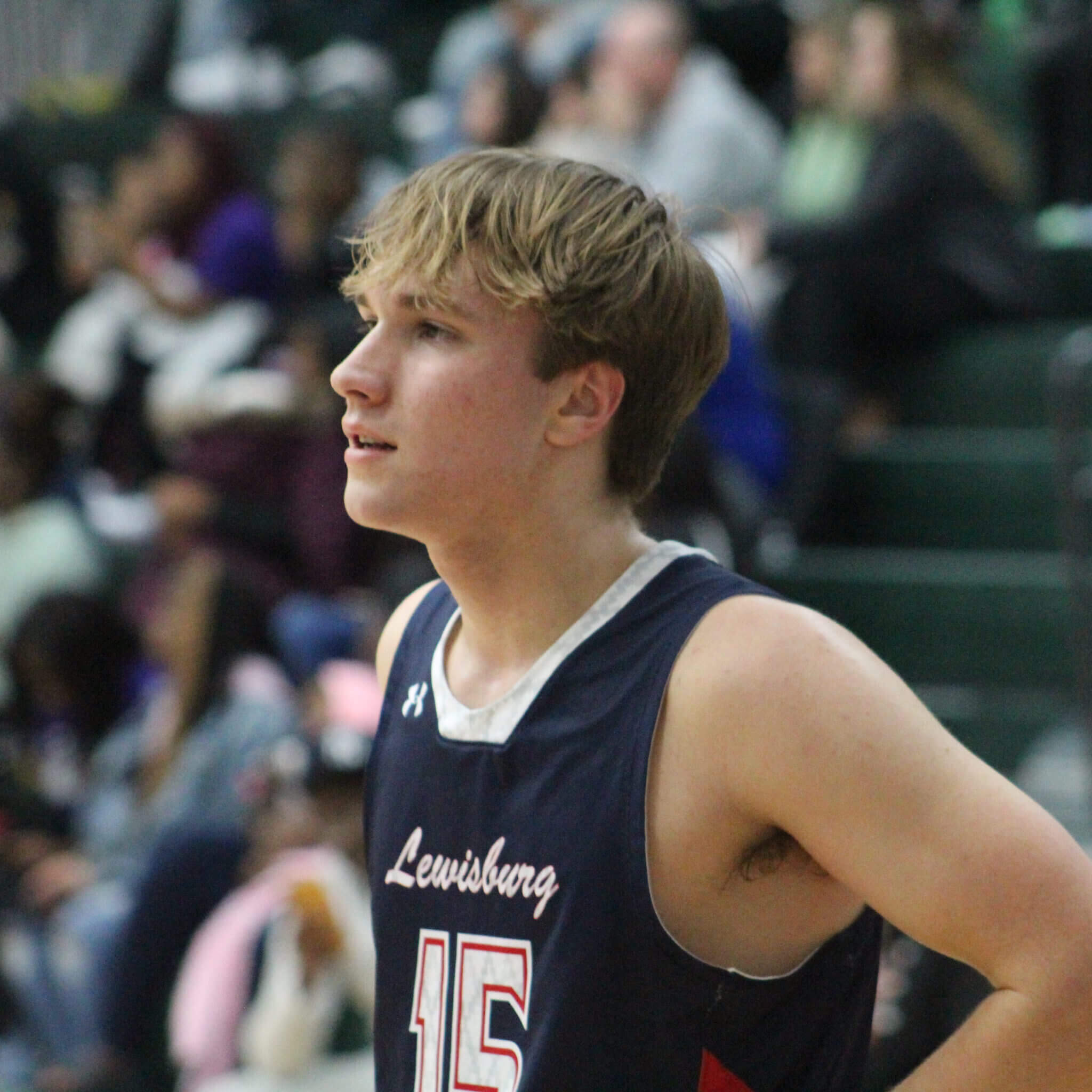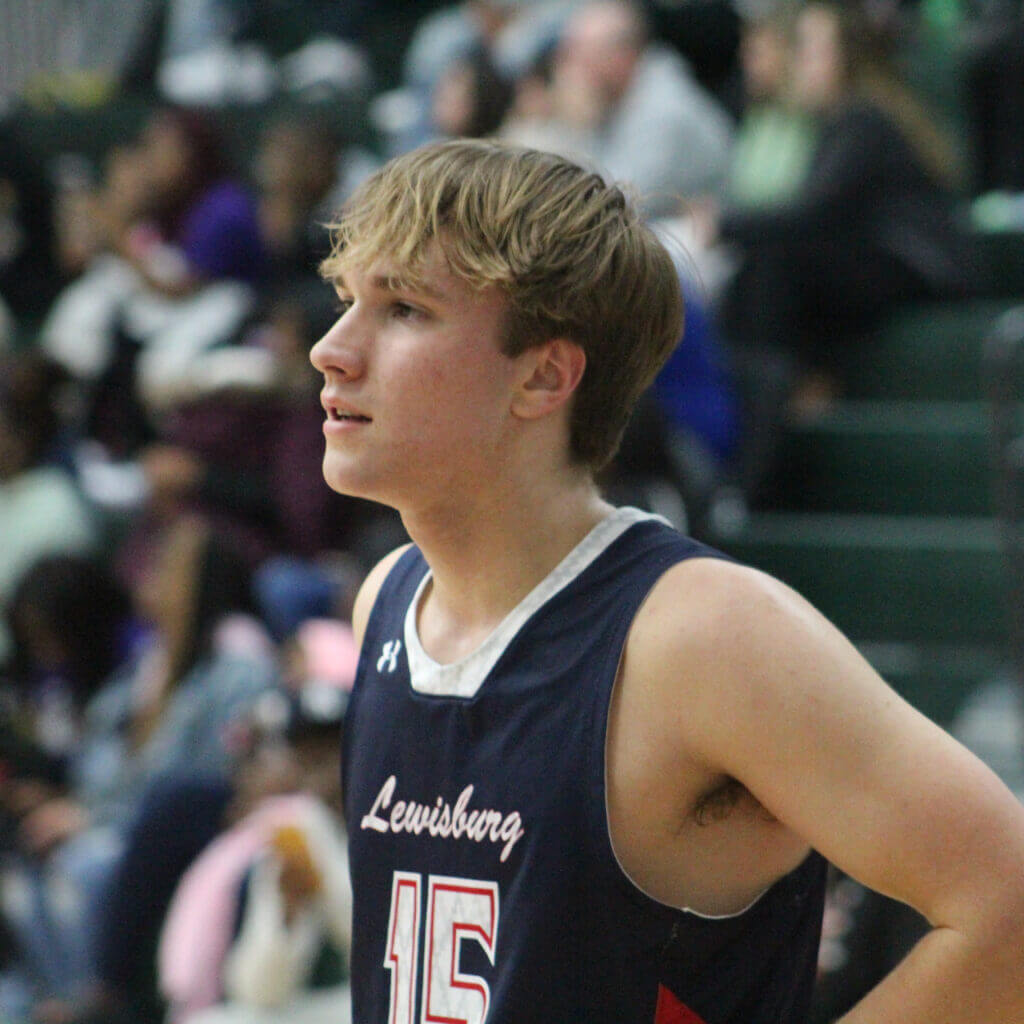 "I love that from our guys," said Lewisburg coach Adam Tipton about the balanced scoring. "I like it when guys are sharing the ball and our assist numbers are up."
The Patriots took a 13-10 lead after one quarter and led 28-21 at halftime with Jorgenson scoring 10 points and Davis adding six. Meanwhile, the Gators were led by Alijah Jackson with five and Vernon Green with four.
The game was still close in the third quarter, with the Patriots holding a six-point, 42-36 margin going into the final eight minutes. However, Lewisburg held Lake Cormorant to just six points in the final frame and erupted for 18 markers of their own for the final score.
"We were able to put some good pressure on Lake Cormorant, turn them over and took care of the ball better down the stretch than we did early on," said Tipton. "I was really proud of how they responded coming out of the first quarter."
The Gators struggled in the scoring department for much of the night as several close-in opportunities failed to convert.
Jackson led Lake Cormorant in scoring with 13 points, followed by Kevidrr Lang with 10.
The win for Lewisburg was one of a very few number of victories the Patriots have enjoyed against the Gators over the years. Lewisburg statistics have the series record now at 24-5 in favor of Lake Cormorant. Friday's result was the first in favor of the Patriots since 2015. The Gators had won 20 of 21 meetings with the two DeSoto County programs heading into Friday's game.
LAKE CORMORANT GIRLS BASKETBALL 75, LEWISBURG 70 (2OT)
The Lake Cormorant girls' basketball record book is not a hard and bound volume of information, so it could not be said for certain that Ja'Keria Hawkins' 43 points Friday against Lewisburg is a school record. 
However, it's a given that few Lady Gators have had the performance the transfer from Whitehaven had against the Lady Patriots, so it can be confidently assumed that Hawkins now has the Lake Cormorant single-game girls' basketball record for points scored in a contest.
"She's a rare and fierce competitor," Neely said of Hawkins. "She has a lot of confidence in herself."
Coach Justin Neely's Lady Gators needed every part of Hawkins' point production against Lewisburg, especially a long three-point shot with 16.5 seconds remaining in regulation that tied the contest at 61-61, sending it into overtime.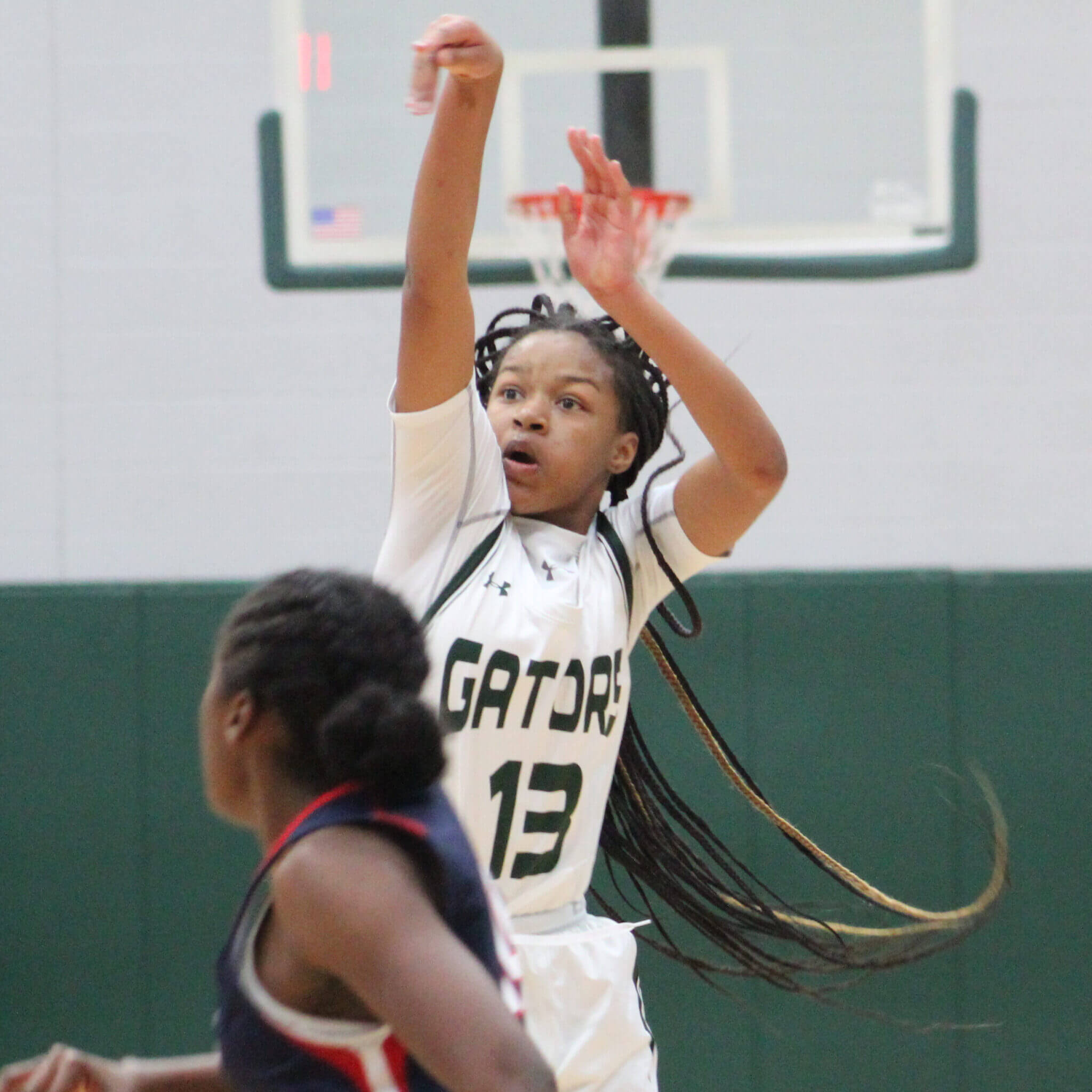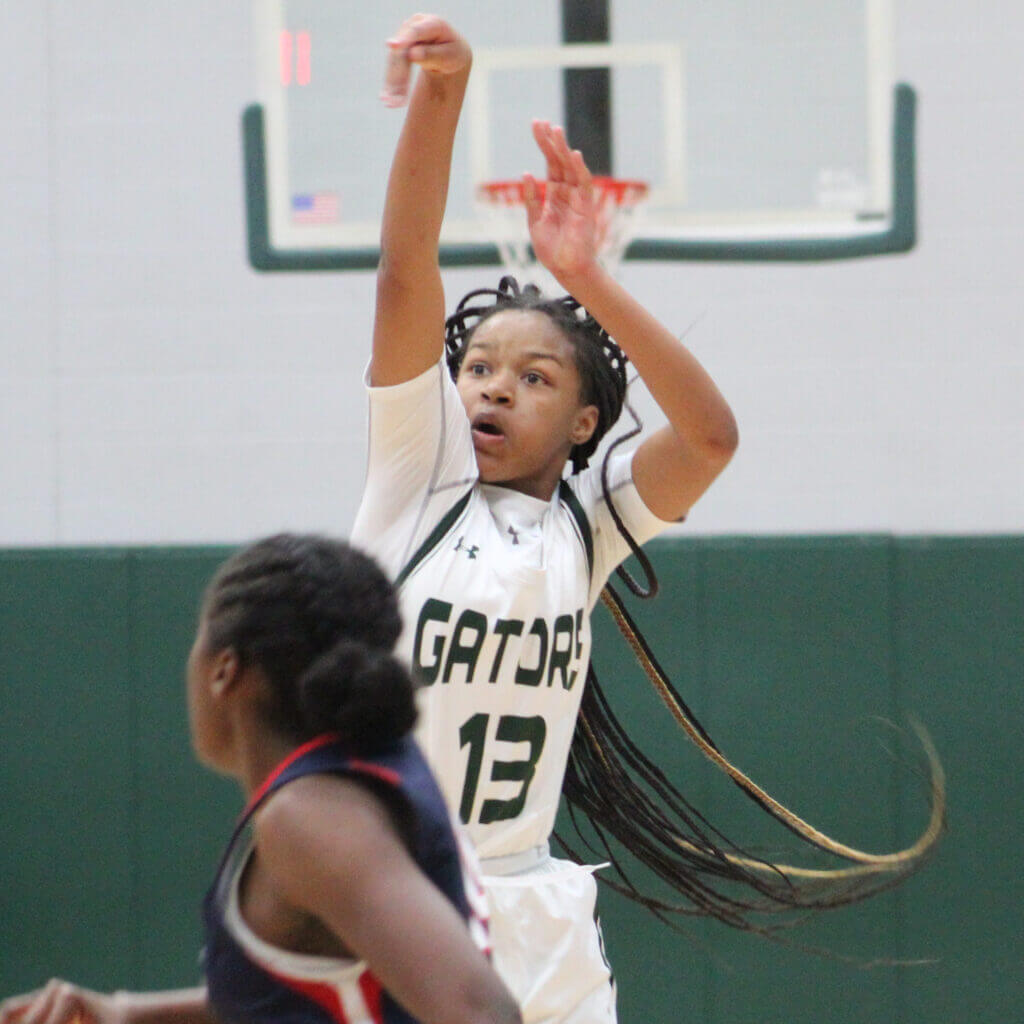 Neely said afterward his team played extremely hard.
"I think this was one of our better games we've put together as a team," Neely said. "We were playing together, playing hard and playing smart."
After the first four-minute extra period, the teams remained deadlocked at 66-66 with Lewisburg having to come back from five points down in the period to tie it up, but Lake Cormorant then held the Lady Patriots to just four points in the second extra session for a 75-50 double-overtime victory.
The night belonged to Hawkins, who transferred last year but couldn't play. Friday against the Lady Patriots, Hawkins had 19 of Lake Cormorant's 39 first half points as the Lady Gators led 39-30 at the break. She came back with 24 more in the second half and the overtime periods, including 13 in the overtime sessions.
Lewisburg came out strong in the third quarter, out-scoring Lake Cormorant 20-13 in the quarter to trail by just 52-50 going into the final eight minutes. Laney Moss scored 12 of her 16 points for the game in the second half, including seven in the all-important fourth-quarter Lewisburg comeback.
Allie Carroll finished the night with 28 points to lead Lewisburg, followed by Allison Irby with 21 and Moss with 16.
"We had our chances down the stretch but just missed a couple of layups that would have made that game a little different," Tipton said. "The girls are playing hard."
After Hawkins' 43, Aniya Hayes and Katelyn Simmons each added 11 more for the Lady Gators.
The Lake Cormorant win has now evened the series between the DeSoto County basketball programs at 15-15. Lewisburg won last year's contest 39-35 with Carroll leading the way with 16 points.
And unless someone can come up with other information, Jakeria Hawkins now has herself a school scoring record.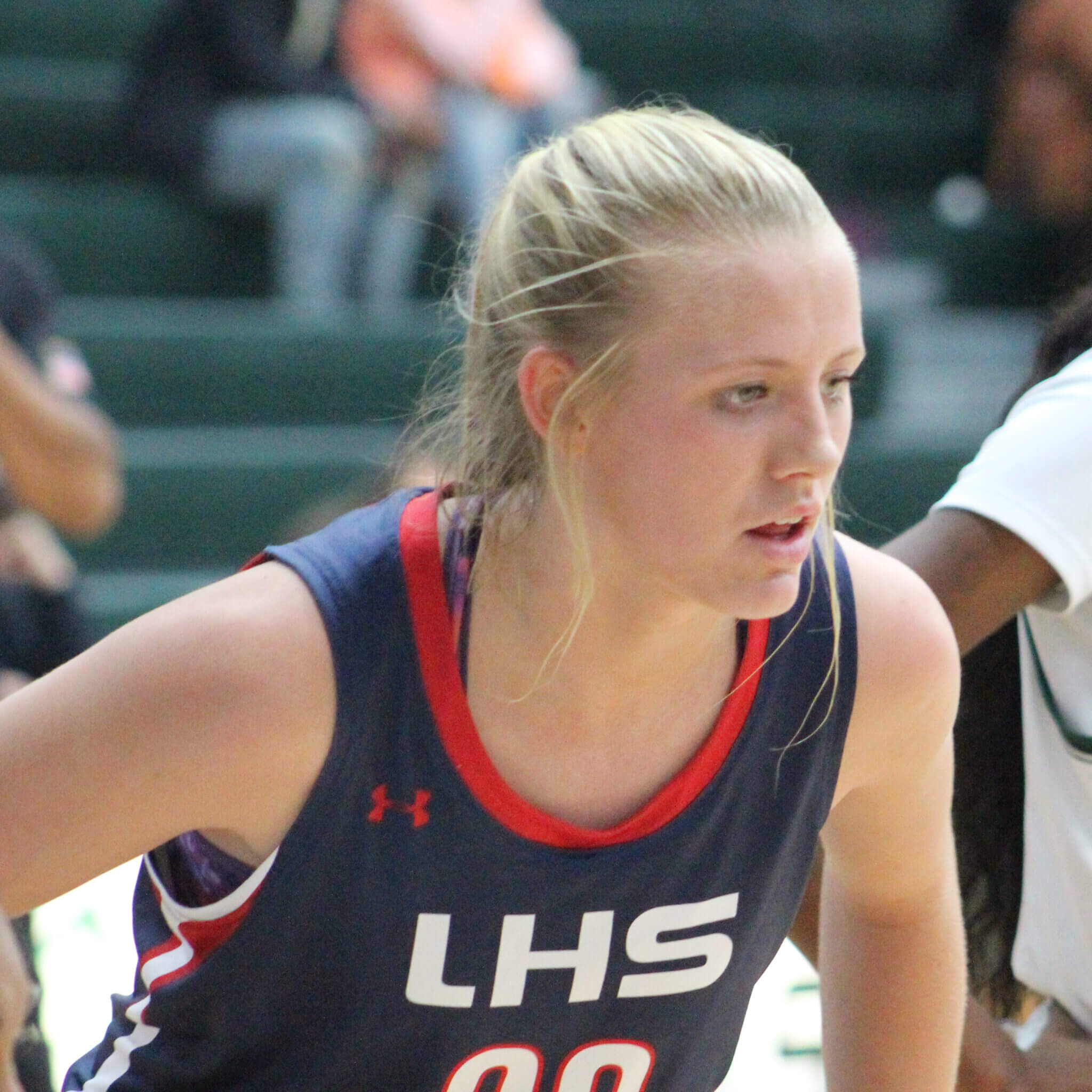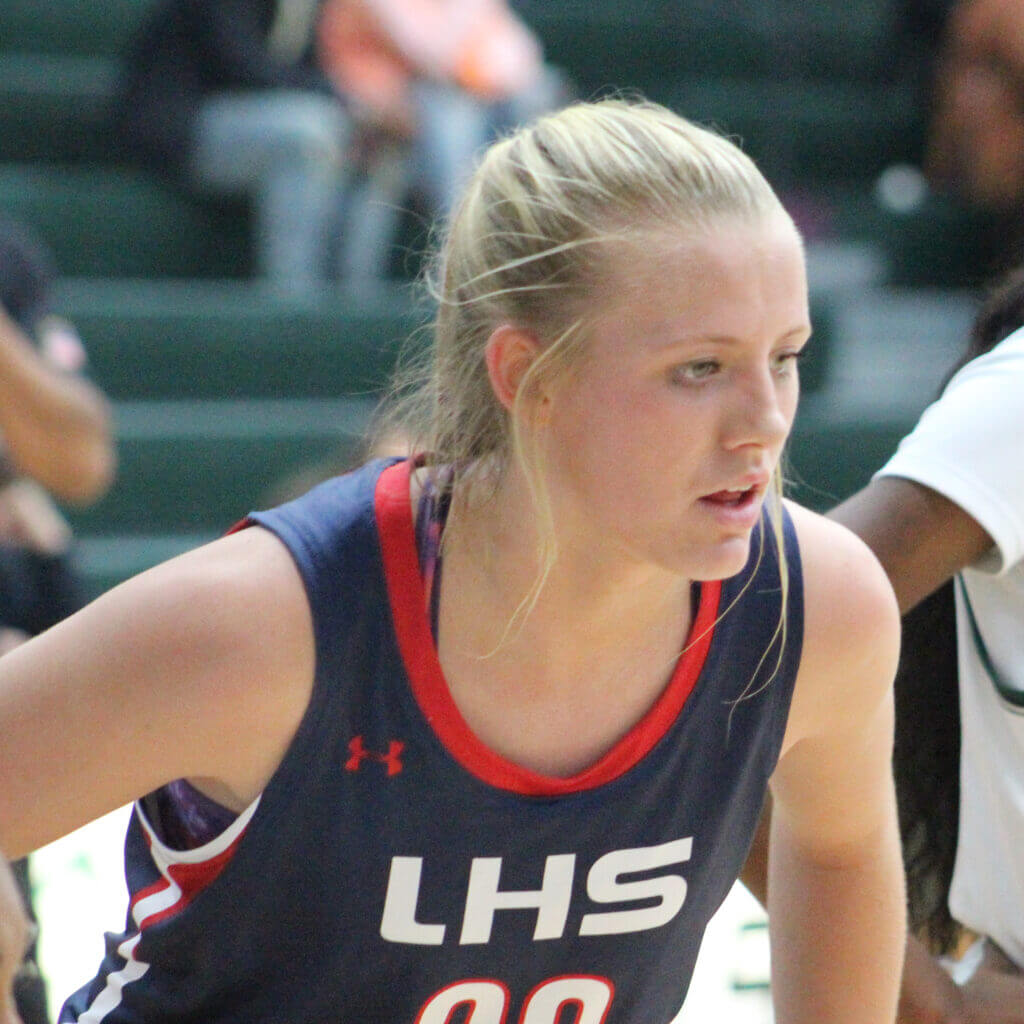 WORTH NOTING…
Terry Joyner led five Olive Branch players in double figures with 23 in the win against Holly Springs.
DeSoto Central scoring leaders against Hernando included De'Onte Green (16), Alex Pete (13), Caleb Curtis (12), and George Saulsberry (10).
Hernando leading scorers in the girls basketball victory over DeSoto Central were Abbey Harrison (22) and Damyia Cummings (18).
Olive Branch leading scorers in the girls basketball win over Holly Springs were Addison Howell and Rhema Pegues with 22 points each.
ALL-REGION FOOTBALL NAMED
Lake Cormorant Thursday announced its all-Region 1-5A football players for the fall season.
First team selections were Telvin Amos, Jose Hernandez, Jeremy Henderson, Kam Franklin, and Jordan Martin. Second team picks were Blade Privett, Jadelldrien Maggett, Tre Walker, Kejuan Williams, and Johnnie Barnes. Honorable mention players from Lake Cormorant were TJ Davis, Hampton Fisher, Demarious Leverson, Xander Smith and Ryder Burns