Seasons end for Northpoint, Horn Lake girls
Photo: Isabella Carlson moves past Middle Tennessee Christian School defenders during Friday's game, won by MTCS 61-39. (Bob Bakken/DeSoto County Sports)
Two DeSoto County girls basketball teams looking to punch tickets to their state's Final Four had those tickets rejected in Friday night action, TSSAA Division II-A state quarterfinal play for Northpoint Christian School and MHSAA 6A third round action for the Horn Lake Lady Eagles.  
Middle Tennessee Christian School (MTCS) came to Northpoint and blistered the Lady Trojans 61-39. Meanwhile in Clinton, the Lady Arrows stopped Horn Lake's attempt to play at Mississippi Coliseum, aka the Big House, in a 57-44 third-round victory.
MIDDLE TENNESSEE CHRISTIAN SCHOOL 61, NORTHPOINT CHRISTIAN 39: As well as Northpoint's Lady Trojans have played this season, it would likely take a howitzer to bring them down. Well, it was several howitzers in the form of three-point bombs from MTCS that dropped Northpoint before a loud and raucous crowd at Northpoint's Manley Court.
MTCS rained 13 three-pointers down in their state quarterfinal victory, assuring them of a semifinal berth at Tennessee Tech next Friday afternoon.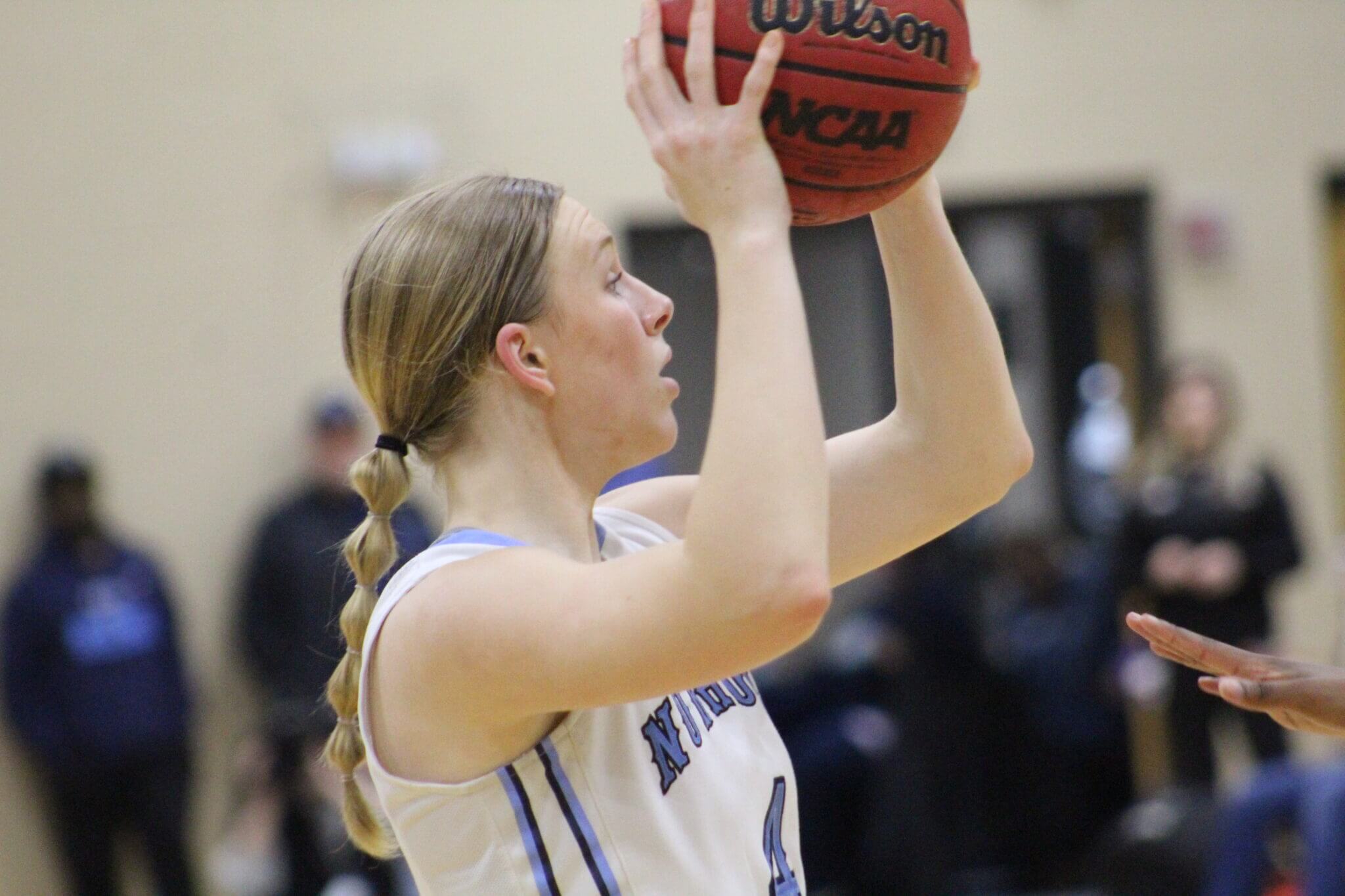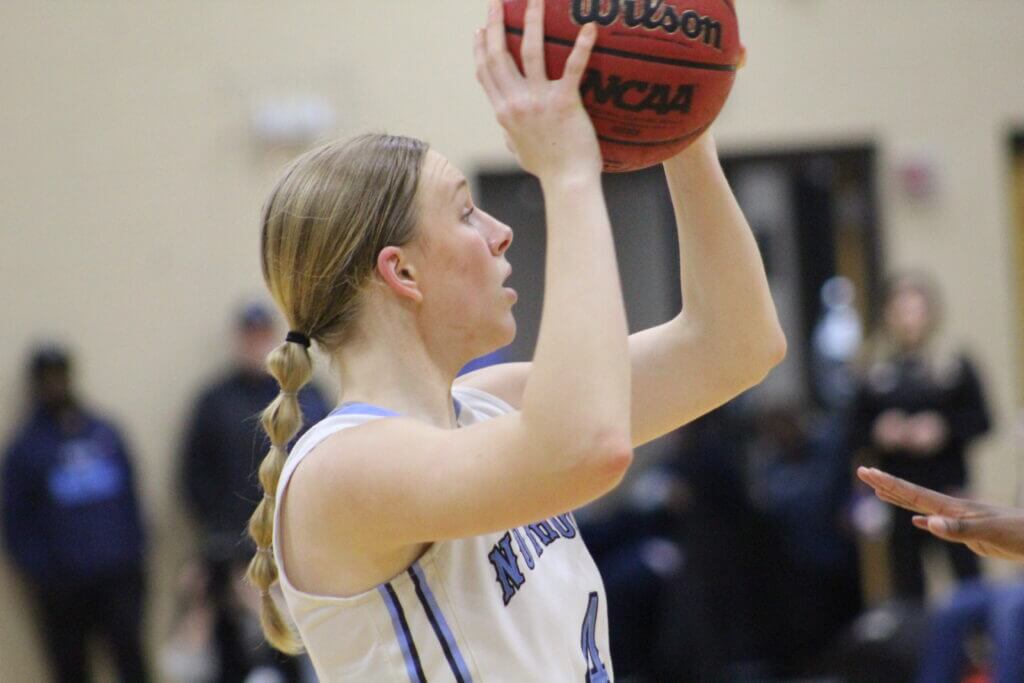 That was something the Lady Trojans were not expecting from the Lady Cougars, said Northpoint coach Barry Gray.
"The numbers hadn't shown that through the 17 games that we scouted," Gray said. "They shot it tonight at an elite level, a college level. They have a high gear. Their high gear is super high and super athletic."
Jailyn Banks started it all with a pair of treys in the first quarter as MTCS rallied from an early deficit to get a 19-15 lead after one quarter.
MTCS continued in the second quarter and took the lead with Anna Clay Shirley hitting her second and third three-pointers in the eight minutes before halftime and Sydney Cooper adding five points for a 37-24 lead at halftime.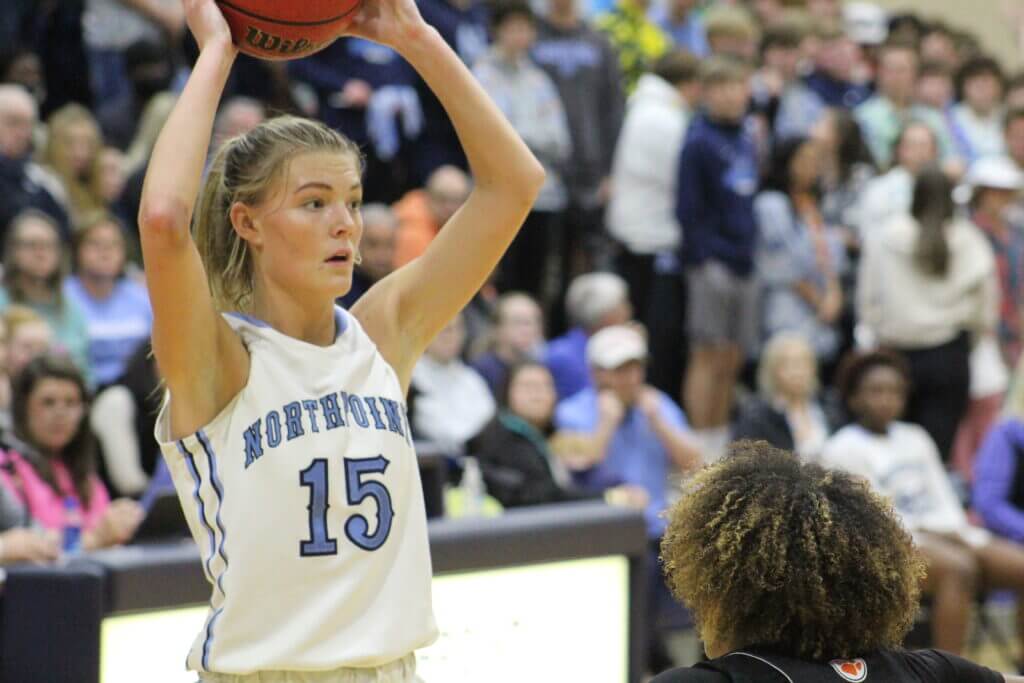 Northpoint came out and tried to take the play to the Lady Cougars in the third quarter, however missed shots were a constant problem for the Lady Trojans. Gray felt Northpoint could have got the game within single digits in the third quarter with some of those shots going in.
"They (MTCS) got a little timid with the ball at the start of the third quarter and we had a real good chance to get back to low single digits, but we missed some shots we normally don't miss," said Gray.
Bethany Wright's two three-pointers were the only points Northpoint could get in the third quarter, while MTCS finished with 10 points for the quarter and a 48-31 edge.
The Lady Cougars let it fly again in the final eight minutes with Shirley hitting a pair of treys among the 13 points MTCS scored. Northpoint struggled again in finding the shooting touch and finishing the quarter with only eight points.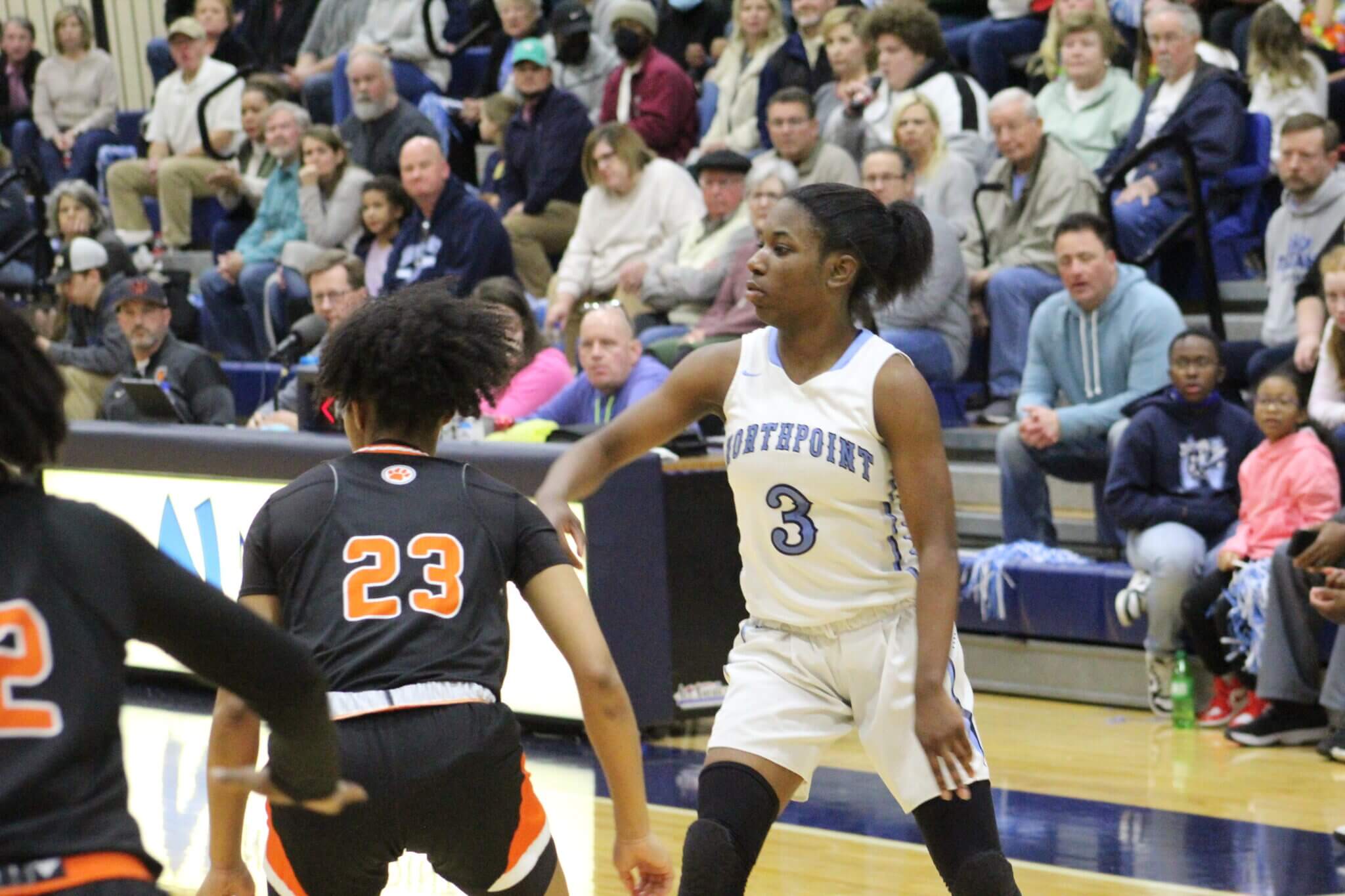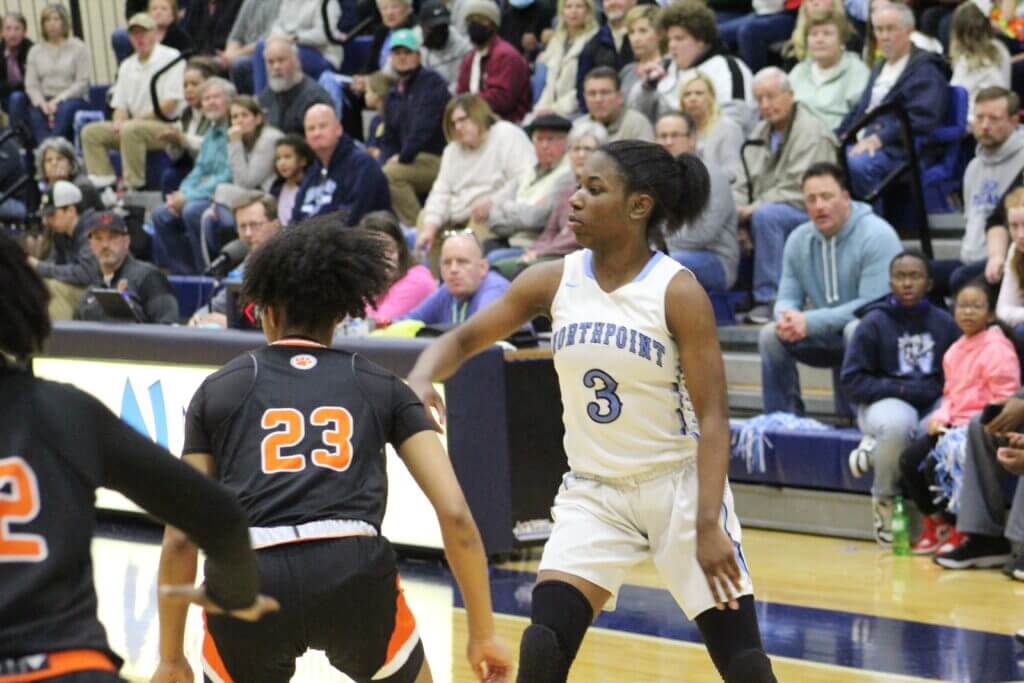 For the game, Wright led the Lady Trojans in scoring with 12 points and Karrington Ediwards finished with. Brylee Faith Cherry finished with eight and Isabella Carlson scored five.
Banks led all scorers with 17 for the Lady Cougars, followed by 15 from Shirley and 12 from Cooper.
Northpoint finishes their season with a 29-3 record.
"I was super proud of the way our girls competed," Gray said. "Our seniors, their toughness and their unity really carried us throughout the year. I think we maxed out who we are."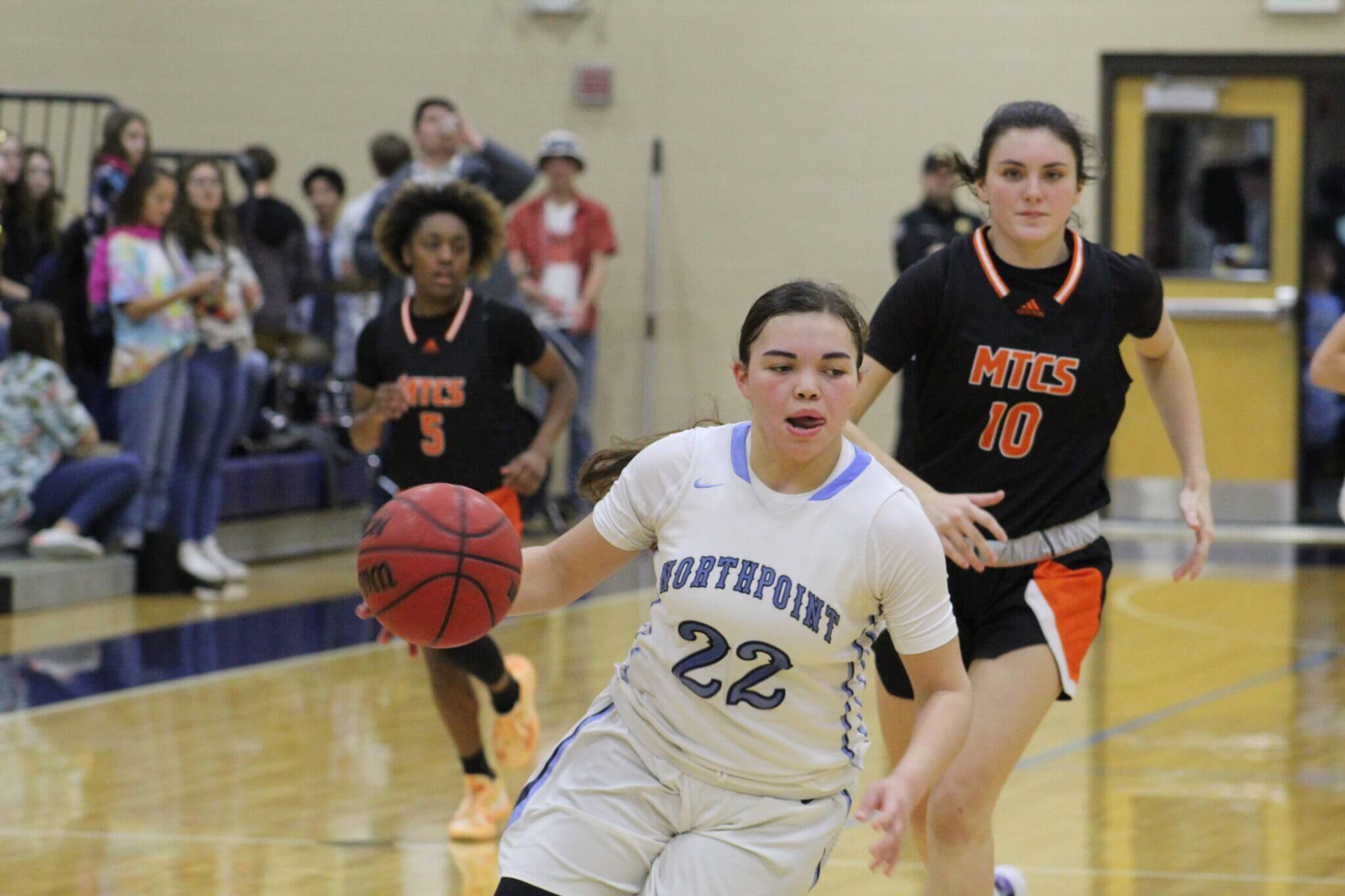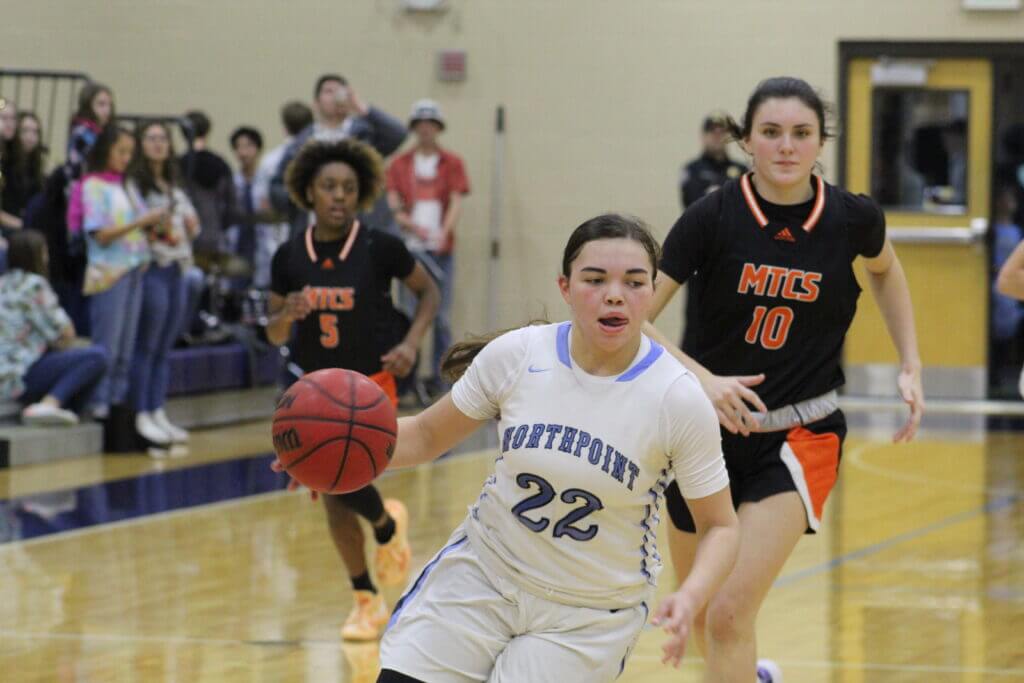 CLINTON 57, HORN LAKE 44: Another exceptional girls basketball season came to an end with Horn Lake's third-round loss to Clinton on the Lady Arrows' home court Friday night.
It was 17-5 for Clinton after one quarter but the Lady Eagles got within 23-17 Clinton at halftime.
Coming out of the locker room after intermission, Clinton upped the margin to 40-27 after three quarters on their way to the 13-point final score victory, although the Lady Eagles did within 40-31 with less than seven minutes left in the game.
Indiya Bowen was the offense for Horn Lake against Clinton with 23 points, hitting seven field goals, including one three-point, and was 8 for 10 from the free throw line.  Allison Liddell was next with seven and Horn Lake also got six points from Talayeah Lipford. Horn Lake finished its first season under coach Darryl Partee with a 21-4 record.