Saturday sports: Olive Branch, Horn Lake tripped up in the 'Tangle'
Photo: Madison Young of Olive Branch (24) fights for a rebound against Belmont Saturday at Pontotoc. (Bob Bakken/desotocountynews.com)
Saturday was not a good day for DeSoto County girls basketball at the annual 'Tangle on the Trail' Classic at Pontotoc High School. Olive Branch lost to Belmont 63-49 followed by Ingomar outscoring Horn Lake 68-41.
Meanwhile, boys basketball teams had much better success at The BIGG Classic in Biggersville, with DeSoto Central, Olive Branch, and Southaven all leaving with victories
BELMONT GIRLS 68, OLIVE BRANCH 41: It's been an exhaustive last few days for coach Jason Thompson's Lady Quistors, playing three games in three days and all away from the friendly confines of Charlie Bibbs Gymnasium.
After playing Paragould, Ark. and Jonesboro, Ark. in a tournament at Paragould, the Lady Quistors again boarded a bus for the hour and 20 minute trip to Pontotoc to play the Belmont Lady Cardinals in the first game of the Tangle on the Trail Saturday morning.
While Olive Branch came away without a win in the three contests during the weekend, Thompson knew competitive time on the floor would be beneficial to the youthful squad.
"We had to have some games for the simple fact that we've been off for two weeks," Thompson said. "We had the week off before Thanksgiving and the week of Thanksgiving. But, the kids competed, especially that first game (against Paragould) in a hostile environment and with adversity."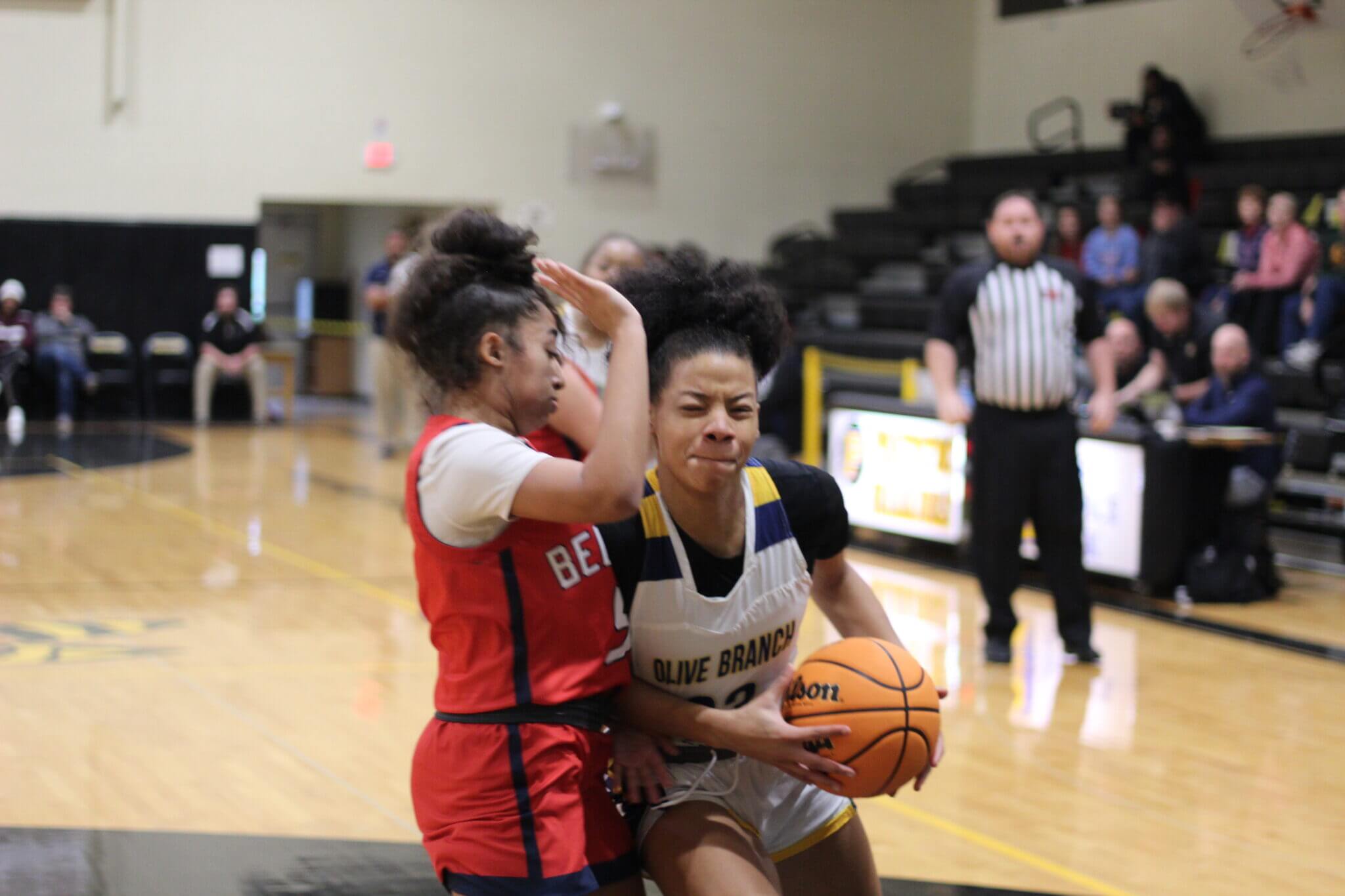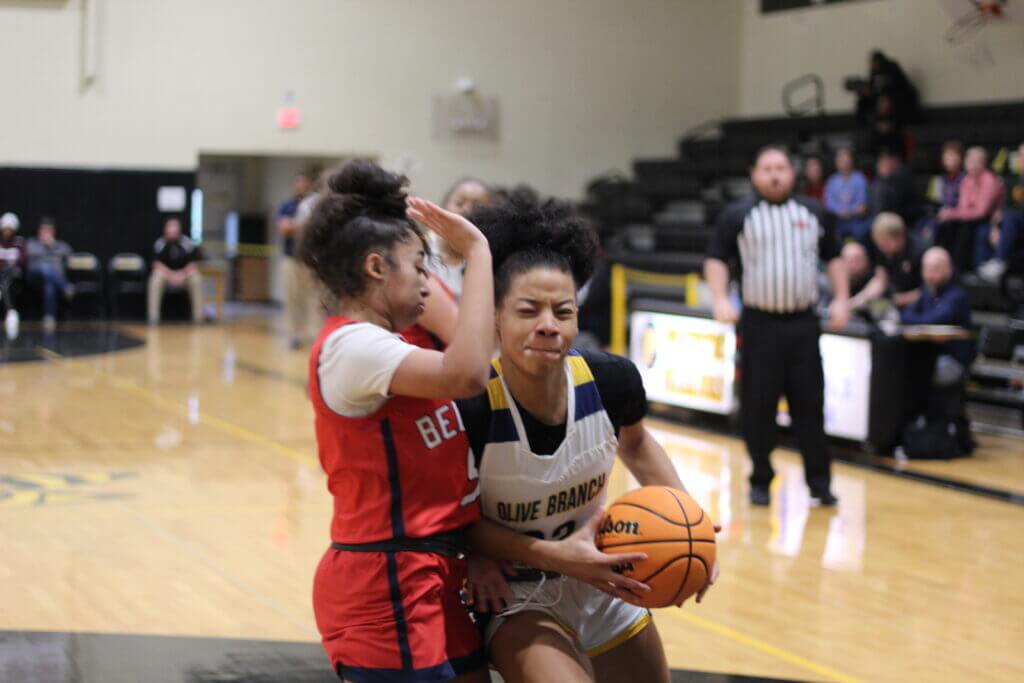 Olive Branch lost Thursday to Paragould 53-39 and Friday to Jonesboro 57-25.
Saturday, they met a Class 2A Belmont team that improved to 9-2 after the contest was done.
The Lady Cardinals took a 30-15 lead into the dressing room at halftime and broke the game open with a 20-point third quarter, putting it away in the final eight minutes with an 18-13 advantage.
Alaina Hubbard led Belmont with 17 points, which included five three-pointers. McKinley Bennett and Mary-Grace Storment each scored 14 for the Lady Cardinals.
Brianna Black led Olive Branch in scoring with 12 points, continuing a role she's had for most of the season of being the Lady Quistors' top scorer.
"She's a sophomore that can really play the game and we're trying to get her in spots that exploit that opportunity and skillset," Thompson said.
No one else scored more than five for Olive Branch.
INGOMAR GIRLS 63, HORN LAKE 49: Horn Lake played Ingomar in an afternoon meeting of the daylong Tangle on the Trail and the Lady Eagles met Ingomar's Macie Phifer, who has drawn the attention of several Division I colleges. Phifer lived up to the pregame billing with a 25-point performance in the 63-49 victory.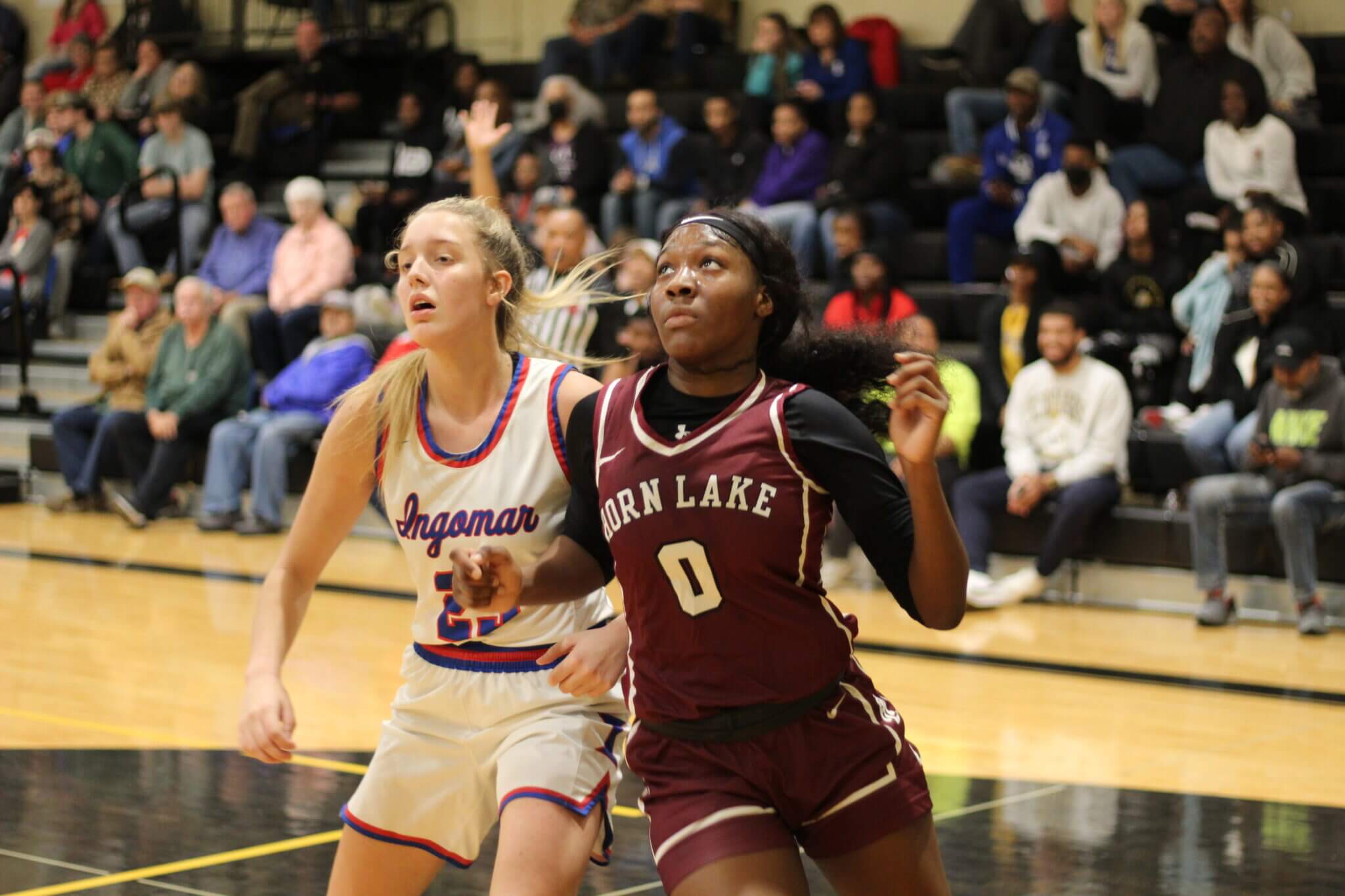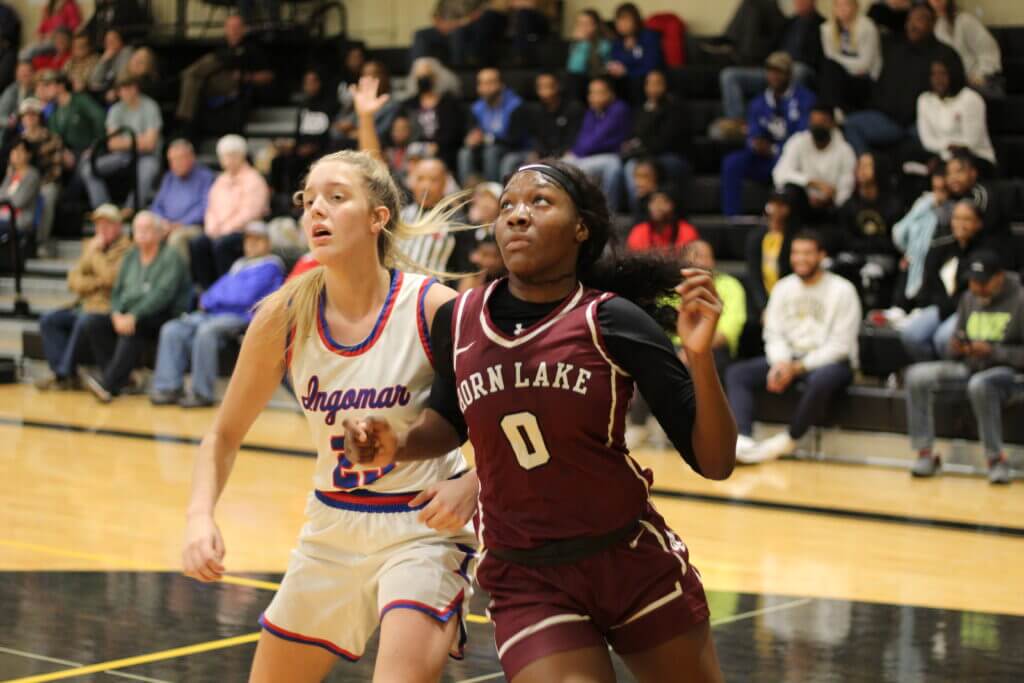 Indiya Bowen of Horn Lake, herself a Southeast Missouri State signee, was held to 15 points, which also factored in the 14-point loss to the Class 1A school that improved to 13-0 with the victory. Bowen typically has scored 20 or more points and was coming off a 27-point effort in a 57-46 loss to Brandon Friday night.
The Lady Eagles held a one-point edge after one quarter at 17-16 but Ingomar took control by holding Horn Lake to just six points in the second quarter for a 33-23 halftime lead.
The lead increased 50-32 after three quarters with Horn Lake again being held under 10 points for the period with just nine. The Lady Eagles recovered in the final quarter to outscore Ingomar 17-13 but it was not enough for a last minute comeback.
Phifer got support from Daylen Grisham with 14 points and Lindsey Dillard with 10. Bowen was supported by Kaitlyn Williams and Franziska Kelly with 10 points each.
Saturday, Dec. 10
The BIGG Classic at Biggersville-boys basketball
DeSoto Central 60, McNairy Central 55

DeSoto Centrall: KJ Patrick 11, Game MVP

Olive Branch 71, Booneville 59

Olive Branch: Jaylyn Tyler 20, Game MVP. Kaleb King 12, Zahir Gutierrez 11.

Southaven 65, Saltillo 64

Southaven: Rondarius Donley Game MVP
Prep boys' basketball
Northpoint Christian 68, Freedom Prep 43
Prep girls' basketball
Tangle on the Trail at Pontotoc
Belmont 68, Olive Branch 41

Olive Branch: Brianna Black 12

Ingomar 63, Horn Lake 49

Horn Lake: Indiya Bowen 15
NBA G League basketball
Memphis Hustle 117, Texas Legends 102

Memphis Hustle: Dakota Mathias 24, Justin Bean 23, Terrell Brown Jr. 20. (Box score)