Saturday sports: Hernando stopped by Oxford in playoffs
Saturday was another busy day in the baseball and softball playoffs involving DeSoto County teams. It was a tough day for Hernando teams, as the baseball Tigers were eliminated from the playoffs by Oxford and the softball Lady Tigers lost to Germantown (Madison) to set up a series-deciding game three Monday night in Hernando.
Elsewhere, DeSoto Central and Northpoint Christian baseball and softball teams all won in their respective playoff series or tournament game.
Following is a recap of Saturday's play involving DeSoto County squads.
BASEBALL – OXFORD 10, HERNANDO 3 – It was an uphill battle for the Hernando Tigers Saturday night from the very first batter in Oxford's 10-3 series-clinching victory at Tiger Field. Chargers' lead-off hitter Campbell Smithwick opened the game with a homer to right field for an early 1-0 lead and that set the tone for what was to become a frustrating night for Hernando.
"We got behind early and we couldn't climb that mountain," said Hernando coach David Lara. "I think our guys continued to fight and continued to battle throughout the whole game. It was just a huge mountain to overcome."
The Tigers were held to just three hits for the contest and were to just one hit for five innings by winning pitcher Brady Stinnett, who handcuffed Hernando bats, despite just striking out two and walking three in six innings on the mound. Topher Jones doubled and Hallas Lawson had the other two hits for the Tigers. Tyler Sullivan, the first of three pitchers used by Hernando, gave up six runs, five earned, in 3.1 innings of work.
Oxford padded to the lead with consecutive three-run innings in the third and fourth, and added two runs in the sixth and one more in the seventh. Hernando's offense came alive late with two runs in the sixth and one more in the seventh.
Hernando bats were held to just five hits in the two games. Oxford now faces DeSoto Central in the North Half final series that starts on Friday.
"We're young on the field but our seniors just showed some great leadership the whole year," Lara said about his group. "They found their role and they did their role well and did a great job of leading these young guys."
Elsewhere…DeSoto Central defeated Madison Central 10-8 as the Jaguars scored four times in the seventh inning to win and advance to the North Half final series against Oxford, starting Friday.
Down 8-6 in the top of the seventh, DeSoto Central scored four times in the seventh to win. A Ryan Musselwhite base hit scored a run, followed by another base hit from Connor Keough to tie the game at 8-8. DeSoto Central would then capitalize on a failed pickoff attempt to first that scored what became the winning runs.
DeSoto Central pounded out 12 hits in the slugfest, including doubles from Kristian Sprawling, Gavin Brassfield and Brock Tapper, who also drove in a pair of runs. Luke Sides earned the win in relief, pitching 3.1 innings and allowing one earned run. Tapper struck out five and walked one in 3.2 innings pitched, but was roughed up for seven runs, four earned, on six hits…Northpoint Christian pounded University School of Jackson 11-1 in five innings in the TSSAA Division II-A West Region baseball tournament Saturday night. The tournament now switches to Trinity Christian Academy in Jackson, Tenn., where the Trojans play their next game Monday evening. Jay Ferguson and Rob Hayes doubled for Northpoint among a 10-hit attack, highlighted by a six-run second inning. The Trojans also took advantage of five errors by the USJ Bruins. Winning pitcher James Smith struck out nine and walked one while allowing five hits in the victory. Hayes, Connor McKnatt and Ferguson each had two hits on the night for Northpoint.
SOFTBALL – NORTHPOINT CHRISTIAN 9, UNIVERSITY SCHOOL OF JACKSON, TENN. 8 – It was your classic back-and-forth see-saw affair in the TSSAA Division II-A West Region tournament game at Northpoint, decided when a bases-loaded wild pitch scored the Lady Trojans' Karis Chambliss from third in the bottom of the fifth inning of a 9-8 Northpoint victory Saturday afternoon in Southaven.
The win puts the Lady Trojans into the tournament's Final Four which now moves to Trinity Christian Academy in Jackson on Monday, when the Lady Trojans will play Evangelical Christian School at 6 p.m.
Northpoint held a 3-2 lead after one inning but USJ scored three times in the second for a 5-3 lead after two. The Lady Trojans would tie the game with two runs in the third and led 8-7 after four. Northpoint and USJ traded runs in the fifth inning, including Chambliss' run on the wild pitch.
From there, defenses buckled down and nothing further came across the plate with the game ending when Ela Golden grounded out to pitcher Olivia Sowell.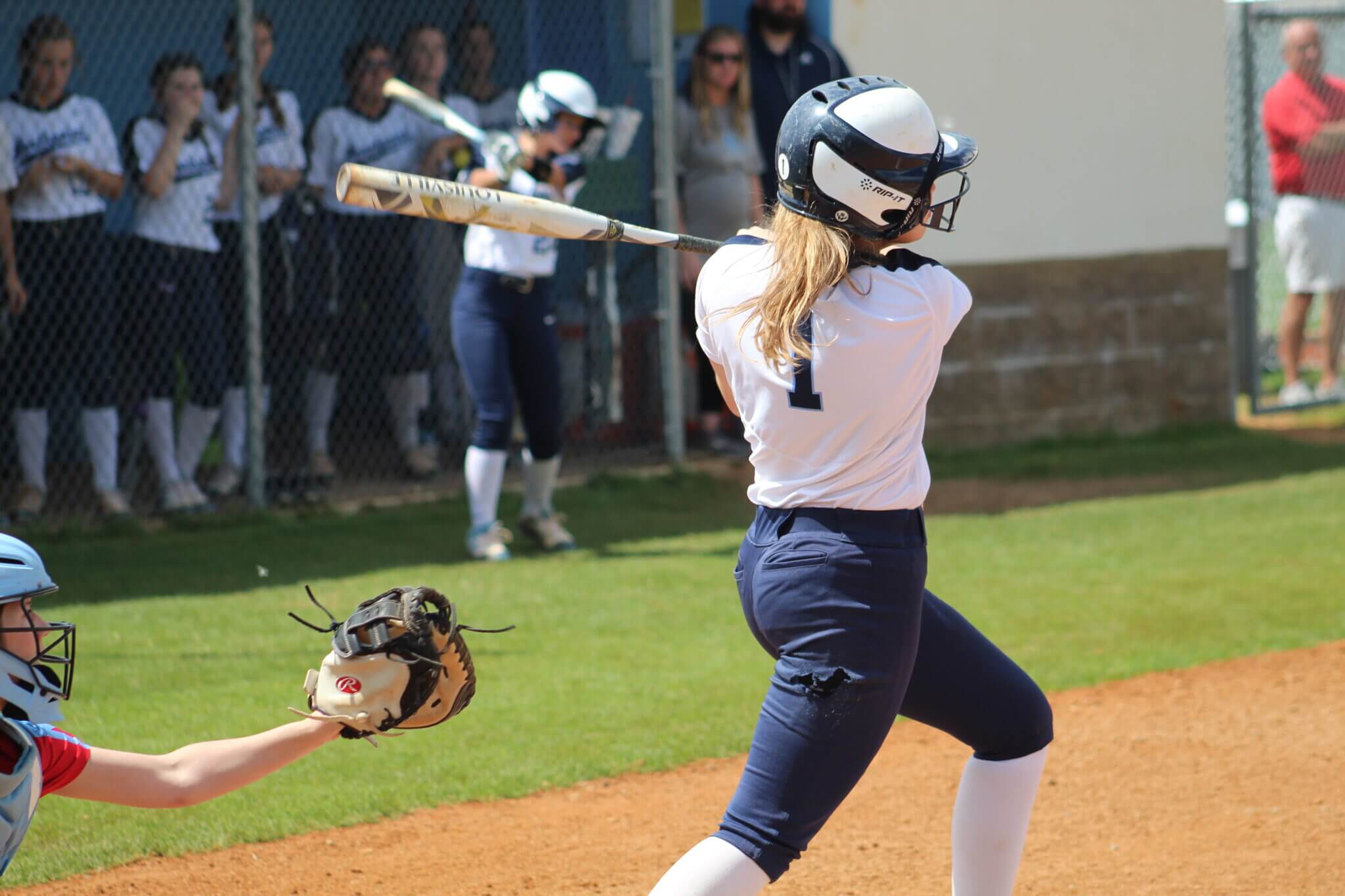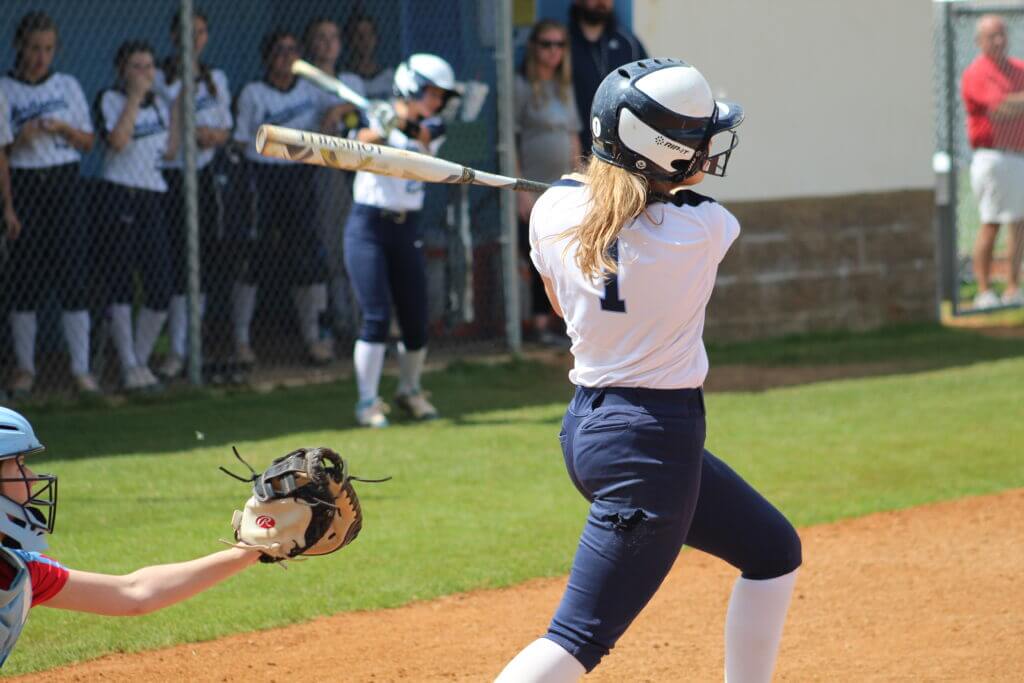 Sowell picked up the victory in the circle, giving up nine hits and eight runs, six of which were earned. She was also dominant at the plate with four hits, including a double and a triple.
"She was dominant on both sides of the ball and her coming in there with that focus, being able to go in there and throw strikes and then our defense backing her up behind her is a beautiful picture of what we want to accomplish as a team," said Northpoint coach Joy Holland. "I hope it only gets better going forward."
Kelli Reese Hubbard also doubled, tripled and scored three times for Northpoint in the contest.
Elsewhere…DeSoto Central defeated South Panola 3-2 to reach the MHSAA 6A North Half series for the fourth straight year, not including the pandemic year of 2020. The Lady Jags rallied in the top of the sixth inning with the winning runs scored by Darby Smith and Madison Hudson who both came home on a throwing error. Savannah Wilanks and Arin Dale both doubled for the Lady Jags, part of a five-hit offensive attack. Chesney Beckham and Jorja Wheeler combined for the victory in the circle. Wheeler struck out four in three innings of relief…Germantown (Madison) defeated Hernando 3-1 to even the MHSAA 6A softball playoff series at 1-1 with the deciding third game Monday in Hernando at 6 p.m. Hernando's only run of the game came in the third inning when Avery Wolfe scored on a double to the wall by Julia Shaw. Wolfe also doubled among four Lady Tiger hits.
DESOTO COUNTY SCOREBOARD – SATURDAY, MAY 7
Prep Baseball
MHSAA 6A Playoffs Third Round-Best of Three
Oxford vs. Hernando
Friday – Oxford 3, Hernando 1
**Saturday – Oxford 10, Hernando 3 (Oxford wins series 2-0)
DeSoto Central vs. Madison Central
Friday – DeSoto Central 7, Madison Central 1
**Saturday – DeSoto Central 10, Madison Central 8 (DeSoto Central wins series 2-0)
TSSAA Division II-A West Region baseball tournament
**Saturday – Northpoint Christian 11, University School of Jackson, Tenn. 1 (5 innings)
Prep Softball
MHSAA 6A Playoffs Third Round-Best of Three
Hernando vs. Germantown (Madison)
Friday – Hernando 8, Germantown 5
**Saturday – Germantown 3, Hernando 1 (Series tied 1-1)
Monday – Germantown at Hernando – 6 p.m.
DeSoto Central vs. South Panola
Friday – DeSoto Central 5, South Panola 4
**Saturday – DeSoto Central 3, South Panola 2 (DeSoto Central wins series 2-0)
TSSAA Division II-A West Region softball tournament
**Saturday – Northpoint Christian 9, University School of Jackson, Tenn. 8
Photo: Hallas Lawson takes a swing on a Brady Stinnett pitch in Saturday's 10-3 Hernando loss to Oxford. (Bob Bakken/DeSoto County Sports)