Prep roundup: Lewisburg's Miles earns century coaching win
Photo: Briley Ross (17) of Lewisburg battles a Lady Quistor opponent for the ball during the girls' soccer game Thursday at Olive Branch. (Bob Bakken/DeSoto County Sports)
It was a significant win for Lewisburg High School girls' soccer coach Scotti Miles Thursday night.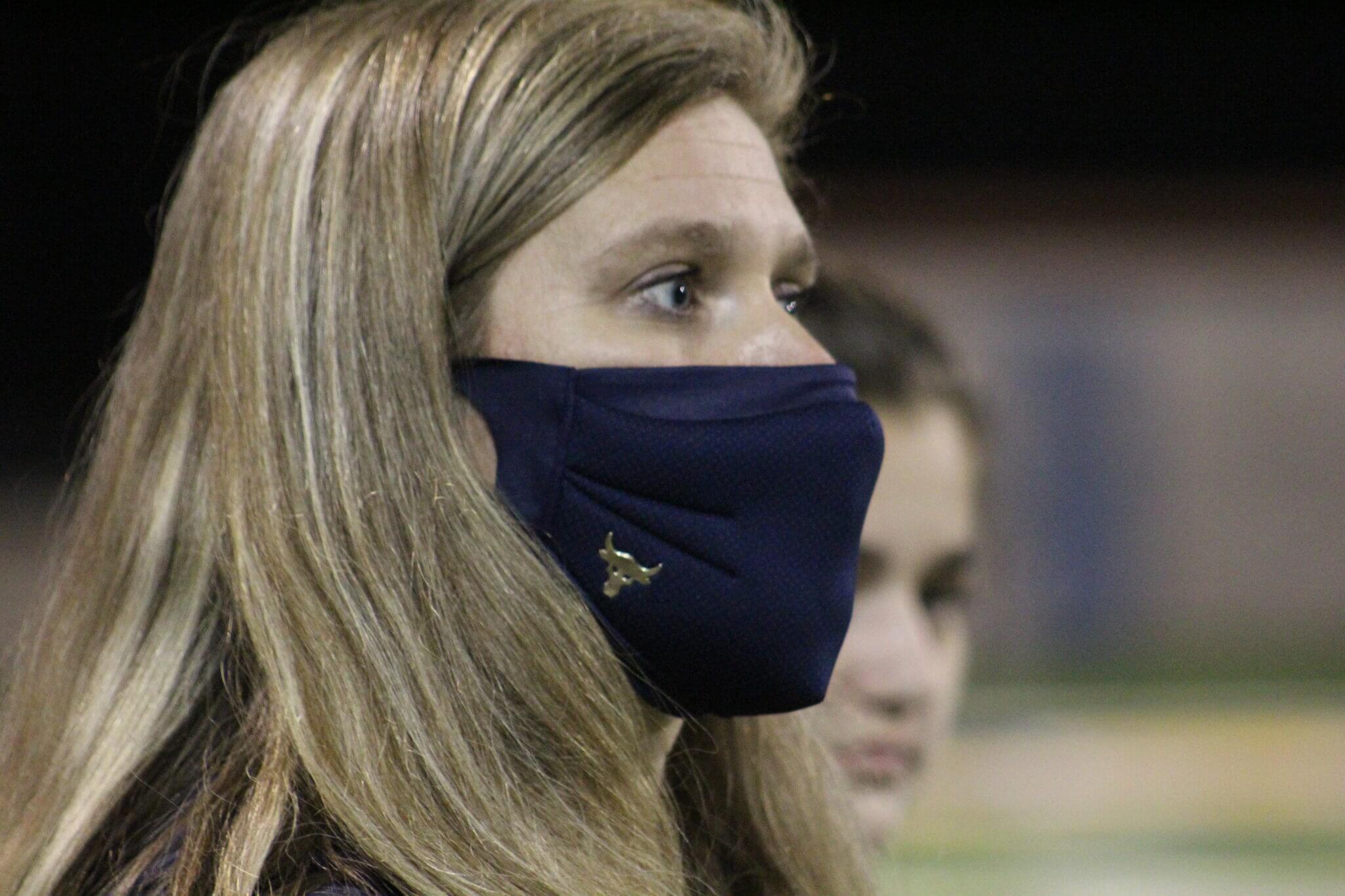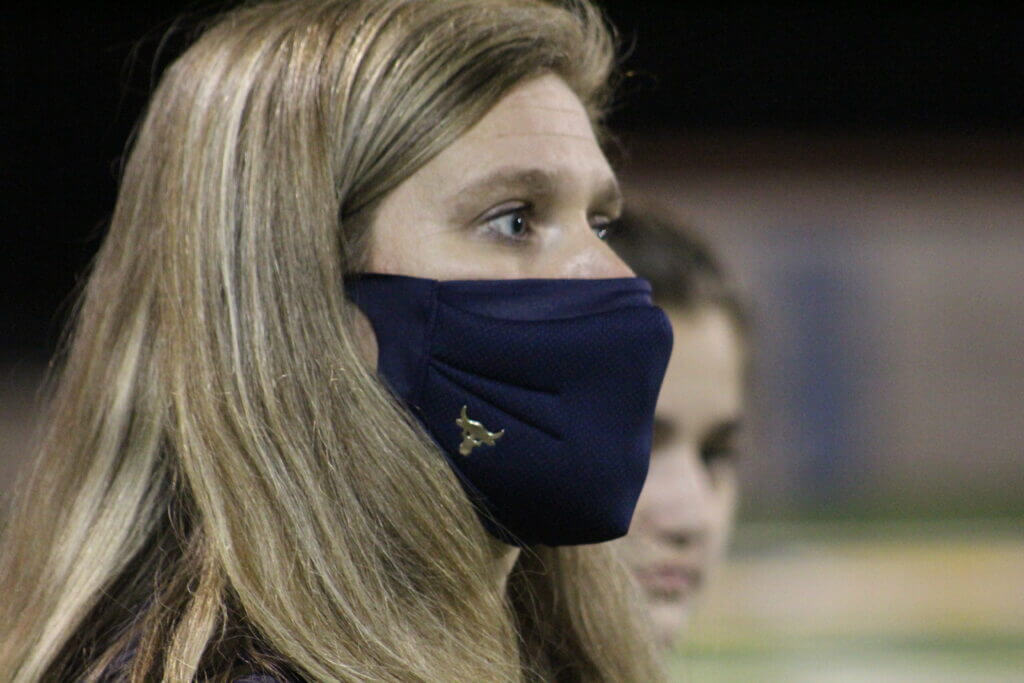 MIles' Lady Patriots shut down Olive Branch 7-0 in the teams' final regular season match, a match halted by the mercy rule 10 minutes into the second half.
What made it extra special for Miles and her team, though, was that it marked the veteran coach's 100th career coaching victory. She has been head coach at The Burg for seven seasons after being an assistant coach at DeSoto Central.
Lewisburg took a 5-0 lead over the Lady Quistors at intermission and scored twice more in the first 10 minutes of the second half to seal the result when the clock clicked past 10 minutes gone.
Brenna Becker and Briley Ross led Lewisburg's offense with two goals each, followed by single goals from Kylie Fitts, Casey Jasick, and Miriam Groscost.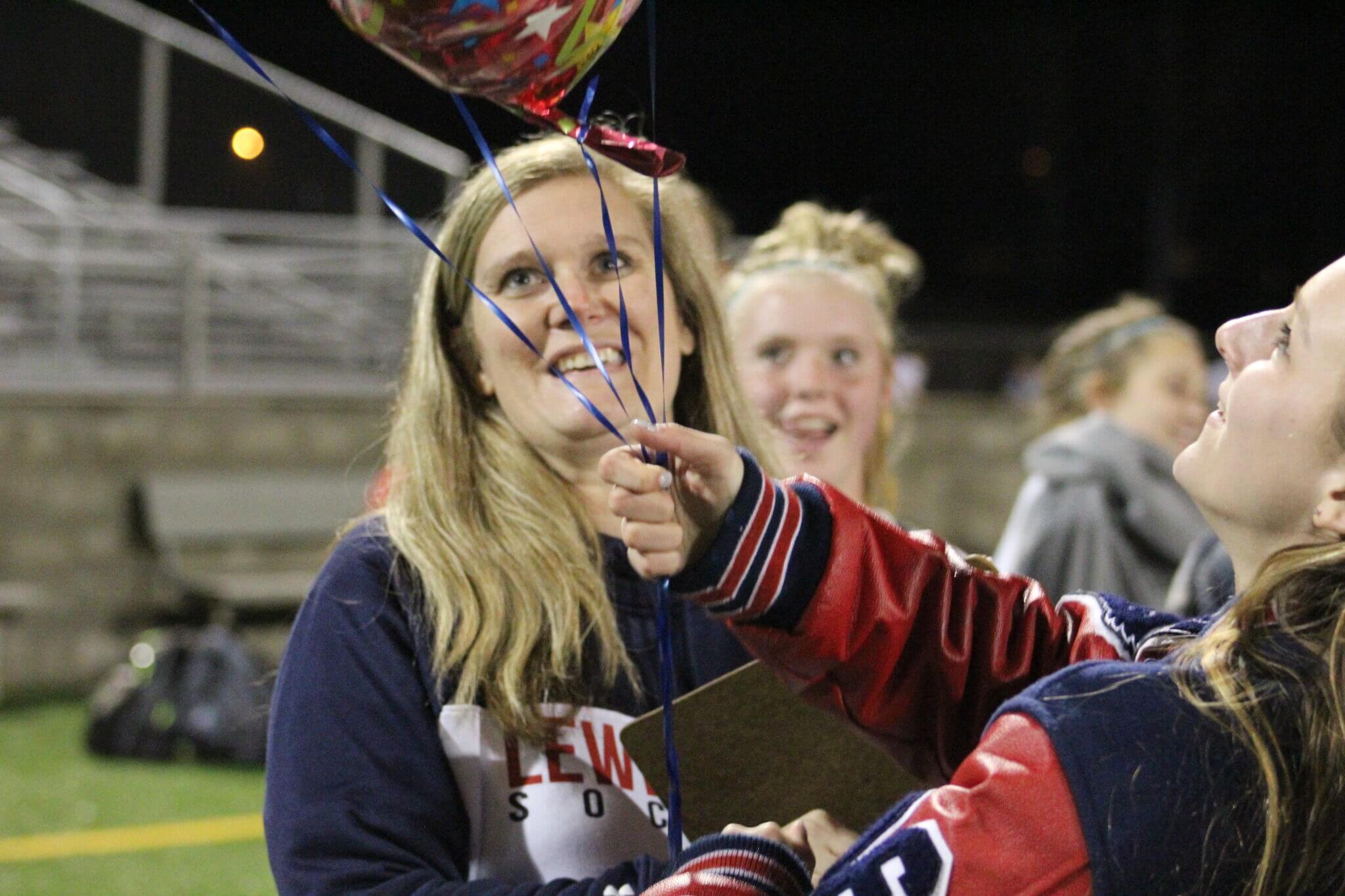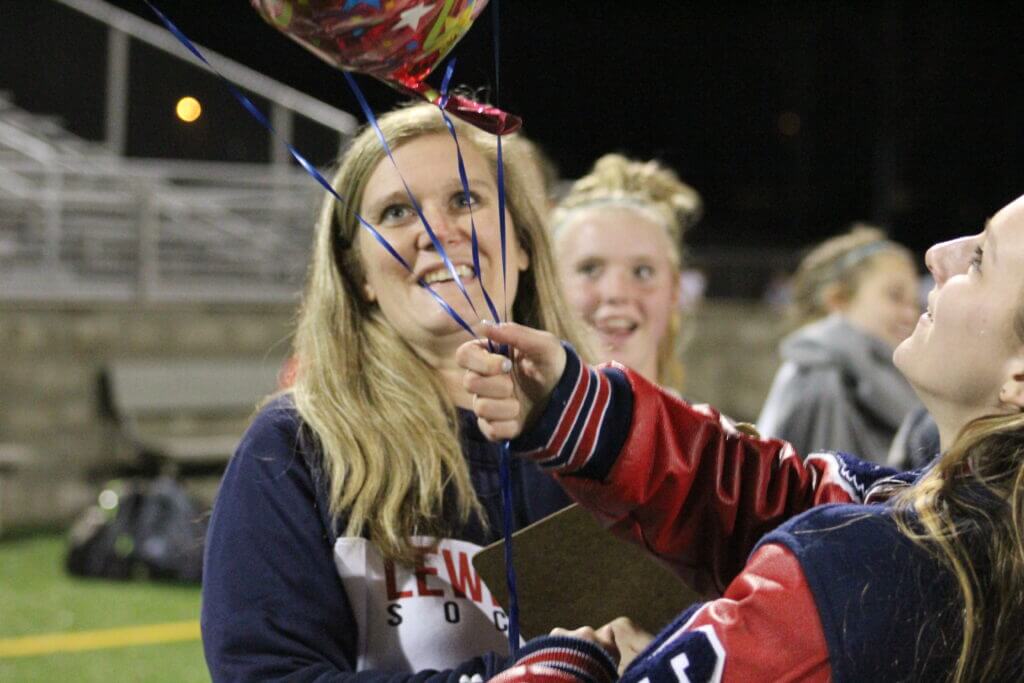 "I write my record down at the end of every year but I don't really keep up with," Miles said. "It was my husband who made the comment about getting 100 wins."
The victory improved the Lady Patriots' record to 10-5 and the Region 1-6A mark to 4-2, heading into the start of playoffs Tuesday night at either Clinton or Madison Central. Miles wants her team to take a business-like attitude into the postseason, but acknowledges it's been good to just be able to play.
"We've had a rough, emotional season with the injuries and the quarantine and things like that, so I'm just thankful that we get to have a season at all," Miles said. "To get this on the last day and the last game was pretty special."
The playoffs will bring more pressure on the teams taking part, but Miles wants to see a "gem" of a result for her squad.
"Pressure can make you do two things," Miles said. "You can bust pipes or make diamonds. Our girls have chosen to make diamonds. We've been trying to make diamonds ever since."
THURSDAY'S DESOTO COUNTY SCOREBOARD
Prep boys basketball
Hernando 66, Oxford 64 (Hernando: Josh Williams 17, Carl Malone 16.)
Lewisburg 73, Olive Branch 67 (Lewisburg moves to 12-10 for the season and 2-1 in district play. First Lewisburg win over Olive Branch. Max Zizman 26, Eli Lamb 15, Hayden Drumwright 14, Logan Coker 13)
Prep girls basketball
Hernando 62, Oxford 48 (Hernando district record 3-0. Abbey Harrison 26, Victoria Walton 17)
Prep boys soccer
Lewisburg 5, Olive Branch 0 (Lewisburg: Hogan Payne 1 goal, 2 assists)
Lamar 8, Magnolia Heights 0
Prep girls soccer
Lewisburg 7, Olive Branch 0 (Lewisburg coach Scotti Miles' 100th career coaching victory. Brenna Becker 2 goals, Briley Ross 2 goals, Kylie Fitts 1 goal, Casey Jasick 1 goal, Miriam Groscost 1 goal)
JUCO Men"s Basketball
East Mississippi 77, Northwest Mississippi 74
JUCO Women's Basketball
East Mississippi 78, Northwest Mississippi 53