New soccer, baseball complexes at Northpoint
Photo: Fans watch a recent baseball game at the new and renovated stadium facility at Northpoint Christian School in Southaven. (Bob Bakken/DeSoto County Sports)
New athletic facilities at Northpoint Christian School have been dedicated for use by the school's soccer and baseball teams. 
The school's soccer teams are playing on a new field at the Northpoint campus in Southaven named the Dr. and Mr. Clair E. Cox II Soccer Field, a facility put together with a gift from the Cox family.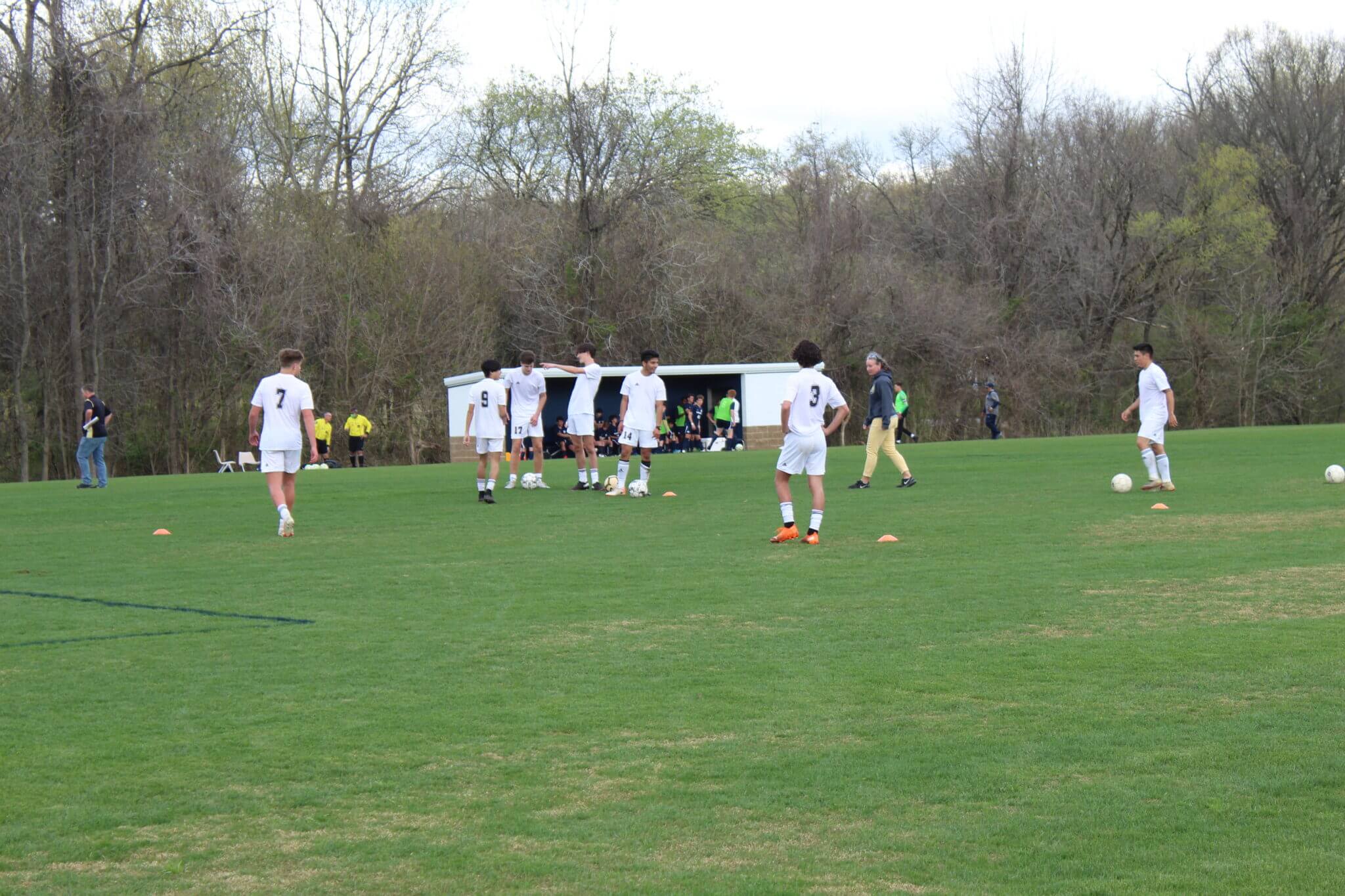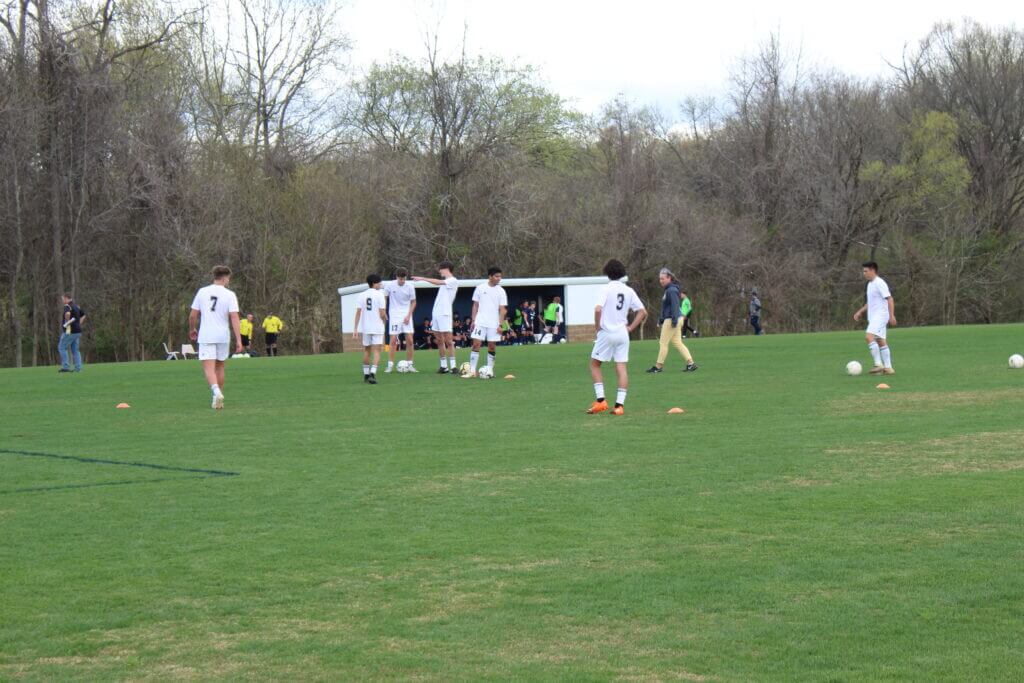 Dr. Cox's grandson, Clair IV, is a member of the Trojans boys' soccer team while attending Northpoint Christian School and the family helped fund the on-campus facility project. Dirt work preparation, irrigation, and the installation of a new, college-level grass field was done. The gift also included the installation of bleacher seating, a new scoreboard, goal, and covered bench areas for both teams.
"We were more than glad to help Northpoint with the soccer field," said Clarice Cox. "We're really happy with the school."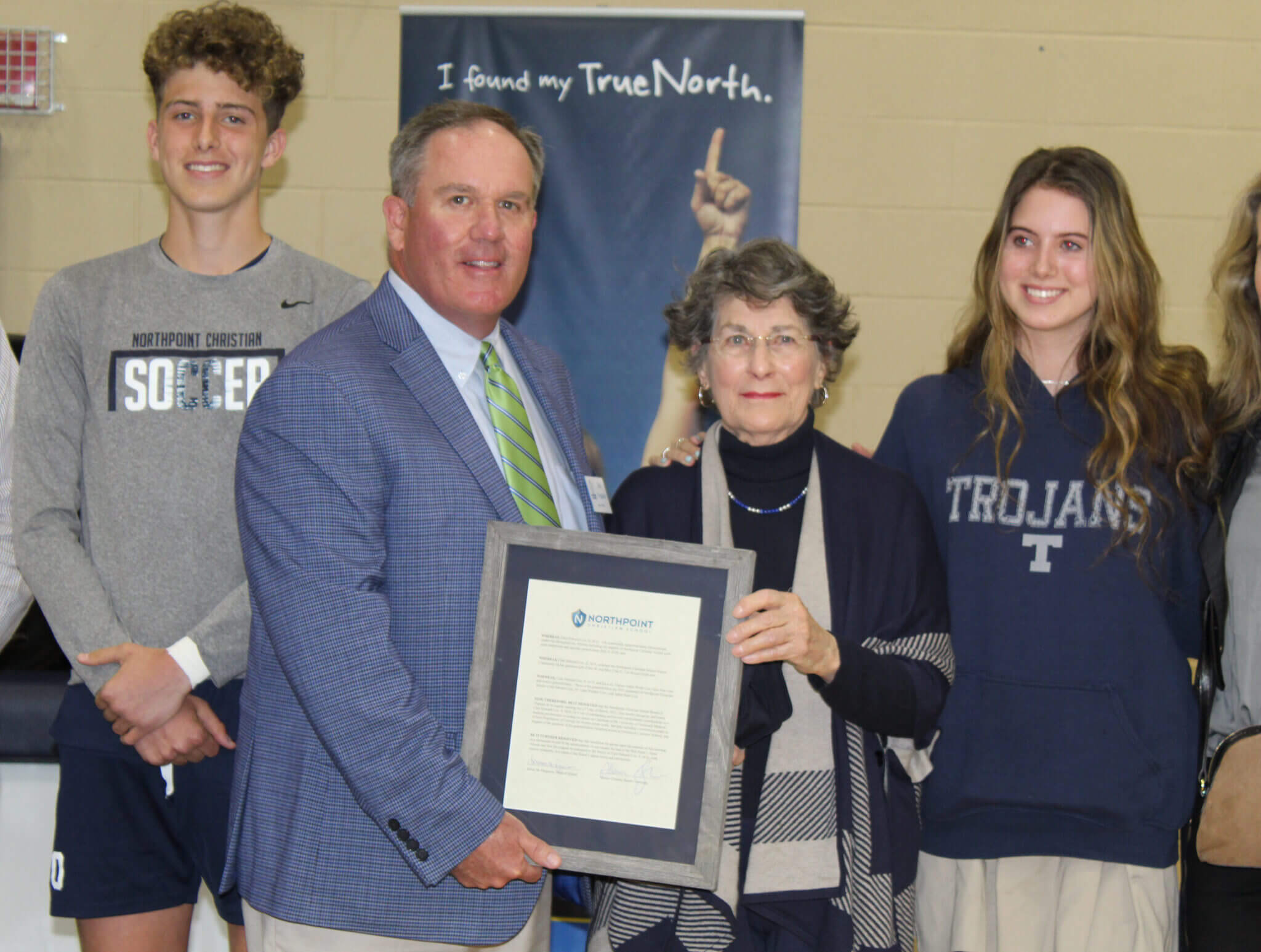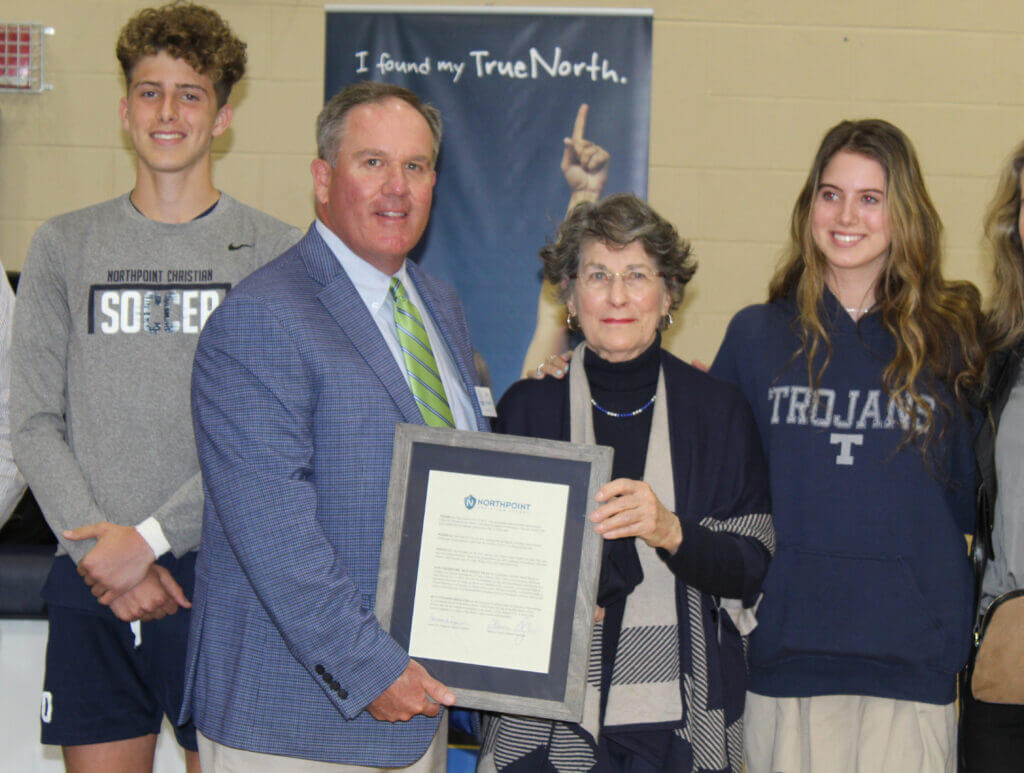 The facility has already been put to use by the Northpoint girls' soccer team this past fall and the boys' regular season began Tuesday, March 23, when the double dedication ceremony and reception was held.
Before the new soccer facility was constructed, Northpoint soccer teams played on the school's football field and there was no soccer-specific practice area or playing field available.
The gift from the Homer Skelton family helped renovate the school's baseball stadium to now include covered seating for 210 people, a press box and concession building.
It is the latest effort in building a legacy of programs and activities for youth and education by the family of Skelton.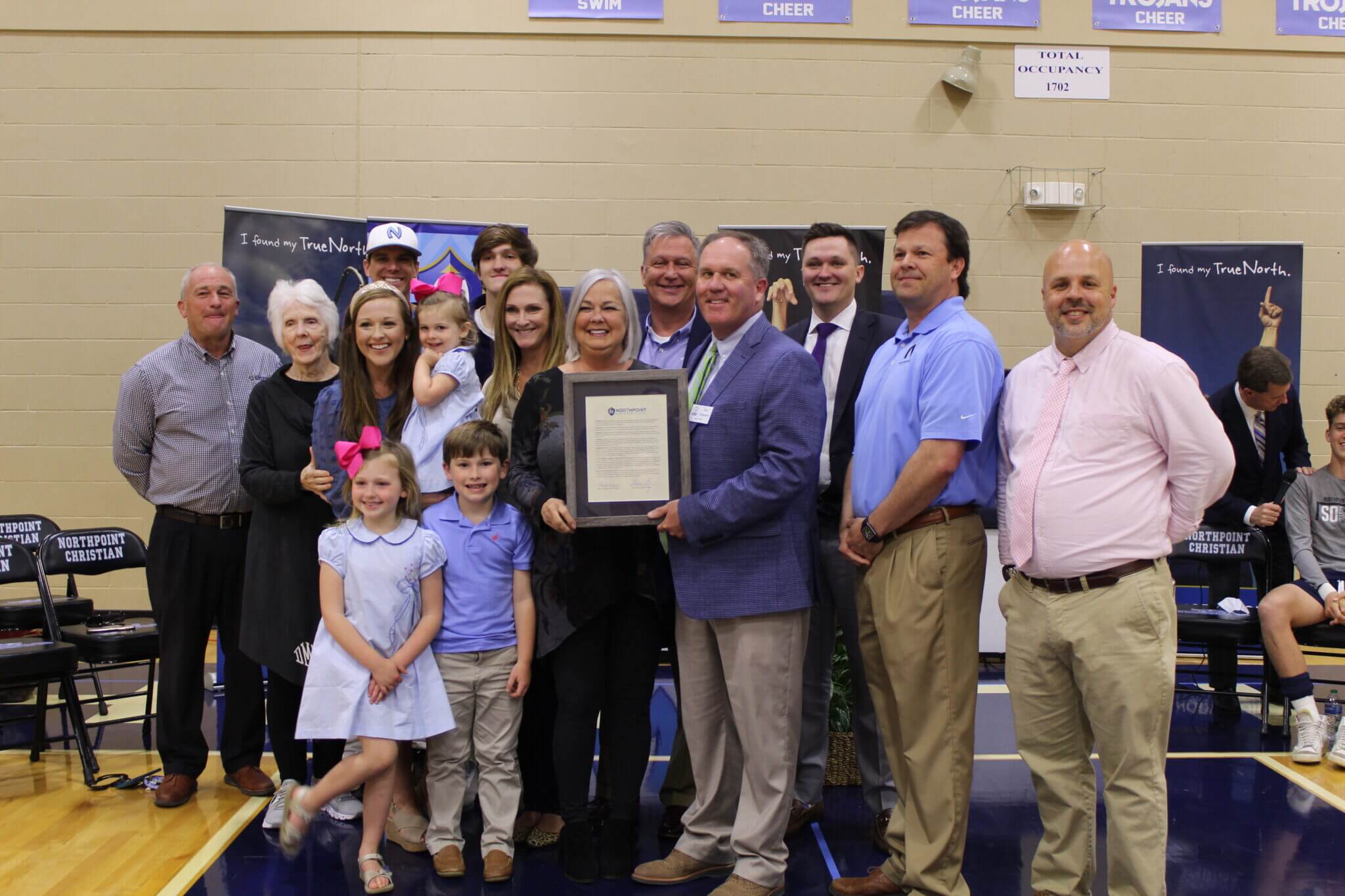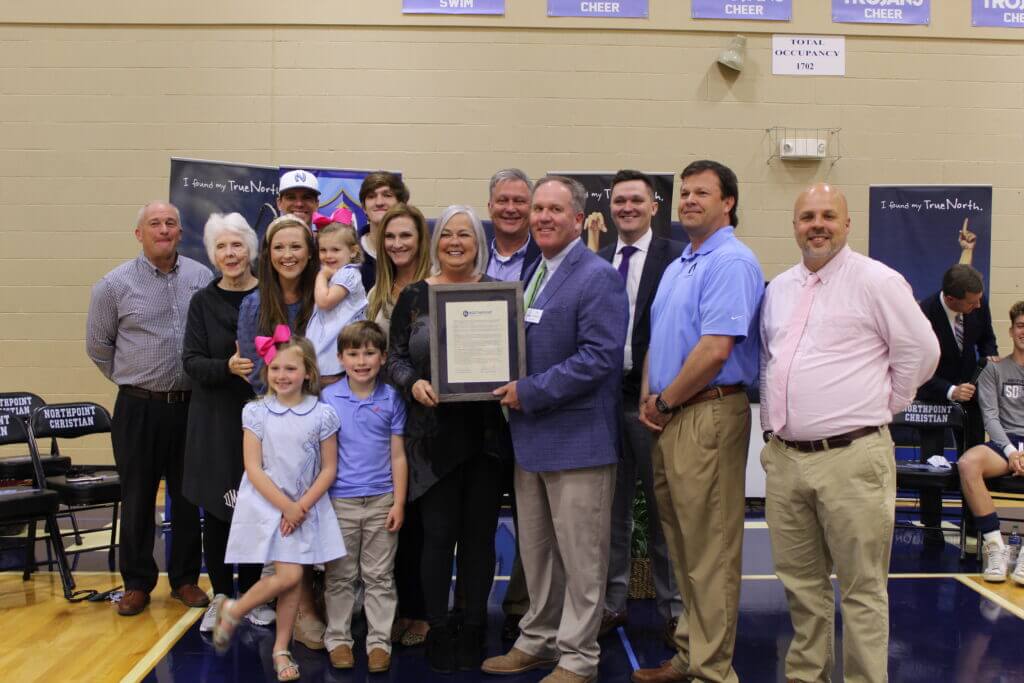 "He began giving to SBEC in 1993," said family member Michelle Chapman. "He always had a heart for education and this is extra special because it is Christian education. He's been very faithful in giving and stewarding resources to help kids grow. Our kids love sports so we love to help the sports area."
SBEC, or Southern Baptist Education Center, was the original name for the school before it became Northpoint Christian School in 2013.
The baseball complex also has a state-of-the-art "hit hut" and baseball locker room. The school had been in the midst of a multi-year fundraising effort to upgrade the baseball facilities, an effort that ended last spring.
In a news release, Northpoint Head of School Jim Ferguson said, "We are so grateful to the Cox and Skelton-Chapman families who have blessed the school with gifts that will be benefiting student-athletes for years to come. They have truly created beautiful legacies honoring the memory of loved ones, and we are forever grateful for allowing Northpoint to be part of that legacy."