Prep volleyball
Lewisburg 3, Hernando 1 (25-12, 23-25, 25-10, 25-17)
Northpoint Christian School 3, Macon Road Baptist, Tenn. 0 (25-11, 25-15, 25-10)
Girls soccer
Lamar School 8, Magnolia Heights 1
SPORTS BRIEFS: Hernando had the best DeSoto County finish for boys in Saturday's Tupelo Cross Invitational meet. The Tigers finished in sixth place in the 4A-6A division with a team score of 132 points. Lewisburg was the other DeSoto County school taking part and the Patriots were 10th with 306 points scored.
Graham Weiss led Hernando runners with a 17th place overall finish in a time of 18:25.07. Lewisburg was led by freshman Hudson McRae, who was 41st overall in a time of 19:52.49.
The Hernando girls were second in their 4A-6A division meet on Saturday at Tupelo with a score of 53 points. Lewisburg's girls were seventh in the team standings at 208 points.
Freshman Riley Jackson of Hernando was fourth in the individual race with a time of 19:56.76 and eighth-grader Delaney Hopkins was 10th in a clocking of 21:40.64.
Gabrielle Gordon paced Lewisburg's team with a 24:56.61 time, good for 45th place overall in the five-kilometer race.
Saltillo won both boys and girls races at Tupelo Saturday. The boys scored 58 points to second-place Starkville with 70. The Saltillo girls scored just 17 points to win with six of the top 10 places.
DeSoto Central boys took fifth in the Purple Division of the Frank Horton Invitational cross country meet in Memphis this weekend. The Jaguars scored 103 points to trail meet winner St. Benedict at Auburndale's 43 points. Alan Olivas was DeSoto Central's best runner with an 11th place finish and a time of 18:45.29.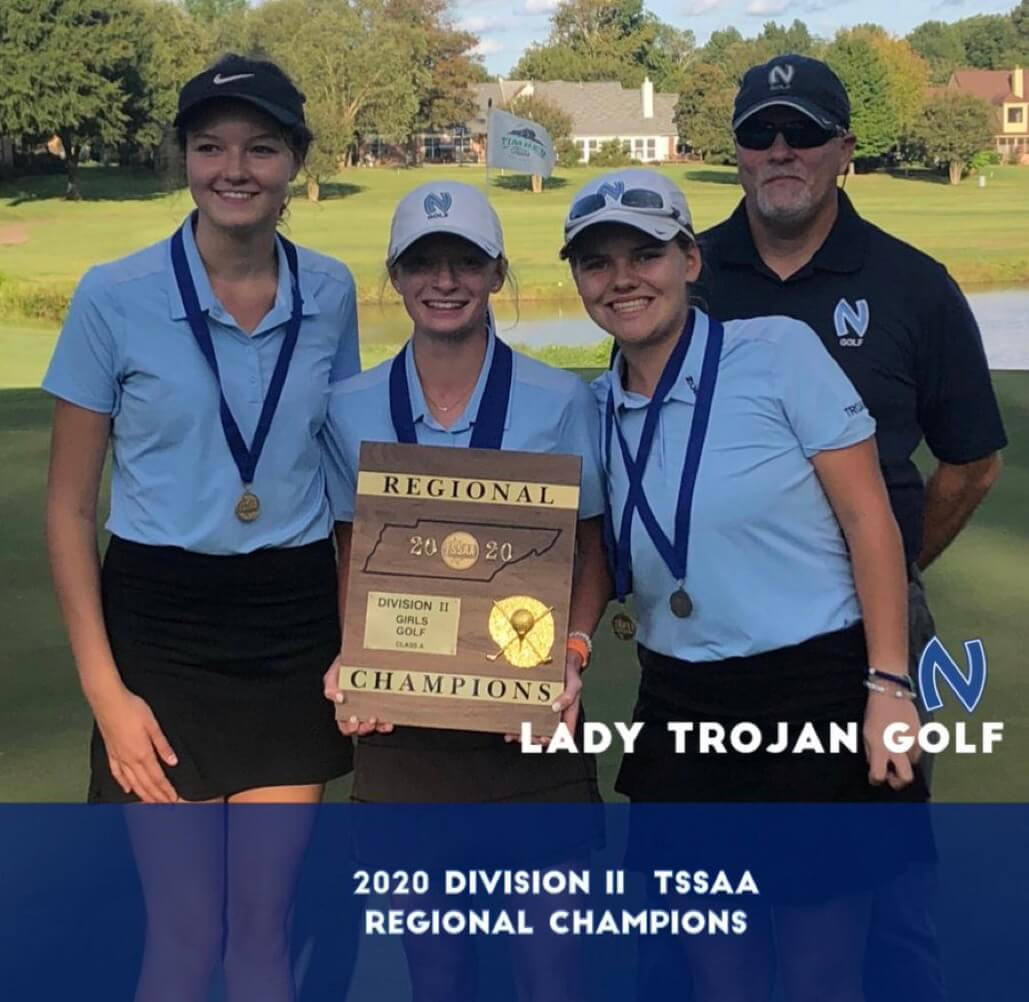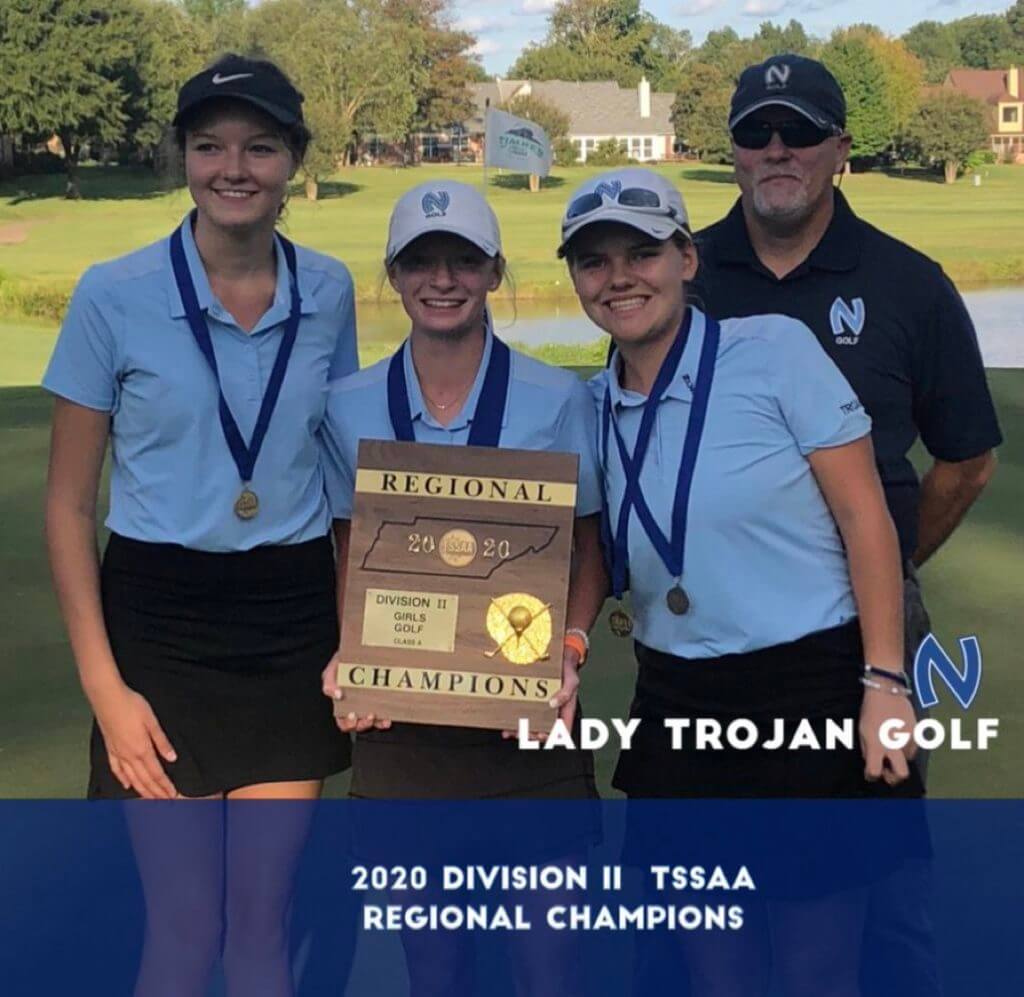 LADY TROJANS WIN AGAIN: Northpoint Christian School won the TSSAA Division II regional girls' golf championship on Monday for the third straight year. Members of the team are Maddie Fleming, Carla Kay Hickham and Ella Cress. Coach of the team is Brian Stephens. Northpoint won with a team score of 156 for the 18-hole event. University School of Jackson (USJ) was second at 162 and Evangelical Christian School was third at 173.
Claire Henson of USJ won medalist honors with a 71. Cress of Northpoint was second at 76 and teammate Hickham was fifth overall with an 80. The state tournament is Oct. 12-13 at MIddleBrook Golf Club in Mancheser, Tenn.