Monday sports: Trojans top Margolin Hebrew
Lewisburg wins MHSAA Class III boys' bowling title
Photo: Josh Miles, the lone senior on this year's Northpoint Christian boys' basketball team, scores two of his 13 points over Yosef Vanderwalde of Margolin Hebrew School. (Bob Bakken/desotocountynews.com)
In a rare Monday night high school basketball game, Northpoint Christian defeated Margolin Hebrew 70-31 at the Northpoint gymnasium.
Junior Christian Gilliland, as he has most of the entire season, led the Trojans in scoring with 27 points, but it was the team's only senior, Josh Miles, who stepped up and added 13 more for Northpoint.
Northpoint opened the contest taking a 19-9 lead over the Maccabees after one quarter and used a 26-point second quarter to post a 45-20 lead at halftime. The margin grew to 59-29 Trojans after three quarters and the Maccabees were held to just two points in the final eight minutes, with about three minutes of that time on a running clock once Northpoint claimed a 35-point advantage late in the game.
Gilliland scored 21 of his 27 points in the first half in leading the Trojans to the big margin. Miles stepped up in the second half, scoring seven of his 13 points in the final quarter. Jack Patterson added nine points in the victory.
D.R. Wogan led Margolin Hebrew with 18 as the only Maccabee in double figures.
Miles was honored before Monday's game on Senior Night.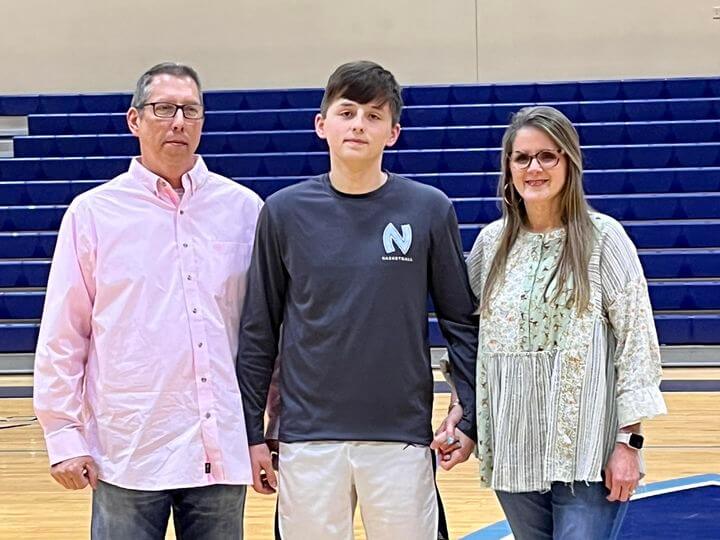 Monday, Feb. 6
Prep boys basketball
Northpoint Christian 70, Margolin Hebrew 31

Northpoint: Christian Gilliland 27, Josh Miles 13
JUCO men's basketball
Itawamba 70, Northwest 66
JUCO women's basketball
Itawamba 61, Northwest 52
JUCO softball
Jackson State (Tenn.) at Northwest 7, Jackson State (Tenn.) 0
Jackson State (Tenn.) at Northwest 11, Jackson State (Tenn.) 4
Prep girls basketball
Region 2-5A tournament at Greenville
Lafayette (Oxford) 56, Lake Cormorant 21
Greenville 46, Cleveland Central 32
LEWISBURG WINS STATE BOWLING TITLE
Lewisburg won the Class III Mississippi state championship Monday at Fannin Lanes in Brandon. The Patriots defeated Hancock in the fifth game of the best-of-five Baker Series to take the title.