Monday sports: Memphis Americans sweep Fury before playoffs start
Photo: Action from Monday night's Memphis Americans'13-0 victory over Fayetteville. (Bob Bakken/desotocountynews.com)
Both Memphis Americans NISL indoor soccer teams head to the league playoffs at Orlando, Florida in the next couple of weeks aimed at bringing league championships back to the Mid-South.
For the Americans (8-5-0) men, they will need to get past a Tampa Bay Strikers team in the semifinals they had some bitter battles with during the regular season, including one game at the Landers Center where suspensions followed after a post-game brawl near the locker room.
"I'm excited to go down there and get a chance to play against them," Americans head coach Corey Adamson said about the Strikers.
If they get past the Strikers, the Americans will face the host Central Florida Crusaders squad for the title. Central Florida won the regular season top seed by winning 12 in a row before dropping two of its last three matches for a 13-2-0 regular season record.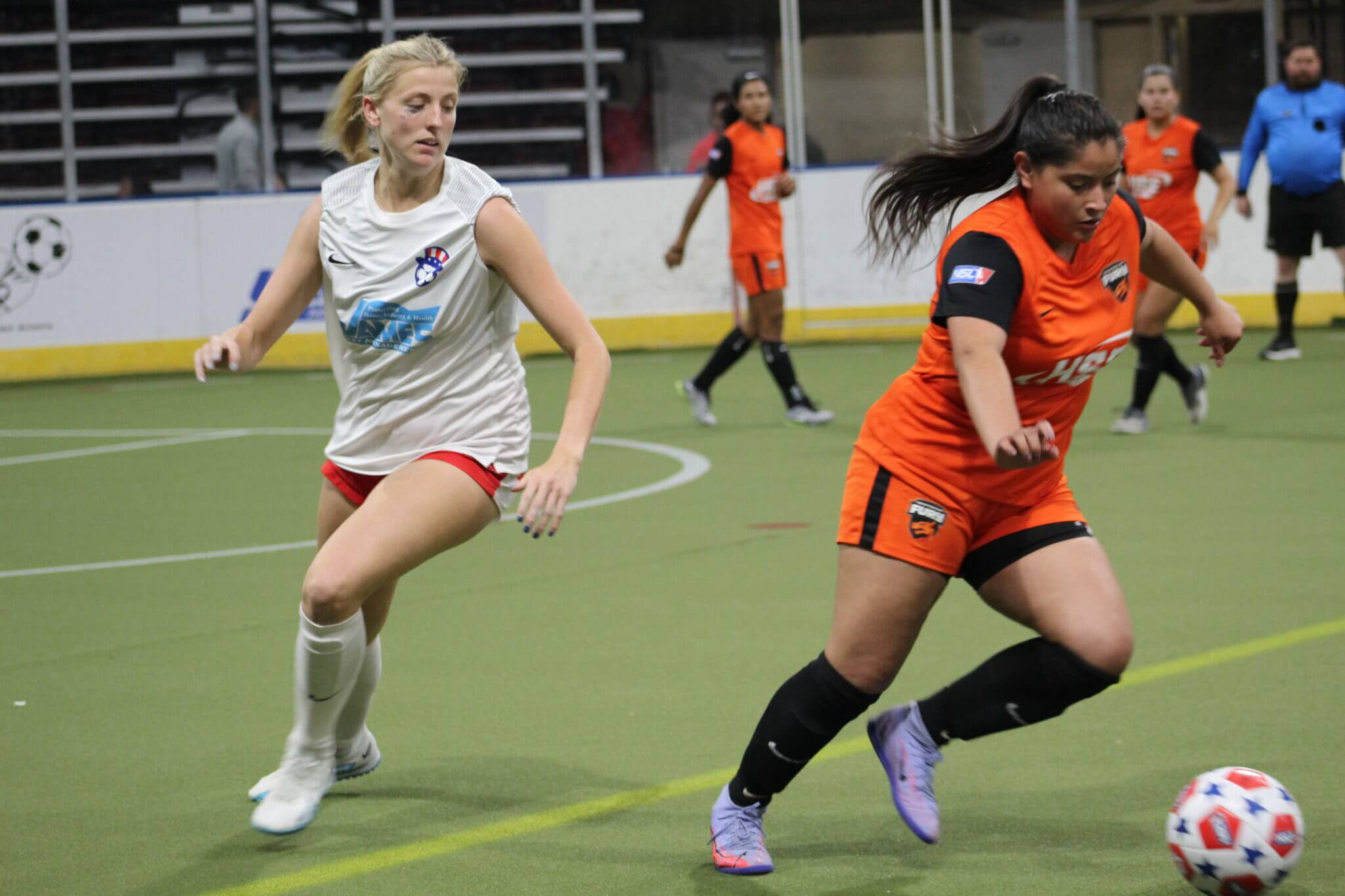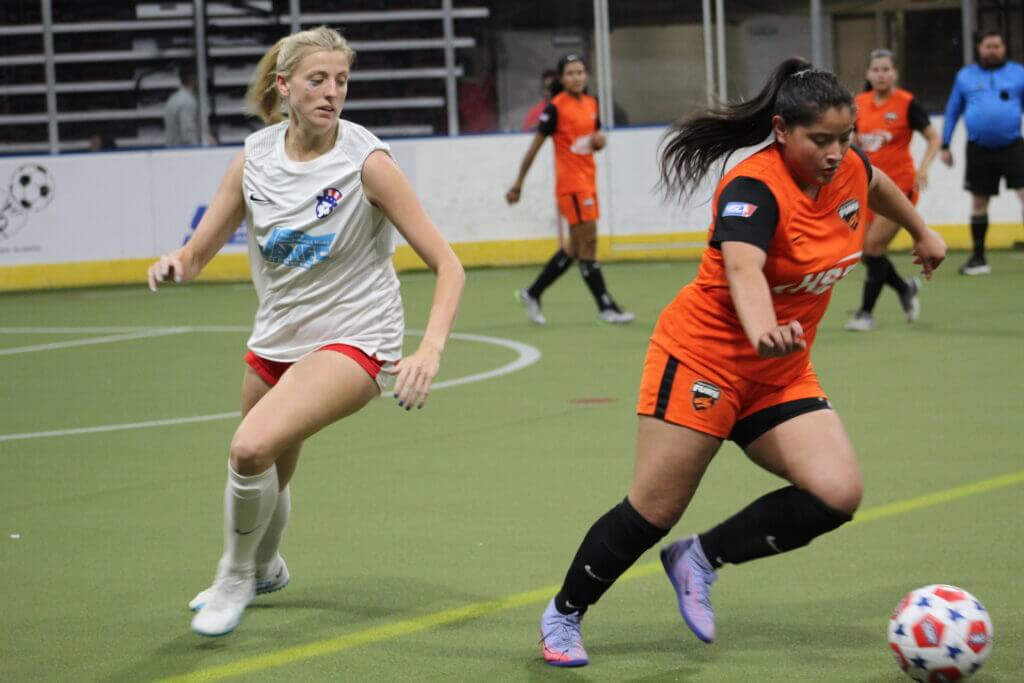 Meanwhile, the Memphis women (10-3-0) automatically qualified for the championship match with their regular season crown and thus the number one seed in the playoffs. Memphis will face the winner of the semifinal match between Tampa Bay and Central Florida. The Americans will be defending its league championship won last year, the first season for the NISL.
"Nobody can beat us but us," said Adamson about his women's squad. "When we are disciplined and are paying attention to the details of everything that we do, all the structure, all the nuisances, we'll beat everybody. When we get out of our element, like any team, you're going to open yourself up to close, tight games like this. This game probably should have been 10-0.
Monday night, Memphis ended the regular season with a pair of shutout victories over the Fayetteville Fury at the Landers Center in Southaven.
"To not give up a goal in indoor soccer is one of the hardest things you could ever ask any team to ever do," Adamson said. "Both these teams did it tonight and that was extremely impressive."
MEMPHIS AMERICANS MEN 13, FAYETTEVILLE FURY 0: One day after putting up 20 goals in a 20-2 victory over the Fury on Sunday, Memphis finished the regular season with another convincing win, this time by a score of 13-0. Americans' goalkeeper Petr Sliwa provided the shutout by making just five saves on the night, while Memphis took 32 shots on net.
Ronald Akinsehinwa scored two goals and had three assists for the Americans Monday night, while Maxi Galizzi scored four goals for six points. Gregory Karpovich scored another two goals for three points for Memphis against Fayetteville.
The Americans led 5-0 at halftime and scored three goals in the third quarter for an 8-0 lead. (Box score)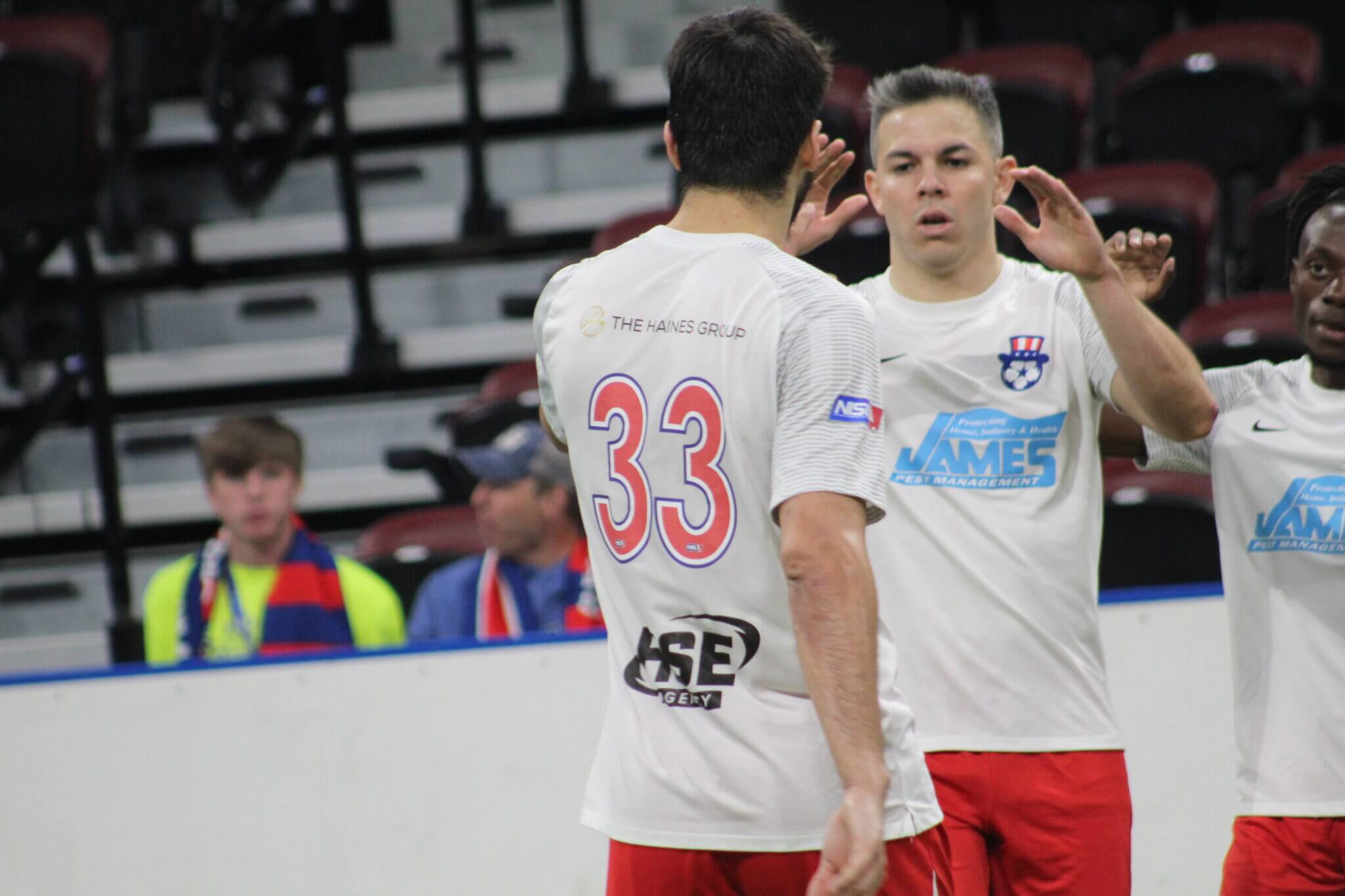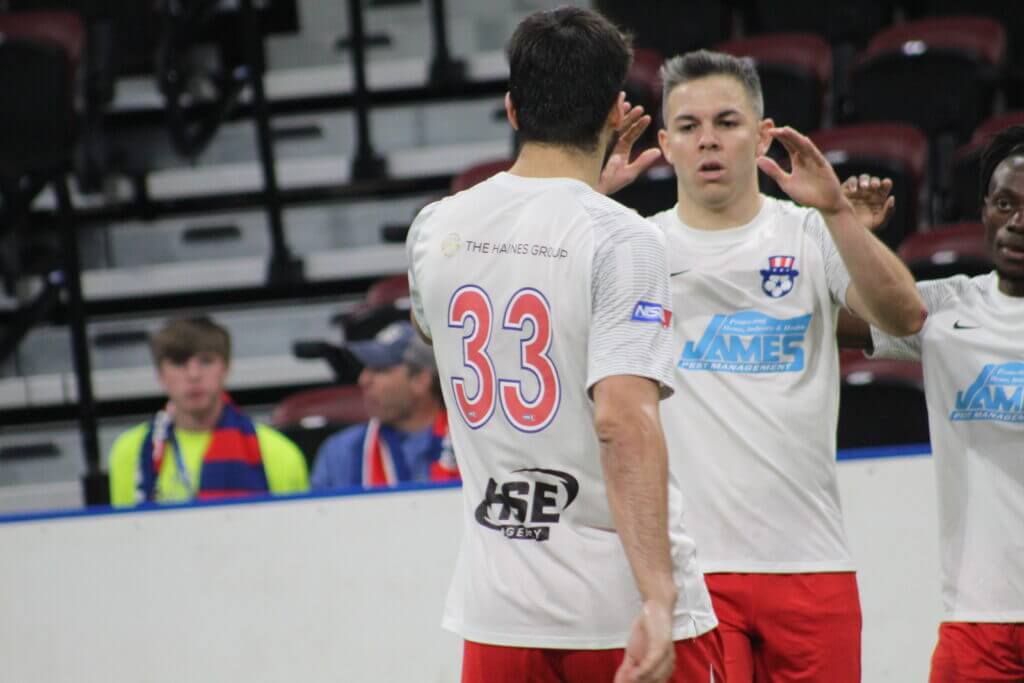 MEMPHIS AMERICANS WOMEN 2, FAYETTEVILLE FURY 0: The second game of the evening doubleheader was much tighter and wasn't decided until Anna Trotter found the back of the net for Memphis with 1:53 left in the third quarter. Lauren Odino-Draughon added another marker with 4:11 remaining for the final score.
Americans' goalkeeper Angel Hailey saw and saved all five Fury shots on net in the shutout victory. Memphis outshot Fayetteville by a 23-6 margin. (Box score)
Here is the Monday DeSoto County scoreboard:
Monday, May 1
Prep baseball
MHSAA 5A playoffs – first round, best of three
Lake Cormorant 18, West Point 8 (Lake Cormorant wins 2-1)

Lake Cormorant: Brandon Mahfouz (2 hits, 4 RBIs, 4.1 IP, 10 Ks), Easton Martin (3 hits, 3 RBIs), Walker Wixon: (2 hits, RBI), Bryce Craft: (3 runs, 2 hits)
NISL indoor soccer
Memphis Americans 13, Fayetteville Fury 0 (men)
Memphis Americans 2, Fayetteville Fury 0 (women)
Tuesday, May 2
Prep baseball
MHSAA 6A playoffs – second round, best of three
Clinton at Lewisburg (game one) – 7 p.m.
DeSoto Central at Hernando (game one) – 7 p.m.
Center Hill at Germantown (game one) – 7 pm
MHSAA 5A playoffs- second round, best of three
Lake Cormorant at Vicksburg (game one) – 6 pm.