K.J. Wright holds 7-on-7 team tryouts
Photo: K.J. Wright (in red shirt) listens as directions are given to players during a 7-on-7 football team tryout he held at the BankPlus Sportscenter at Snowden Grove. (Bob Bakken/DeSoto County Sports)
Youth baseball season may be gearing up, but there was a football tryout event going on this past weekend inside the BankPlus Sportscenter at Snowden Grove and an NFL star who hails from DeSoto County was leading it all. 
The man overseeing the drills was Olive Branch native and linebacker K.J Wright, who has been part of the Seattle Seahawks the past 10 years.
Wright played football at Olive Branch High School and at Mississippi State before being selected in the fourth-round of the NFL draft by Seattle, where he has played his entire pro career. He's now a free agent hoping to continue playing for an NFL team.
"It's year 11 and time has really flown by," Wright said. "I'm a free agent now but I'm really excited about what's next for me. Hopefully it's back in Seattle, but who knows where I'll end up."
Saturday was about Wright and his fellow coaches looking at youngsters between the ages of 10-15 who want to be part of a 7-on-7 football program he is starting up in DeSoto County.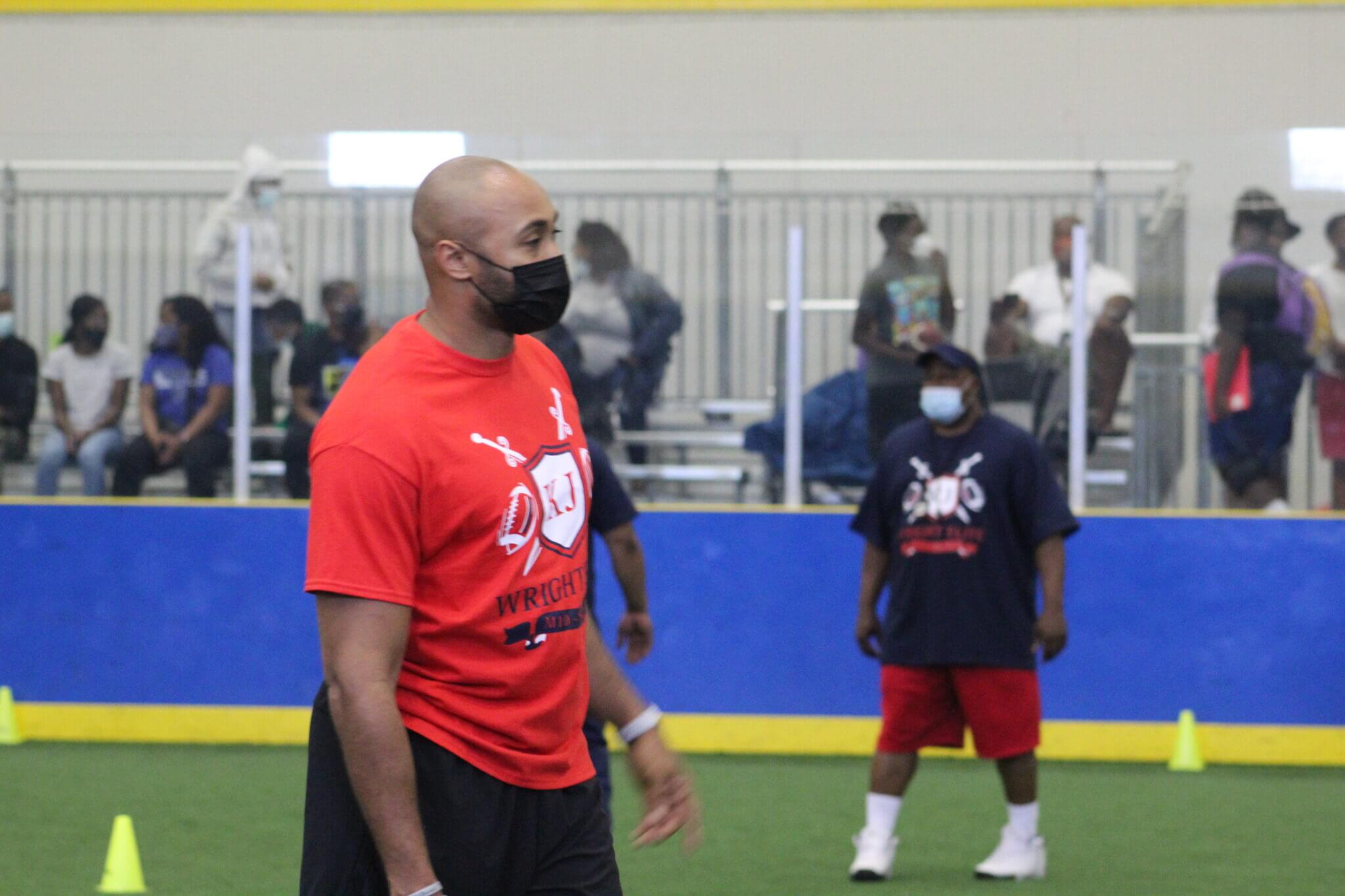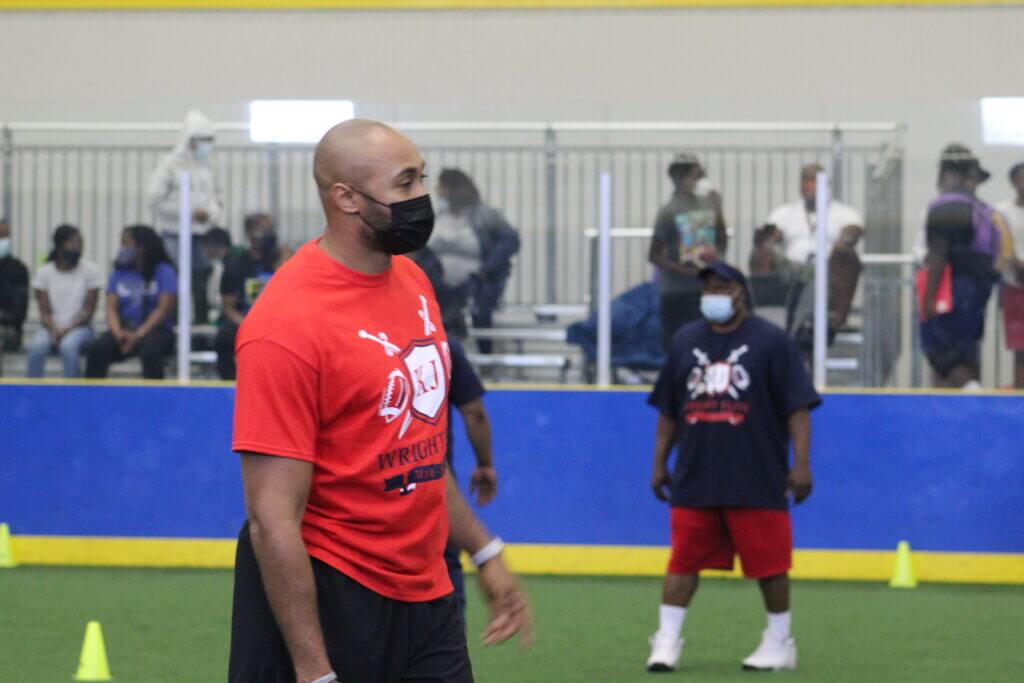 Seven-on-seven football is described by some as a stripped down version of the game most fans are familiar with.
The game does not provide for linemen, either offensively or defensively, so there's no rushing the passer. It is a "pass-only" game where the offense consists of a quarterback, a center, and five receivers. Defensive positions are all linebackers and defensive backs. There's also no padding worn with the non-contact nature of the game, which can become high-scoring affairs.
The game is played on a 40-yard field with 10-yard end zones. Offenses start at the 40-yard line and then have the opportunity to get two first downs before reaching the end zone.
High school football teams have used the 7-on-7 game for summer training and conditioning.
Tacking is not allowed and a player with the football is down when touched below the neck. There are also some leagues where flags are used, similar to flag football.
Offenses score touchdowns and then can get extra points for completing passes into the end zone after a touchdown. Defenses score points through interceptions and causing turnovers.
Wright wants to field three 7-on-7 elite teams from the county, a 10-11 age group, 12-13 age group, and 14-15 age group. He wants to see his teams be able to travel to other parts of the country to play and compete.
"I want this team to eventually travel to Seattle and kick some tail up there," Wright said. "I want these kids to go to Texas, Atlanta, and go down to New Orleans, compete and see some things. We're putting together a 7-on-7 team to dominate across the country."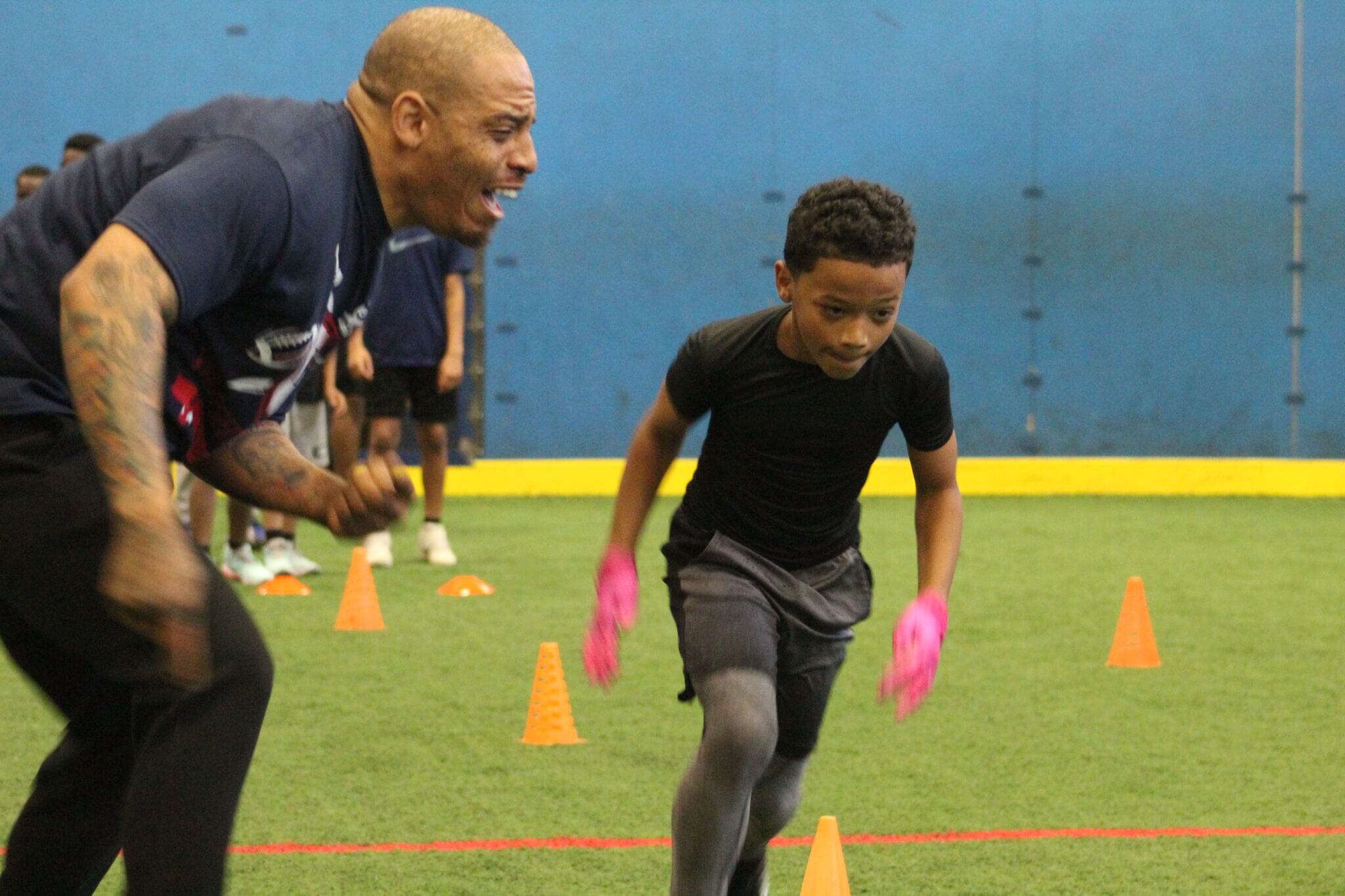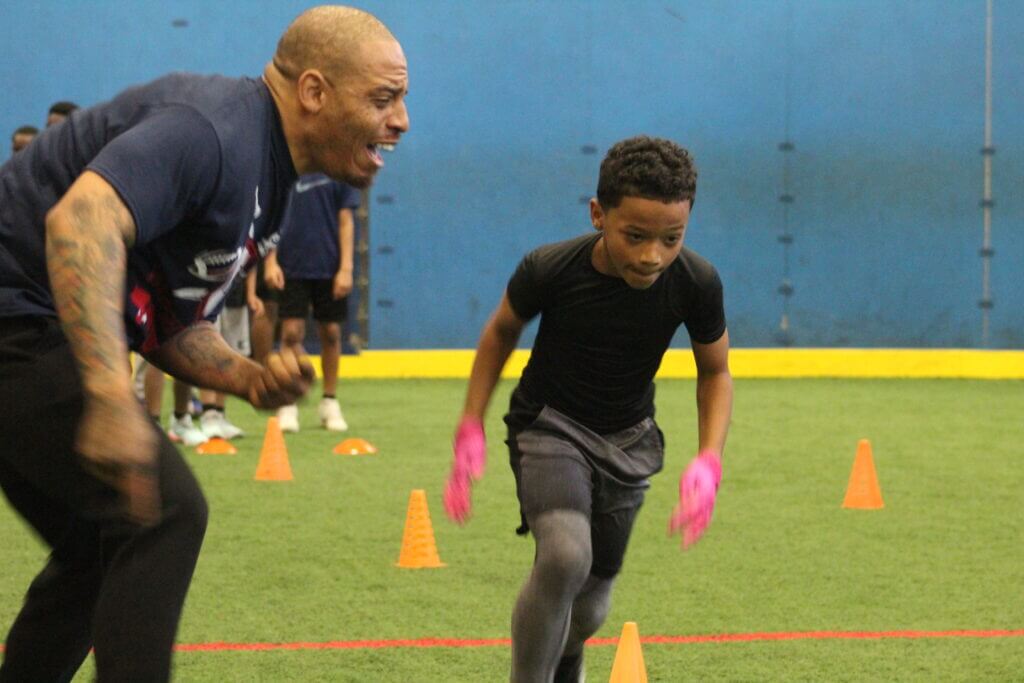 The pro linebacker also wants to use 7-on-7 football as a means to get his players to be more active outside the home.
"It's giving these kids an opportunity to get more exposure, to get out of the house and off the video games, off the couch and just do fun stuff that they love doing."
As a professional, Wright has been part of a Super Bowl-winning Seattle team which beat Denver 43-8 at the end of the 2013 season.
Wright was named to the Pro Bowl in 2016 and was the 2020 winner of the Steve Largent Award, a team award given to the player best exemplifying the spirit, dedication, and integrity of the former Seahawk wide receiver. He's played in 15 playoff games with Seattle.
Playing this past season for Seattle, Wright was involved in 86 tackles, 60 of which were unassisted, was credited for two sacks, two fumble recoveries and one interception.
The Seahawks finished the year with a 12-4-0 record but lost to the L.A Rams in the NFC Wild Card Game.
Playing in a pandemic was different but Wright was glad to get through the entire schedule of games.
"It was weird," Wright said. "Not having fans for the first time was pretty odd, but I'm surprised we really made the whole season. Hats off to the people who were working to keep us safe and COVID testing every day. They did a tremendous job. I hope we can get fans back next season and get things back to normal."