Hernando's Faulk leads Indians to a season-ending win
Itawamba Community College's Indians scored on every one of their offensive drives Thursday night to finish the regular season with a big 52-9 win over Holmes Community College. 
The Indians (2-3, 2-3 MACCC North) were efficient offensively with quarterback Dylan Faulk (Hernando) completing 24 of his 25 passing attempts for 258 yards and three touchdowns, and three different running backs finding the end zone. Faulk also led the Indians in rushing with 71 yards on nine carries.
Sophomore running back Jamarcus Quarles (Oxford), who rushed for 44 yards on nine carries, scored the Indians' first two touchdowns with two runs from inside the two-yard line. The Indians then went to the air for their next two scores, with Faulk connecting with Qua Davis (Biggersville) for 14-yard and 11-yard touchdowns. Davis finished with 4 receptions for 69 yards.
Holmes (0-5, 0-5 MACCC North) cut into the Indians' first half lead with a 46-yard field goal and a passing touchdown with under a minute left in the second quarter. However, the Indians held a 28-9 lead at the break.
Freshman Jamal Brooks (Ripley) opened up the scoring in the third quarter with a six-yard touchdown run, and Faulk connected with RJ Wilson (Independence) for a 25-yard score.
Shane Lasher (Olive Branch), who was a perfect 7-7 on extra points, split the uprights from 18-yards out early in the fourth quarter, before Damicah Hervey (Water Valley) finished off the scoring with an 11-yard touchdown run.
The Indians defense held the Bulldogs to 108 yards of total offense led by Takorian Porter (Athens, Ala.) and Keaton Cager (Tupelo) with four tackles each, while offensively the Tribe put up 481 total yards.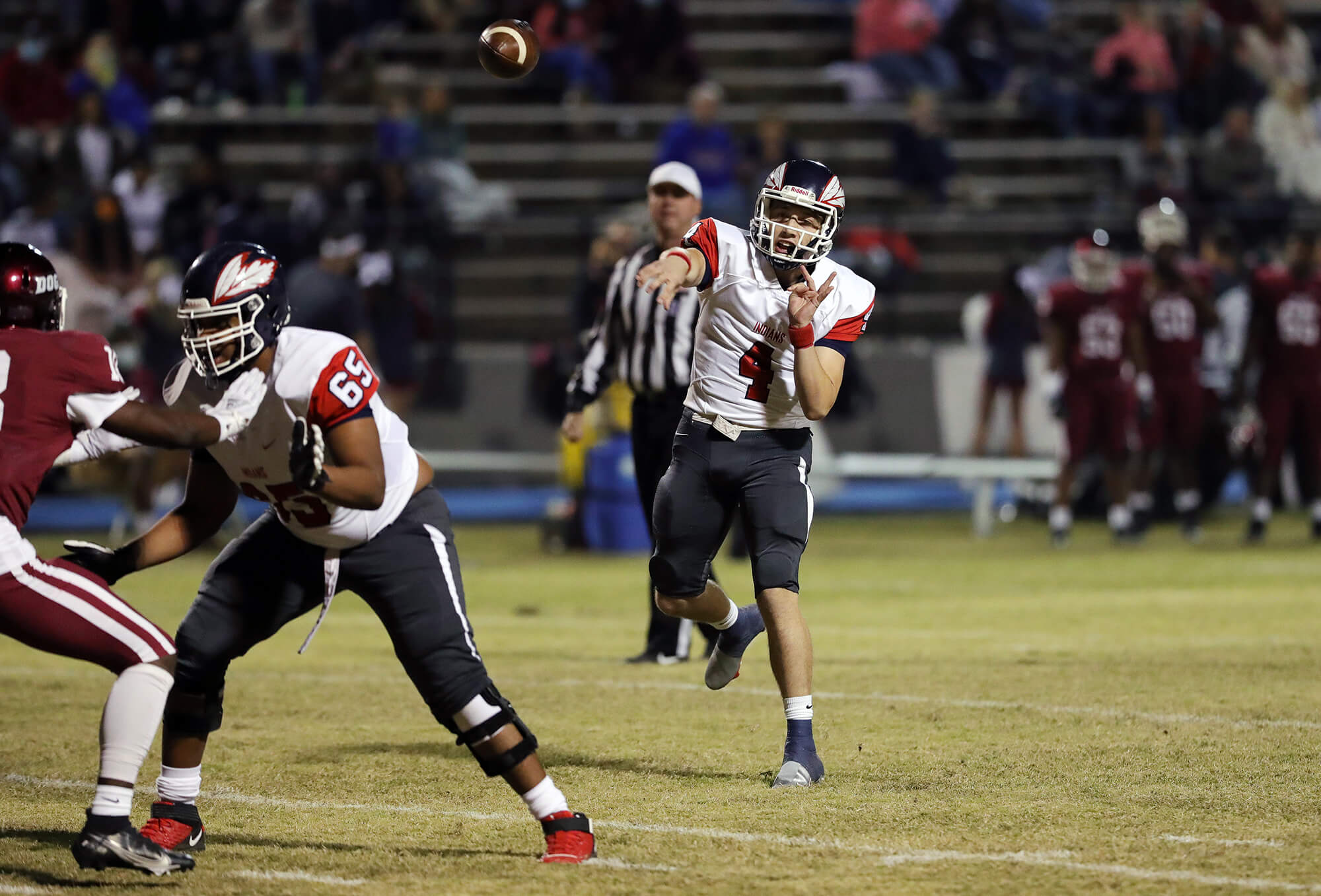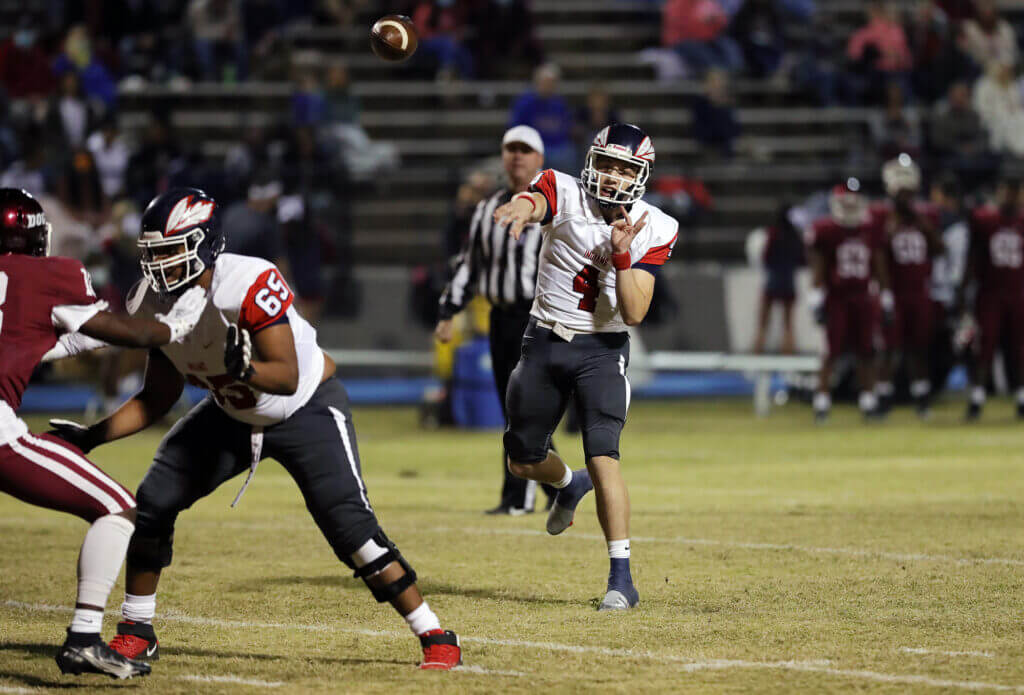 (Itawamba Community College News Release)