Hernando opens North Half series with extra inning victory
NOTE: Story has been updated to note a change in game time for tonight's second game, now set for 7 p.m. in Hernando.
The Hernando Lady Tigers softball team is now one win away from returning to Hattiesburg to defend its MHSAA 6A state championship. But Hernando had to survive a massive last at-bat comeback by DeSoto Central in the 8-6 game one victory Thursday night at DeSoto Central.  The win came in the start of the all-DeSoto County 6A North Half championship series.  
DeSoto Central scored five times in the sixth and seventh innings, including a four-run seventh in their last at bat to rally and tie the contest at 6-6 going into extra innings.
Hernando also put runs on the scoreboard; enough to make a key three-run double in the second inning stand up until the four-run outburst in seventh by DeSoto Central.
The Lady Tigers scored twice in the eighth inning and the game ended when DeSoto Central's Paisley Walls was struck out by Hernando pitcher Julia Shaw.
"It's pretty obvious this time of year that nobody wants to go home," said Hernando coach Nicki Whitten. "It's what it's all about, that's what the North Half championship is all about."
Hernando took a 3-0 lead in the second inning on the bases-clearing double by Janna Shaw, who finished with five runs batted in for the contest.
"Janna has been pretty consistent at the plate for us," Whitten said.
DeSoto Central claimed a run back in their half of the second on a solo homer to lead off the inning by Rachel Noble. It would be the first of four round-trippers the Lady Jags would get off Julia Shaw.
But Hernando got single runs in the fourth and sixth innings for a 5-2 lead. DeSoto Central answered in the sixth with a solo shot to center by Savannah Wilbanks.
Again, the Lady Tigers responded in the seventh with a run from a double down the line from Jayla Sites that scored Avery Taylor for a 6-2 lead heading into the Lady Jags' final at-bat.
That's when the bats came alive for DeSoto Central with two-run homers from Arin Dale and another from Reagan Dale. The four runs the Lady Jags scored sent the game to extra innings.
"We just had to keep our composure and play with confidence," Whitten said about going into the eighth inning. "We've got great leaders on the field, five seniors and a junior. They've been in this situation before and I was super proud of them for staying in it."
Hernando scored the winning runs in the eighth inning. Rylee Eyster, who started the inning at second base according to rule for extra innings, would advance to third and then score on a sacrifice fly. The final run scored came when courtesy runner Vanessa Buck came home from third on a scoring error.
For the game, Avery Wolfe and Janna Shaw each had three hits among the 12 Hernando safeties. Both doubled twice to go with Sites' extra base hit.
DeSoto Central's seven hits were scattered among seven players, but four "left the yard" with Reagan Dale, Arin Dale, Wilbanks and Noble each belting home runs.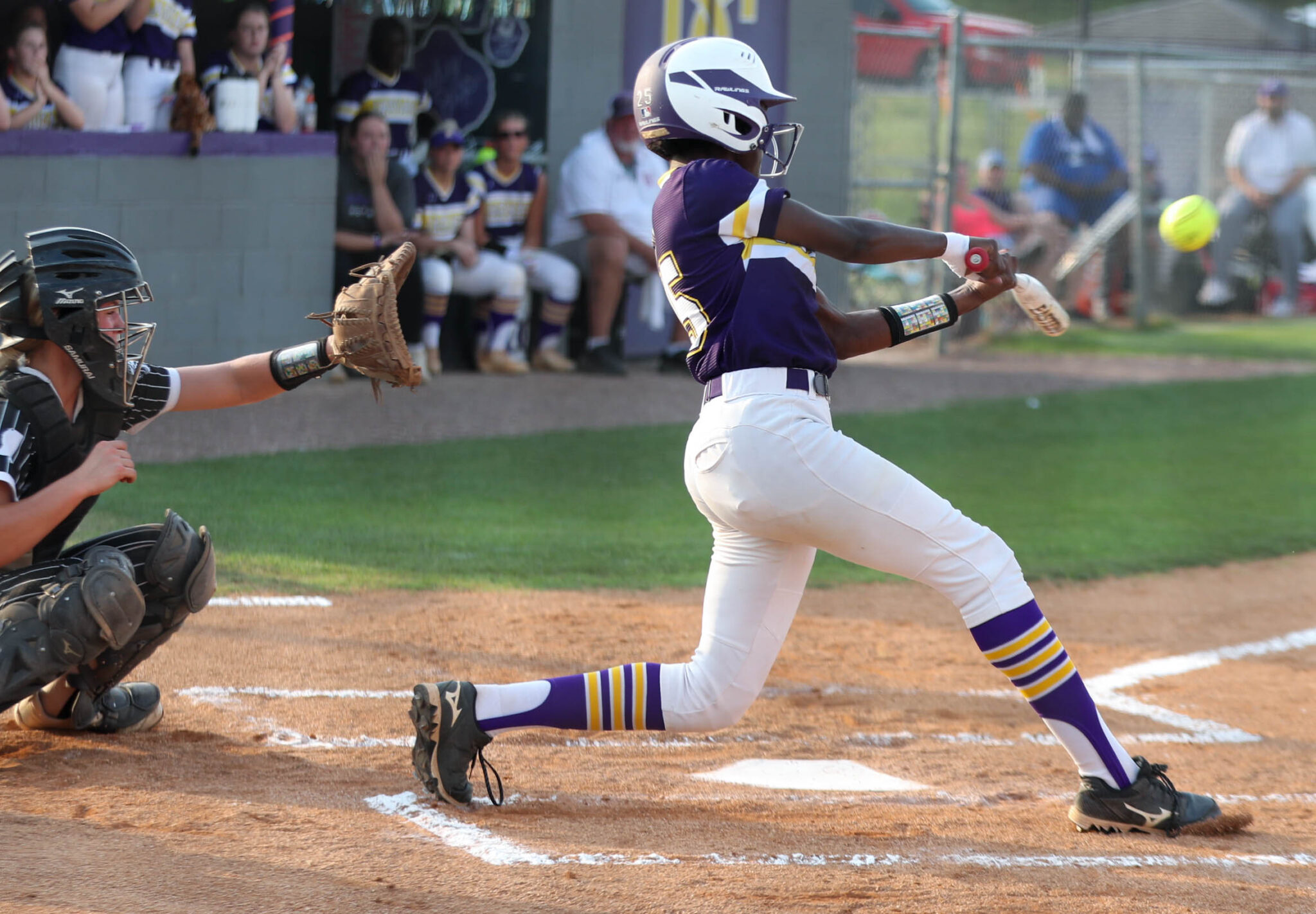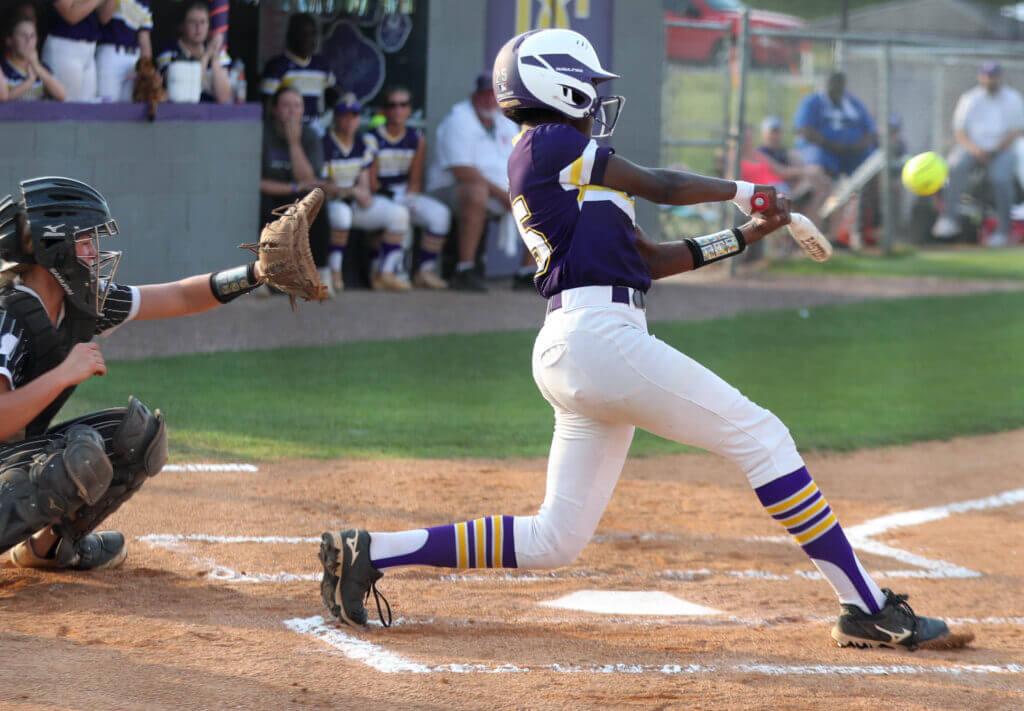 Julia Shaw was the winning pitcher, throwing 138 pitches in seven innings of the eight-inning contest. Shaw struck out six and walked five.
Relief pitcher Chesney Beckham took the loss for the Lady Jags. Beckham relieved starter Jorja Wheeler in the second inning, struck out five and walked two in six-and-a-third innings. Wheeler fanned three and walked three. Beckham's arm was also tested with 109 pitches over just over six innings.
The three-game series continues Friday night at Hernando Middle School, starting at 7 p.m. DeSoto Central will need to win in order to keep the series alive and force a deciding game three Saturday evening at DeSoto Central. 
The North Half winner will play in the MHSAA 6A state championship series next week at the University of Southern Mississippi, against either Petal or Northwest Rankin.
Photo: Hernando's Janna Shaw had three hits and five RBIs in the Lady Tigers' victory over DeSoto Central. (Jon Ross Myers/DeSoto County Sports)